Chocolate decorations for desserts
Chocolate is so versatile it makes a great decoration for most plated desserts.  Here are just a few examples of what you can do.
Firstly make sure you are using tempered chocolate or your decorations will not set firm.

VIDEO PART 1


VIDEO PART 2
Chocolate Curls (pictured below on Banoffee Tart)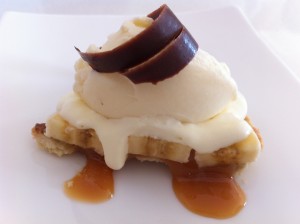 Spread some chocolate onto overhead projector sheet, then roll the sheet and place in a glass or round object to hold the shape until set.


Chocolate Shards (pictured below on top of choc pavlova)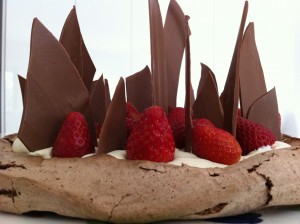 This one is the easiest of decorations and adds impressive height to desserts and cakes.  Place a sheet of alfoil over a chopping board or back of cooking tray.  Spread the melted choc over the alfoil then place in the freezer until set hard then snap into shards.

Chocolate Swirlies (on top of Carrot Cake with cream cheese frosting)

Three dimensional swirls of chocolate can be made by piping melted chocolate into a glass of alcohol that had been sitting in the freezer for at least an hour.  I like to use marsala for making swirlies.  They look great on top of frosting on cupcakes.

Chocolate lolly Pops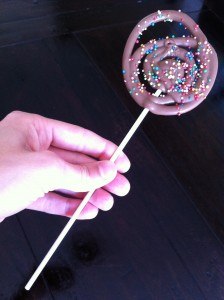 Place lolly pop sticks on a tray lined with baking paper or tin foil.  Pipe circle swirls of chocolate over one end and sprinkle with hundreds and thousands.

Chocolate Sticks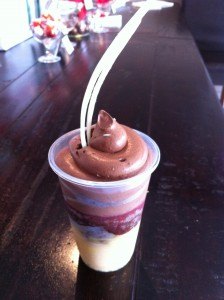 Spread some chocolate at one end of baking paper then run through it with an icing comb.  For twisted sticks like these ones use overhead projector paper, roll and put in glass as for chocolate curls.
Below is a template for piped chocolate decorations. click on it to open in new window then select 'file' 'save as' to save it to your computer.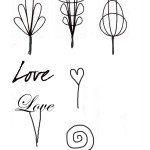 This is the book that I used for the 'texture mats' from: Rubbings
, the mats are at the back of the book.
You may also be interested in
* how to temper and chocolate and what chocolate to use for decorations
* How to make chocolate bowls
* How to make a box out of chocolate
My Cookbook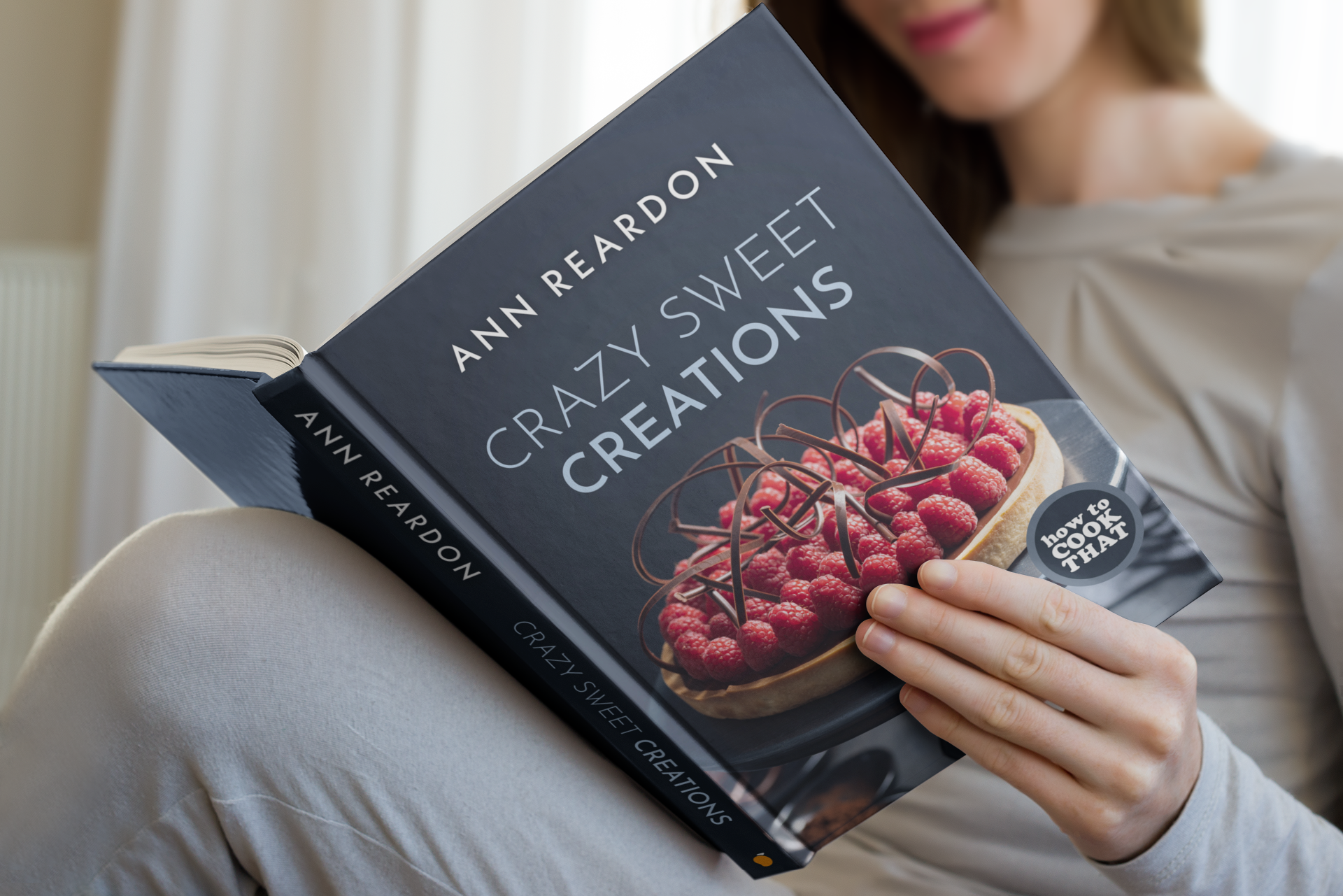 Stores that sell my book listed by country: http://bit.ly/ARcookbook All recipe quantities in the book are in grams, ounces and cups.