Chocolate Chip Cookie Recipe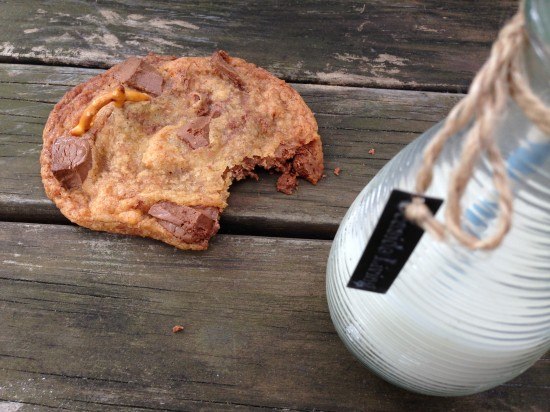 There aren't many guarantees in life but here's one … if you use my secret recipe for chocolate chip cookies, you'll need to hide them or they'll all be gone before the day is out. Rich, chewy, chocolatey, with a delicious pretzel crunch, they are best served warm with a glass of cold milk. After experimenting with many choc-chip cookie recipes (which all seemed strangely similar to each other), I decided to create my own version that's completely different. As a bonus it's an egg-free cookie recipe, so you can also nibble the uncooked dough or use it in cookie dough ice-cream.
A couple of years ago while visiting New York, I tasted a cookie with pretzels in it, they gave the crunch you'd normally get from adding nuts but a slightly different flavor. So when I started experimenting with choc-chip cookies (or biscuits as we call them in Australia), I used these savory snacks to balance the sweetness of the chocolate chunks.
They turned out a treat. So go on, get baking and share the love, but be prepared for them to go fast!
Chocolate Chip Cookie Recipe Ingredients
Makes 12 generous cookies

125g (4.41 ounces) or 1/2 cup plus 1 Tbsp margarine
2 Tablespoons or 42g (1.48 ounces) glucose syrup
1 cup or 160g (5.64 ounces) plain all purpose flour
1/2 tsp baking powder
1/2 cup or 109g (3.84 ounces) white sugar
1/2 cup or 116g (4.09 ounces) brown sugar
1/4 cup or 20g (0.71 ounces) desiccated coconut
2 cups or 350g (12.35 ounces) chopped good quality chocolate
1 cup mini pretzels
Bake in oven at 150C (302 degrees Fahrenheit) for 15 minutes (20 minutes if you want them crunchy).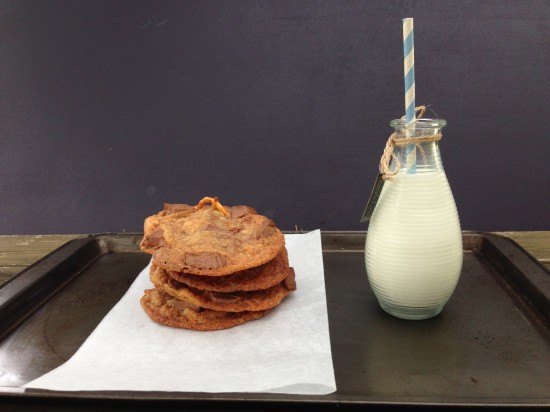 by Ann Reardon How To Cook That
© All Rights Reserved Reardon Media PL 2020
My Cookbook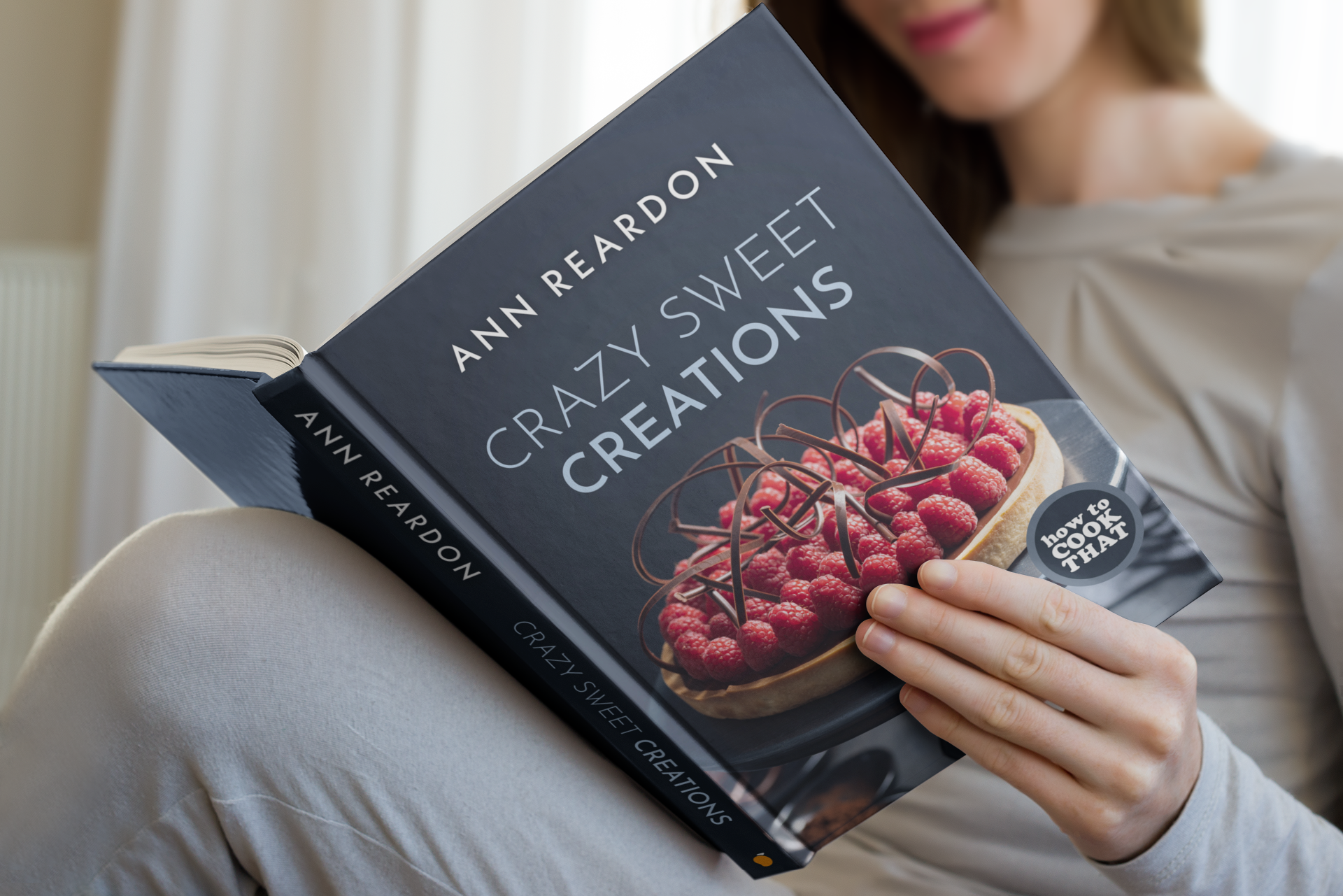 Stores that sell my book listed by country: http://bit.ly/ARcookbook All recipe quantities in the book are in grams, ounces and cups.