Chocolate Pinata Cake, egg free, gluten free cake recipe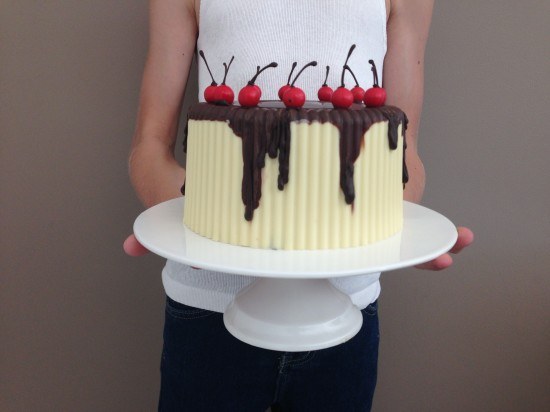 Need an easy cake that will get the kids jumping up and down with excitement? Or how about an egg free, gluten free cake recipe for a friend with allergies? This is it…  if only it was calorie-free too!
For your chocolate pinata cake you will need:
1 container to use as a mold, the one I used was a disposable one from a cheap cake bought at the supermarket and was 17.5cm (6.89 inches) in diameter and 9cm (3.54 inches) tall.
Chocolate: 200g (7.05 ounces) tempered dark chocolate and 375g (13.23 ounces) white chocolate melts. Make sure you read the post on tempering chocolate first, untempered chocolate does not hold its shape at room temperature.
jaffas or other round red lollies to make the 'cherries'
strong plastic bag for piping
non-stick baking paper
aluminium foil
Lollies to fill the pinata – 350g (12.35 ounces) snakes and 480g (16.93 ounces) mixed lollies plus the left over jaffas filled this one. If serving to someone with allergies check that the lollies you pick are suitable.  One thing I had not considered was the round jaffas rolled everywhere when the cake was smashed, which caused great excitement with the kids but if you don't want lollies on your floor leave round ones out of the cake.
How to make a piñata cake
To start with we need to make our 'cherries'  Using a plastic bag – pipe the stems onto non-stick baking paper and leave them to set.  Once they are set use more chocolate to attach them to the jaffas (see video for demonstration)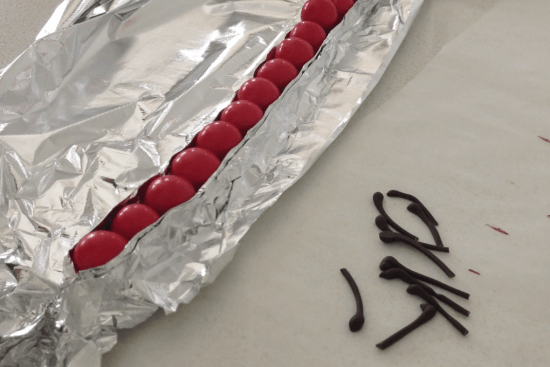 Next make the chocolate shell and once it is set fill to the brim with lollies.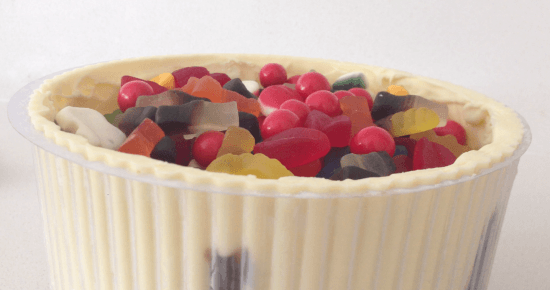 Invert and take off the mold add your cherries using chocolate and then pipe on more chocolate to make the drips 3D.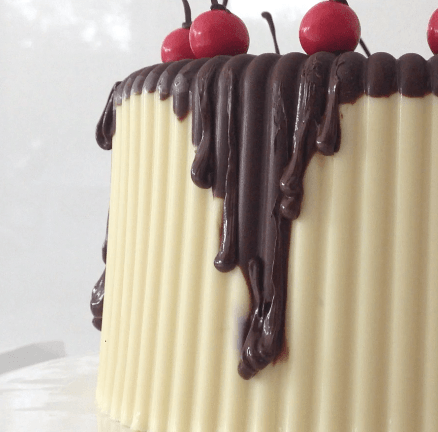 Serve to the table and give the birthday boy or girl a clean hammer to smash the cake.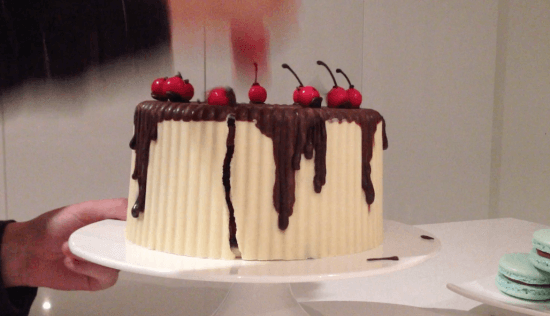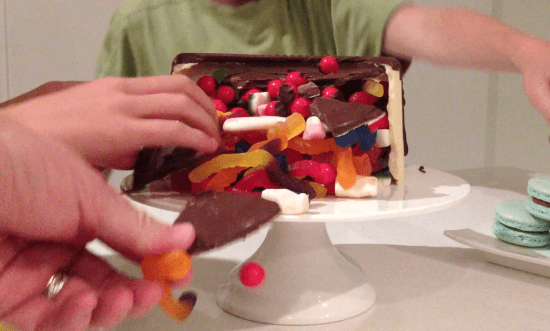 by Ann Reardon How To Cook That
My Cookbook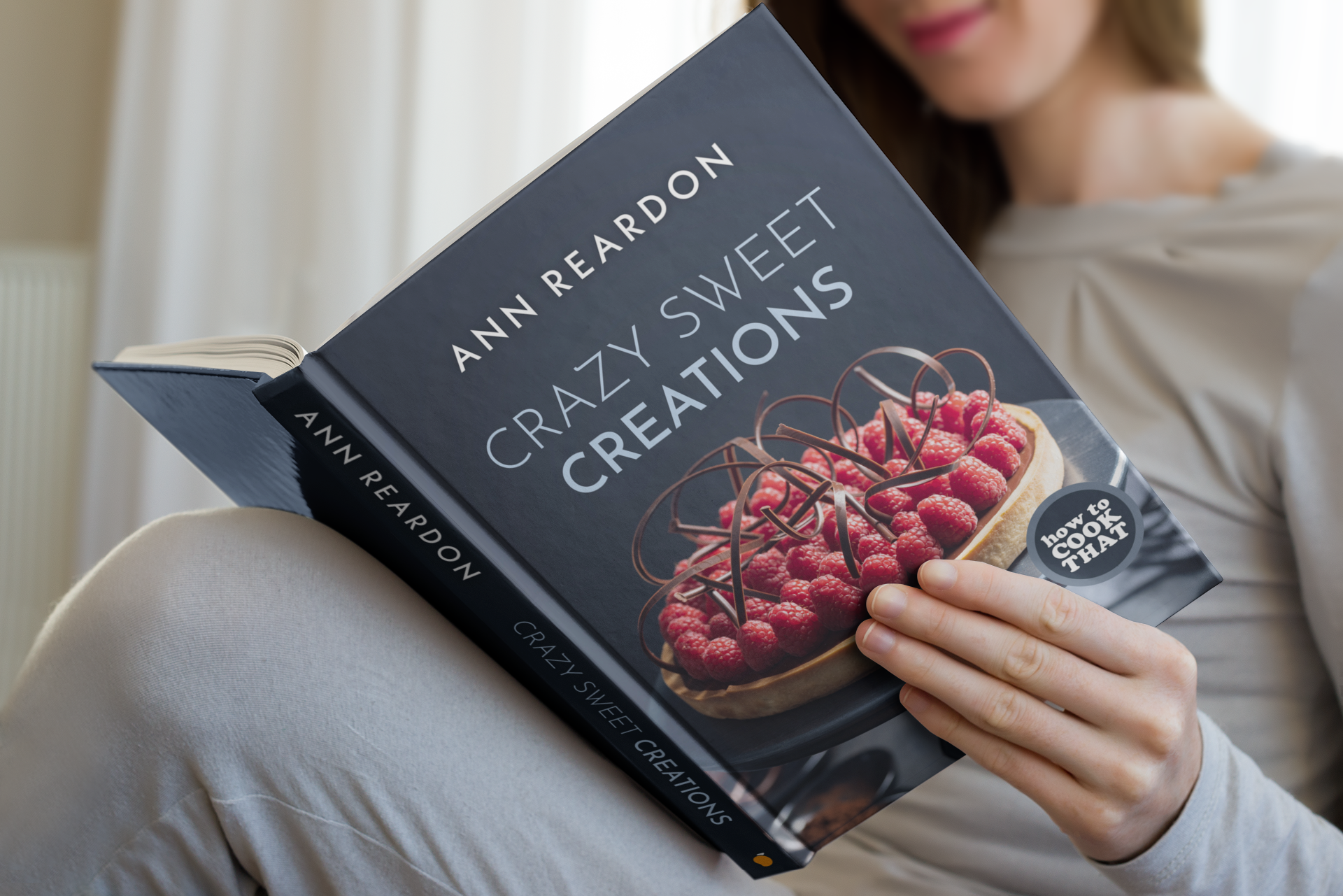 Stores that sell my book listed by country: http://bit.ly/ARcookbook All recipe quantities in the book are in grams, ounces and cups.