Christmas Gingerbread House Recipe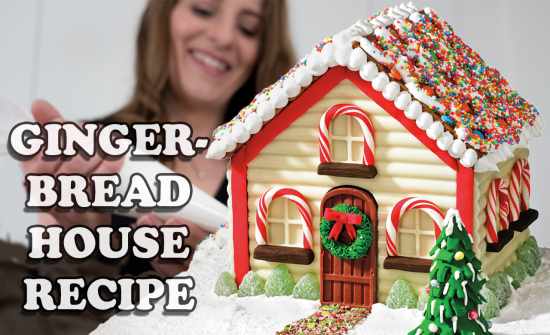 Christmas is coming, how exciting! I love the carols, trees, twinkling lights, advent calendars and of course the kids' delighted faces on Christmas morning.

Giveaway is now closed.
Congratulations to the winners – Australia: Amy Watson, USA: karatinajr, Canada: Cassandra Taylor and in New Zealand Phoenix Down.
Christmas Gingerbread House Recipe
Makes enough dough to make one house using this silicone mould.
125g (4.41 ounces) or 1/2 cup plus 2 tsp brown sugar
180g (6.35 ounces) or 3/4 cup plus 1 Tbsp unsalted butter
300g (10.58 ounces) or 3/4 cup plus 3 Tbsp golden syrup or you can use treacle
1 tspn ground cinnamon
1 ½ Tbsp ground ginger
1 tsp ground nutmeg
½ tsp ground cloves
500g (17.64 ounces) or 3 cups and 3 Tbsp plain (or all purpose) flour
Preheat your oven to 170°C (338 degrees Fahrenheit).
Beat the butter, sugar, golden syrup and spices on low speed for a couple of minutes
Add the flour and mix until it forms a nice dough.
Split the dough between the sections of the house as shown in the video and push down into the mould.
Place the moulds onto baking trays and bake for 20 minutes, swapping the trays after 10 minutes.
Gingerbread House Icing Recipe
1kg (2.2 pounds) or 7 and 3/4 cups plus 3 Tbsp icing sugar
50g (1.76 ounces) powdered egg white or 114g (4.02 ounces) pavlova magic mix (one packet)
100millilitres (3.38 fluid ounces) water
plus an additional 2 – 5 Tbsp of water to get the correct consistency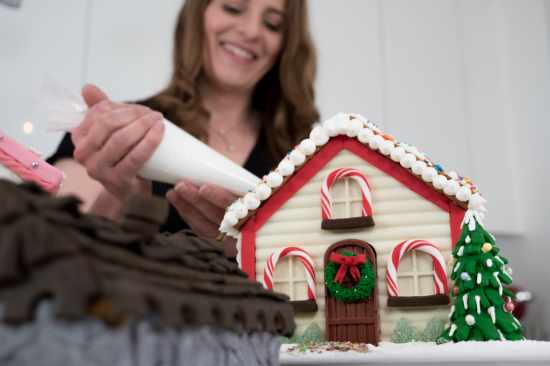 To decorate the gingerbread house as shown in the video you will need:
1 packet of mint leaves
white fondant
green gel food colour
red fondant
10 red and 10 green Smarties
soft sugar pearls to decorate the tree
375g (13.23 ounces) or 2 1/2 cup white chocolate melts
50g (1.76 ounces) or 1/3 cup milk chocolate melts
1 packet hundreds and thousands
1 tube mini M&M's
icing sugar for dusting the snow


2014
by Ann Reardon How To Cook That
My Cookbook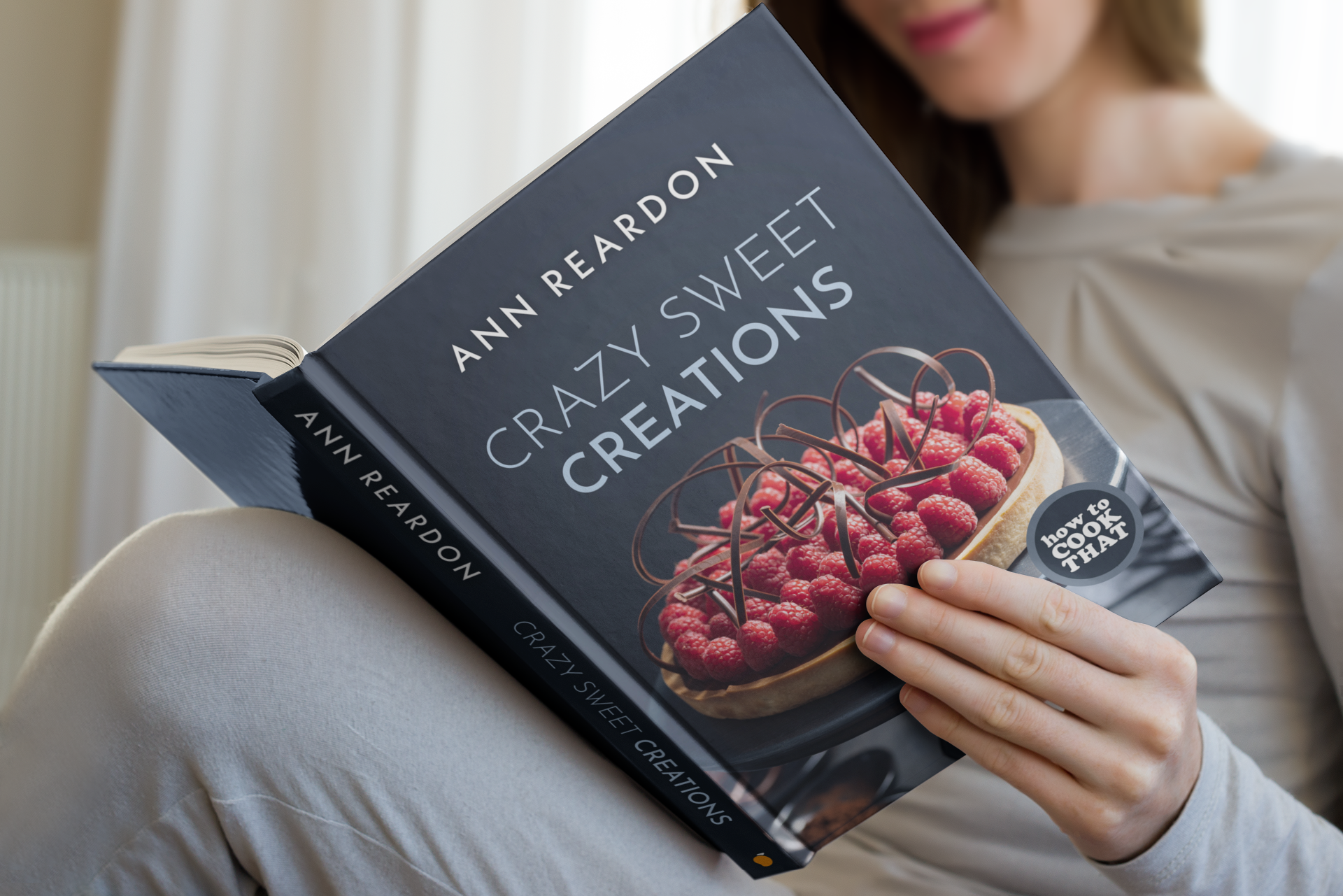 Stores that sell my book listed by country: http://bit.ly/ARcookbook All recipe quantities in the book are in grams, ounces and cups.