Gingerbread House 2018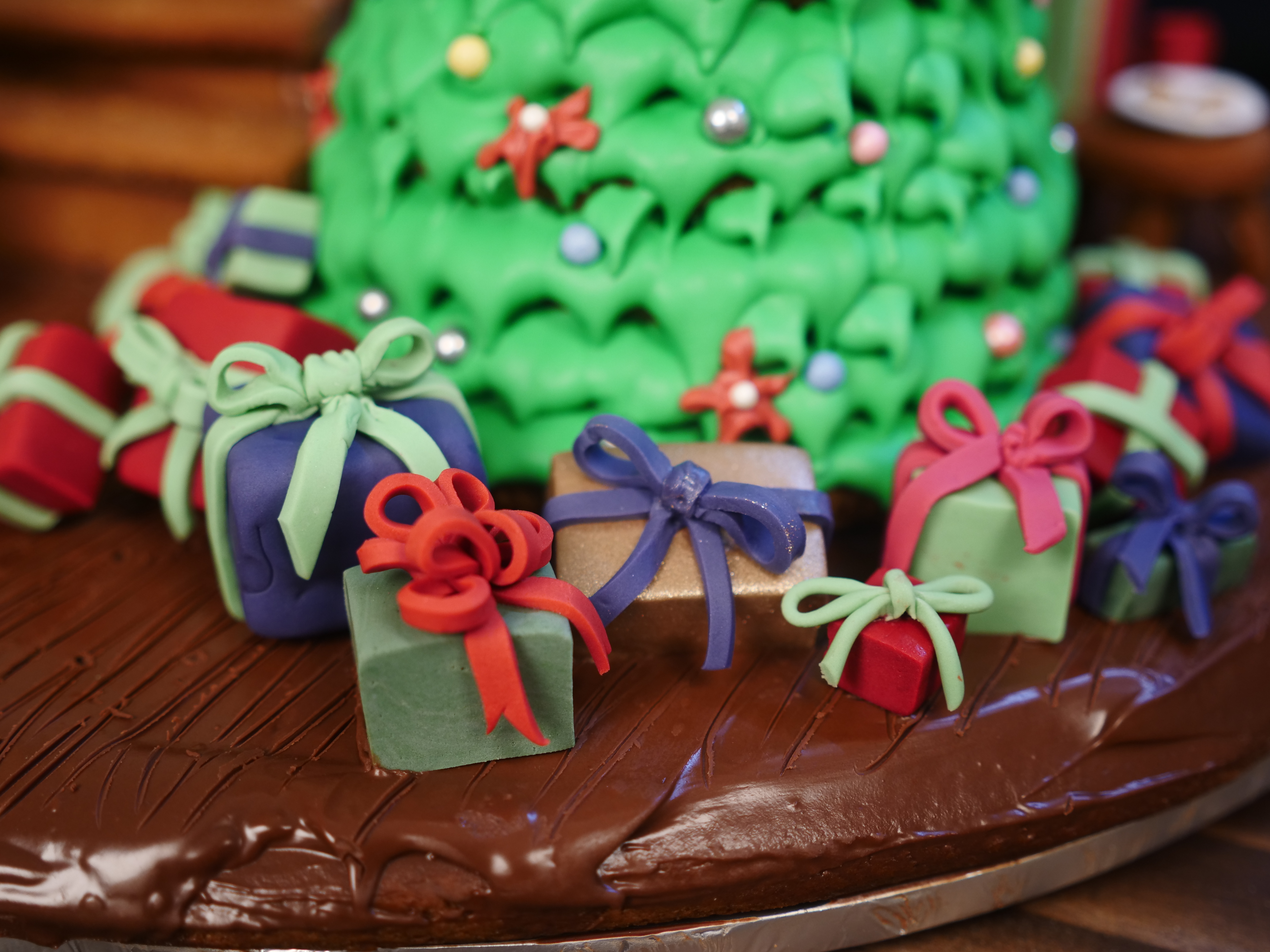 Many years ago I saw a picture of an adorable gingerbread scene, it looked so beautiful that I wanted to recreate it. Finding the original was tricky and when I finally tracked down the low res picture from 2010 the only information on the creator was a first name and location, Mary E from Timonium, Maryland. Despite hunting online for more info about her there was simply not enough to go on. If you know Mary and she has social media let me know the links in the comments below. I've changed the it up a bit, using lots of chocolate instead of just fondant and royal icing but wanted to give credit where it is due, thanks Mary for the inspiration.
To make this gingerbread house you will need:
Gingerbread House Template
Gingerbread dough recipe
Make 1 1/2 batches of this recipe. Note my bowl is 4.8L (1.27 gallons) and one batch fills it so unless you have a bigger bowl you will need to make it in batches.
430g (15.17 ounces) or 1 3/4 cups plus 3 Tbsp butter, roughly chopped
430g (15.17 ounces) or 2 cups caster (super fine) sugar
250g (8.82 ounces) or 2/3 cup plus 2 tsp glucose syrup
260g (9.17 ounces) or 3/4 cup molasses
180 millilitres (6.09 fluid ounces) or 2/3 cup plus 1 tbsp milk (4%)
1195g (42.15 ounces) or 7 1/2 cups plain flour
12g (0.42 ounces) or 2 tsp bicarb soda
20g (0.71 ounces) or 3 Tbsp cinnamon
12g (0.42 ounces) or 2 Tbsp ground cloves
12g (0.42 ounces) or 2 Tbsp ground ginger
Roll out and cut out the dough around the templates. Leave a border of dough around the outside while baking, this stops the edges from cooking too quickly and burning before the centre is cooked and also keeps them flat.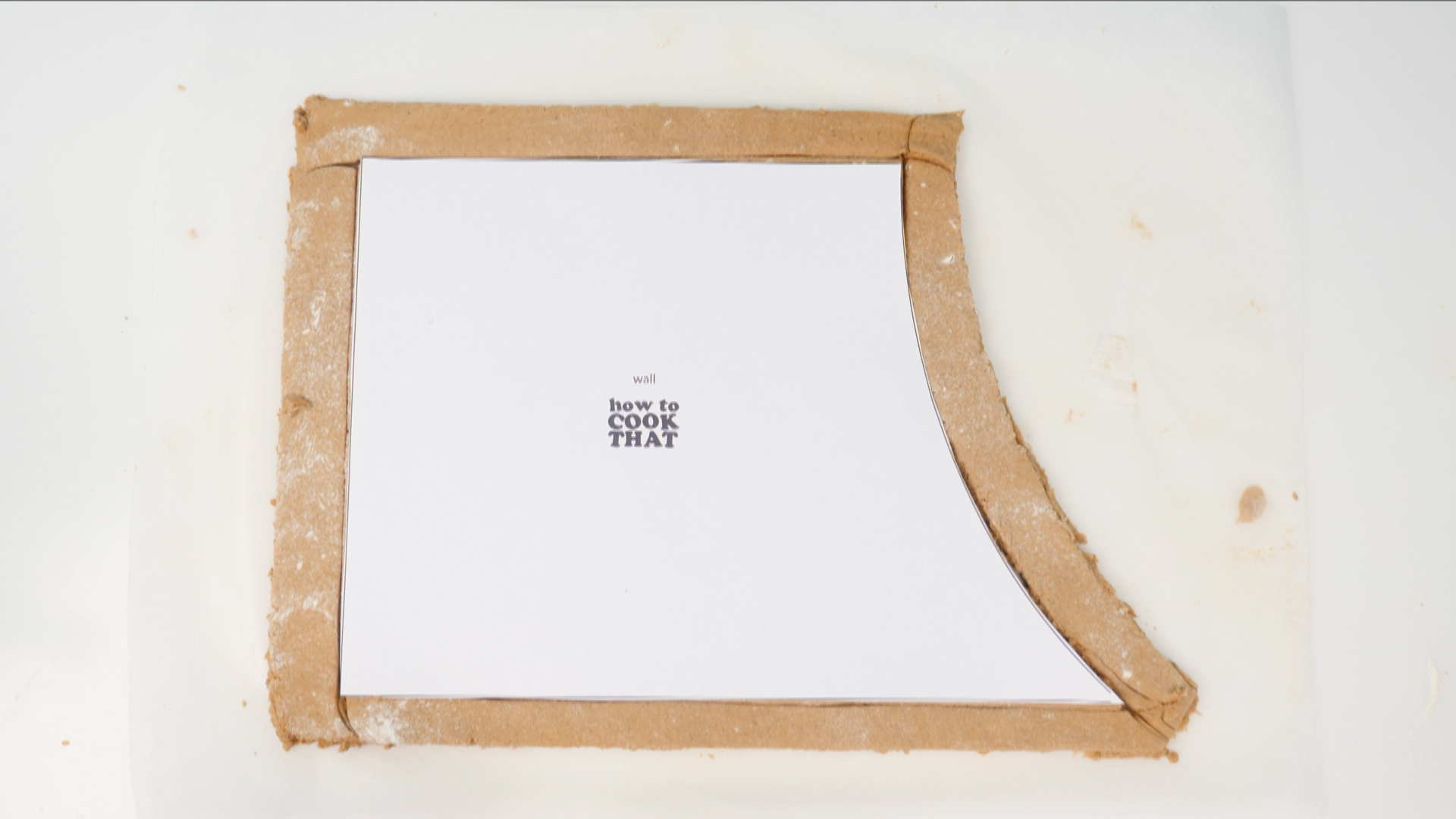 For some of the smaller pieces you may want the edges rounded instead of flat so in that case do not leave a border. For example I had no border while baking for to stool parts, the front of the stair treads and the front and sides of the fireplace mantle.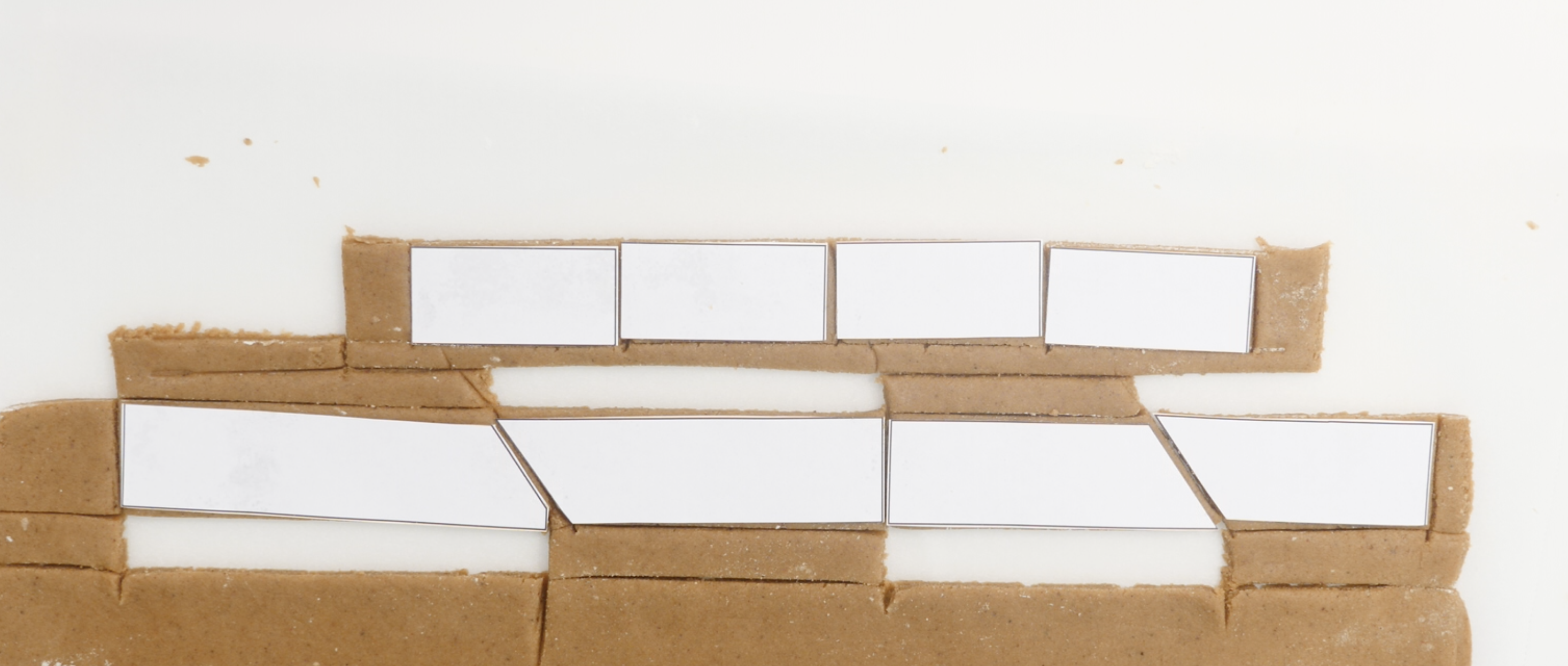 I rolled the gingerbread for the large pieces about 1cm (0.39 inches) thick but the finer parts like the stairs were thinner (see photo below).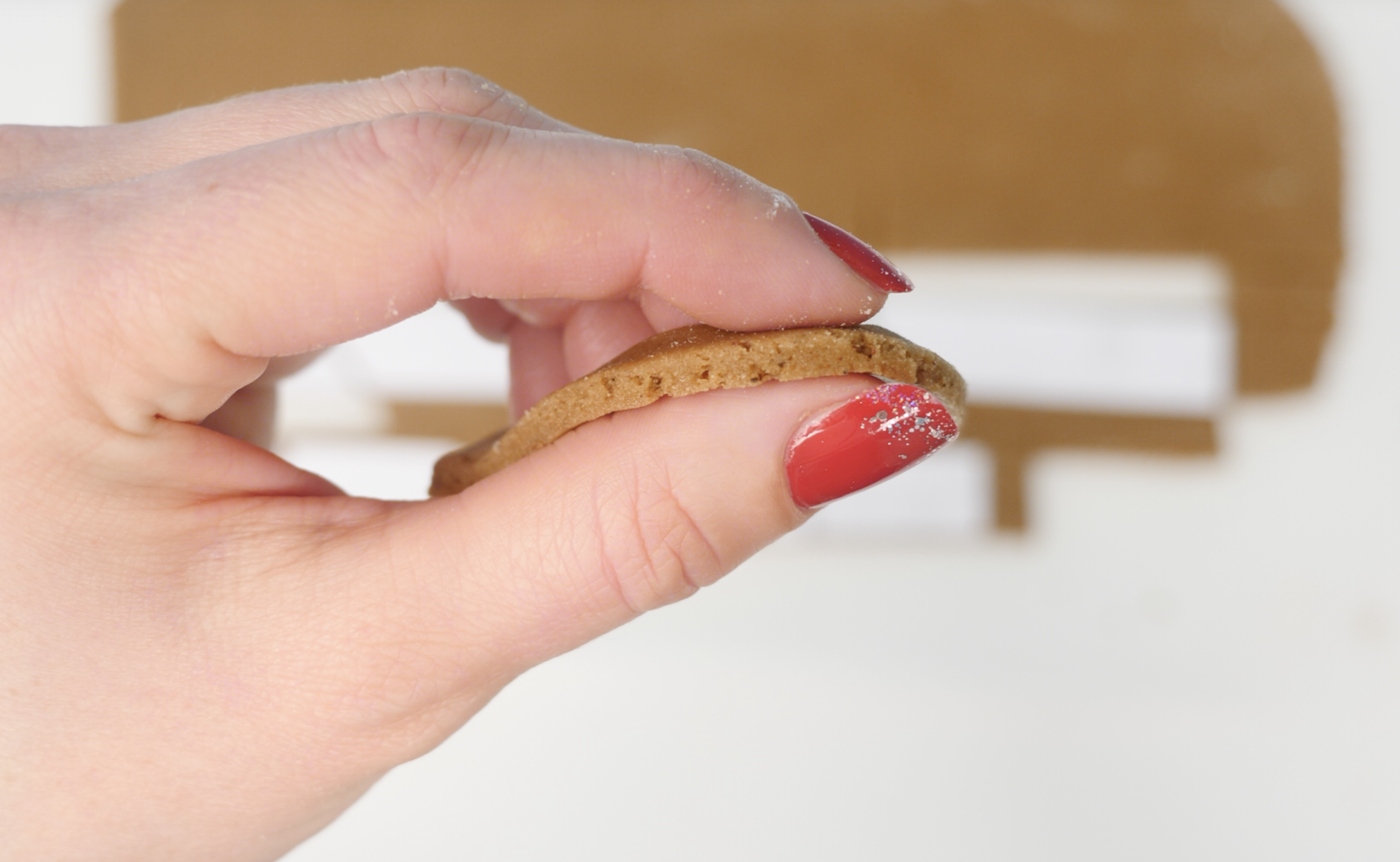 Half way through cooking remove from the oven and redo the cuts, then bake again. It is very important that the big pieces are baked until they are firm. If once cooled they are still soft in the centre, flip them over and bake again for another 5-10 minutes.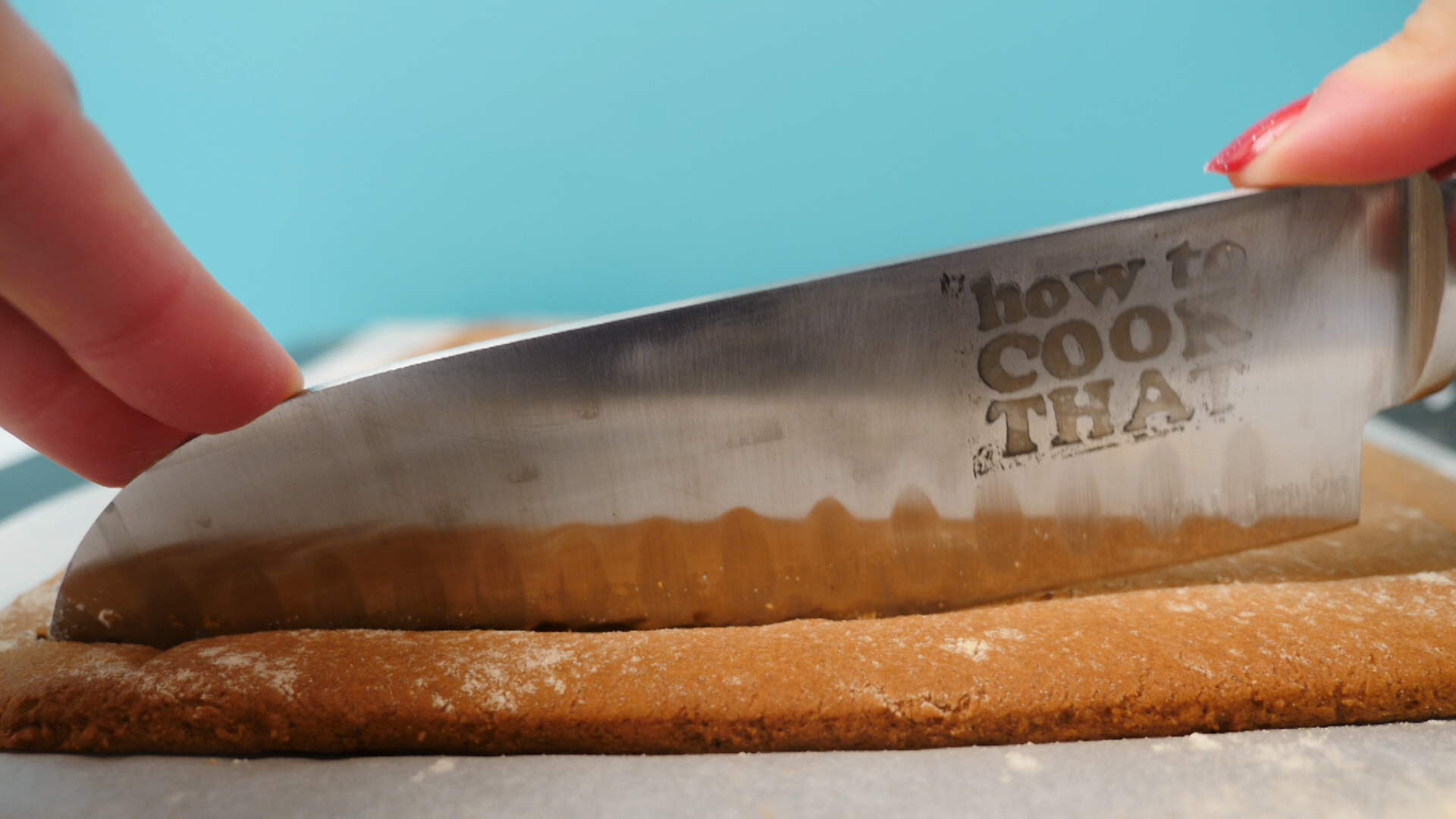 Other equipment that you may need:
brick texture mat for the fireplace, note the ash is shaved white and black coloured chocolate mixed together and chopped.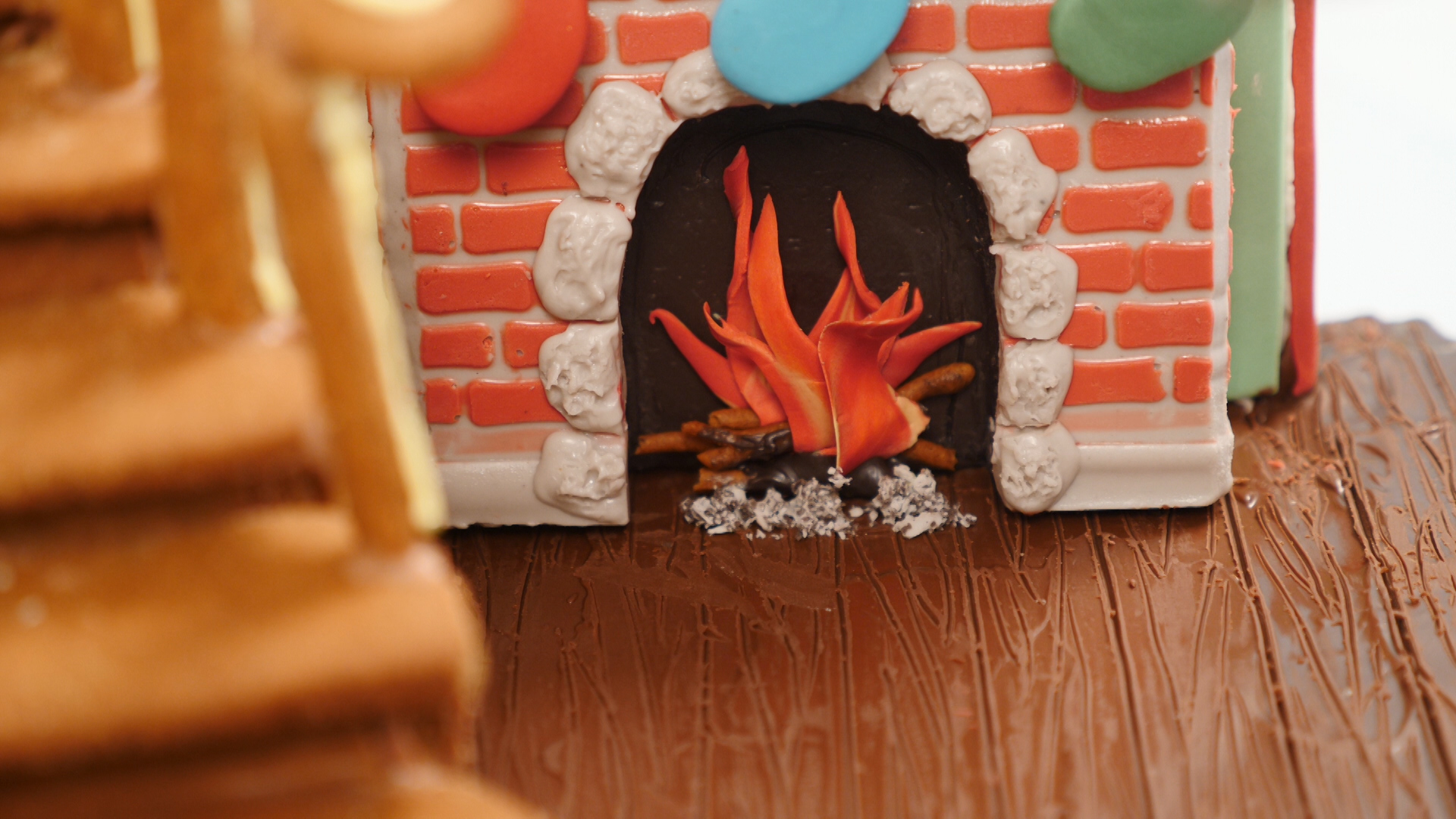 Any pattern texture mat that you like for the wallpaper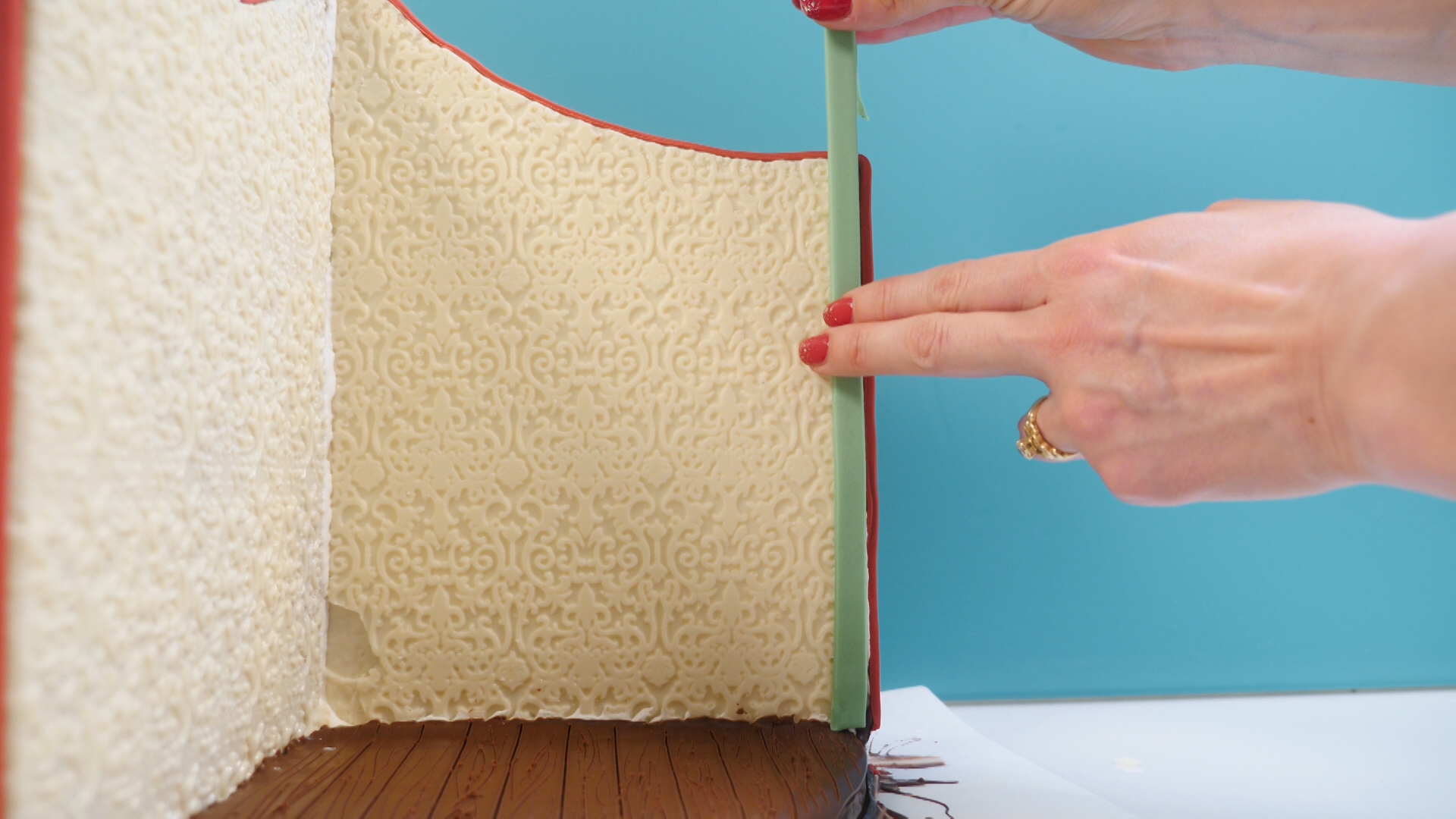 Ingredients for decoration:
500g (17.64 ounces) white chocolate for the wall paper
white chocolate coloured with oil based food colouring for the outside of the clock and fireplace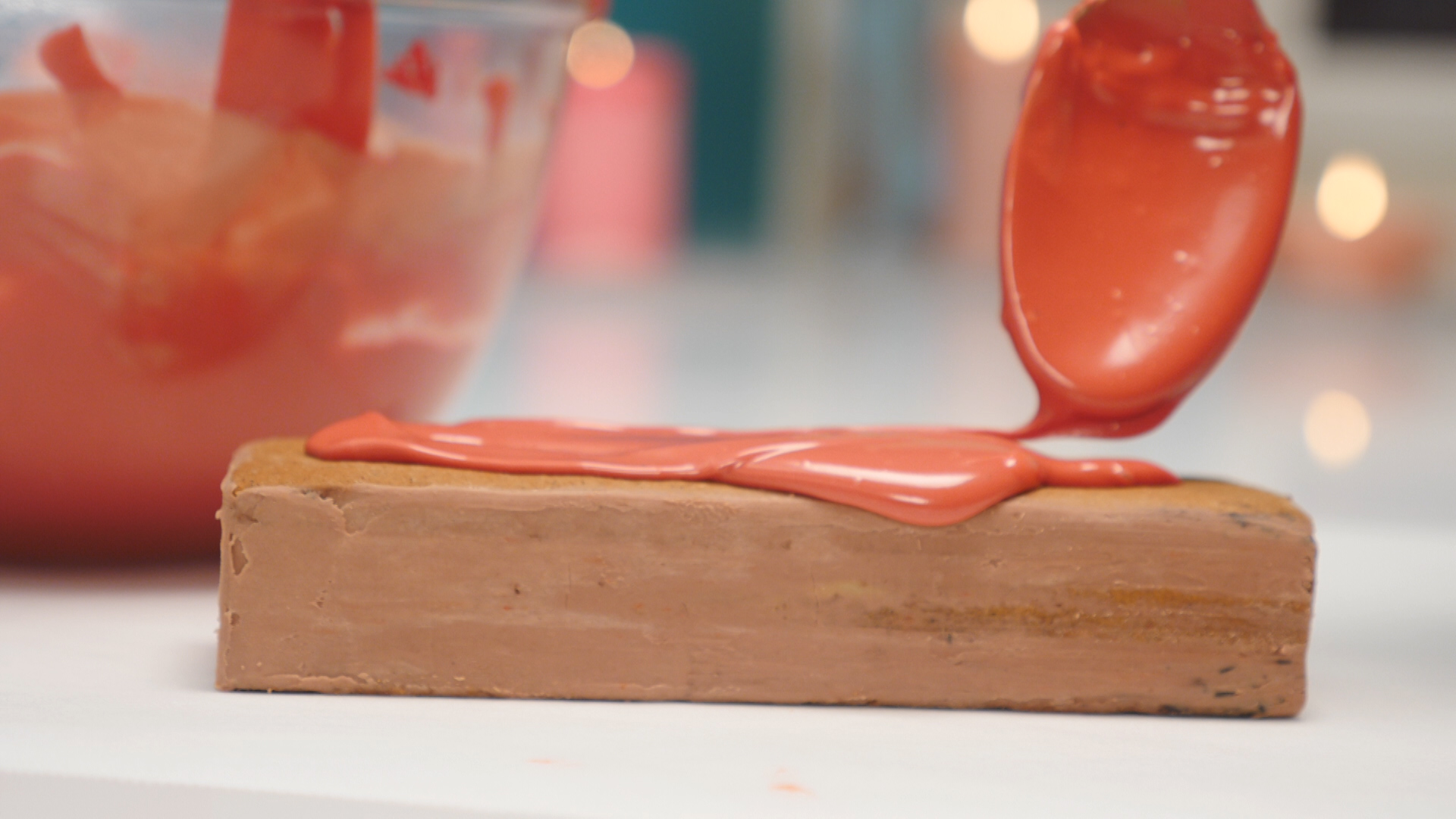 coloured royal icing for piped details
coloured cachous icing pearls on the tree an mantle
300g (10.58 ounces) dark chocolate for the wooden floor
Fondant for the nativity, paintings, presents (some of these I hid lollies inside), red and green strips around the outside of the room, nativity figures and Santas cookies/ plate and cup.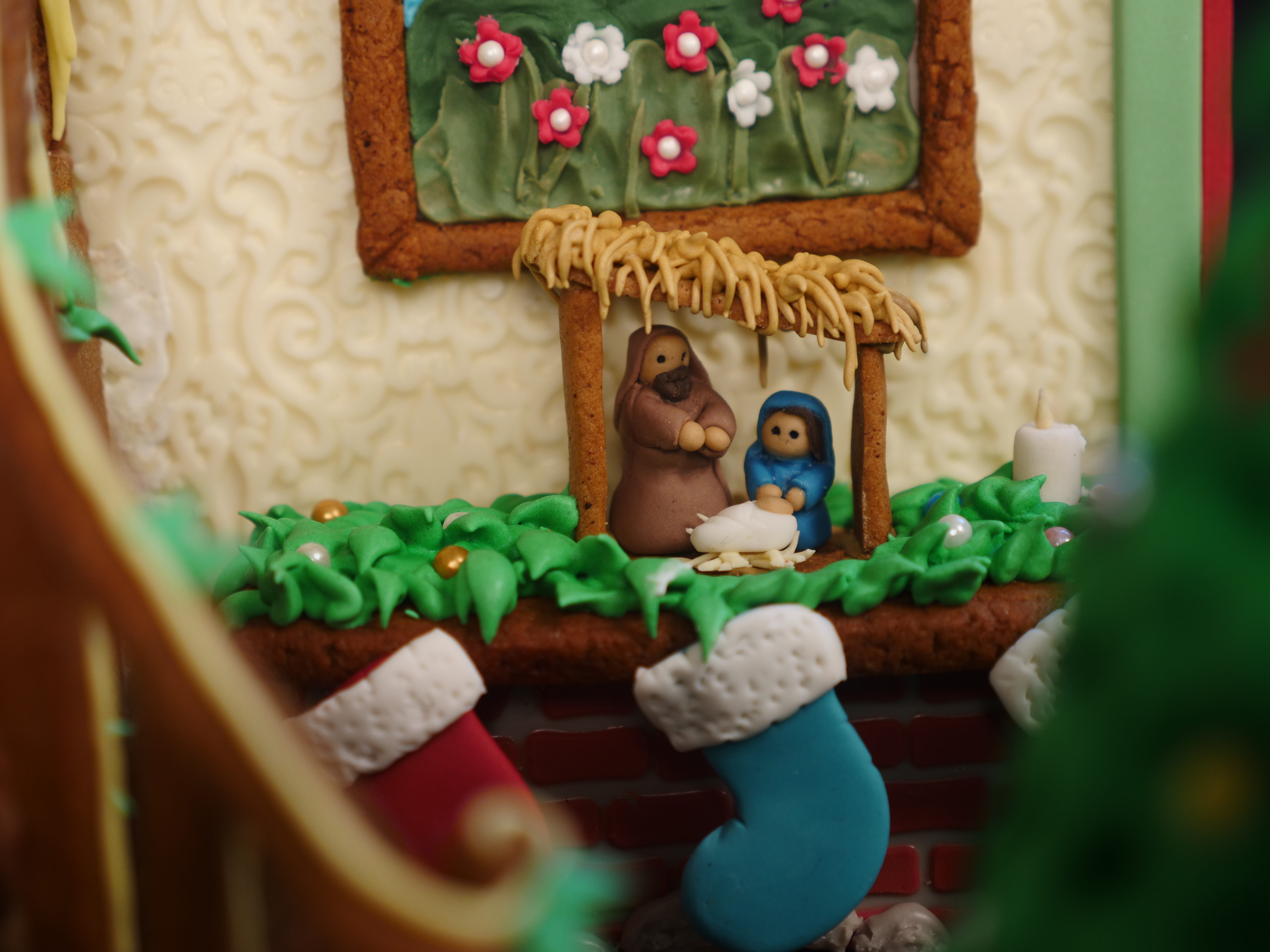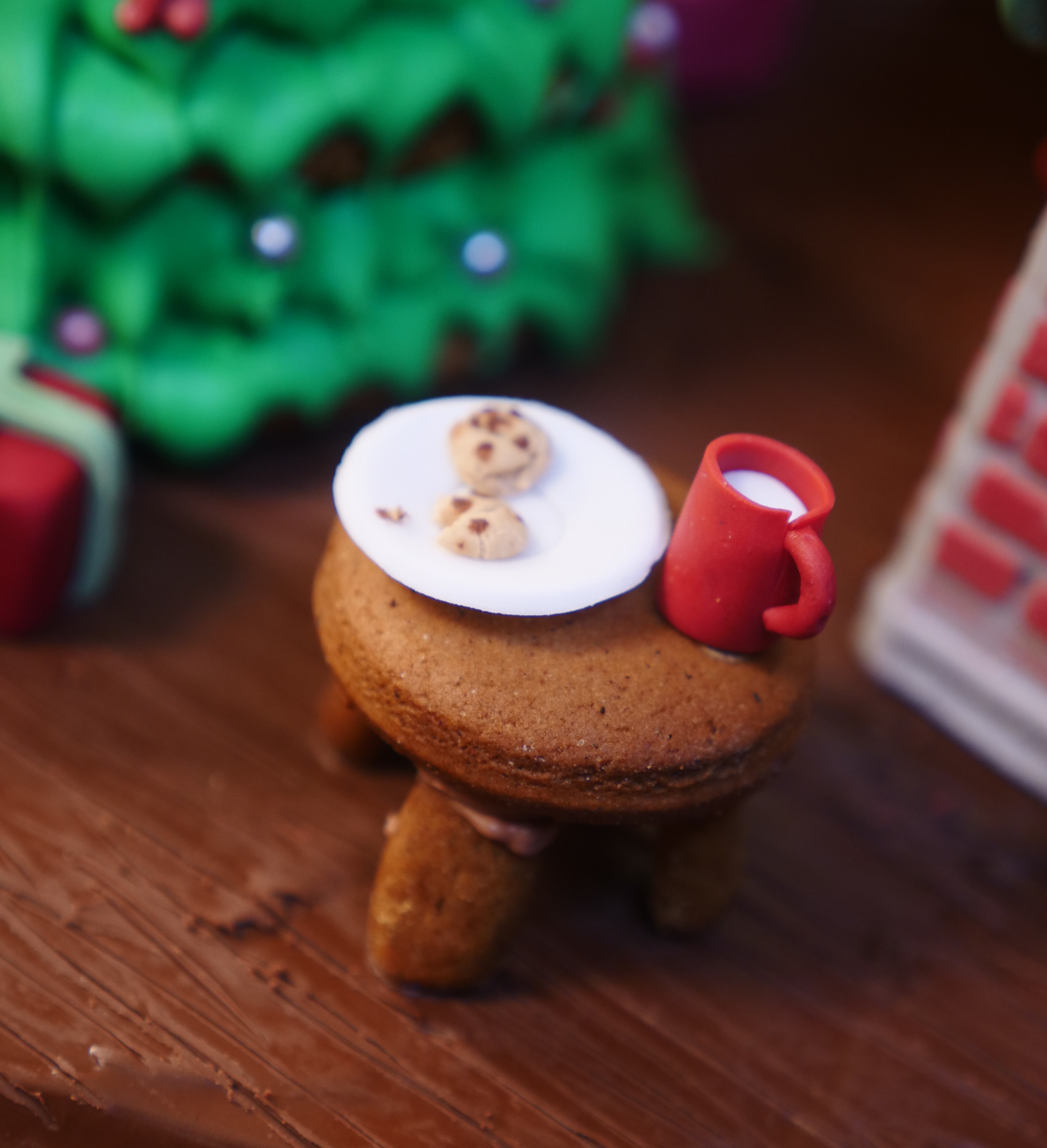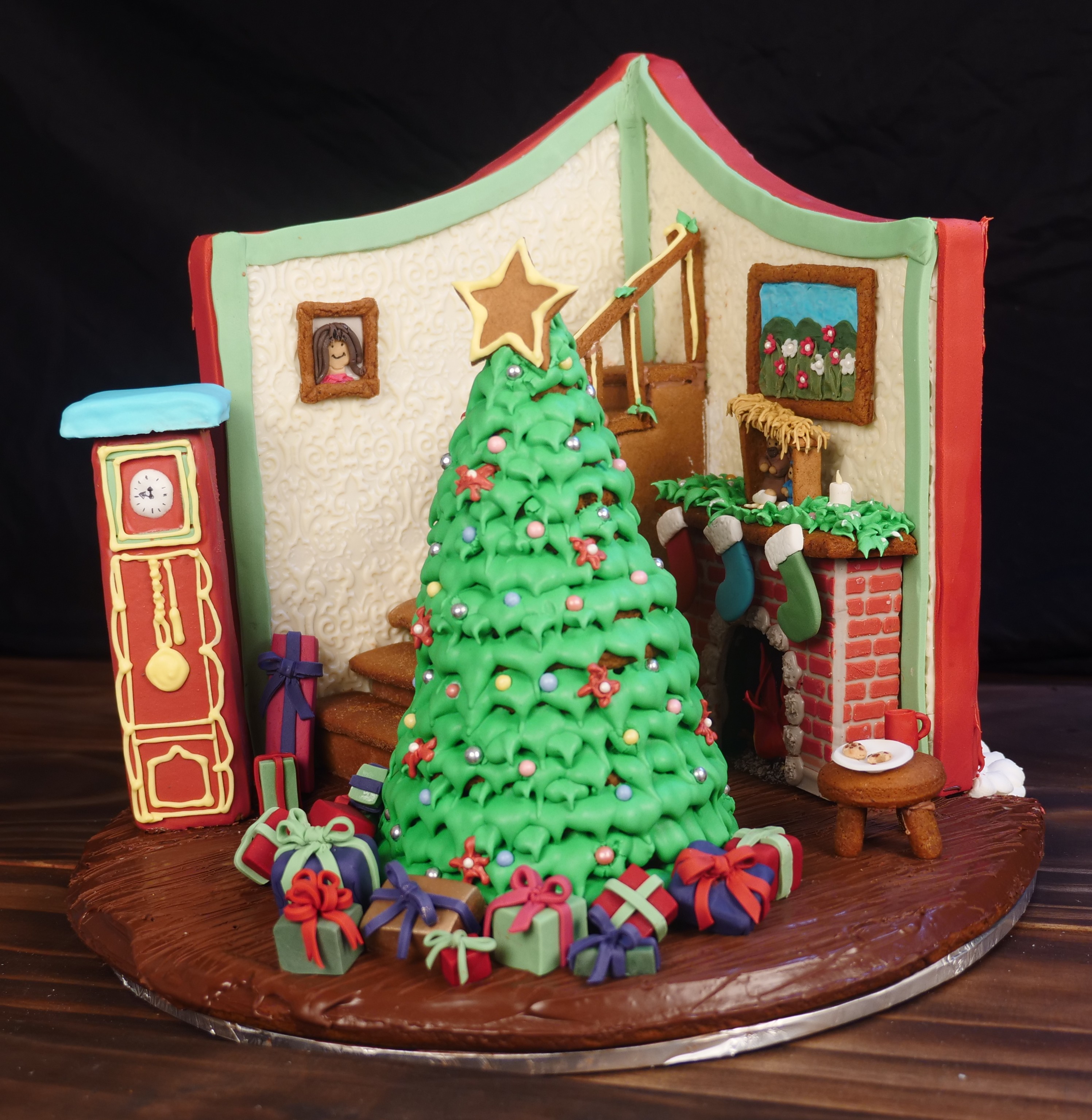 My Cookbook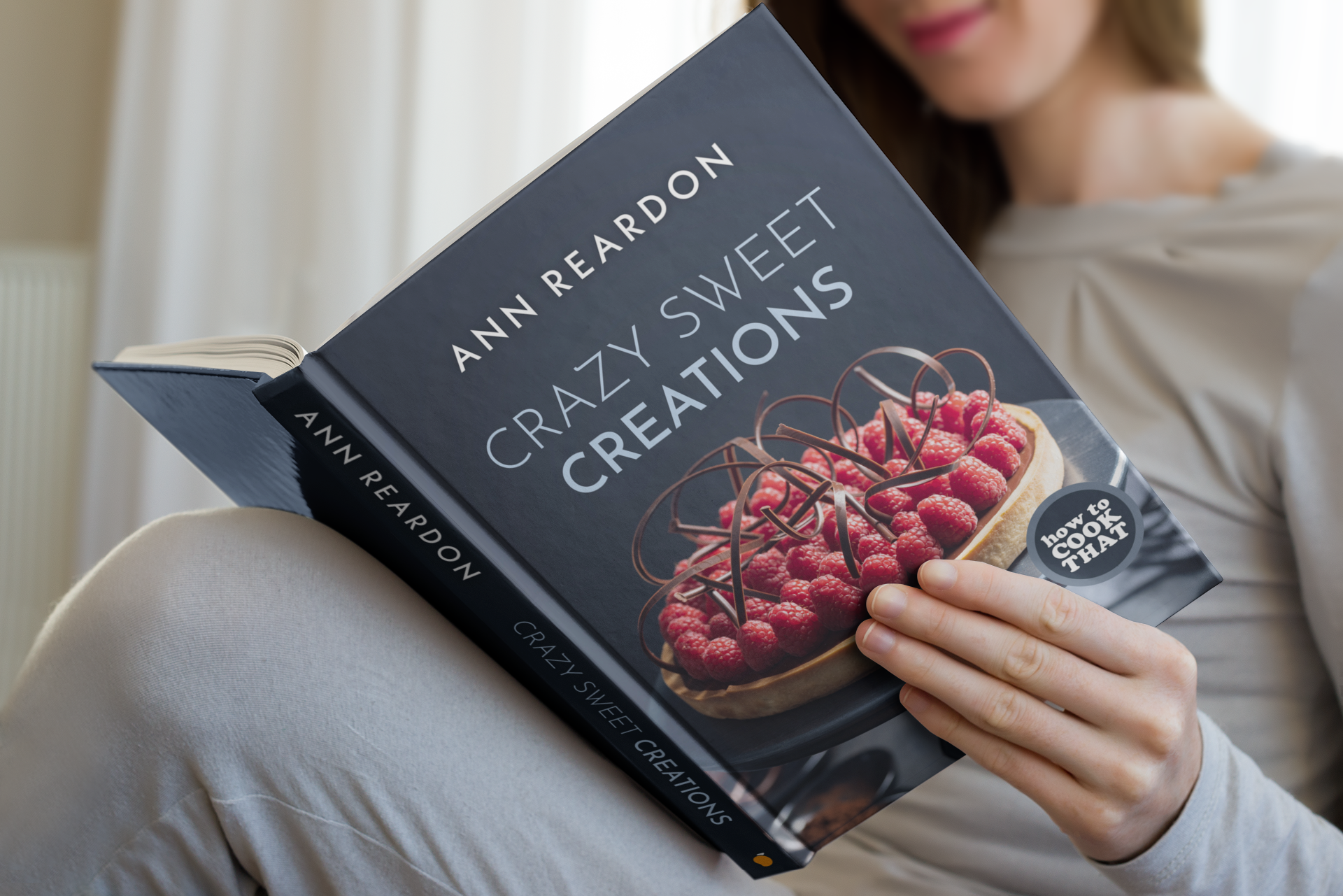 Stores that sell my book listed by country: http://bit.ly/ARcookbook All recipe quantities in the book are in grams, ounces and cups.