Easy Chocolate Oreo Box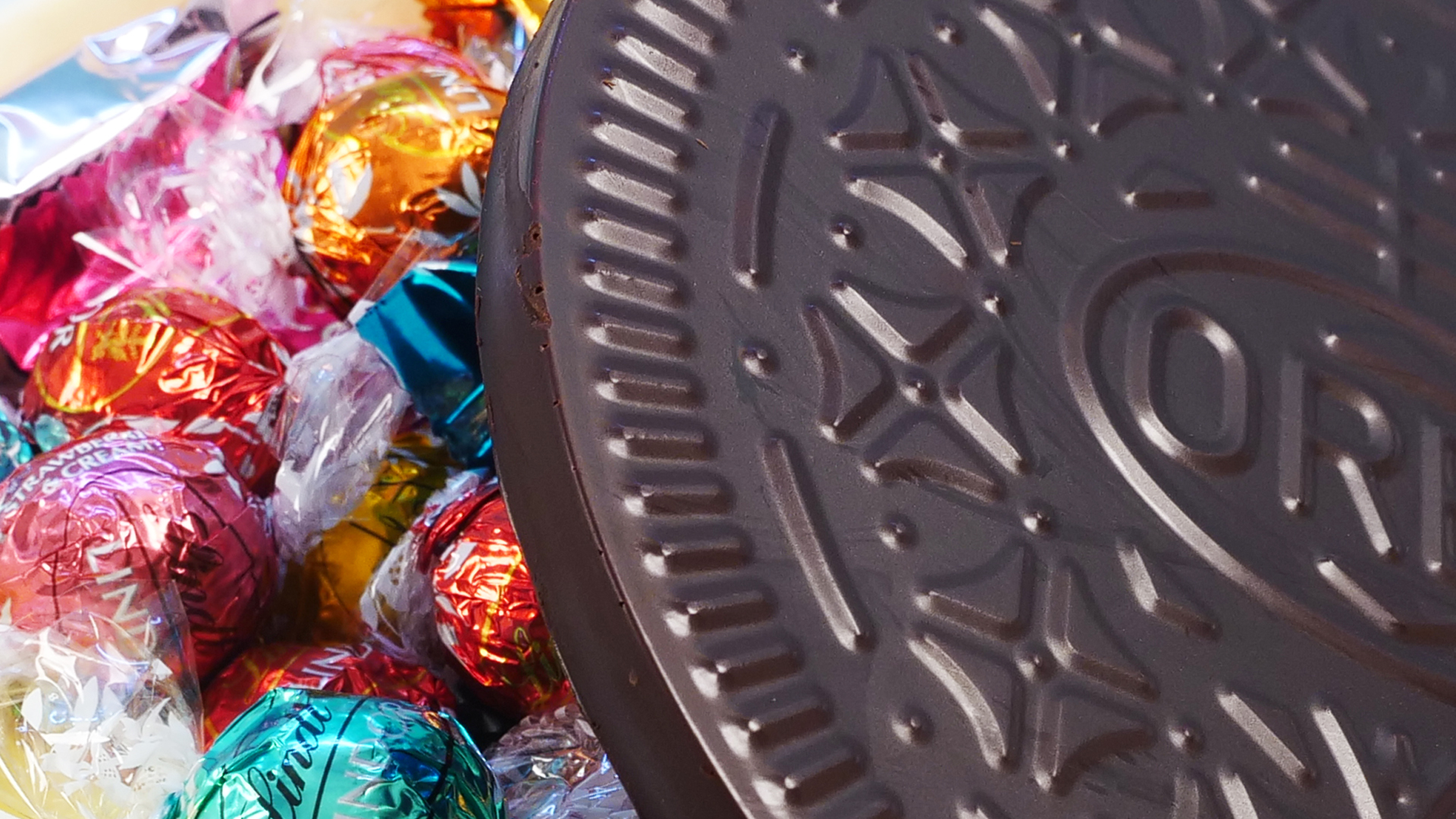 Handmade gifts are lovely but the challenge is they can be very time consuming to make. This chocolate Oreo box is so easy that anyone can do it. If you want it to look more like an Oreo you could use a ring of fondant around the edge instead of the white chocolate. That would make it even easier to make, but it obviously would not be as deep a box.
To make this chocolate Oreo box you will need:
600g (21.16 ounces) dark chocolate tempered
Half a packet of Oreos roughly chopped
200g (7.05 ounces) white chocolate, tempered
a strip of acetate long enough to make the sides
oreo tin – I got this at Woolworths for $5 on sale.
Something to put inside your box.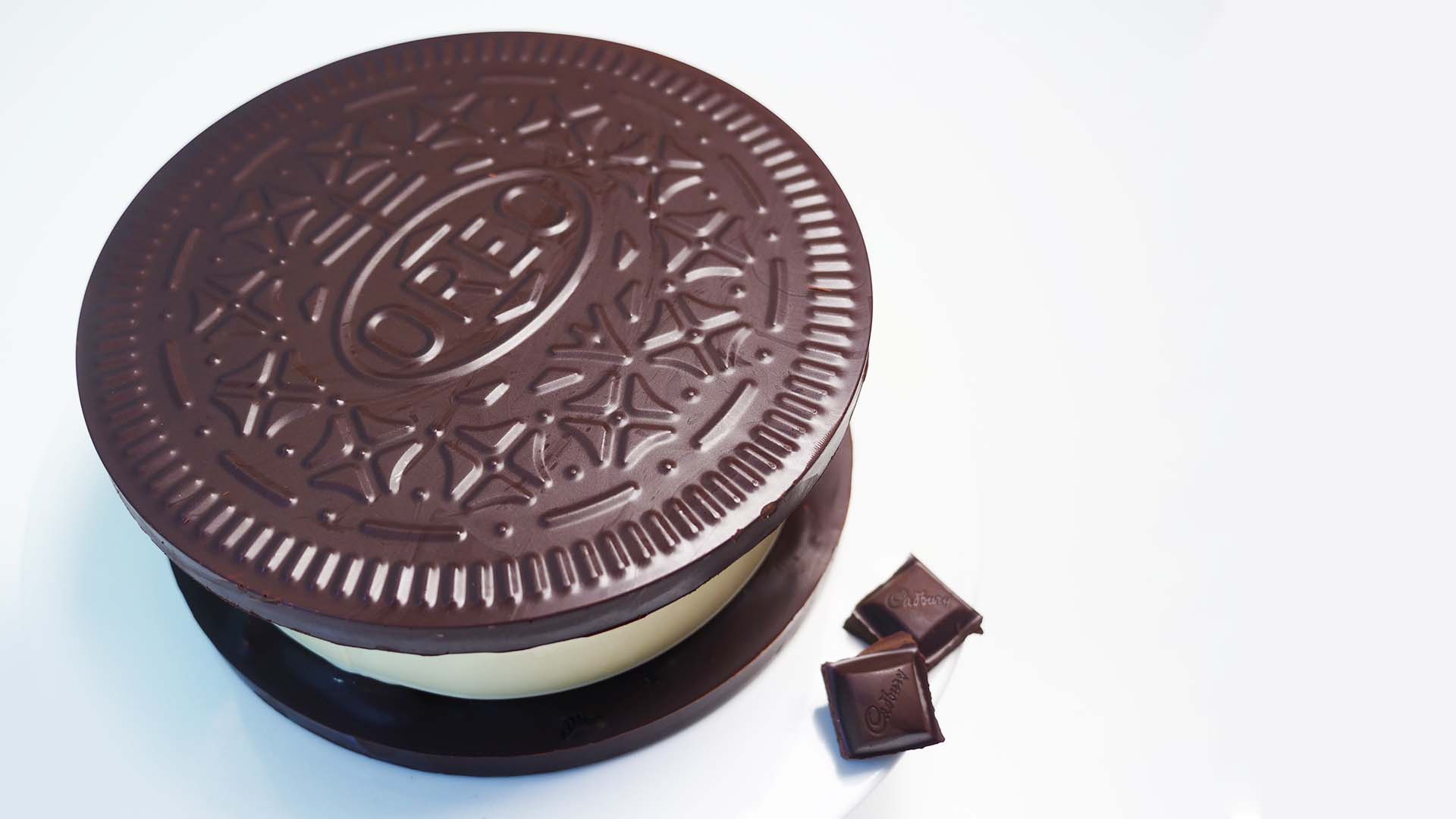 My Cookbook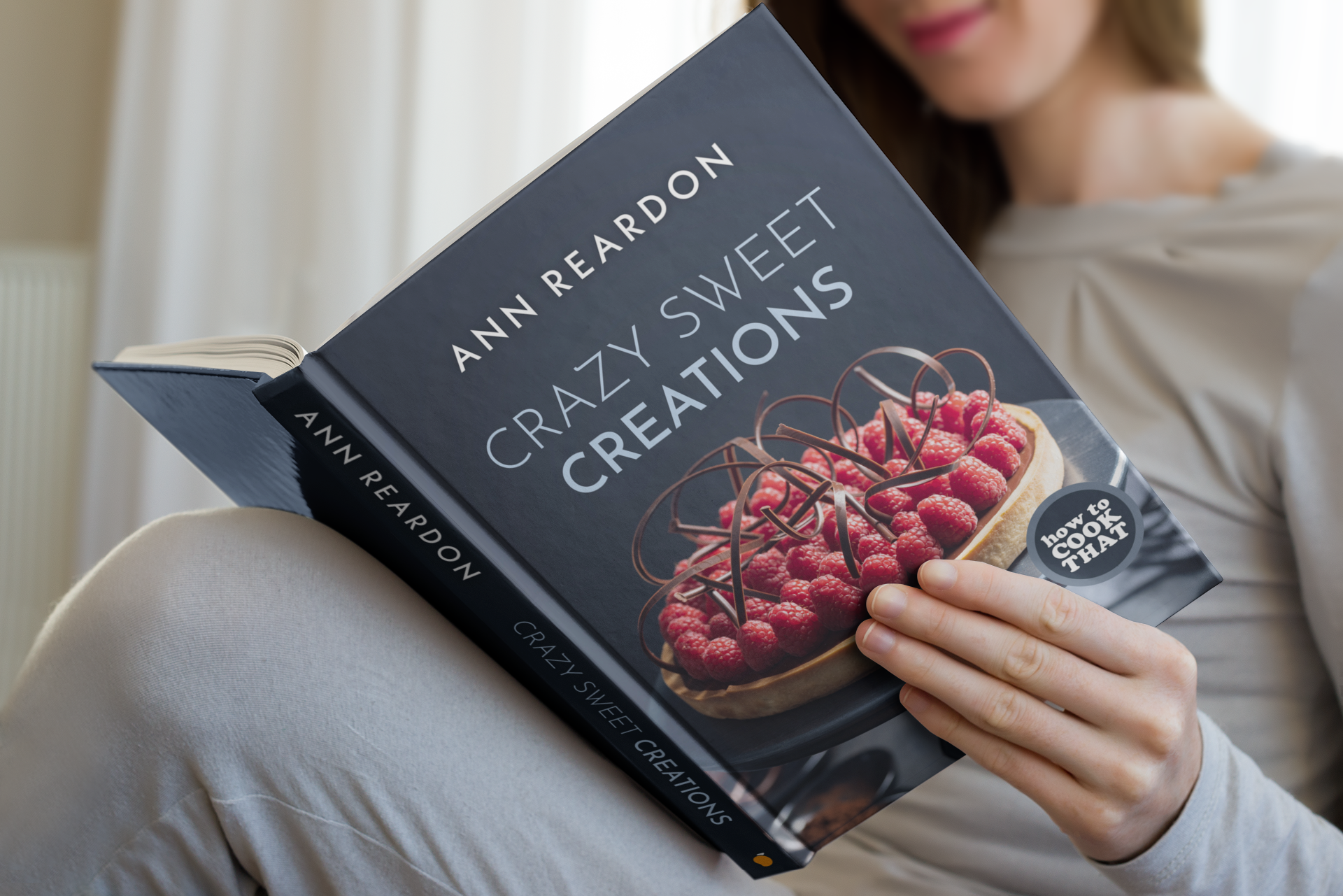 Stores that sell my book listed by country: http://bit.ly/ARcookbook All recipe quantities in the book are in grams, ounces and cups.