Easy Date Night Dessert for lockdown
Australia is moving towards easing restrictions, beauticians allowed to reopen, school is returning and groups of 20 can gather again in a weeks time. From the news, conversations with subscribers and patrons I know that some parts of the world are still very much in lock-down with covid-19 numbers out of control. For those in relationships here's a challenge to do a date night at home. If you have younger kids feed them their dinner and get them to bed, then have a lovely dinner together, just the two of you. With that in mind here is a simple, but fancy looking dessert that can be pulled off by a beginner with no need for expensive equipment.
To make this easy stay at home date night dessert you will need:
100mL (3.38 fluid ounces) cream (what cream to use)
100g (3.53 ounces) White chocolate (choose real chocolate that contains cocoa butter for this one)
Additional 110mL (3.72 fluid ounces) cream
16 raspberries / strawberries / cherries whatever is in season in you part of the world
1 tablespoon of brandy or 1 teaspoon of vanilla
80g (2.82 ounces) Milk or dark compound chocolate (contains vegetable fat, real chocolate with cocoa butter tastes better but only use it if you want to temper the chocolate). This is enough for two shells.
1 Cookie to crush per dessert (use a gluten free one if you/your partner are coeliac)
Vanilla ice-cream (you can make your own ice-cream if you want or use store bought)
In a bowl place the cream and white chocolate. Microwave for 1 minute then stir well. If there are still little lumps of unmelted chocolate microwave for a further 30 seconds and stir again. Add the brandy or vanilla and place the bowl in the freezer to chill. If you don't have freezer space large enough to fit a bowl you can tip it into a ziplock bag, seal it well and place it flat in the freezer.
Melt the chocolate in the microwave by blasting it for 1 minute stir, 30 seconds stir then repeat 15 seconds stir until it is melted. Place some in a line onto non-stick baking paper. Put your fork into the centre of the line of chocolate flatten and pull across the paper to one side. Repeat along one side then turn the paper and repeat on the other side so that you end up with spikes coming out of each side of the line of chocolate.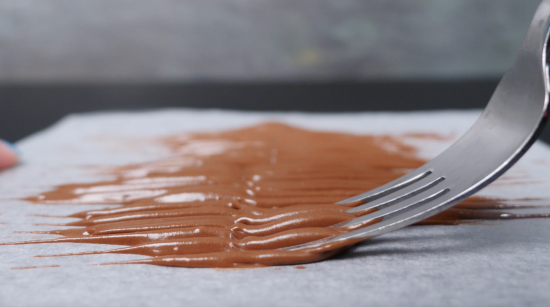 Use the handle of the fork to gently run a line through the middle. This ensures that all the spikes are joined together in one piece. Lift up the baking paper and place it lengthwise over a cylinder balanced between two cups so that the spikes hang down each side. Place in the fridge for about 10 minutes for it to set.
Whip the chilled white chocolate cream mixture until it forms stiff peaks. Reinforce the corner of a ziplock bag with sticky tape. Make two small cuts from the corner towards the centre of the bag. Put he whipped Chantilly cream into the bag.
But a chocolate piece onto each plate, line the centre with the fruit that you chose. Pipe the chantilly cream over the top.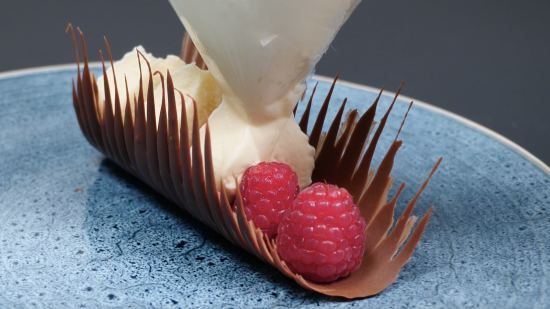 Put the cookies into a plastic bag and crush them using a rolling pin. Add a spoonful to the side of the plate and top with a spoon of ice-cream.
Often when we are busy like with the extra stress of covid-19 and kids home-schooling investing time into our marriage can take a back-seat. Spend some time this week nurturing your relationship, here's a collection of stay at home date-night ideas for you to pair with your easy dessert, just choose one that will work for you: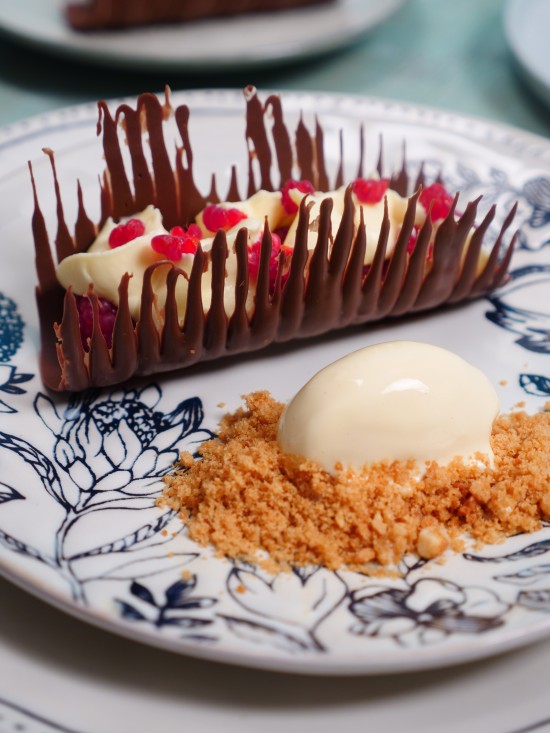 Stay at home date night ideas
Eat by candlelight
Create a bucket-list of travel ideas for when covid-19 is long behind us
Listen to relationship building podcast/video/audio-book together. For example listen to a chapter of The Five Love Languages: The Secret to Love That Lasts then talk about it.
Play a game like scrabble or chess together
Challenge each other to a kahoot quiz. If you haven't played before you'll both need to download the kahoot app to your phone. Choose a ready-made quiz on you computer (no cheating don't read the questions) select play as guest to get the game pin – enter that on your phones, start on the computer and you're good to go. Person who answers the most right the fastest wins.
Do a jig-saw puzzle together
Have a picnic in the backyard
Roast marshmallows or smores over a fire pit
Get talking with a couples quiz from psychology today or bucket list journey
If you're out of energy, and who isn't, make popcorn and watch a movie together, but before the movie starts think of 1 thing that's happened this week that you can praise your spouse for.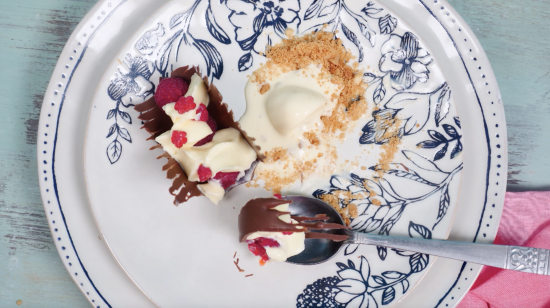 My Cookbook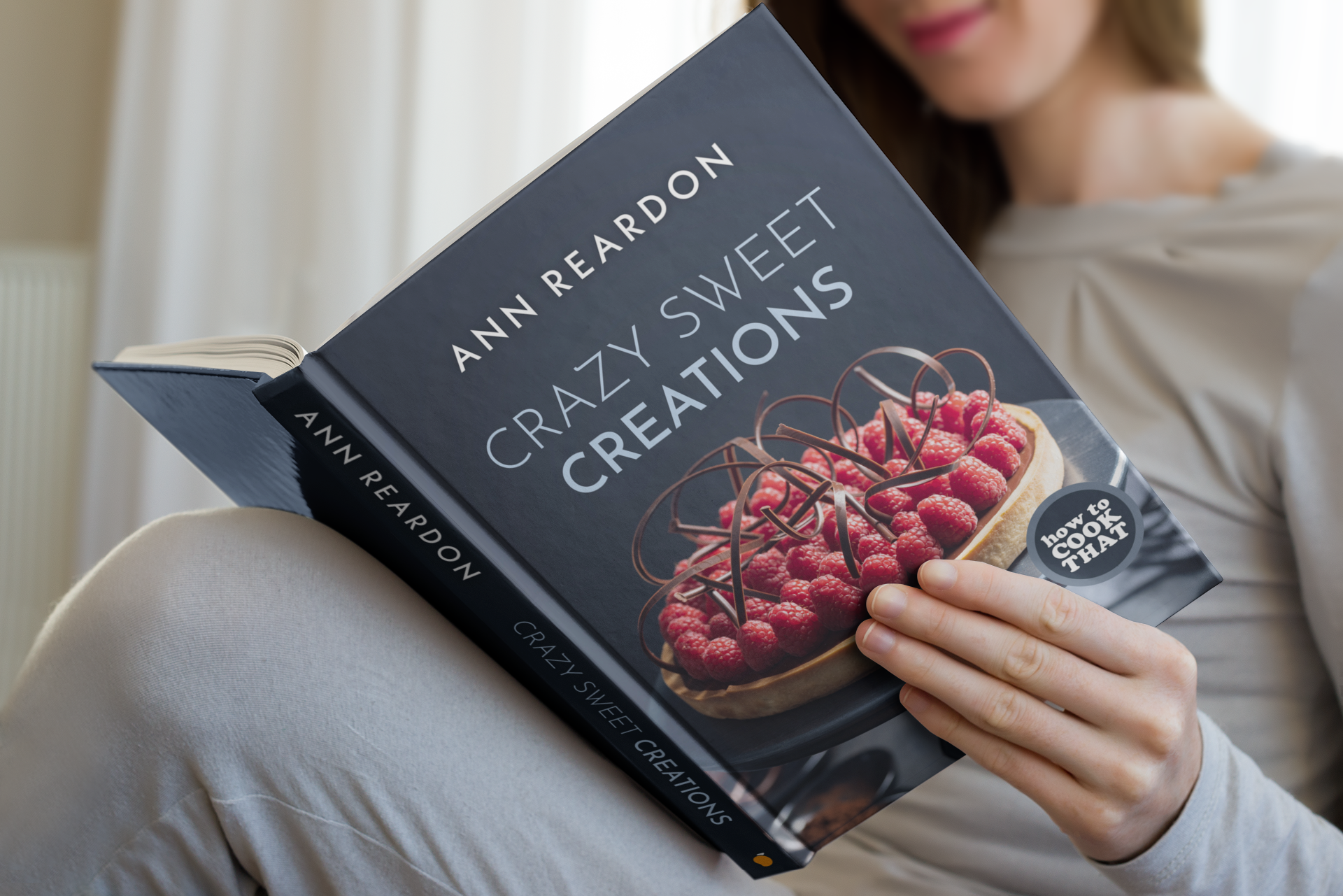 Stores that sell my book listed by country: http://bit.ly/ARcookbook All recipe quantities in the book are in grams, ounces and cups.