Easy Fast Cream Number Biscuits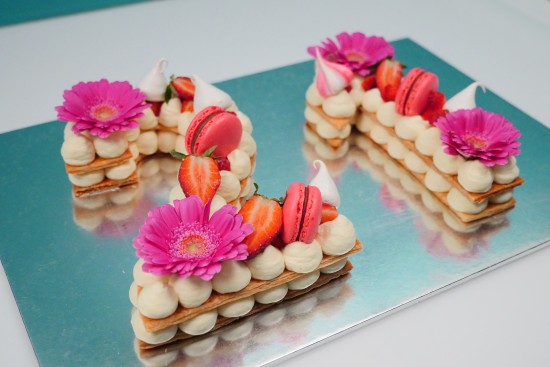 These yummy numbers are fast, pretty and perfect for any celebration. Using store bought toppings will of course decrease the prep time even further. This style doesn't have to be numbers, you can write whole words or images. Just be aware that the width of the pastry part needs to be reasonably consistent so that it bakes evenly.
To make the cream biscuit numbers you will need
4 sheets of puff pastry
macarons, you can purchase these or make your own using this macaron recipe note if you want to colour them add the gel colour to the egg whites and sugar before folding in the dry ingredients. With the addition of colour the mixture will go runny faster so you will need to fold less so be careful not to over mix.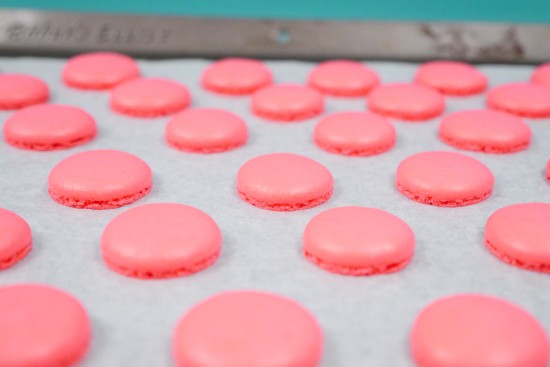 edible or non-toxic flowers
fresh fruit like strawberries, blueberries or raspberries
Chantilly Cream
300mL (10.14 fluid ounces) or 1 cup cream (35% fat)
2 tsp vanilla
45g (1.59 ounces) or 3 Tbsp sugar
150g (5.29 ounces) white chocolate
additional 330mL (11.16 fluid ounces) or 1 cup cream (35% fat)
Heat the 300mL (10.14 fluid ounces) of cream with the vanilla and sugar until it just boils and the sugar is dissolved. Pour over the white chocolate. Wait for a couple of minutes for the chocolate to melt then stir until it is smooth. Mix in the additional cream. Place in the fridge over night or the freezer for a couple of hours to chill.
Whip the chilled mixture until it is thick.
Meringue Kisses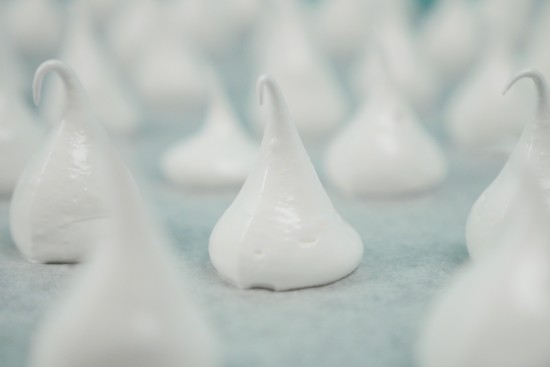 This recipe method comes from the meringue girls
300g (10.58 ounces) caster sugar
150g (5.29 ounces) egg whites
Heat your oven to 200C (392 degrees Fahrenheit), line a tray with baking paper and spread out the sugar. Bake the sugar for 7 minutes so it is warm.
Beat the egg whites to stiff peaks then with he mixers running add the warmed sugar. continue to whip until the mixture no longer feels grainy when rubber between your fingers.
Pipe onto non-stick baking paper using a round or star shaped nozzle.
If you want to colour your meringues add stripes of gel food colour to the inside of the piping bag. Check first if your colour has a bad flavour by adding a few drops to a cup of water, mixing it up and taking a sip. Because meringues have a delicate flavour you will be able to taste the colouring. I used wilton pink and it tasted awful, I ended up throwing the coloured ones in the bin.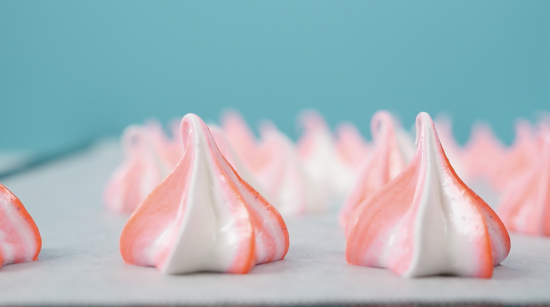 Bake at 100C (212 degrees Fahrenheit) around an hour, less if your kisses are smaller than mine.
Pastry
Print and cut out your numbers, or letter whatever the case may be. Place a sheet of puff pastry onto baking paper. Cut around your number using a knife then remove the excess pastry. You will need two of each number that you are making. cover with a sheet of baking paper and add another flat baking tray on top. Baking in the oven until golden and crisp. Tip: check half way through baking if any areas are browning faster than others add a small strip of uncooked puff pastry right alongside that area before returning to the oven.
Assmebly
Place the first number onto your cake board. Pipe the Chantilly cream on around the edge using a round piping tip. Add the second layer and repeat the Chantilly cream trying to line it up with where the piping was on the first layer so it looks neat.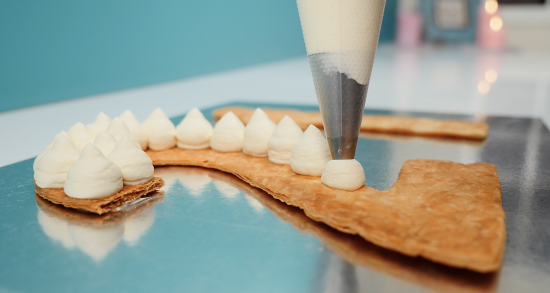 Add the flowers, chopped fruit, macarons and meringues on top.
Copyright © 2018 Reardon Media Pty Ltd. All rights reserved. How To Cook That
My Cookbook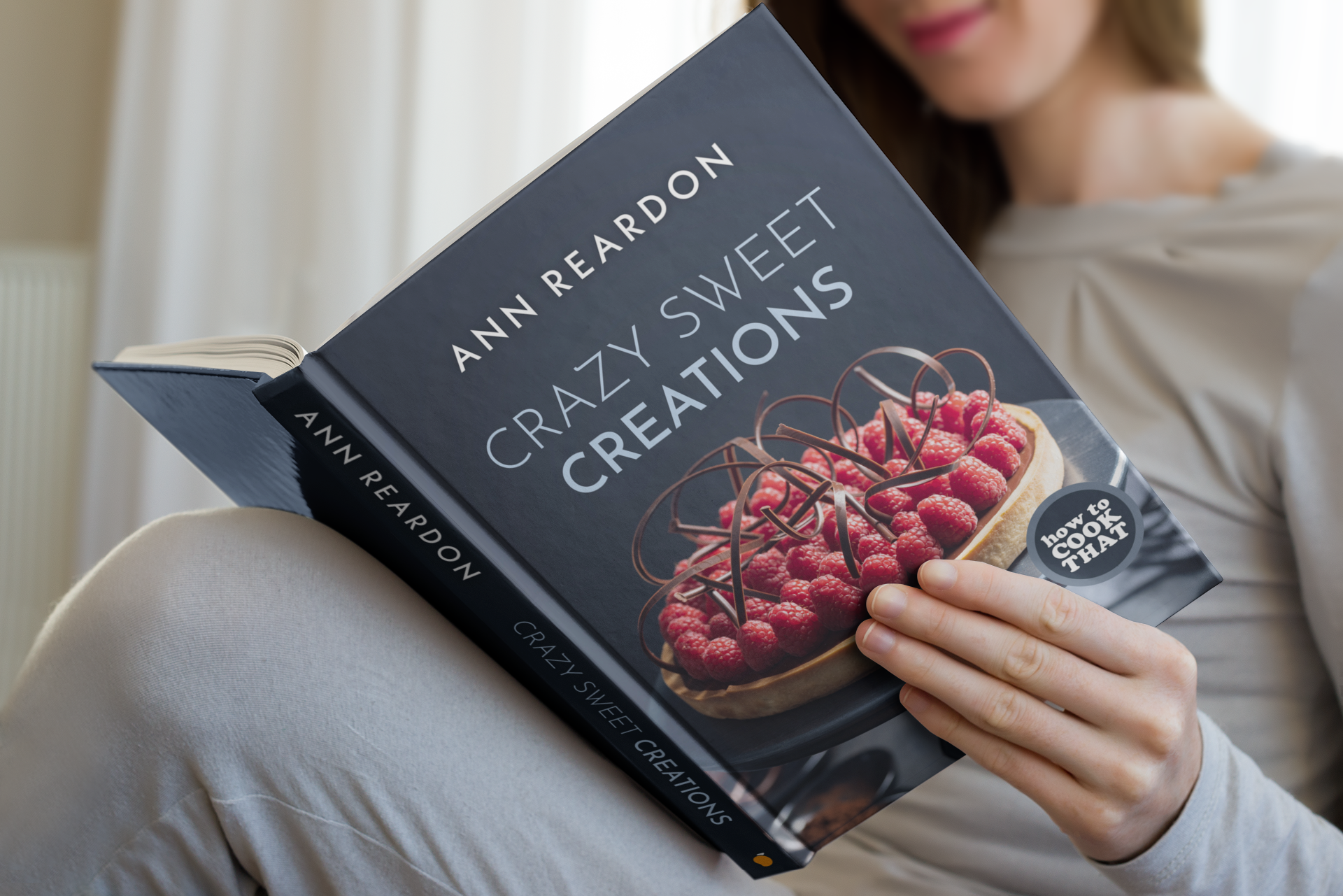 Stores that sell my book listed by country: http://bit.ly/ARcookbook All recipe quantities in the book are in grams, ounces and cups.