Edible Fidget Spinner & Amazing Fidget Spinner Tricks
Fidget spinners are everywhere! It seems only a matter of time before the schools ban them, if they haven't already. That seems to be the pattern here in Australia. A fad comes in, all the kids get them, the school bans them, sadness, then the next fad arrives. Speaking of sad, I heard this week that the lady who actually invented fidget spinners many years ago has not made any money from the craze. Unfortunately she let the patent lapse so she doesn't get a thing. Seems a bit wrong doesn't it.
Here is a way to make edible fidget spinners. Sure to be a crowd pleaser for the next party or you could put them on top of cake. There are two versions, one with a bearing and one without for younger kids. Watch the video to see some unbelievable tricks using fidget spinners.
To make EDIBLE Fidget spinners you will need:
skate bearings
(optional) OR tic tac & m&m's
A silicone egg ring
string
gumballs or similar for decorating each arm
compound chocolate or sugar candy (see below).
Tie string around the egg mold to make the fidget spinner shape, see the video for a demonstration on how to do this. Place the mold onto some non-stick baking paper or foil and pour in the melted compound chocolate or sugar candy. Add candy to decorate and allow to set.
Sugar Candy recipe
150g (5.29 ounces) or 2/3 cup sugar
100g (3.53 ounces) or 1/4 cup glucose syrup
35mL (1.18 fluid ounces) water
colour & flavoring (optional)
candy thermometer
Stir together all ingredients in a pan and heat until the sugar is dissolved. Wash down the sides of the pan using a wet pastry brush and continue to heat until out reaches 150C (302 degrees Fahrenheit). Pour into the silicone egg mold and leave to cool completely.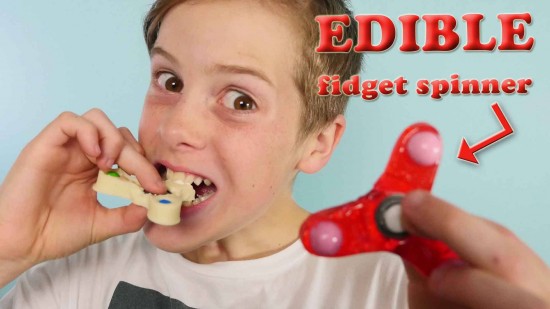 Copyright © 2017 Reardon Media Pty Ltd. All rights reserved. How To Cook That
My Cookbook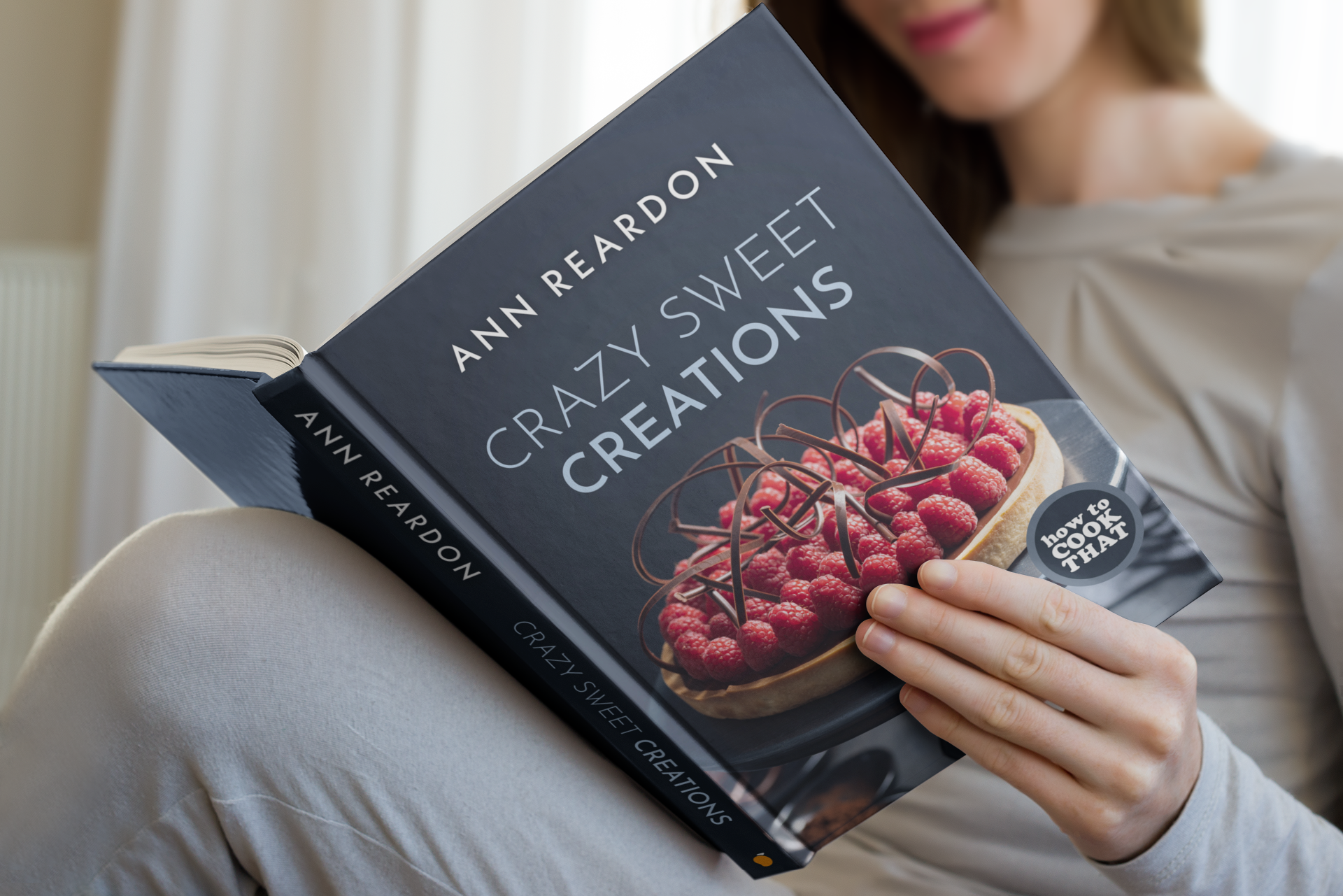 Stores that sell my book listed by country: http://bit.ly/ARcookbook All recipe quantities in the book are in grams, ounces and cups.