Fake & Dangerous how-to videos who is to blame if someone gets hurt?

Join the conversation, vote in the poll on the video and add to the comments. What is your opinion? If someone follows a how-to tutorial exactly as it is shown in a video and gets hurt who is to blame? Is it the video creator? The platform that hosts the video? What if the video has been flagged/reported as dangerous and the platform decides it can stay? Or is the responsibility solely on the viewer? Should they fact check before following how-to videos? If so, where should the fact check? With other how-to videos? There is so much copy-cat content on youtube it is usually easy to find the same thing repeated multiple times.
If a viewer copies this video for making a caramel decorations will they get splattered with hot caramel? Watch the video above to find out.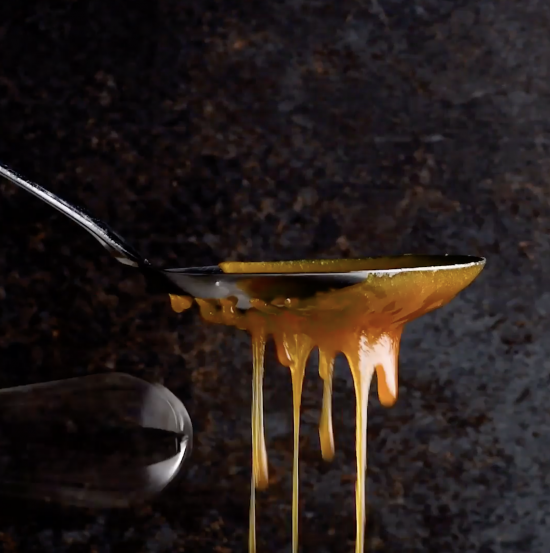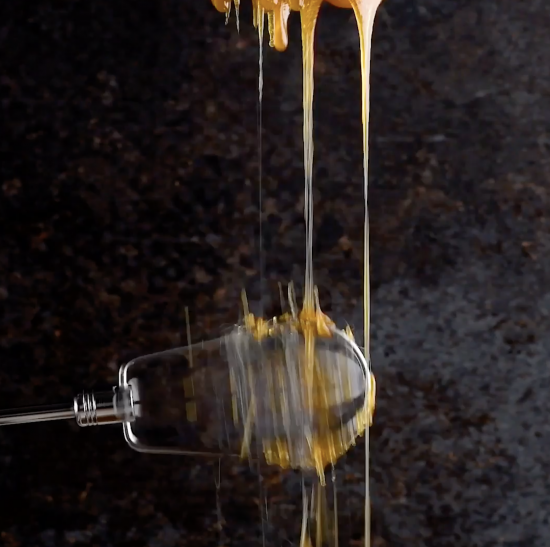 If you have a burn 5-minute crafts says to put tooth paste on it. Just in case you were in any doubt, this is a bad idea. Burns should be run under cool (not icy) water for up to 20 minutes. If it is a larger burn and you can get to a shower keep the burn under cool or room temp running water until an ambulance arrives.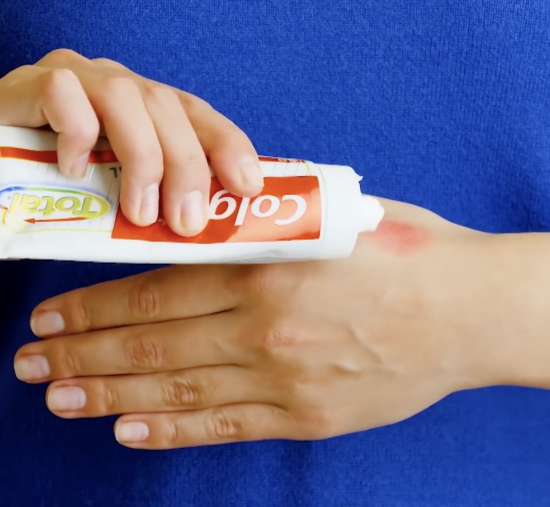 Here is a screen shot from Colgates website about why you should NOT put toothpaste on burns.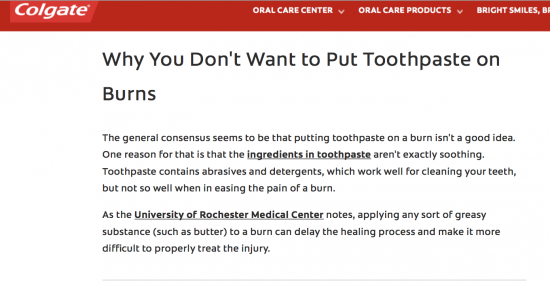 Also discussed in this video is the tragic story of a two young teenagers in China who tried to replicate a hack they had seen in a video for making popcorn. One girl died from her injuries after two weeks in hospital and the other is still recovering from burns.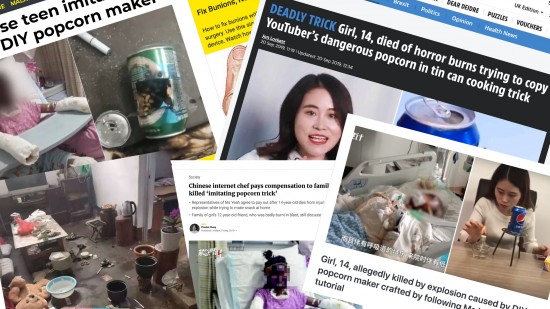 Ms Yeah, the video creator that the girls loved to watch creates crazy ways to make food using office supplies. The videos are not designed to be how-to videos and are made for entertainment purposes only. The girls didn't follow the video exactly but did appear to use a combination of methods shown in the videos, and those by other content creators. Ms Yeah explained in a post on Weibo that if they followed her method they would not have had the accident. There is a diagram showing that the girls used two cans while Ms Yeah used one can and an alcohol burner. Ms Yeah also shows screenshots from many other videos that use two cans.
Ms Yeah goes on to say that she has been labelled a murderer, she is voluntarily paying the hospital fees for the girls families and is re-examining all the content that she has put online. Although the videos were created for adults, kids are watching and learning. You can read the full Weibo post below.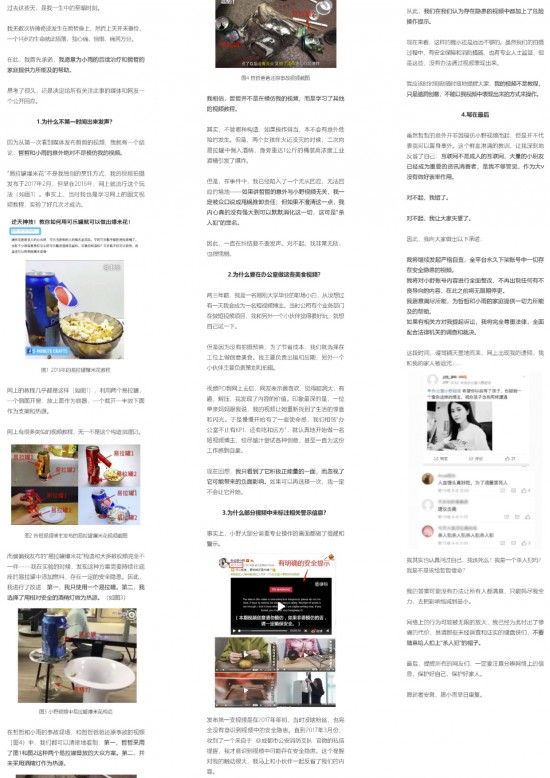 My Cookbook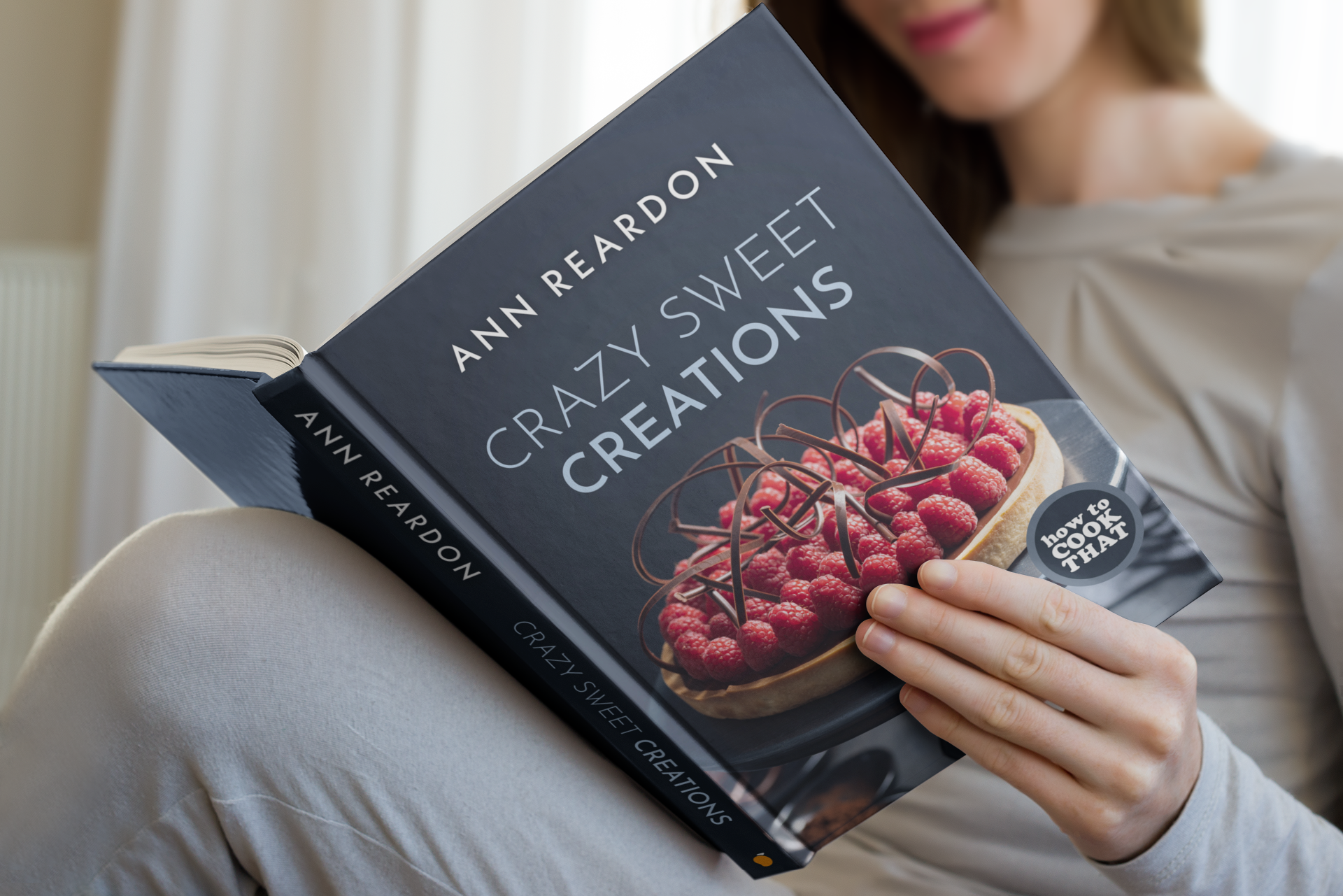 Stores that sell my book listed by country: http://bit.ly/ARcookbook All recipe quantities in the book are in grams, ounces and cups.