Fun with Macaron Recipe Variations
Macaron shells don't have to be plain.
 For some events you need something striking or fun. Play with these variations and post a picture of your macaron creation in the comments section below.
Easy Macaron Video Recipe is here and watch the FAQ video too
1. Add Toppings to macarons: Nuts or sprinkles (jimmies) can be put on the shells before cooking in a pattern or randomly.
2. Add a surprise inside the macaron shells: Before piping the shells add something under each one, see the video for ideas and tips on this.
3. Striped Macarons: Using a dry paint brush apply some gel colour to the shells. Add luster dust for a special event.
4. Spotty Macrons: Prepare two contrasting colours of macarons mixture, pipe a base macaron as normal then use the other mixture to make patterns.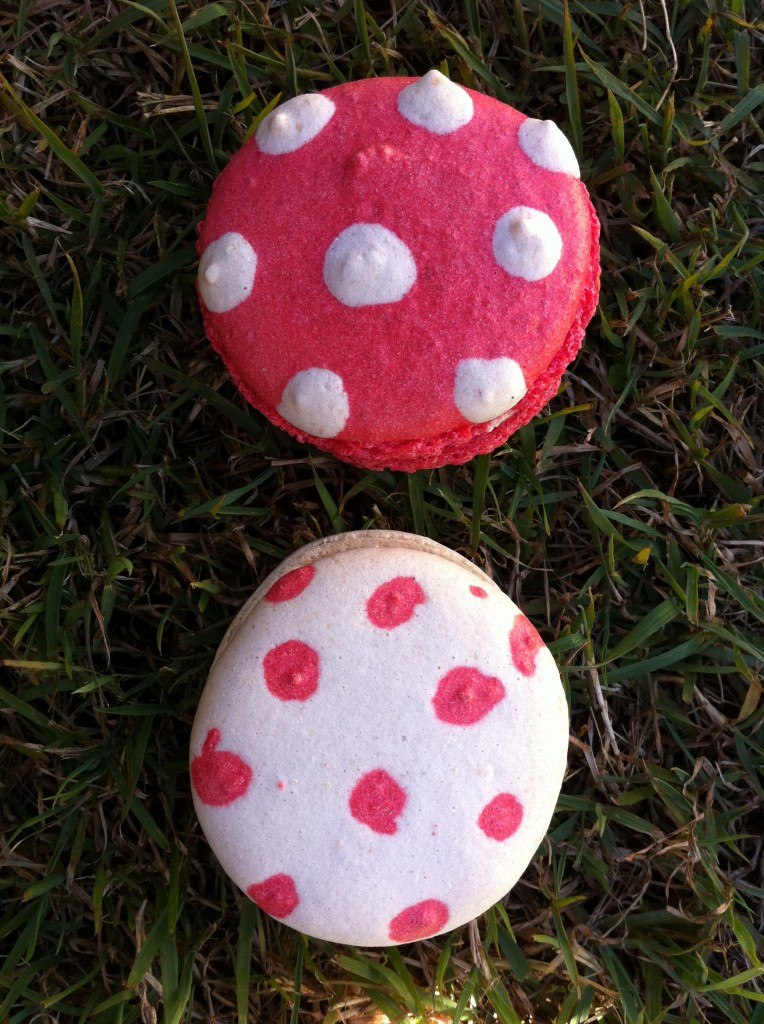 5. Shaped macarons: Macarons do not have to be round, try heart shaped macarons
6. Choc chip macarons: Finely chop chocolate chips and fold into the mixture before piping.
MORE macaron recipes including nut-free and chocolate
BIG ANNOUNCEMENT
I have been busy over the last year planning, writing and overseeing the photography and layout for my first ever cookbook! There are heaps of my favourite dessert recipes in there with a chapter on pastries, ice-cream, yummy cakes, artistic desserts and of course chocolate desserts. Each chapter has its own intro explaining the food science that you'll need to know for success every time. Booksellers where you can purchase your very own copy: http://bit.ly/ARcookbook
All recipe quantities in the book are in grams, ounces and cups.