Gluten -Free Baking Tips
If you have just been diagnosed as celiac or have gluten sensitivity gluten free baking can be disheartening at first. Here are some tips to help you on your way with gluten free baking. If you don't have gluten sensitivity or celiac disease you really do not need to be on a gluten free diet. Sure avoiding foods high in refined white flours will be a good thing, but replacing them with gluten-free versions is not a healthy option. Watch the video for a more in-depth explanation.
Best Gluten Free Bread Recipe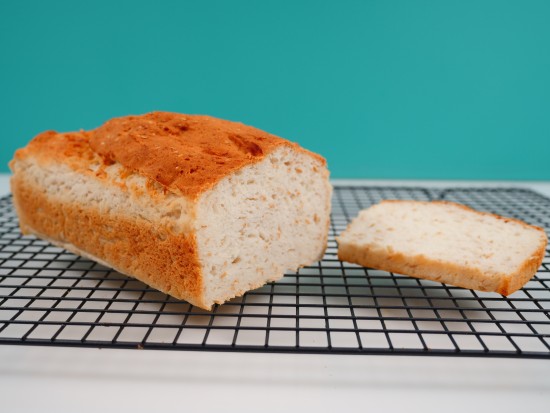 The recipe below makes a yummy good soft loaf.
2 tablespoons sugar
2 1/4 teaspoons dry active yeast
1 cup or 145g (5.11 ounces) white rice flour
3/4 cup or 85g (3 ounces) tapioca starch
3/4 cup or 92g (3.25 ounces) potato starch
1/2 cup or 60g (2.12 ounces) almond meal
1/4 cup or 25g (0.88 ounces) flaxseeds (if you prefer to have no seeds in your loaf use ground flaxseeds)
2 1/2 teaspoons or 9g (0.32 ounces) xanthan gum
1 teaspoon or 5g (0.18 ounces) baking powder
1/2 teaspoon or 3g (0.11 ounces) salt
1/4 cup or vegetable oil
3 egg whites
1 teaspoon vinegar
1 1/4 cup luke warm water
Place all the ingredients in a bowl and mix it until combined and there are no lumps. Line the base of a loaf tin with baking paper and spread the mixture out in the tin. Turn the oven to barely on, 32C (89.6 degrees Fahrenheit) is ideal, anything more than 45C (113 degrees Fahrenheit) will kill the yeast. Leave it to rise for about an hour then turn the one up to 180C (356 degrees Fahrenheit) and bake until golden on the top and sounds hollow when tapped on the bottom of the tin. If you're uncertain you can stick a knife in the centre and see if it comes out clean, like you would do with a cake.
Tip: You do not need to knead gluten free bread dough. The kneading process in normal bread recipes is to develop the gluten in the wheat flour, as there is no gluten in this recipe kneading is pointless.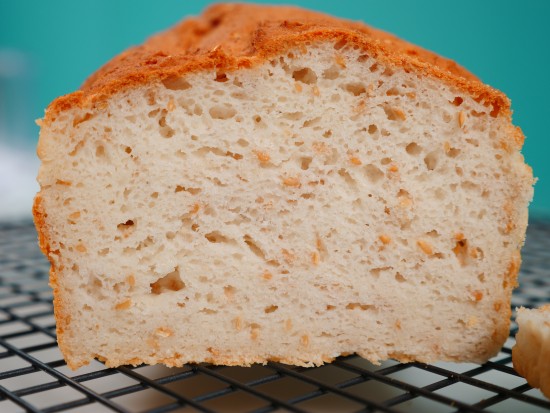 Gluten Free Cookie Recipes
The biggest challenge is gluten free cookies. Non-wheat flours tend to have a fine gritty after taste unless they are used in a recipe that has liquid, like cakes or bread. The liquid rehydrates and softens the flour. Think about boiled rice which is soft verses uncooked rice grains baked in the oven. Typically cookies do not have much liquid, they are made from fat, sugar, flour and sometimes egg. So the key to a good gf cookie is to use a flour that gives the least gritty mouthfeel (see table below) and use a recipe that uses the smallest amount of flour in proportion to the other ingredients as possible. Or no flour at all such as macarons or florentines.
This table shows the test results for various gluten-free options as flour replacers in a standard choc chip cookie recipe (minus the chocolate chips). Recipe used was 150g (5.29 ounces) margarine, 1/2 cup brown sugar, 1/2 cup caster sugar, 1 egg, 1 3/4 cups flour. I've used individual flours instead of using a commercial gf flour mix so that you can see the effect that the different flours have on the cookie. In particular I was wanting to answer the question of what is causing the gritty after-taste. Hopefully this will help in your cookie experiments.
Rice Flour
Good initial crunch but you are left with a bad gritty texture afterwards, even after drinking water you feel the need to use your tongue to get little bits from between your gums and cheeks. Definitely the worst offender in terms of grittiness.
Corn Flour
OK initial crunch, then almost melts in the mouth or disappears, there is no chewiness. You are left with a superfine powdery mouth-feel afterwards.
Tapioca Flour
Good crunch and initial texture, the best so far. But still leaves the super-fine powdery feeling in your mouth after you've swallowed.
Quinoa Flour
Weird smell, softer texture which could possibly be fixed by baking longer. Has the best texture for a cookie. There was no gritty mouthfeel. But it has a horrible smell and taste. This flour would be worth experimenting with for biscuits with cocoa powder in the recipe to mask the flavour.
Green Banana Flour
So dry, tastes like eating an unripe banana, felt the immediate need to drink water after just one bite and did not want to eat any more.
Chai Seeds
Chai seeds work well as a flour replacer in recipes with liquids – like corn fritters. They are high in fibre which is a bonus. But in a cookie recipe like this they are NOT good. It tasted like eating chai seeds dipped in butter or oil.
Almond Meal
I used 2x the amount of almond meal to the amount of flour that the recipe called for and these tasted the best out of all of them. Definitely has a nutty flavour but I would eat these.
I also ran experiments with the addition of xanthum gum and I do not recommend it for cookies, it makes them softer and you can definitely taste it.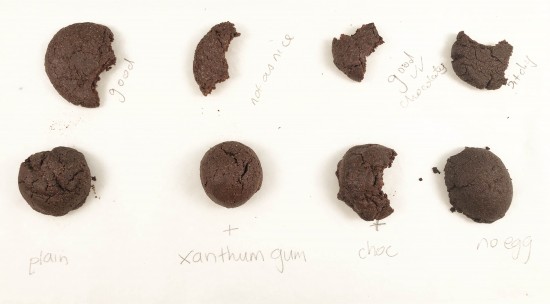 This recipe is for Lily who has recently been diagnosed as coeliac, when I asked her what food she was missing the most she said Oreos. So after many more experiments I have developed a gluten free "Oreo" recipe for her and anyone else who is missing them.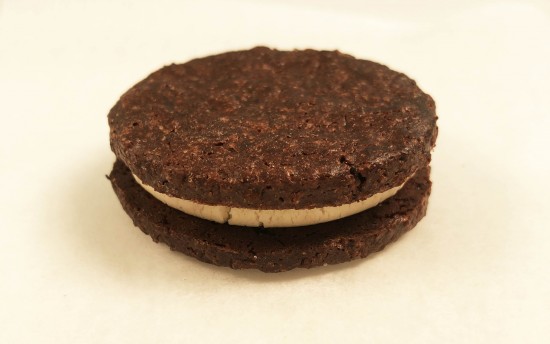 150g (5.29 ounces) margarine
1 cup caster sugar
1 egg
1 cup quinoa flour
pinch of salt
2/3 cup cocoa powder
160g (5.64 ounces) nestle dark chocolate melts finely chopped
1/4 teaspoon vanilla paste
Preheat the oven top 180C (356 degrees Fahrenheit). Mix all the ingredients together in a bowl until you have a thick paste. Place small spoonfuls onto nonstick baking paper. Place another sheet over the top and press with a book or chopping board to flatten to Oreo thickness. Remove the top sheet of baking paper and bake for 12 minutes. Allow to cool.
For the filling
80g (2.82 ounces) Icing Sugar
16g (0.56 ounces) Margarine
few drops Vanilla essence
Mix together to make a thick paste (do not add any liquid just keep mixing, pressing against the sides of the bowl until it comes together). Roll into balls and press between two cookies.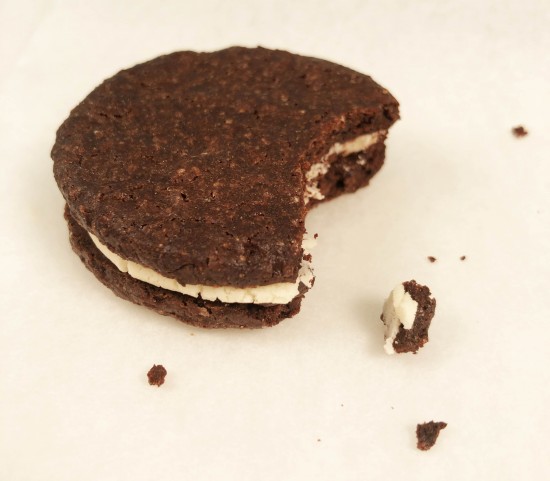 Gluten Free Cakes
As with cookies choosing recipes with a low flour ratio when compared to rest of ingredients will work best for gluten free cakes. These recipes work really well with gluten free flour:
Lemon and blueberry cake recipe
Or if it is a special occasion you could choose a recipe that has no flour at all like this one
Gluten Free Desserts
There are so many dessert recipes on this site that are gluten free, see this page for a list. Alternatively if you are longing for a dessert that is not gluten free experiment using the tips above to replace the flour in the recipe.
My Cookbook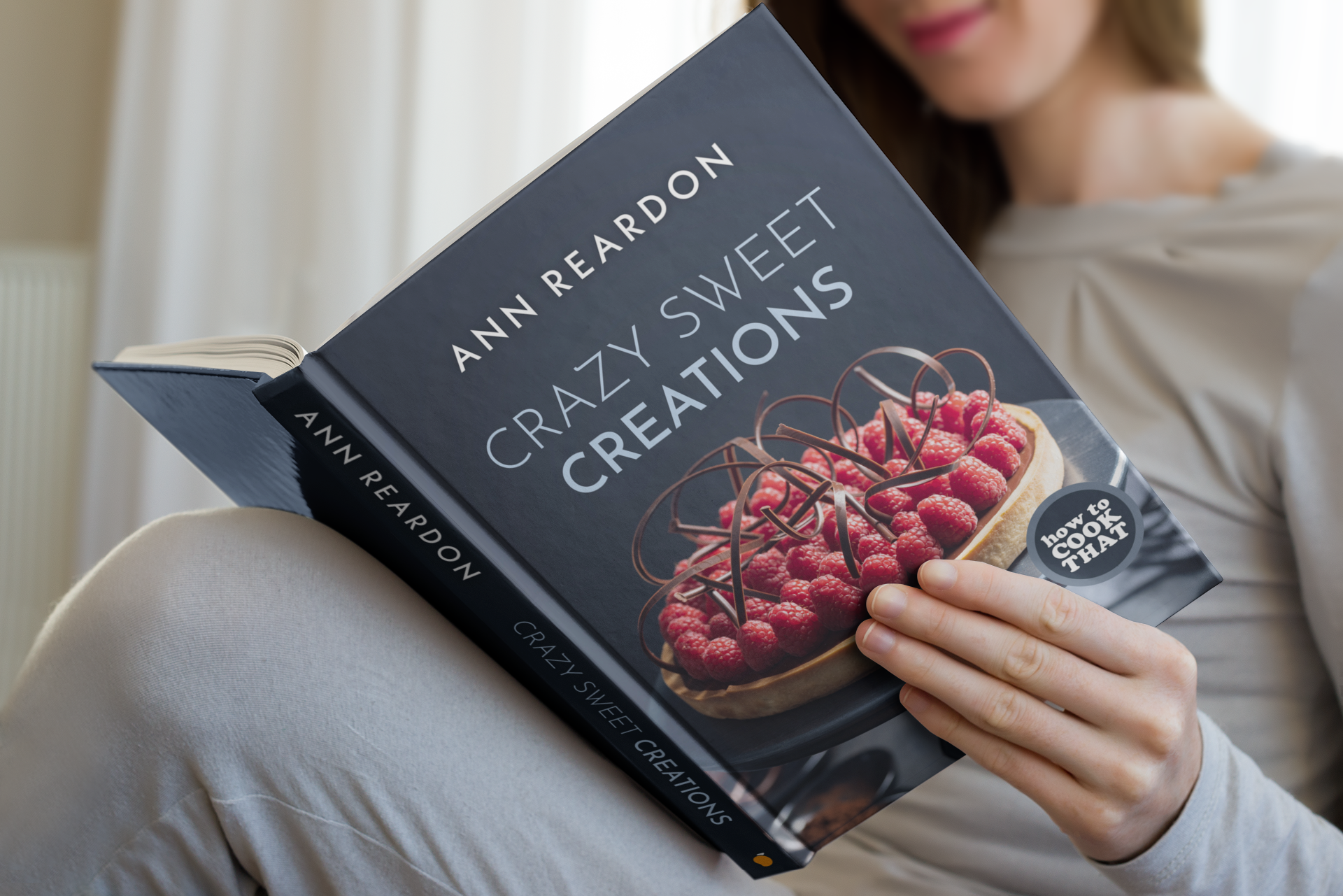 Stores that sell my book listed by country: http://bit.ly/ARcookbook All recipe quantities in the book are in grams, ounces and cups.