Pink Barbie Car Cake
When I started making doll cakes they were simply a doll stuck in the centre of a cake, piped with swirls of buttercream (my first buttercream doll cake), then they evolved to using fondant (my first fondant doll cake). Several years ago I looked at the actual characters and thought the cakes would look heaps better if you moved the doll to the front of the cake so the dress flows out behind them (cinderlla cake, belle cake, Elsa cake), a style that caught on with cake decorators everywhere. In a quest for something new I decided to make a barbie doll car cake. This cake is a bit more complicated to make than the traditional buttercream ones but worth the effort if you're after something stands out.
To make this barbie car cake you will need:
Barbie Cake Template
Template for cutting the cake and fondant details
My Moist Lemon and Blueberry Cake Recipe
780g (27.51 ounces) margarine
630g (22.22 ounces) icing sugar
18 eggs
780g (27.51 ounces) almond meal
1 teaspoon vanilla essence
rind of 3 lemons
6 tsp baking powder
270g (9.52 ounces) flour
1 1/2 cup frozen blueberries
Preheat the oven to 180C (356 degrees Fahrenheit). Place the margarine, icing sugar, eggs, almond meal, vanilla essence and lemon rind into a bowl. Whip until smooth and really well combined. Add the flour and baking powder and fold until just combined. Spread evenly into 3 baking trays lined with non-stick baking paper and sprinkle with frozen blueberries. My trays are 15″ x 10″. Bake for approximately 23 minutes.
Lemon Buttercream
360g (12.7 ounces) or 1 1/2 cups butter or margarine
1kg (2.2 pounds) or 7 1/2 cups icing sugar
2 tablespoons of lemon juice
Mix together the icing sugar and margarine until smooth and fluffy, add the lemon juice and mix until just combined.
Fondant
1kg (2.2 pounds) pink fondant for the car
700g (24.69 ounces) black fondant for the tyres and inside of the car
50g (1.76 ounces) pale pink fondant for the dashboard
20g (0.71 ounces) white fondant for the lights
Other
isomalt for the windscreen
500g (17.64 ounces) compound white chocolate for the sides of the car and the wheels
5 x 1cm (0.39 inches) blocks to hold the cake board off the base and one slightly bigger one to hold the back of the car up
Base board to put the cake on
Thick board for under the cake (size and shape of this is on the template see top of page)
Silver luster dust for the tyres
black gel food colouring to paint the lights
edible pink glitter (optional)
A Barbie Doll (preferably new, wash and wrap legs in plastic wrap before adding to the cake).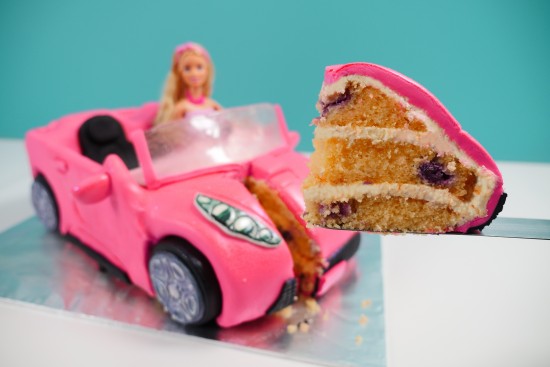 Copyright © 2018 Reardon Media Pty Ltd. All rights reserved. How To Cook That
My Cookbook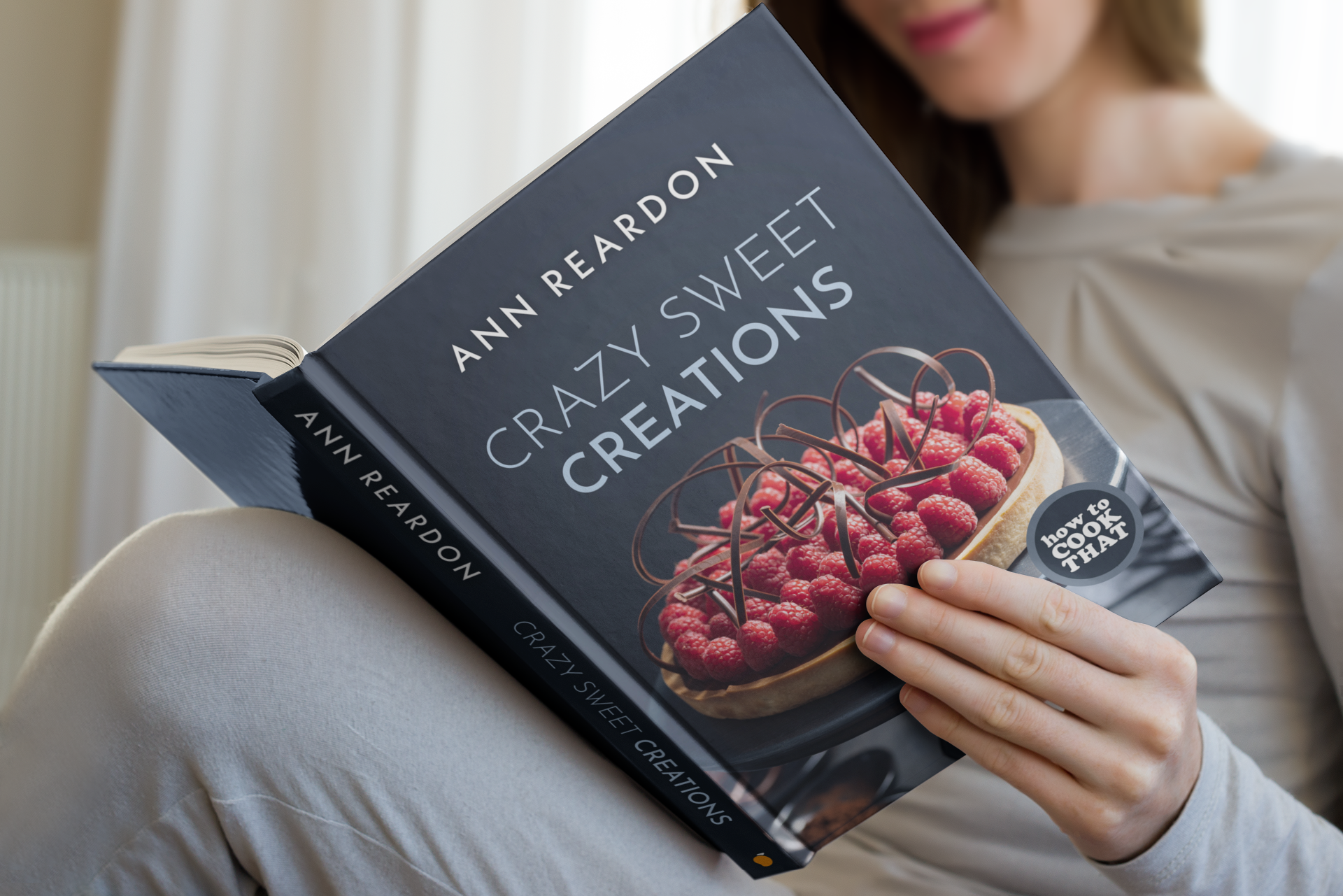 Stores that sell my book listed by country: http://bit.ly/ARcookbook All recipe quantities in the book are in grams, ounces and cups.