Hello Kitty Slice and Bake Cookies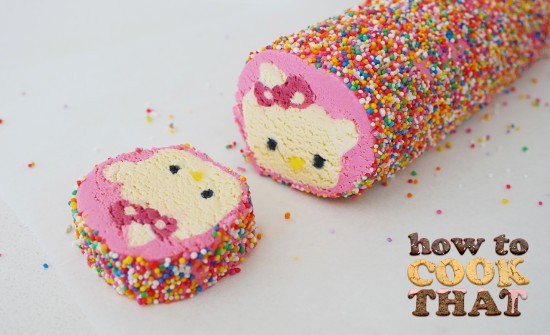 I love all things cute! For these cookies Hello Kitty is all the way through the cookie dough so you can simply slice and bake. It took a while to figure out how I was going to achieve that, but now all the hard work's done, you can just follow the instructions in the video and have fun.
To make hello kitty cookies you will need:
340g (11.99 ounces) unsalted butter
310g (10.93 ounces) icing sugar
2 tsp vanilla
pinch salt
6 egg yolks
600g (21.16 ounces) flour
20g (0.71 ounces) cornflour
Gel food coloring (pink, black, yellow)
Sprinkles (I used 100's and 1000's)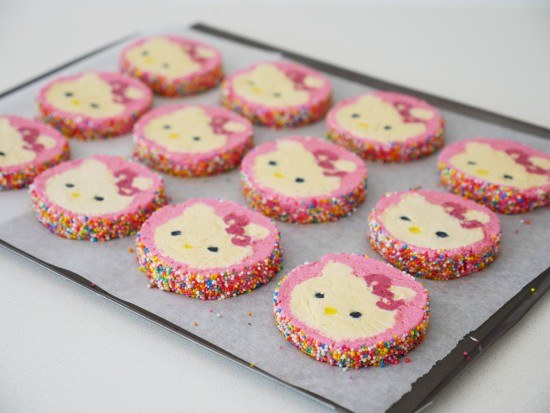 Whisk the butter until it is pale. Add in the icing sugar and stir until they are well combined. Mix in the egg yolks, vanilla and salt.
Then add in the flour.
Split the cookie dough into five bowls and colour as below
yellow = 3 tablespoons of cookie dough
black = 5 tablespoons cookies dough
dark pink = 1/2 cup cookie dough
pink = 1 cup cookie dough
remaining dough leave plain
Place the mixture into a plastic bag with the corner cut off and squeeze it into a fondant extruder. Use it to make a long snake of yellow cookie and two snakes of black. Place that in the freezer.
Pipe a thicker snake of deep pink for the middle of the bow.
Watch the video for the rest of the assembly instructions.
Slice and bake them in the oven at 180C (356 degrees Fahrenheit) keeping an eye on them because we don't want them to go too brown.
Once they are done take them out of the oven and leave them to cool.
Then using some melted chocolate or black icing, pipe on the whiskers onto each cookie.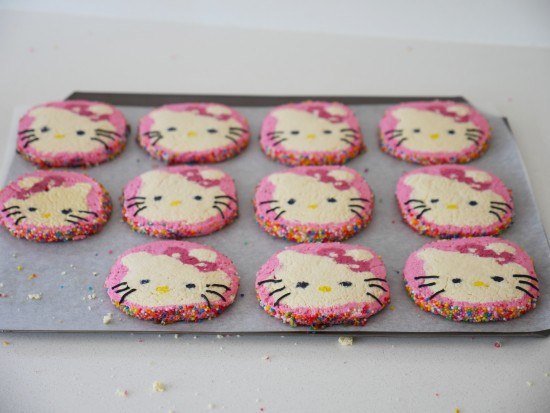 Copyright © 2016 Reardon Media Pty Ltd. All rights reserved. How To Cook That
My Cookbook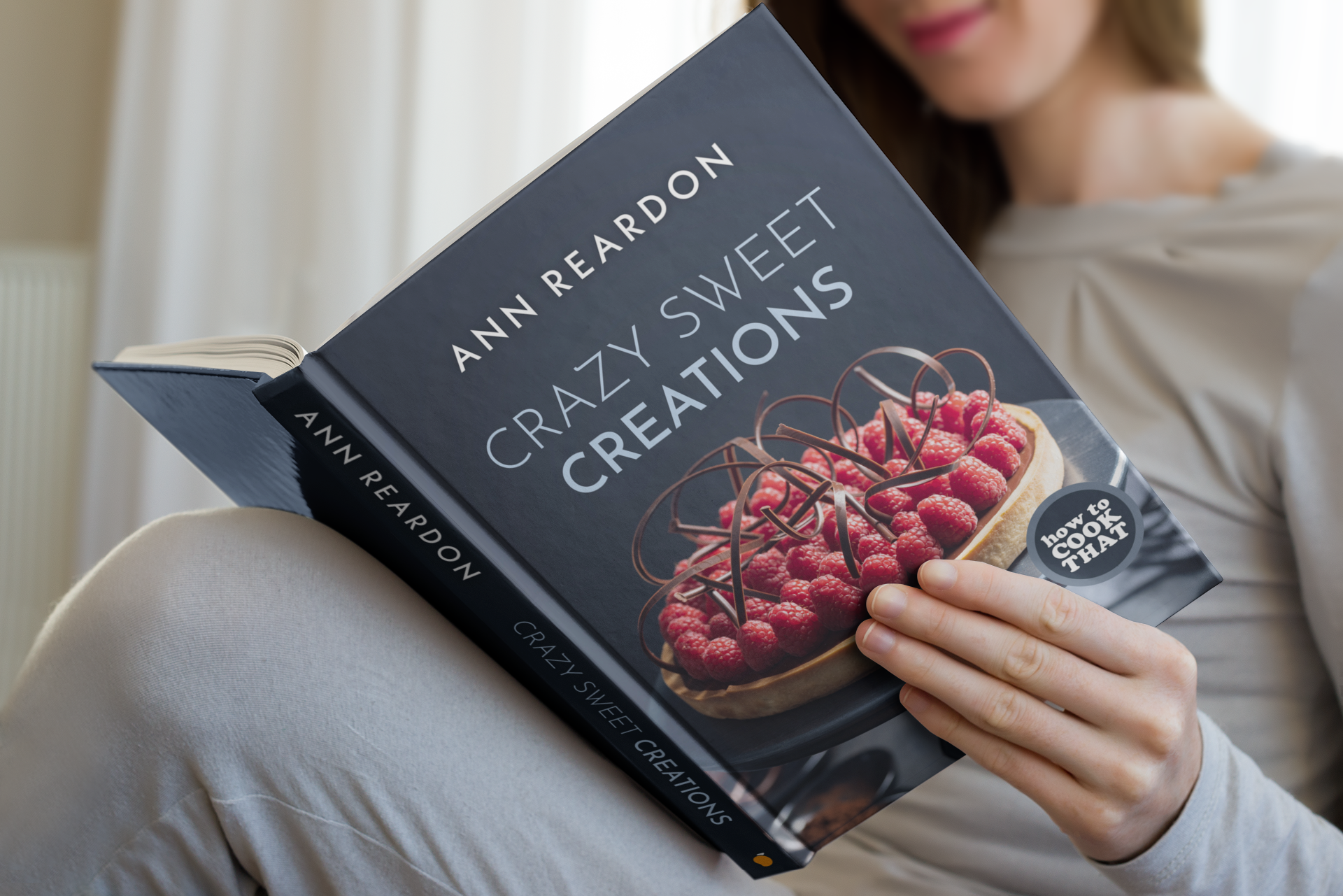 Stores that sell my book listed by country: http://bit.ly/ARcookbook All recipe quantities in the book are in grams, ounces and cups.