How to Make Candy at Home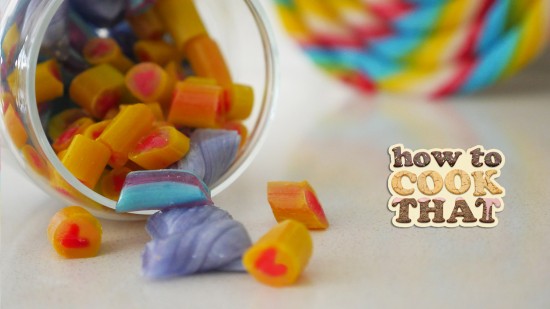 Make your own lollipops at home, it's so much fun and easy to make lots. A word of warning though the candy is very hot so perhaps not a recipe for younger ones.
I have an exciting week coming up, my channel is being featured at an event for youtube. I can't tell you much now, it's all top secret, but I'll share more with you next Friday.
To make your own candy you will need:
600g (21.16 ounces) or 2 and 3/4 cups of sugar
200mL (6.76 fluid ounces) or 3/4 cup plus 2 tsp water
100g (3.53 ounces) or 1/4 cup plus 2 tsp of glucose syrup or corn syrup
1/16th tsp cream of tartar
A good candy thermometer.
flavours / colours of your choice
The lemon Fizzers need 37g (1.31 ounces) or 2 Tbsp sherbet, yellow colour and lemon flavouring
Basic Candy Instructions
Put the sugar, water and glucose syrup into a pan. Place it over high heat. If you've got any sugar on the sides wash it down using a wet pastry brush.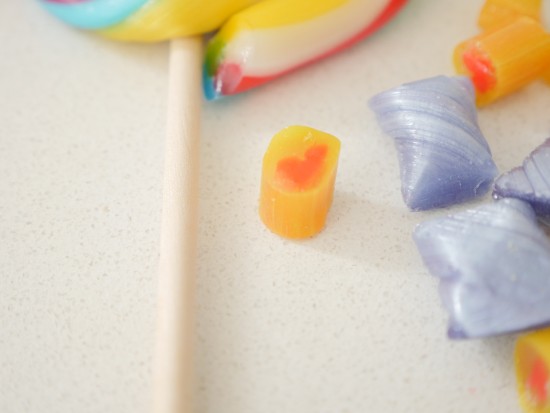 Turn your oven on to 100C (212 degrees Fahrenheit) and place a tray lined with non-stick baking paper in to warm up.
Let your sugar mixture boil until it reaches 150C (302 degrees Fahrenheit). Turn off the heat and stir through the cream of tar tar.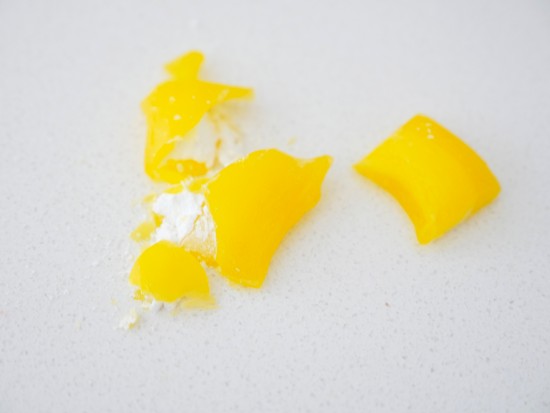 Sherbet filled candy
Follow the candy directions above and add yellow food colouring.
Pour it into a warm tray lined with baking paper.
Protect your hands using cotton gloves covered in silicone gloves.
Fold in the edges of the candy towards the centre lift it up and begin to pull it out then fold it back in. The more you pull it the more shiny and opaque it becomes, if you want it transparent then don't pull it much at all. Place it back in the tray and flatten it out, then put it in the oven to warm up again.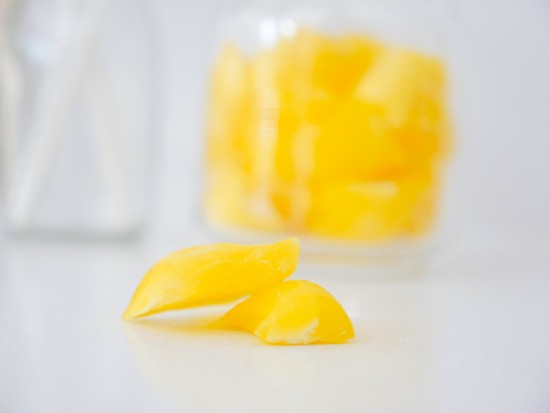 Stretch it into a rectangle. Place a generous amount of sherbet down the centre and then bring the sides up and around to cover it. Push down each of the ends to seal in the sherbet and squeeze to make a cylinder shape.
Place it back in the oven for about 30 seconds then stretch it to make a long snake. Working quickly before it hardens make firm indents along the candy.
Other candies follow the same basic directions, see the video for directions on how to make the spirals, hearts, lollipops and more.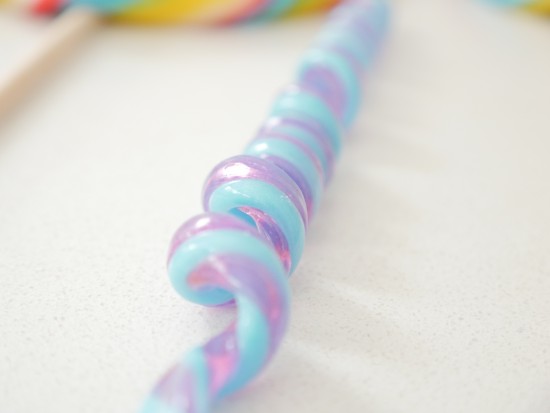 Copyright © 2016 Reardon Media Pty Ltd. All rights reserved. How To Cook That
My Cookbook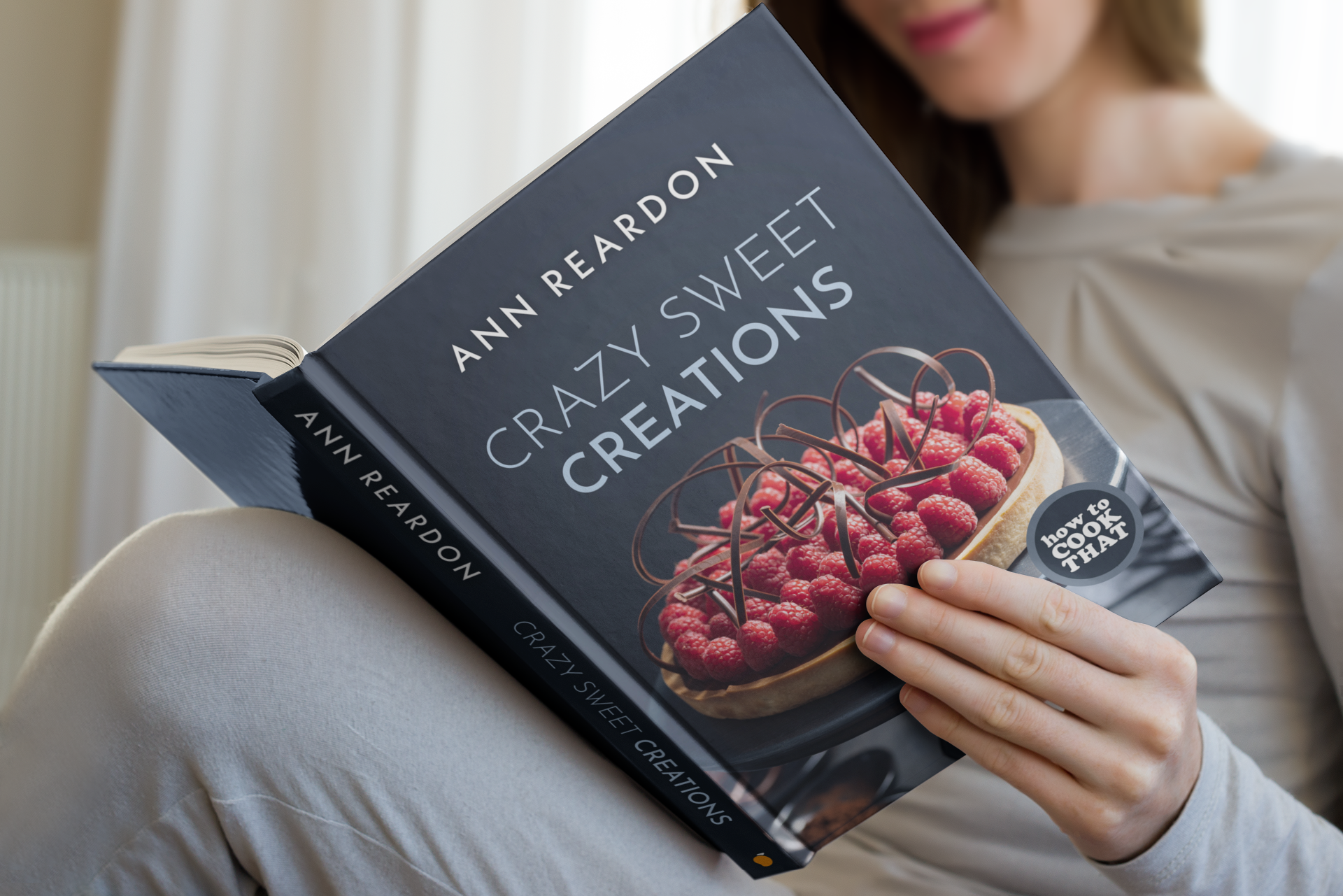 Stores that sell my book listed by country: http://bit.ly/ARcookbook All recipe quantities in the book are in grams, ounces and cups.