Lego Party Games & More
LEGO Party Games
The 9 year old boys had such a blast at the party that I thought I'd post the games, we could have played each of them for so much longer.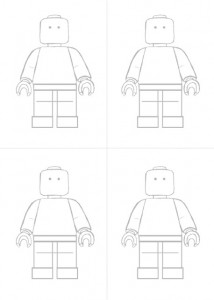 Design your own LEGO® man: I had this activity for kids who were early and while waiting for some who were late.  See below to get a full size version.  I just put them on the floor with a tub of pencils.
Pass the brick: a small LEGO set wrapped up to look like a LEGO brick (just use bright paper and draw the circles on top).  Pass it around, when the music stops if you're holding it you are out.  Last one in wins.  This was much better than pass the parcel for this age. As each kid gets out give them a lolly or prize.
LEGO Bingo: Bingo using single lego bricks to cover items.  I made my own bingo boards.  See below to download 24 different bingo boards, design your own lego man page and lego certificate.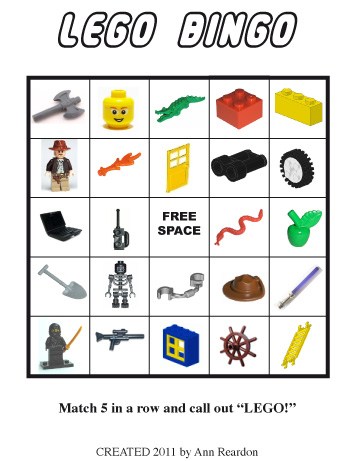 DESIGN YOUR OWN LEGOMAN COLOURING PAGE, 24 BINGO BOARDS & MASTER BUILDERS CERTIFICATE
LEGO chocolate game: just like the ordinary chocolate game using a lego dice.  For the uninitiated – get 3 dress up items, a lego dice, a fork for each child, a knife and a block of chocolate on a plate.  For dress ups we used a pair of fake 'LEGO man' glasses, a 'LEGO' fire-mans helmet and 'LEGO' Indiana Jones satchel bag.  Each person takes a turn rolling the dice.  When they roll the multi-coloured side it is their turn – they put on all the dress ups and using the knife and fork they quickly cut and eat one piece of chocolate at a time until someone else rolls a multi.  This continues at a frantic pace until the block is gone.  (Note if you have a kids with allergies or who do not like chocolate – a rare breed – they can still play.  On their turn they can feed it to whomever they choose – and get a replacement lolly or sticker for each square they give away).
Treasure Hunt: Hide gold coins around the garden and get the kids to search for them.  As they find them they run back to you and put them in the 'LEGO vending machine'.  The machine is just a decorated shoe box with a coin slot. If you put a glass jar inside it makes a nice noise when the coin drops in. Inside the back of the box you can hide your prizes, as the kids put a coin in the slot send down some stickers, a small lolly or a lolly pop.  They can only bring one coin at a time, this helps control it so that one kid does not get all the lollies, which is what usually happens in treasure hunts.
Tallest Tower: We sorted our LEGO into colours and set it out on the bench in bright trays.  (I kept all the specialty pieces and mini figures away upstairs). For this game put a timer on and explain to the kids whoever has the tallest tower when the timer goes off wins.  Give a certificate for the most spectacular crash, creative tower, tallest tower…
Strongest Bridge: The kids loved this game and wanted to rebuild but we were running out of time so had to move on.  Set up something for your bridges to go over.  I used a sawhorse at maximum width.  Give the kids a set amount of time to build the strongest bridge.  Then line up and test them.  I bent some thick wire into a horseshoe shape with hooks at both ends.  Placed this over the bridge and added weight 250g (8.82 ounces) at a time.  You can you ziplock bags filled with rice, soft wrist weights or anything which will not damage your floor when in falls.  Amazingly the strongest one held 5kg (11.02 pounds) so make sure you have enough weight on hand.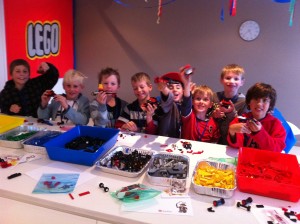 Creative Cars: Everyone was given a bag with some basic car parts, there was a container of wheels on the table and they could use any of the bricks from the middle.  The cheapest way to get wheels, windscreens and steering wheels was through bricklink.com where hundreds of suppliers sell LEGO by the brick.  Check the postage on overseas ones first to make sure they are reasonable.
Car Race: After some food we then went outside and raced the cars on the driveway.  We raced three at a time and then did a final with the winners. There was an award for the fastest and the one that went the furtherest.
Pinyata: We finished off the party with a pinyata.
LEGO Party Prizes:
For prizes, LEGO itself was too expensive so I bought a DK star wars lego sticker book

and cut up the stickers from the back of the book and put bundles of them in little packets with a lolly. You can also get a LEGO City Sticker Book
depending what your LEGO fan likes the most.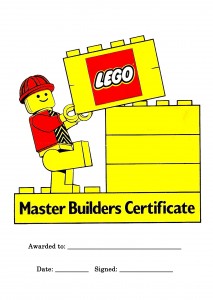 For each building game we had several winners.  I used an old Myers LEGO master builders certificate, I erased the writing on it in photoshop, cleaned it up and then added my own text by hand such as 'most impressive crash,' tallest tower', 'most colourful bridge', 'fastest car', 'architectural design award'…  each winner received a certificate and a bag with stickers and a lolly.  See link further up to download bundle with certificate.
LEGO Party Food: 
We had normal party food plus a few themed items such as lego man biscuits, a ninjago cake and LEGO head cheese and crackers.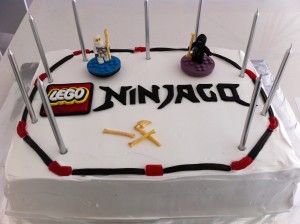 For more ideas visit best of the web LEGO parties
My Cookbook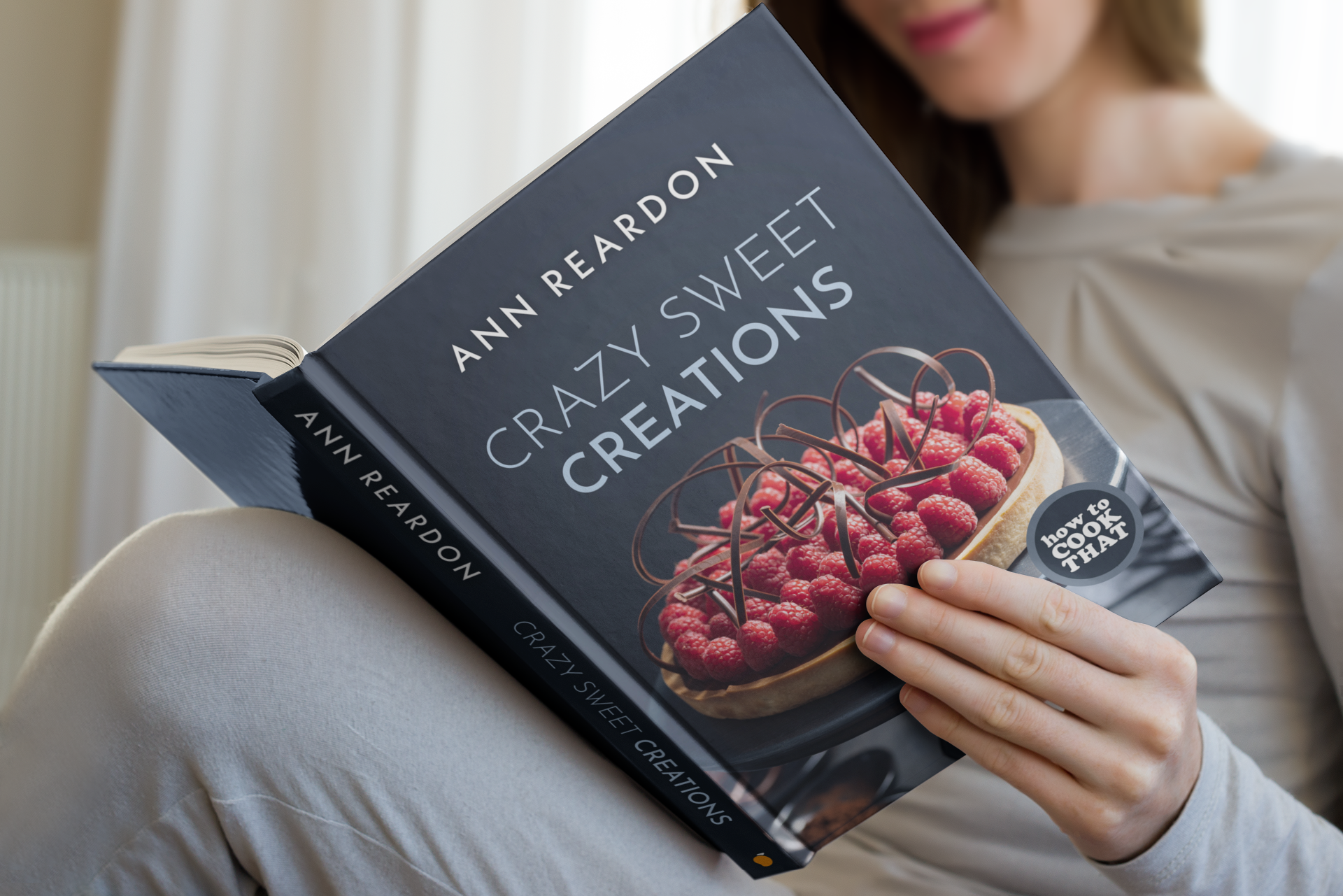 Stores that sell my book listed by country: http://bit.ly/ARcookbook All recipe quantities in the book are in grams, ounces and cups.