Melting Moments Cookie Recipe with Vanilla Buttercream – MasterChef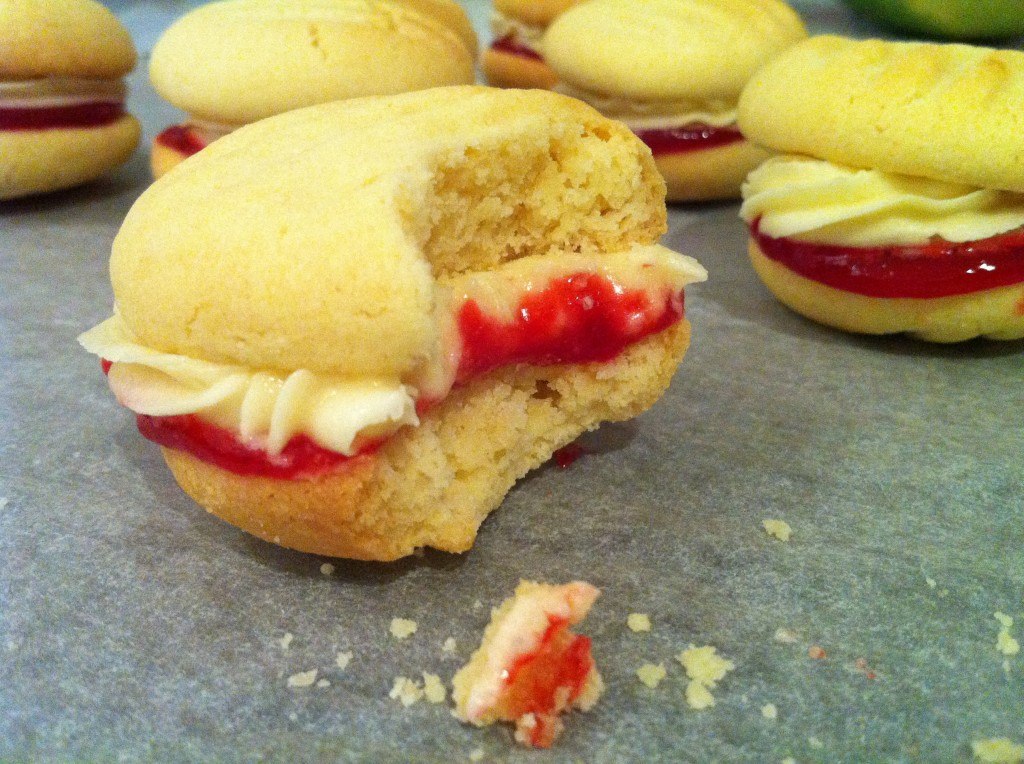 I took these melting moments to playgroup this week and the mums loved them.  So here is the recipe for you.  The biscuit recipe is the one used by Julia Taylor in MasterChef – an Australian TV show.  Buttercream and Jam are my own versions.
Melting Moment Biscuit Recipe
180g (6.35 ounces) or 3/4 cup plus 1 tbsp butter
1 teaspoon vanilla
60g (2.12 ounces) or 1/2 cup icing sugar
60g (2.12 ounces) or 1/2 cup cornflour
2 teaspoons of baking powder
180g (6.35 ounces) or 1 cup plus 2 tbsp plain flour
Beat the butter and vanilla until it is pale and creamy.
Sift in the remaining ingredients and fold until smooth and well combined.
Take tablespoons of mixture, roll into balls and place onto a tray.
Using a fork dipped in icing sugar slightly squash each biscuit.
Bake at 180°C (356°F) for 12 minutes or until golden brown. (Makes 20 halves or 10 complete biscuits).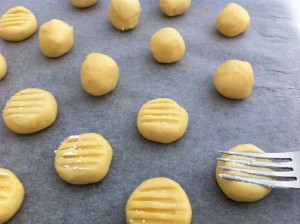 Buttercream Recipe
The mums especially liked the buttercream. For this cookie I used my Very Vanilla Butter Cream Recipe. Pipe butter cream onto one half of the cooled biscuits.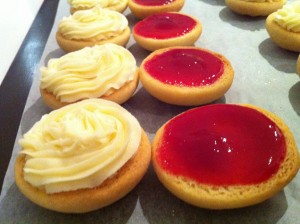 Fresh Raspberry Jam Recipe
1 cup or 140g (4.94 ounces) frozen raspberries
2 tablespoons of sugar
Juice of 1/2 a lemon (or 1.5 Tbsp)
This jam has much less sugar than normal jam – because I like the raspberry to have a real tartness to offset the sweetness of the biscuit and buttercream.  If you like your jam sweeter just double or triple the sugar.
Heat all the ingredients until the sugar is dissolved and the raspberries have fallen apart.
Push through a sieve so that you do not have any seeds.
Put the strained juice back in the saucepan and reheat until quite thick. Allow to cool.
4.5352
2013
Copyright © 2016 Reardon Media Pty Ltd. All rights reserved. How To Cook That
My Cookbook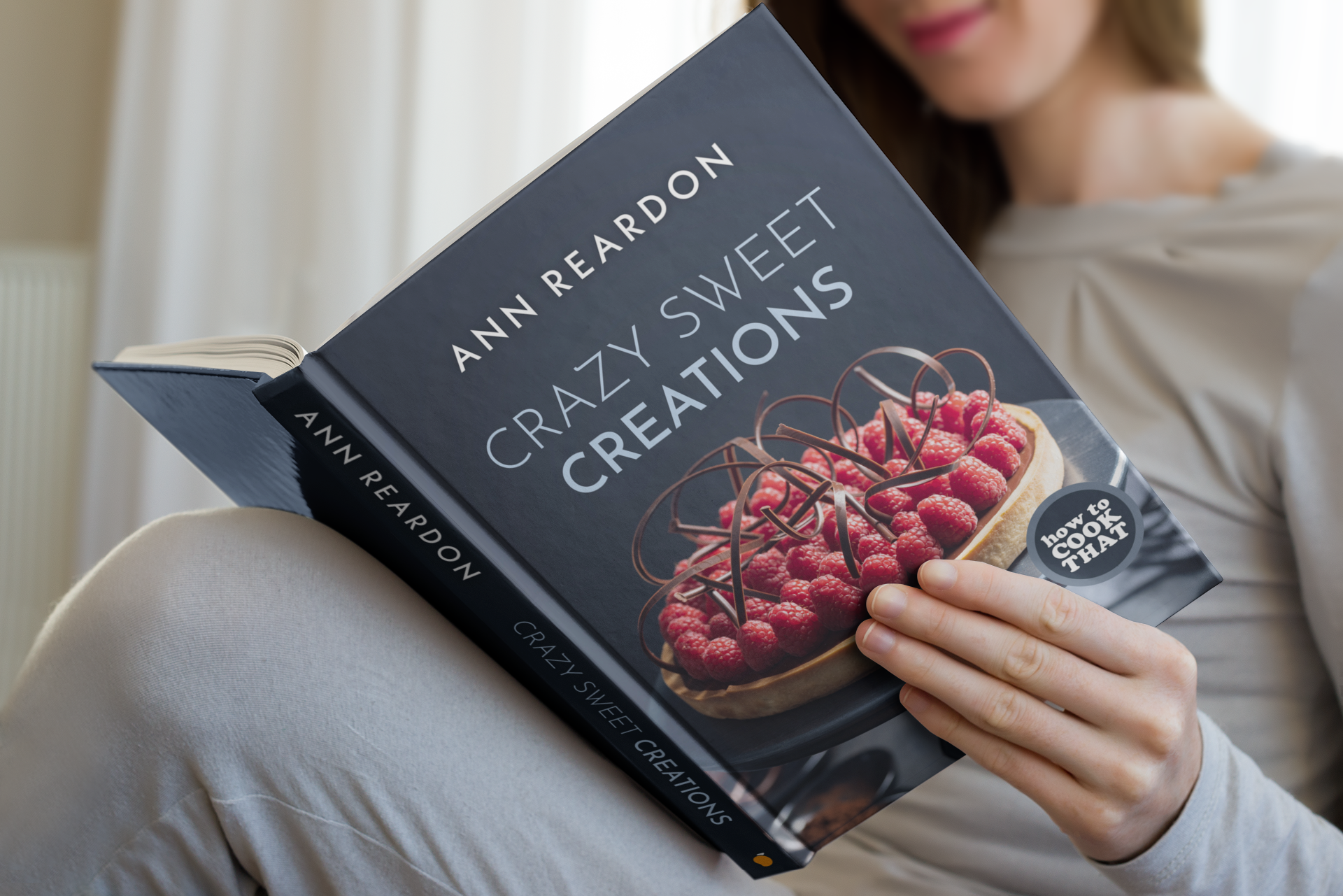 Stores that sell my book listed by country: http://bit.ly/ARcookbook All recipe quantities in the book are in grams, ounces and cups.