Miniature Croquembouche
Tiny is just so magical and cute. I love it. In the comments some people said they like watching these sorts of videos with just music and no talking. So mid-week I'll upload the extended version which is just all the pretty footage with no talking and you can let me know which one you prefer.
The house opposite us is up for sale, which reminded me of this time last year, we were doing home opens and making preparations for moving. That craziness was followed by building the new kitchen and settling the kids into new schools. I can't believe that we have nearly been in Melbourne for one year now! I am definitely looking forward to a far more relaxed Christmas this year.
Croquembouche Recipe
The recipe below makes enough profiteroles to make a big croquembouche that is 27cm (10.63 inches) tall and 10cm (3.94 inches) in diameter at the base.

Choux Pastry Recipe
250mL (8.45 fluid ounces) or 1 cup water
75g (2.65 ounces) or 1/3 cup Butter
160g (5.64 ounces) or 1 cup plain all purpose Flour
4 Eggs
Preheat the oven to 220C (428 degrees Fahrenheit)
Place the water and butter into a saucepan and heat until the butter is melted. Add the flour all at once and stir until it thickens and leaves the sides of the pan, continue to stir and heat for another minute until it forms a really stiff ball.
Remove it from the heat and add in the eggs one at a time mixing really well after each addition.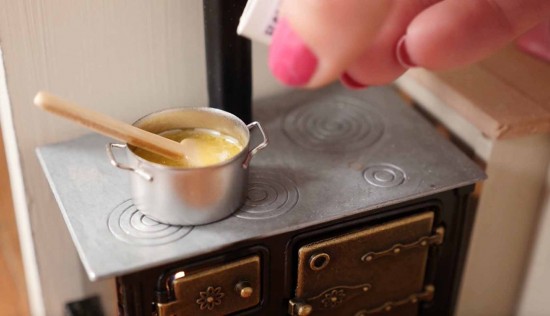 Place into a piping bag and pipe dollops onto a lined baking tray.
Bake for 20 minutes at 220ºC or until golden.
Pastry Cream Recipe
500mL (16.91 fluid ounces) or 2 cups milk
60g (2.12 ounces) or 4 egg yolks
164g (5.78 ounces) or 3/4 cup sugar
30g (1.06 ounces) or 3 Tbsp flour
Whisk together the egg yolks and sugar until pale, whisk in the flour. Heat the milk until it just begins to boil. Remove from the heat and add a little hot milk at a time to the yolk mixture, whisking as you do. Return to the pan and stir until well thickened. Allow to cool then pipe pastry cream into the centre of each profiterole. If you thought filling a piping bag was tricky, you should try doing it at 1/12th scale.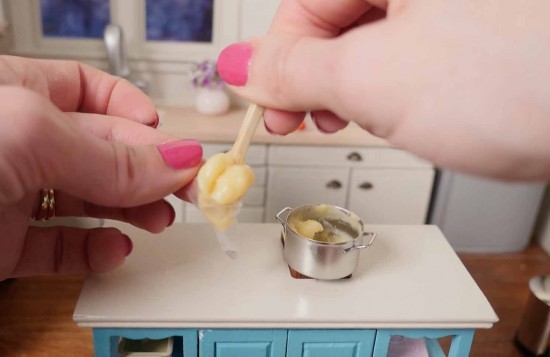 Crispy Caramel
150mL (5.07 fluid ounces) or 1/2 cup water
450g (15.87 ounces) or 2 cups sugar
21g (0.74 ounces) or 1 Tbsp liquid glucose or light corn syrup
Heat over high heat, stirring until the sugar dissolves. Wash down the sides of the pan with a wet pastry brush. Leave unstirred until it just starts to go golden. Remove from the heat.
Assembly
If making a mini one you can then just use the hot sugar to join it together. If making a larger one you will need to give it support while building it due tot he weight of the profiteroles. See this previous croquembouche post for help with building.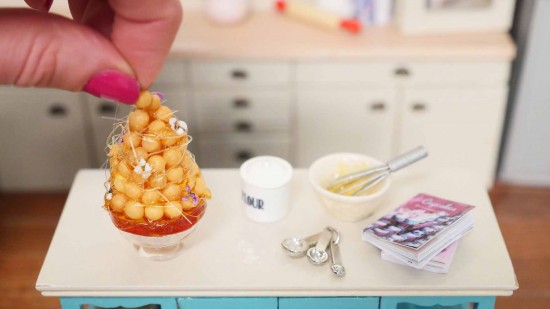 Copyright © 2017 Reardon Media Pty Ltd. All rights reserved. How To Cook That
My Cookbook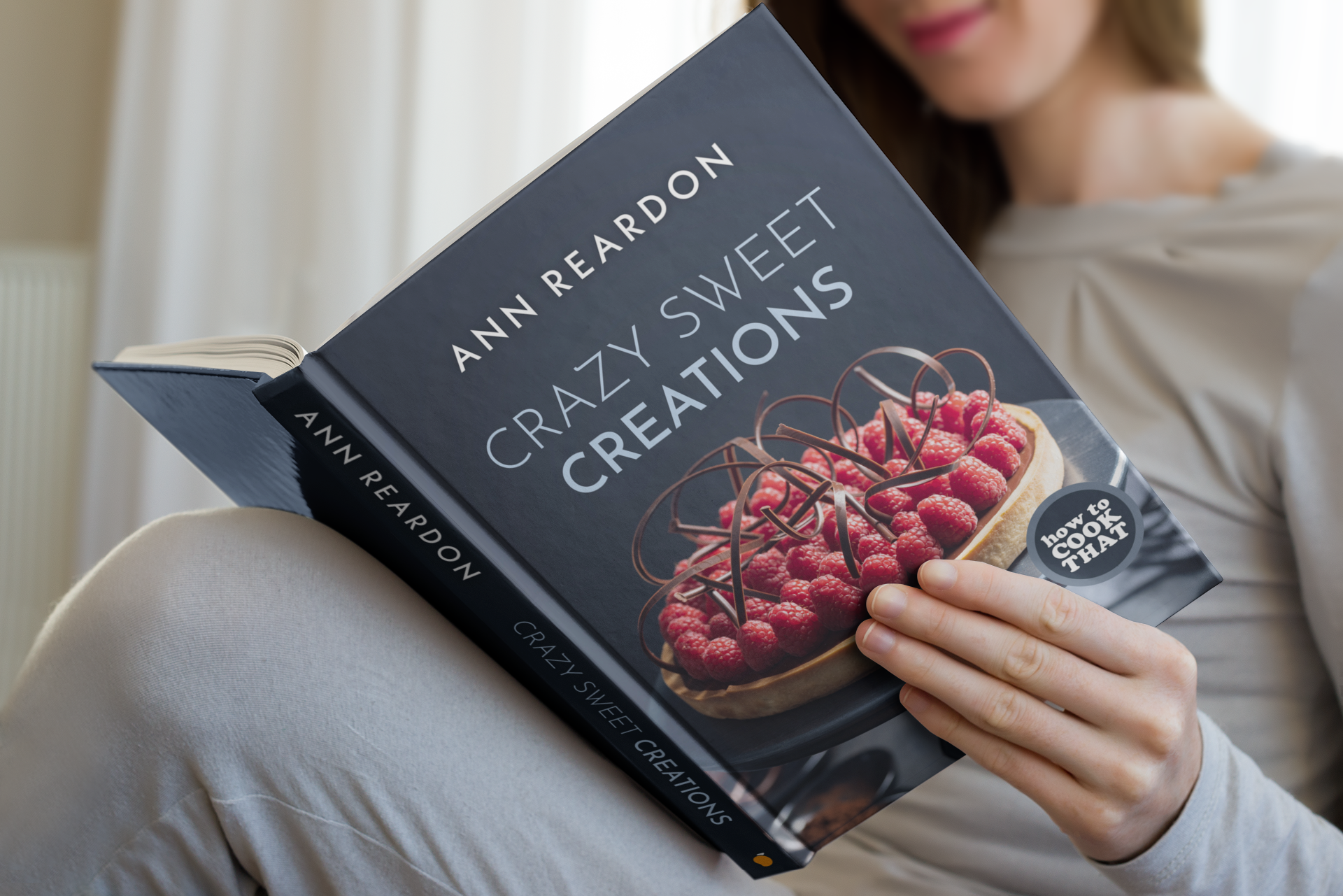 Stores that sell my book listed by country: http://bit.ly/ARcookbook All recipe quantities in the book are in grams, ounces and cups.