Miniature Gingerbread House Recipe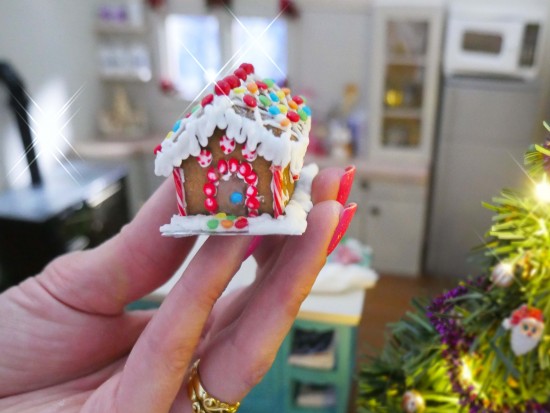 Merry Christmas everyone, praying for a blessed Christmas and amazing new year for you in 2018. My youngest had to bring something special to school for a Christmas picnic which, due to school rules, was 'not to be shared with others'. I sent him along with a picnic packed with his favourite things, a cucumber sandwich, strawberries, a drink and this miniature gingerbread house.
If you'd like to make your own miniature gingerbread house you'll need
gingerbread dough (I used some left over from making this gingerbread house recipe)
Mini template mini gingerbread house template ann reardon
Miniature kitchen 1/12 scale (optional)
miniature lollies- I made mine out of fondant
Royal icing made from 1 egg white and 3/4 cup of icing sugar whipped. If you'd rather not use raw egg white see my alternative royal icing recipe
tweezers
a miniature kitchen (optional but lots of fun)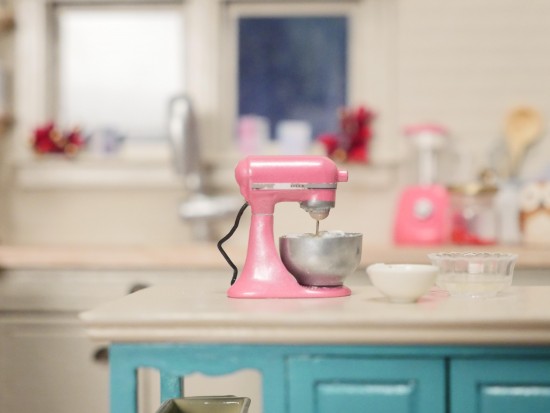 And finally to make a miniature gingerbread house look good you'll need lots of patience. With all miniatures a little mistake looks big.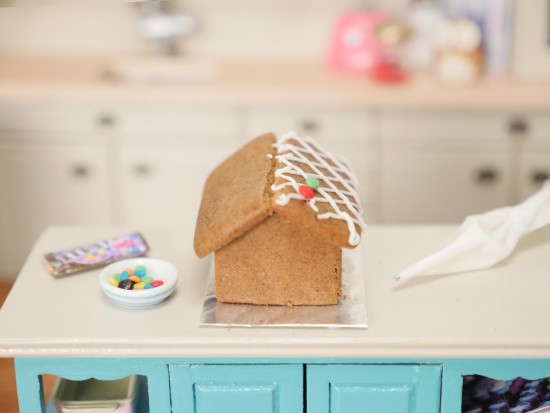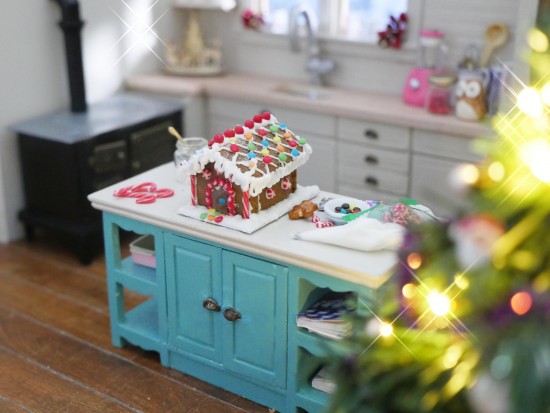 Merry Christmas, don't get lost in the tinsel and wrapping take a moment to remember what we're celebrating…

Copyright © 2017 Reardon Media Pty Ltd. All rights reserved. How To Cook That
BIG ANNOUNCEMENT
I have been busy over the last year planning, writing and overseeing the photography and layout for my first ever cookbook! There are heaps of my favourite dessert recipes in there with a chapter on pastries, ice-cream, yummy cakes, artistic desserts and of course chocolate desserts. Each chapter has its own intro explaining the food science that you'll need to know for success every time. Booksellers where you can purchase your very own copy: http://bit.ly/ARcookbook
All recipe quantities in the book are in grams, ounces and cups.