My Baby's 1st Birthday Cake – the Fondant Decorations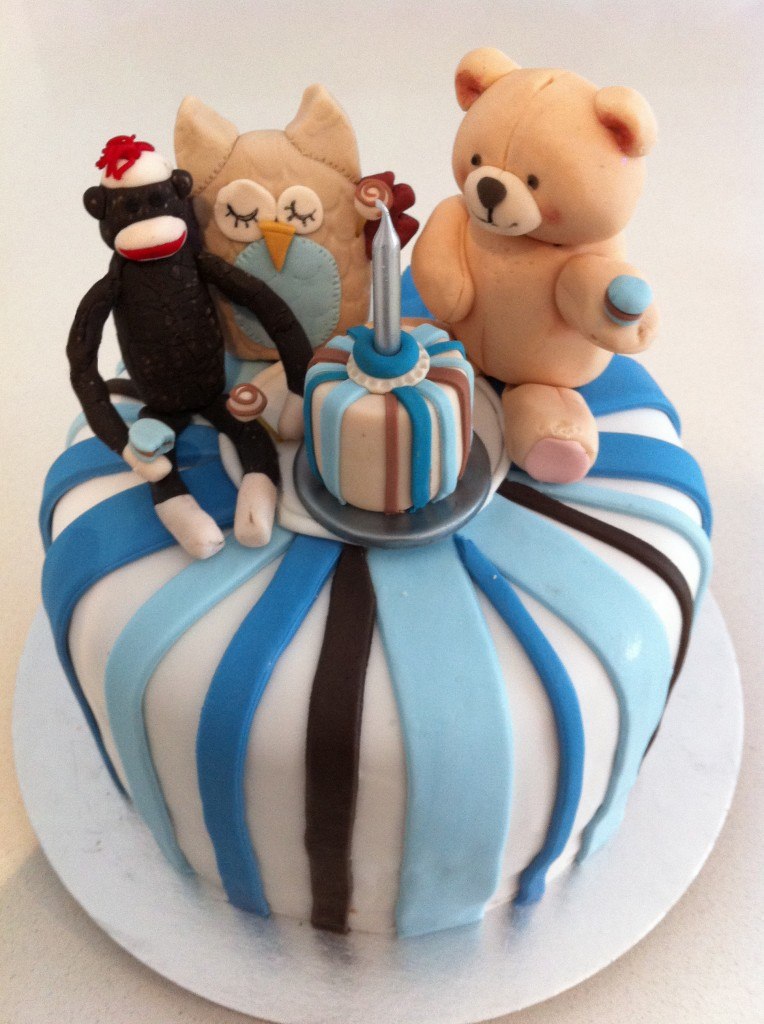 The fondant decorations on this cake were based on some of my little ones favourite toys – I wanted something that he would recognise.  He gave the biggest smile when he saw the cake – priceless.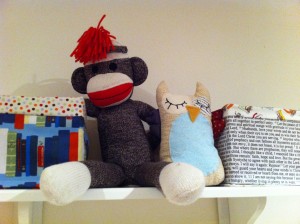 Fondant Teddy Bear, Owl and Sock Monkey
Video Instructions for Fondant Teddy Bear
Video Instructions for Sock Monkey
Video Instructions for Fondant Owl
Here is the link to the book that I got the texture mats from.
To decorate the cake take it out of the freezer the night before needed (the mousse cake recipe is here) place the container of the mousse cake into some warm water to loosen it, turn out onto a cake board and then place back into the freezer to firm up.
Roll out some white fondant and place over the cake, smooth using a cake smoother. Colour blue and brown fondant and roll out on baking paper. Cut into uneven strips using a pizza cutter and ruler (just hover the ruler over the fondant – if you put it flat it tends to stick). Place strips over the cake intersecting in the centre. Once all the strips are places use a circle cookie cutter and trim away the centre circle of all the strips. Then use the cookie cutter to make a circle of desired color and place in the middle.
Place in the in fridge to defrost.
On the morning of the party poke the spaghetti from the decorations into the cake and serve. Note because the mousse cake is so moist the fondant may 'ooze' a little if the cake is out of the fridge (white sticky liquid from under the fondant makes a little pool on the cake board). Don't panic just wipe the cake board with a tissue. This cake was out of the fridge for 2 hours before we ate it and it oozed only about a few teaspoons in one spot at the back.
Check out the rest of the party food here and see what was inside the cake in this post.
My Cookbook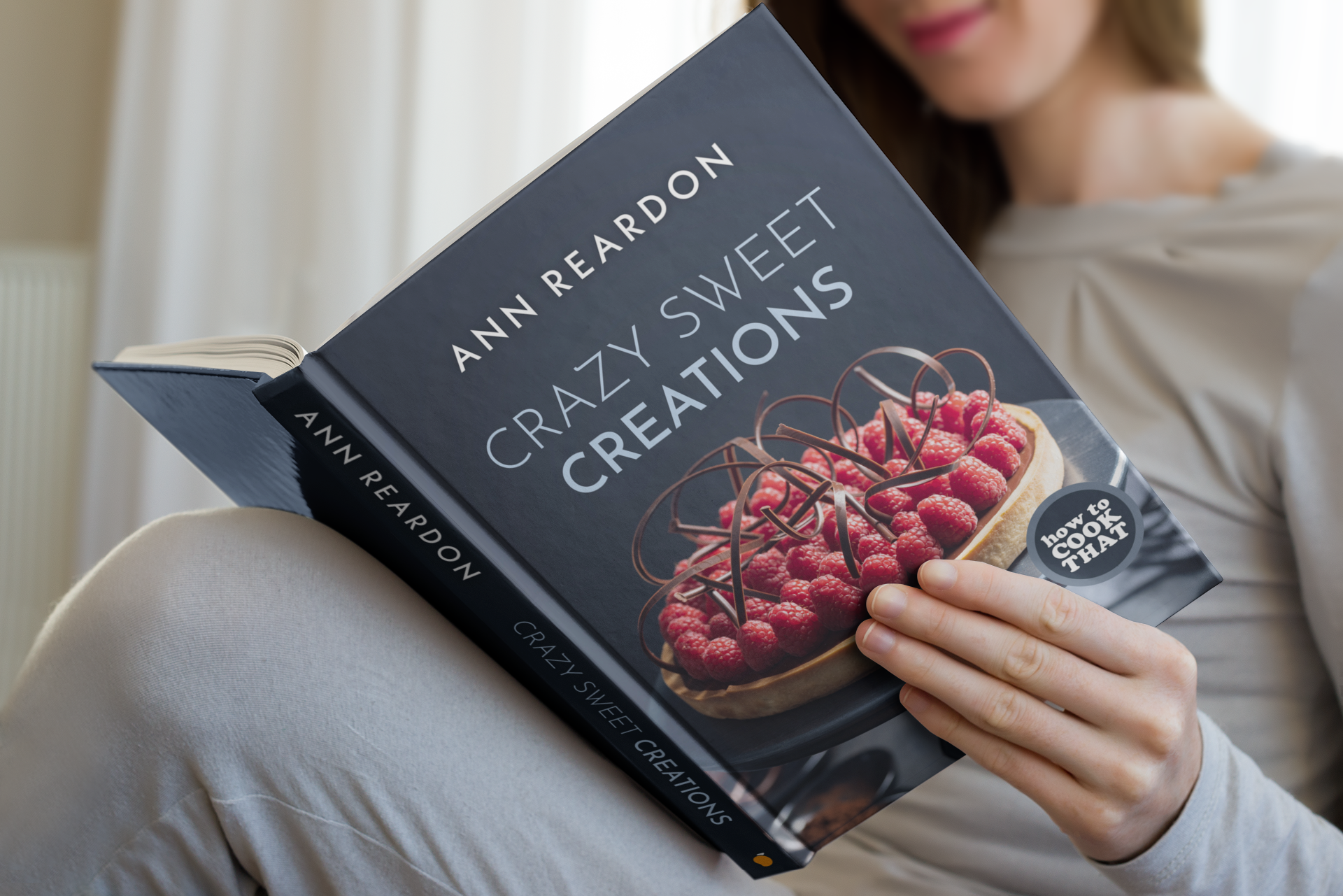 Stores that sell my book listed by country: http://bit.ly/ARcookbook All recipe quantities in the book are in grams, ounces and cups.