Play Doh Cake Video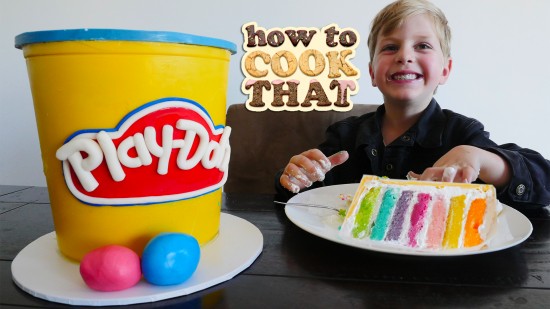 Play doh is the best fun for kids of all ages. This huge tub is filled layers of jelly cake smothered in Italian meringue frosting. It tastes gorgeous and because the play doh bucket is molded it is easy to get it looking perfect.
To make this play doh cake you will need:
2 quantities of my fluffy sponge cake recipe baked in four 8in (20.32 centimetres) round tins
8 packets of jelly or jello in your choice flavors
50g (1.76 ounces) red fondant
20g (0.71 ounces) blue fondant
100g (3.53 ounces) white fondant
1200g (42.33 ounces) white chocolate, if your chocolate contains cocoa butter you need to temper it, see how to temper here.
blue oil based or powdered food coloring for the lid
yellow oil based or powdered food coloring for the bucket
A medium bucket, mine was 5L (1.32 gallons) 16.5cm (6.5 inches) across the base and 20.5cm (8.07 inches) in diameter at the top
playdoh logo pdf
Italian Meringue
1/2 teaspoon cream of tartar
9 large eggs
3 cup or 648g (22.86 ounces) caster sugar
3/4 cup or 188g (6.63 ounces) water
3 tsp vanilla (optional)
Cut each of the sponge cakes into two even layers and trim the top.
Cover a baking tin with plastic wrap and place half of your cake inside.
Make up the first packet of jello using the directions on the packet but using only 70% of the total water that it says to use. For example if it says makes 500ml then only make 350ml.
Then pour that all over your cake, letting it soak in. Place it in the fridge to set.
Repeat with your other jelly and cake layers. Tip: once it is set if you are not using it immediately fold the plastic wrap over the top to stop it from drying out.
Place your white chocolate into a bowl and melt it. If you are using real chocolate, containing cocoa butter, make sure you temper it so that it sets properly.
Add in some yellow candy coloring or oil based food coloring.
Pour the chocolate into your bucket, and tip it to spread it over the side. Keep turning allowing the excess to tip into a bowl. Place it in the fridge to set.
Give the inside a second coat. This will set fairly quickly because the first layer of chocolate is cold so spread it out and up the sides. Leave it upside down on some baking paper to set so the top edge doesn't get too thin.
To make italian meringue frosting add the cream of tar tar to the whites and turn your mixer on to whip. Place the sugar and water over high heat and add a candy thermometer to the side of the pan.
Once the egg whites reach soft peaks turn the mixer off while you wait for the sugar.
Using a pastry brush dipped in water brush down the sides of the pan to get any sugar crystals off the edges.
Once the sugar syrup reaches 238F (114.44 degrees Celsius) take it off the heat and pour it into the egg whites with the mixers running. Keep whipping it until the bowl cools down.
Tip your chocolate bucket out of the plastic bucket.
Stack inside with layers of jelly cake separated by italian meringue.
To make the lid colour some chocolate blue and pour onto some baking paper. Spread it out to make a circle. The playdoh lids have and indent in the middle so add a baking tin on top and push down slightly.
Once it is starting to set use a knife to trim around it leaving a border so the lid is bigger than the bucket. Then place that in the fridge to set firmly.
To make the logo follow the detailed instructions in the video. Add to the side of the cake and add the lid on top.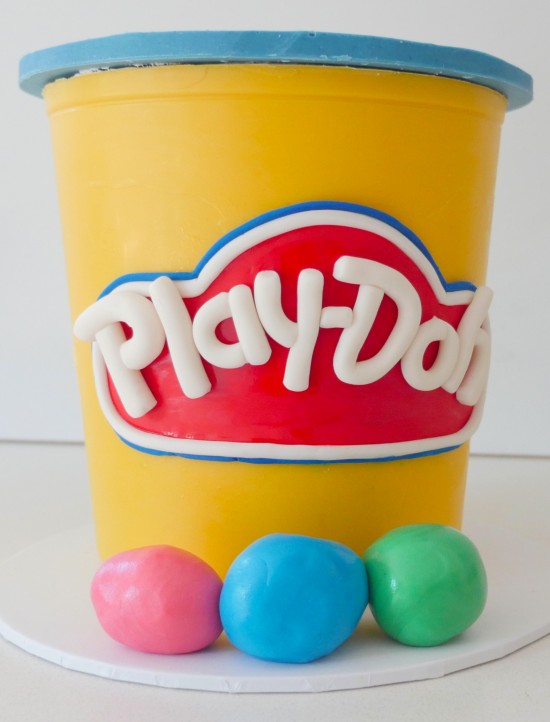 Copyright © 2016 Reardon Media Pty Ltd. All rights reserved. How To Cook That
My Cookbook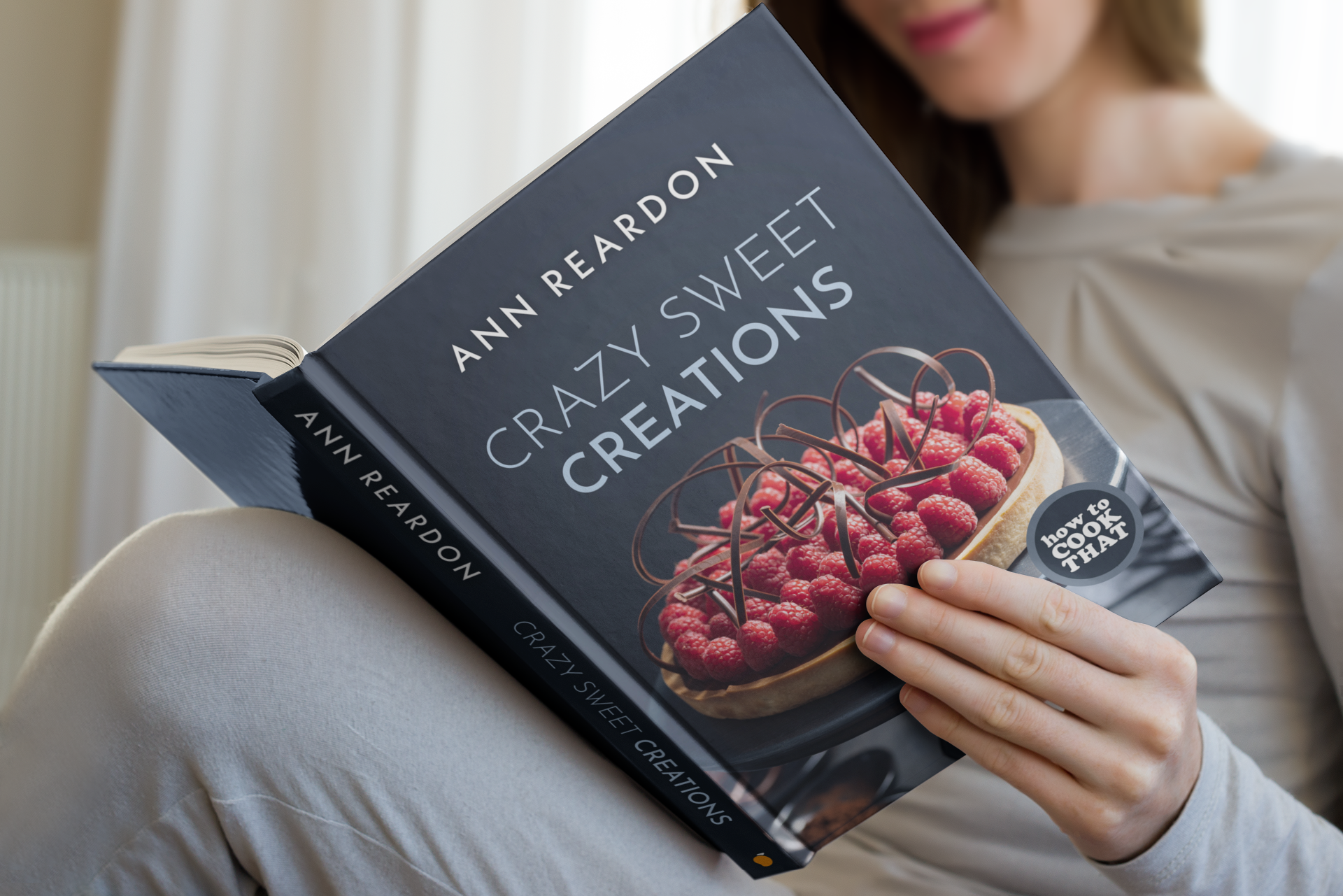 Stores that sell my book listed by country: http://bit.ly/ARcookbook All recipe quantities in the book are in grams, ounces and cups.