Rainbow Unicorn Cake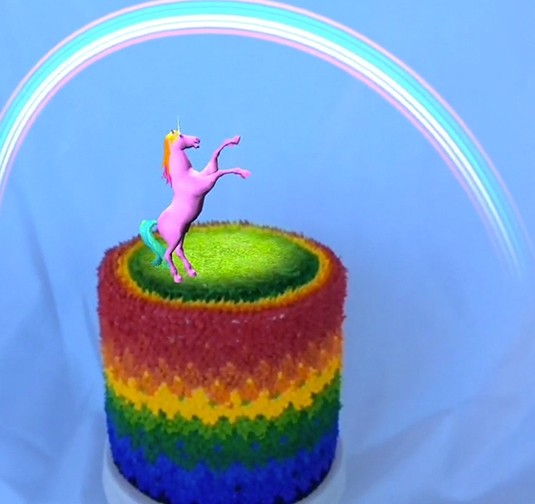 A unicorn magically appears on top of this rainbow cake. Seriously you need to watch the video – this is a high tech cake!
Did you know apple individually reviews every app and update that is uploaded to their store? Great unless you're waiting for an app to be approved, with no particular time frame you just wait. The unicorns are up in google play and will be up in itunes as soon as apple ticks yes. (Update: App now available in iTunes and google play)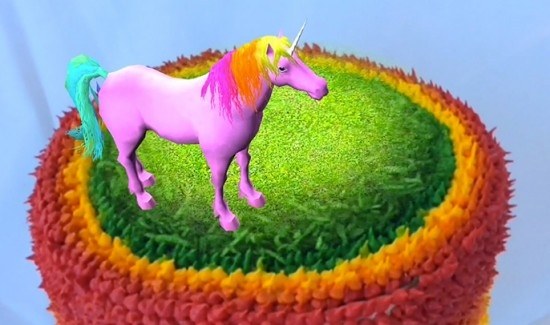 To make the unicorn rainbow cake you will need:
3 packets vanilla cake mix
1 quantity of ganache made with white chocolate
2 quantities of the american buttercream recipe
gel food colors in purple, blue, green, red and yellow
cocoa powder
Plus an additional 2 quantities of american buttercream
Equipment:
20cm (7.87 inches) round cake tins
lots of bowls for mixing colors
a plate or cake stand to serve the cake on
plastic zip lock bags for piping
Surprise Cakes app available now on:
 and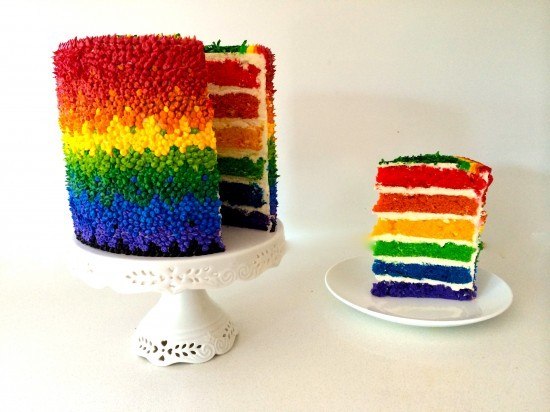 Surprise Cakes app available now on:
and  
2014
by Ann Reardon How To Cook That
BIG ANNOUNCEMENT
I have been busy over the last year planning, writing and overseeing the photography and layout for my first ever cookbook! There are heaps of my favourite dessert recipes in there with a chapter on pastries, ice-cream, yummy cakes, artistic desserts and of course chocolate desserts. Each chapter has its own intro explaining the food science that you'll need to know for success every time. Booksellers where you can pre-order your very own copy: http://bit.ly/ARcookbook
All recipe quantities in the book are in grams, ounces and cups.