Raspberry and White Chocolate Muffins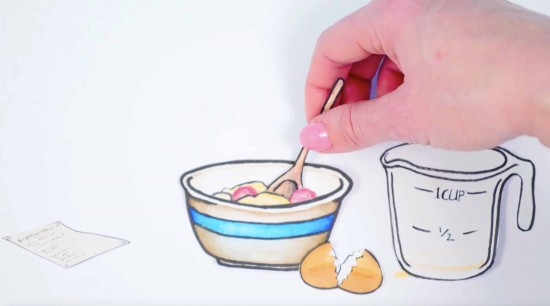 This is the recipe that started it all. Friends always ask me for my dessert recipes. But I have written out this raspberry white chocolate chip muffin recipe so many times that is deserved a video of its own. I used to make these for our church's cafe. I'd take the mixture in frozen, uncooked in muffins cases and they would bake them up fresh in the morning. That way the smell of baking muffins would waft into the room making everyone hungry. You can do the same if you don't need 12 muffins freeze the whole batch in their paper cases in the muffin tin, once they are frozen you can remove them from the tin and place in a plastic bag. When you feel like a muffin bake one or more at a time, no need to defrost just pop it in the oven frozen.
It is a simple recipe that I am sure you will be able to make. I filmed this video using hand drawn stop motion. Even though it is super short, rest assured it took a very long time to film. Every frame is a photo and every photo is of a hand drawn picture. I hope you enjoy it.
To make these yummy, crunchy-topped, raspberry and white chocolate muffins you will need
240g (8.47 ounces) or 1 1/2 cups flour
162g (5.71 ounces) or 3/4 cup sugar
1/2 tsp baking powder
1 cup frozen or fresh raspberries
1 cup white chocolate chips
1/3 cup or 85mL (2.87 fluid ounces) vegetable oil
1 egg
milk to make up 1 cup or 250mL (8.45 fluid ounces) total liquid
crunchy topping
100g (3.53 ounces) or 1/2 cup white sugar
50g (1.76 ounces) 1/3 cup flour
75gt 1/4 cup butter
1 1/2 tsp cinnamon
This makes more topping than you need, place any extra in a ziplock bag in the freezer until the next time you make apple crumble or muffins.
Place the flour, sugar and baking powder into a bowl and stir with a whisk. Add the raspberries and white chocolate chips and mix through.
In a measuring jug measure out the oil, add an egg and then top up with milk to make 1 cup or 250mL (8.45 fluid ounces) of total liquid.
Pour into the dry mixture and stir until just combined.
Scoop into muffin cases.
To make the crunchy topping place all ingredients into a bowl and run the butter into the flour using your finger tips. Sprinkle this mixture over the top of the muffins before baking.
Bake at 180C (356 degrees Fahrenheit) for approximately 15 minutes.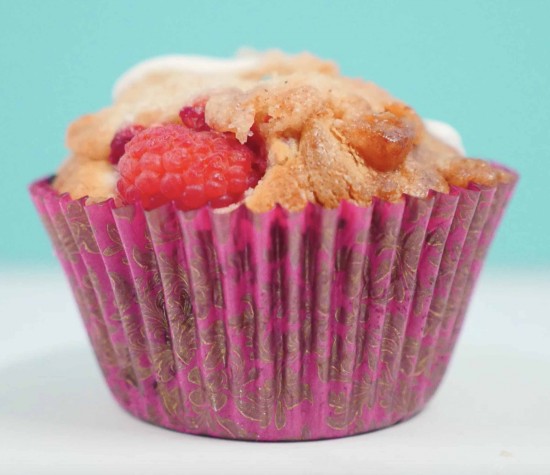 Copyright © 2018 Reardon Media Pty Ltd. All rights reserved. How To Cook That
My Cookbook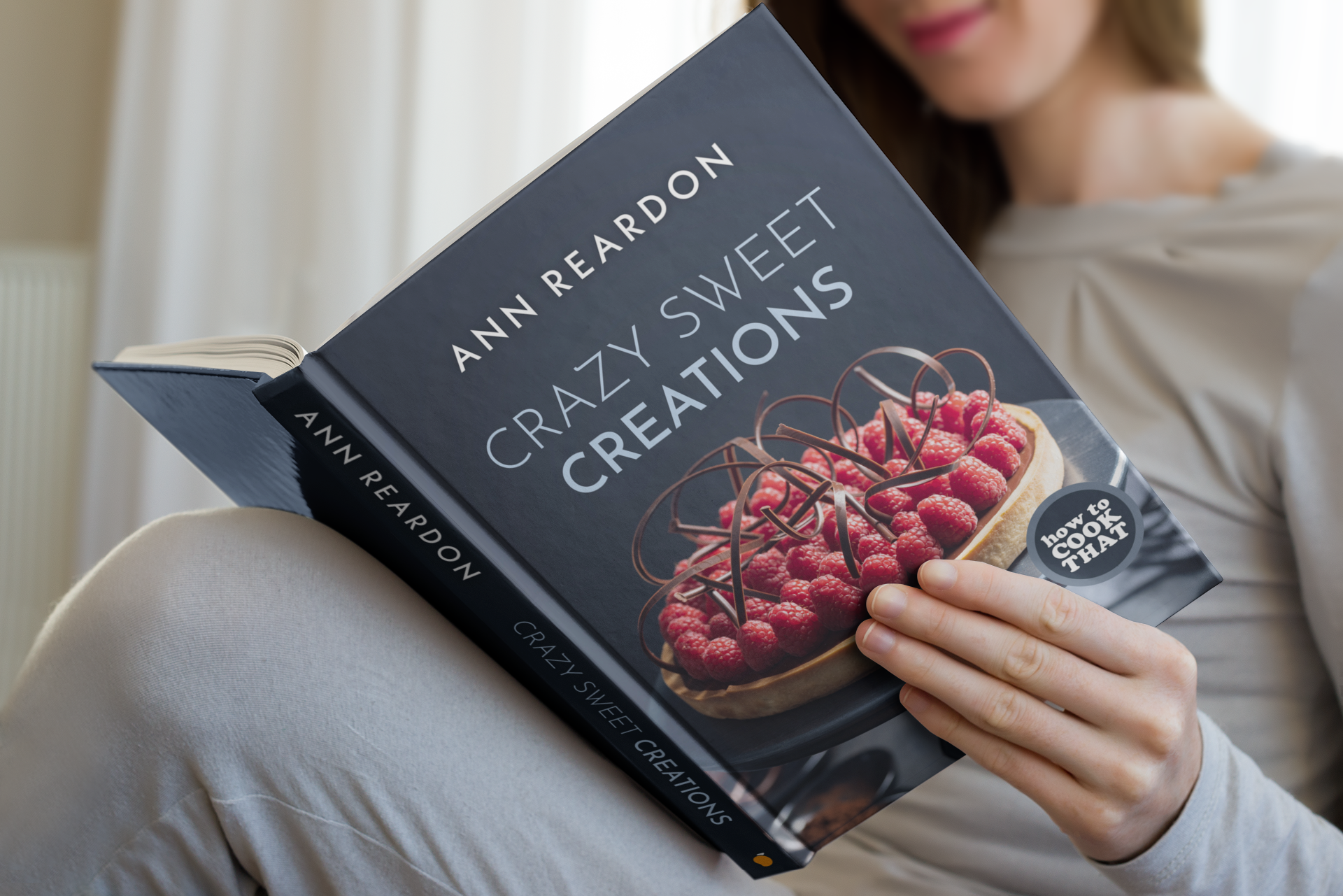 Stores that sell my book listed by country: http://bit.ly/ARcookbook All recipe quantities in the book are in grams, ounces and cups.