Sarsaparilla Root Beer Birthday Cake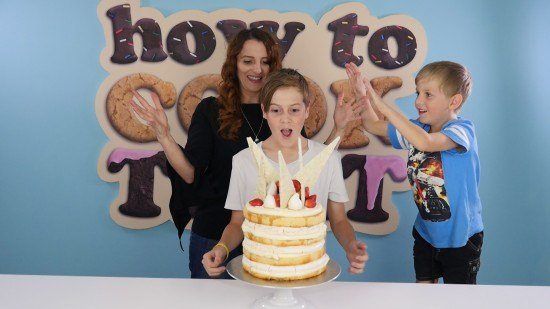 The best kind of birthday cakes are ones that are fully customized to the birthday boy/girl. My kids can dream up whatever they'd like in a birthday cake. This year Matthew came up with an interesting combination of flavors and amazingly it all worked together. As one teen at the party described it 'this is like heaven on a plate'.
To make this birthday cake you will need:
Vanilla Cake baked in two round 9″ cake tins
I am still on the hunt to find a firm vanilla cake that I love. I feel like I have tested so many recipes, this one is OK. I like my sponge cake recipe better but if you need something with a bit more structure to it then use this one.
3 cups or 650g (22.93 ounces) Sugar
6 eggs
2 tsp vanilla
4 1/2 cups or 720g (25.4 ounces) flour
3 3/4 tsp baking powder
1/2 tsp salt
1 cup or 250mL (8.45 fluid ounces) milk
1 cup or 250mL (8.45 fluid ounces) oil
Preheat oven to 180C (356 degrees Fahrenheit).
Whisk together the flour, baking powder and salt.
In a seperate bowl whisk together the oil and milk.
Using an electric beater whisk together the sugar, eggs and vanilla until they are pale and fluffy.
Add 1/3 of the flour, 1/2 of the milk, 1/3 of the flour, the rest of the milk, then the rest of the flour allowing it to mix in after each addition.
Pour into lined baking tins and bake for 30-35 minutes or until a knife inserted into the center comes out clean.
Invert and cool on a wire rack.
Meringue
2 1/2 cups or 540g (19.05 ounces) sugar
8 egg whites
Whip together the egg whites and sugar until you get stiff peaks. Pipe three 8″ round discs and the rest as individual meringues. Bake in a slow oven, 120C (248 degrees Fahrenheit) for approximately 1 hour or until crisp on the outside.

Sarsaparilla jelly
500mL (16.91 fluid ounces) Sarsaparilla (root beer)
3 tsp gelatin
1/4 cup or 50g (1.76 ounces) sugar
sarsaparilla syrup
150mL (5.07 fluid ounces) sarsaparilla
1/4 cup plus 1 tablespoon or 60g (2.12 ounces) sugar
Combine and heat until the sugar dissolves. Leave to cool
Strawberry Cream
600mL (20.29 fluid ounces) cream
300g (10.58 ounces) strawberries
Whip together until thick (do not over whip).
Buttercream
2 quantities of basic vanilla buttercream
Fizzy Chocolate
600g (21.16 ounces) White compound chocolate
75g (2.65 ounces) sherbet
125g (4.41 ounces) poprocks
Melt the chocolate and stir through the sherbet and pop rocks. Spread onto some baking paper and as it is starting to set cut into shards. Leave to set fully before using.
more strawberries for on top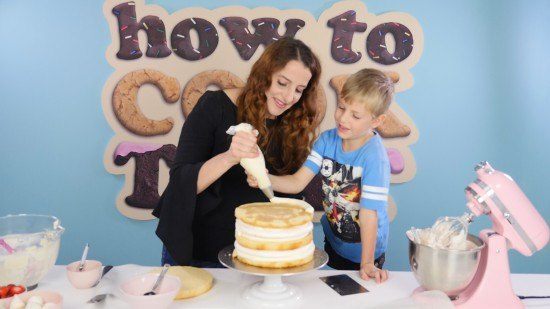 Copyright © 2017 Reardon Media Pty Ltd. All rights reserved. How To Cook That
My Cookbook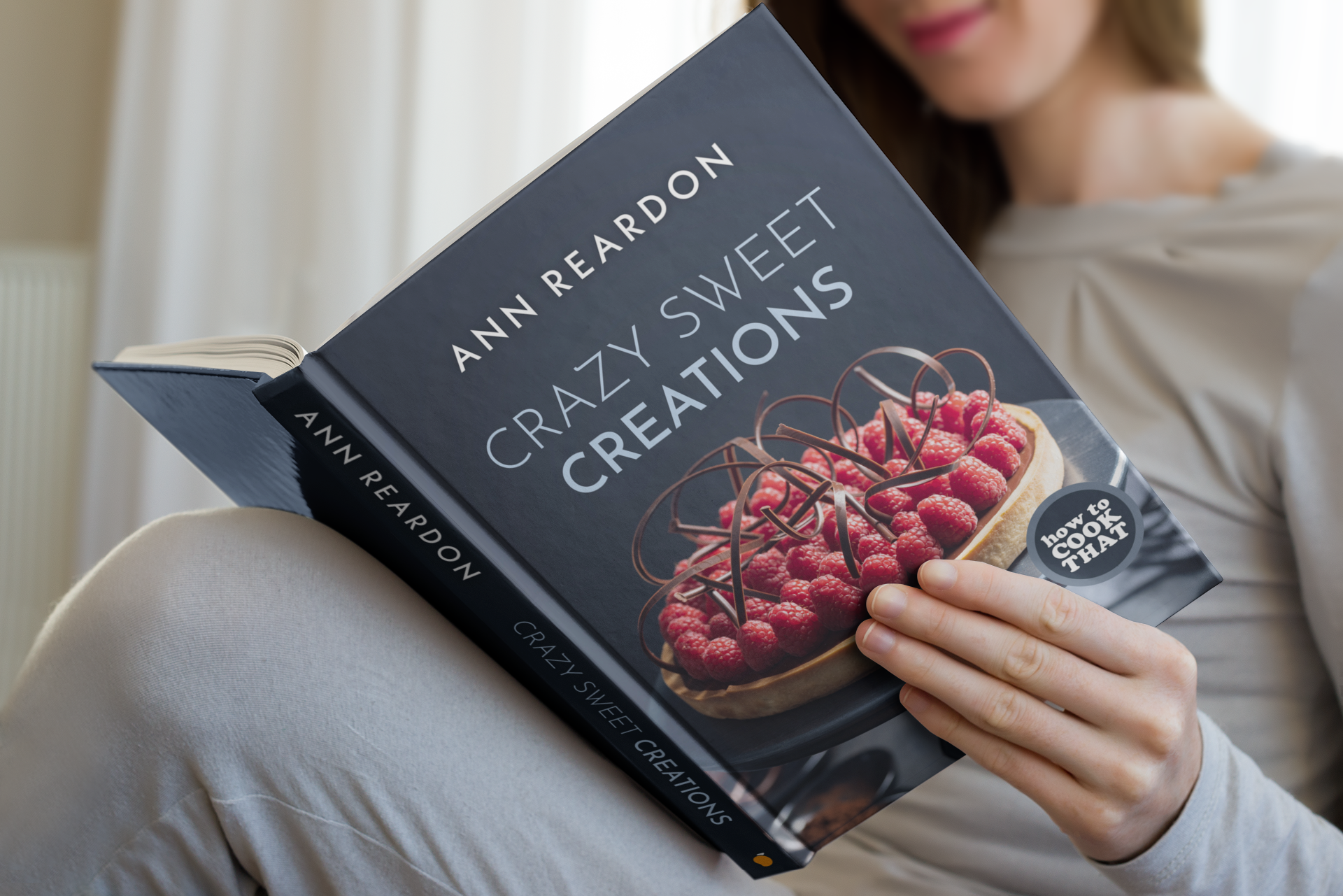 Stores that sell my book listed by country: http://bit.ly/ARcookbook All recipe quantities in the book are in grams, ounces and cups.