Taylor Swift Candy Art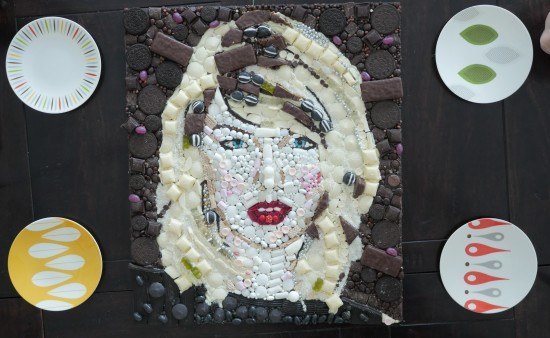 Here's a fun idea for a party instead of a cake. Make a portrait of the birthday boy/girl out of candy, chocolate and cookies. If you don't think they'd like to see their own face as candy art choose their favorite artist. Your guests will love eating it.

If you are wanting to make a taylor swift one then here is the outline that I made: taylor swift face pdf
Go to the store and choose cookies, chocolate and candy in the colours that you need for your portrait.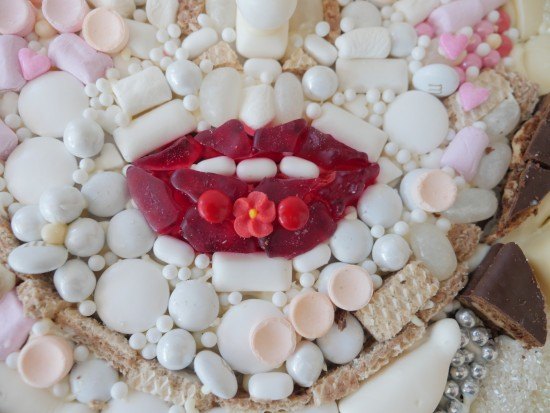 Add them piece by piece to build up the portrait. Start with big chunks like cookies and finish off filling smaller areas with sprinkles or tiny candies.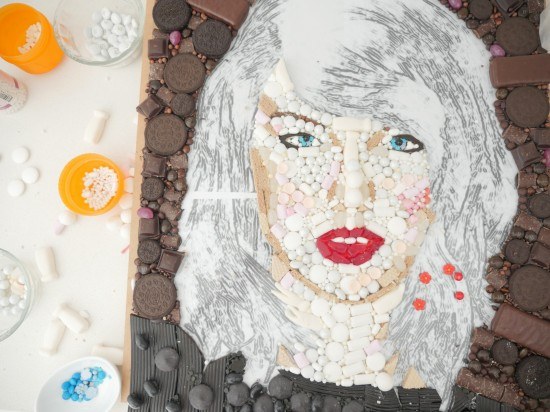 You may also like:

BIG ANNOUNCEMENT
I have been busy over the last year planning, writing and overseeing the photography and layout for my first ever cookbook! There are heaps of my favourite dessert recipes in there with a chapter on pastries, ice-cream, yummy cakes, artistic desserts and of course chocolate desserts. Each chapter has its own intro explaining the food science that you'll need to know for success every time. Booksellers where you can pre-order your very own copy: http://bit.ly/ARcookbook
All recipe quantities in the book are in grams, ounces and cups.