Should you watch / let your kids watch 5-minute crafts?
The majority of views on videos like 5-minute crafts are by kids or bored adults. If you're letting your kids watch 5-minute crafts make sure they know not to try any of the hacks or recipes at home. Aside from filling their brain with mis-information and hacks to solve problems that no one has, some of the ideas are dangerous.
In this video I will look at the peg toaster hack, making transparent soda, activated charcoal ice-cream and bleached strawberries. Also does putting salt in milk stop going off? Can wrapping plastic around the top of bananas keep them fresh? What about dipping strawberries in vinegar and water to stop them going moldy? Are these hacks just made up for views or do they actually work? Watch the video to find out.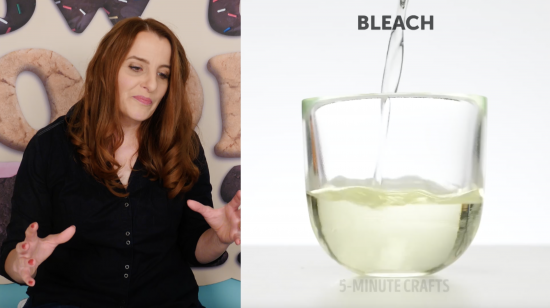 BIG ANNOUNCEMENT
I have been busy over the last year planning, writing and overseeing the photography and layout for my first ever cookbook! There are heaps of my favourite dessert recipes in there with a chapter on pastries, ice-cream, yummy cakes, artistic desserts and of course chocolate desserts. Each chapter has its own intro explaining the food science that you'll need to know for success every time. Booksellers where you can purchase your very own copy: http://bit.ly/ARcookbook
All recipe quantities in the book are in grams, ounces and cups.