Working Erupting Volcano Cake
My quest today is to make a working volcano cake that erupts. I had a plan in my head of a set up that might make this work, watch the video to see how it turned out.
To make this erupting volcano cake you will need:
Equipment: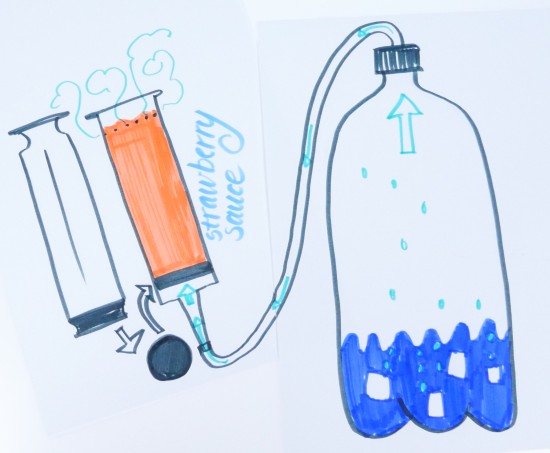 200mL (6.76 fluid ounces) syringe
tube
empty soda bottle
drill
dry ice
cake board
aluminum foil to cover the board
Vanilla Cake: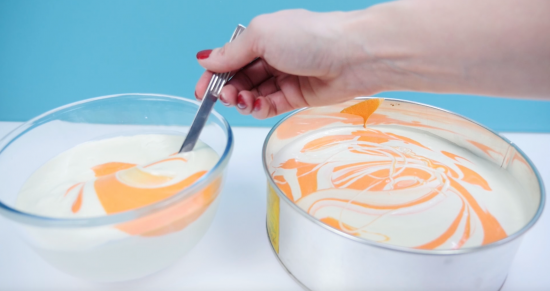 Make the quantity below twice (if you have huge commercial mixer – then you can make it all at once. But if you're like me with a normal sized mixer it won't all fit in the bowl).
450g (15.87 ounces) or 2 3/4 cups plain or all purpose flour
2 1/2 tsp baking powder
620g (21.87 ounces) or 2 3/4 cups sugar
1 tsp salt
225g (7.94 ounces) or 1 cup butter or margarine
1 1/2 tablespoons vanilla extract
250g (8.82 ounces) or 7 egg whites or (you can use the egg yolks in ice-cream or chocolate cremeux)
340g (11.99 ounces) or 1 1/3 cups milk
30g (1.06 ounces) or 3 tablespoons of oil
Put the flour, baking powder, sugar, salt and butter into the bowl of an electric mixer and mix until it resembles wet sand. In a seperate bowl whisk together the vanilla, egg whites, milk and oil. Then add 1/3 of this mixture in with the flour mixture and whisk until it forms a paste. Add the remaining milk mixture and whisk on high speed for 5 minutes.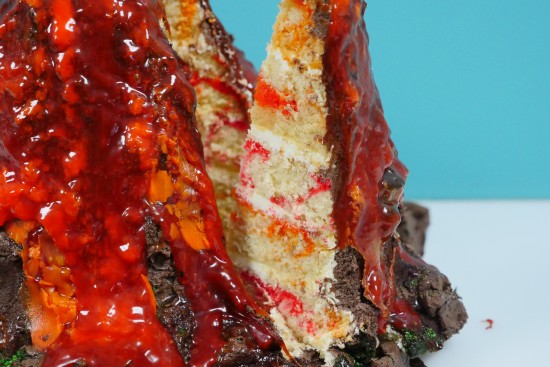 Pour most of it into 2 x 8″ round cake tins, colour the remaining bit with orange or red food colour and drizzle over the top of the cake. Give it a slight swirl then bake at 180C (356 degrees Fahrenheit) until a knife inserted into the centre comes out clean. Approx 40 minutes.
Make another batch in the same manner and bake one half in an 8″ cake tin and the other in a rounded oven-proof bowl.
Frosting & Decoration:
A double batch of vanilla buttercream
A double quantity of chocolate buttercream, I added a little black food coloring to make it a bit more dirt coloured.
1/3 of a packet of Plain biscuits like nice biscuits or graham crackers and green food coloring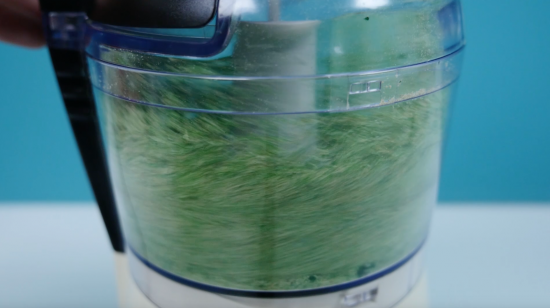 Caramel Lava
3 cups sugar
1 cup or 250mL (8.45 fluid ounces) water
40g (1.41 ounces) or 2 tablespoons glucose syrup
1/4 tsp cream of tartar or tartaric acid
159g (5.61 ounces) or 2/3 cup cream
orange food coloring
Heat the sugar, glucose syrup, water and cream of tartar in a pan stirring until the sugar is dissolved. Wash down the sides of the pan using a wet pastry brush to get rid of any sugar crystals. Heat unstirred on high heat until it reaches 135C (275 degrees Fahrenheit) or makes semi firm strands when drizzled in water (see video).
Add the cream and stir until you have a homogenous mixture then again heat unstirred until it reaches 110C (230 degrees Fahrenheit) or has a thick consistency when dropped into a cup of water.
Pour into a heat proof dish, colour as desired (stir until just mixed in do not over-agitate or it may encourage crystallization) and leave to cool completely.
Tip: To clean you pan just fill to the brim with warm water and leave in the sink for several hours, the sugar will dissolve.
OR Ganache Lava
300g (10.58 ounces) white chocolate broken into squares
120mL (4.06 fluid ounces) or 1/2 cup cream, warmed in the microwave.
Heat the chocolate until it is melted.
Stir in the warmed cream.
Allow to cool to room temperature. If you put this in the fridge it will set too firm. If that happens just microwave a few spoonfuls of it and then mix it in with the rest.
Assembly
See the video for detailed assembly instructions and demonstration.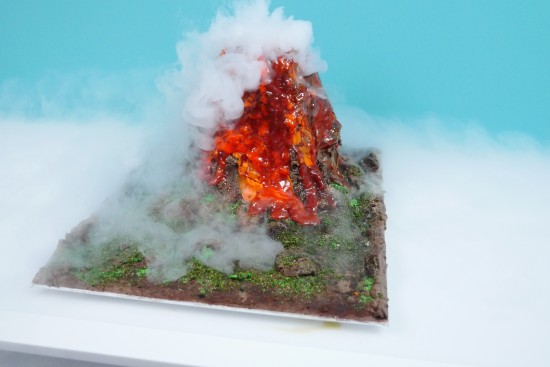 Copyright © 2018 Reardon Media Pty Ltd. All rights reserved. How To Cook That
My Cookbook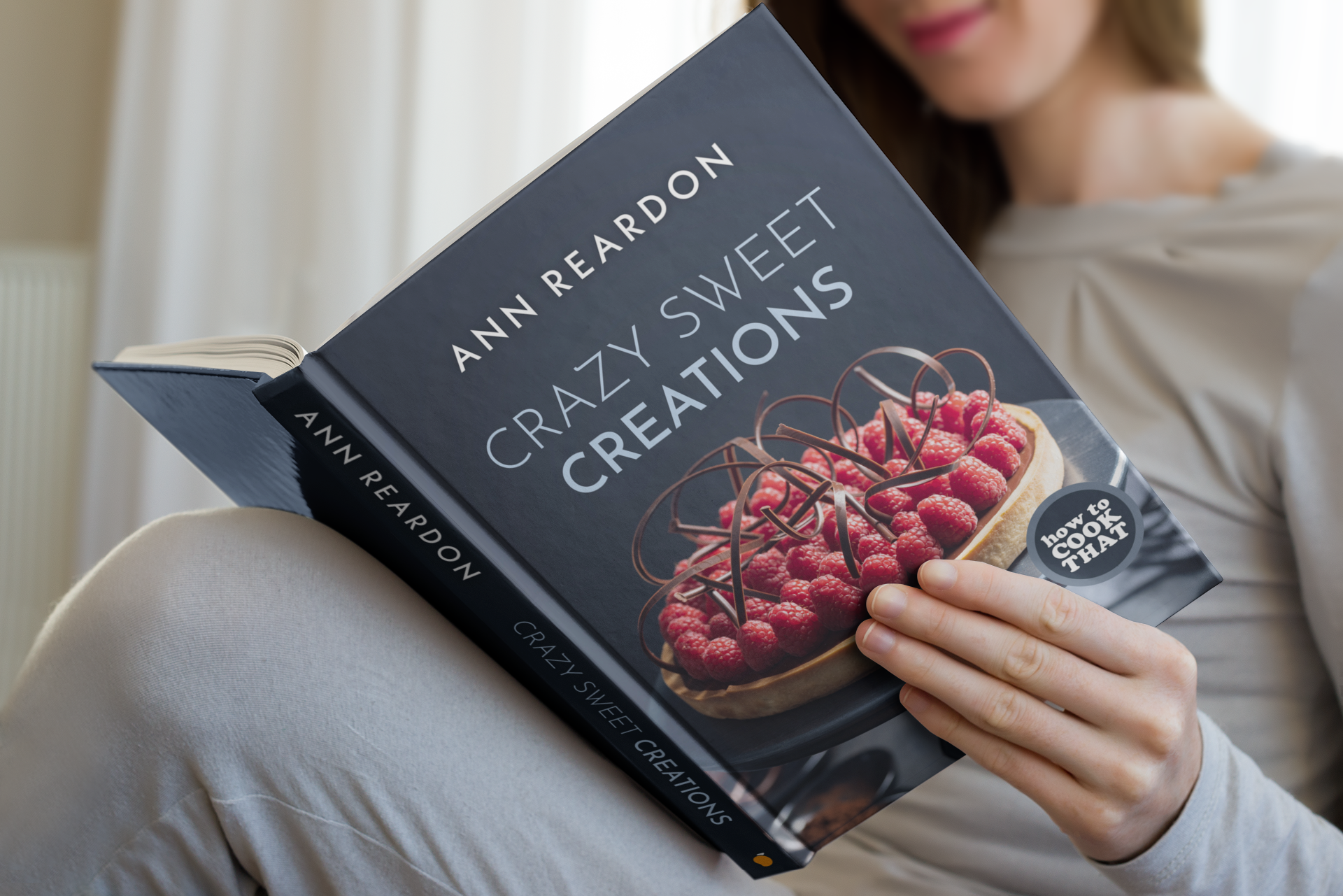 Stores that sell my book listed by country: http://bit.ly/ARcookbook All recipe quantities in the book are in grams, ounces and cups.