3d Dinosaur Cake
For this cake I decided to experiment with using modelling chocolate to cover a cake instead of fondant. Let me know which you think is better to work with.
To make this 3D dinosaur cake you will need:
>
The dinosaur cake template
Non-food Items
A wooden cake base board, you will need to drill holes for the supports and have four little feet/blocks to lift it off the bench slightly. This allows room for the nuts underneath
3 threaded metal support rods, 10 nuts to fit
The centre of shapeable pool noodle (eg:aquabones)
foil
Thick wooden cake board cut to shape shown on the template.
Cake & Frosting
Triple quantity Vanilla buttercream
1 1/2 x my rich chocolate cake recipe baked in two trays. My trays are 15in (38.1 centimetres) x 10in (25.4 centimetres)
1kg (2.2 pounds) Modelling chocolate
2 black icing pearls
Food colours in your chosen colours, I used yellow, green, orange and black
200g (7.05 ounces) chocolate to cover the board
A packet of biscuits of your choice for the soil (I used ginger nuts)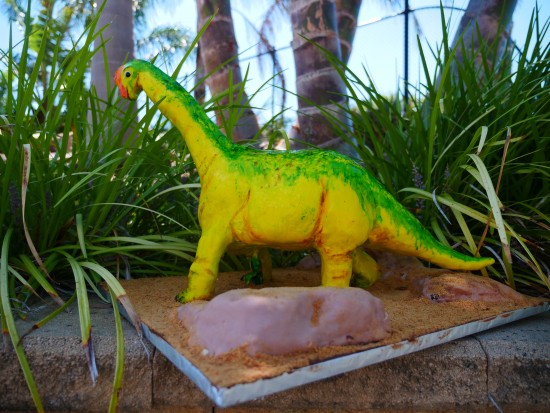 Phase One:
Print and cut out the template, prepare cake boards, threaded rods and shapeable pool noodle centre
Phase Two:
Bake the cakes and let them cool
Phase Three:
Make the frosting
Cut out the layers of the cake
Stack onto the prepared support
Carve to shape
Cover in buttercream, smooth using acetate
Use left over cake and buttercream to make mounds on the cake board for rocks and then place in the fridge.
Phase Four:
Build up the neck, tail and legs using modelling chocolate. Put in the fridge to harden. Cover the body with rolled out modelling chocolate. Use the back of a spoon to blend the joins of modelling chocolate together. Then use a wet finger to smooth it out.
Make indents in the modelling chocolate where you want them on the dinosaur.
Phase Five:
Use gel food colours and a little water to paint the dinosaur how you like.
Add the two black sugar pearls in place for the eyes.
Cover the cake board in melted chocolate and sprinkle with biscuit crumbs.
My Cookbook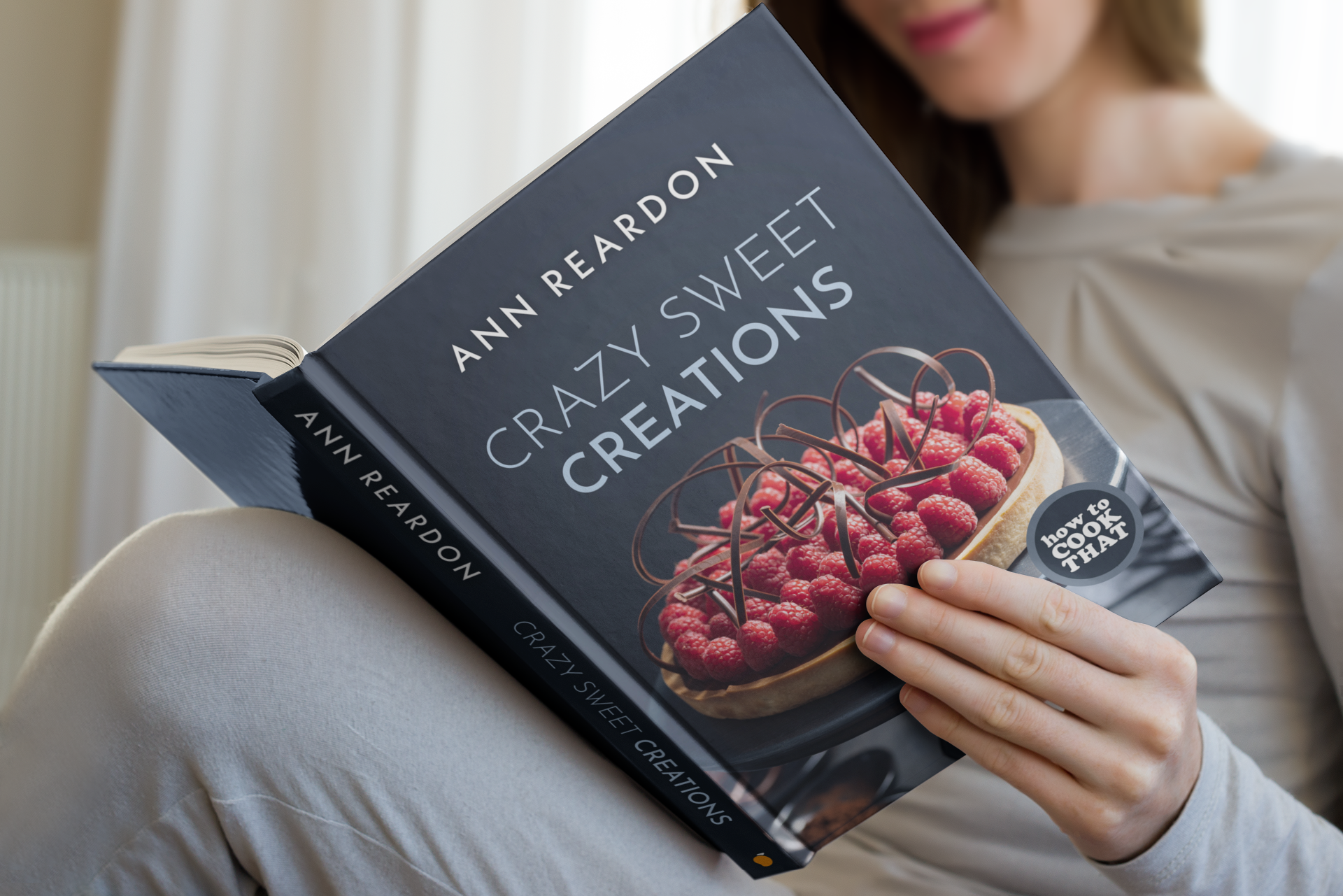 Stores that sell my book listed by country: http://bit.ly/ARcookbook All recipe quantities in the book are in grams, ounces and cups.