Cake Rescue
Sped-up cake decorating tutorials on tiktok and instagram can make it look easy. But in reality cakes take a lot of time and patience. So what do you do if what is in front of you doesn't match your expectations, and you have a party looming.
This video will give you some rescue ideas and tips to make cake decorating easier.
If you have a bit more time and want to do a more detailed cake here are the links:
Detailed Thomas Cake tutorial
Detailed truck cake tutorial
Glaze Recipe:
120mL (4.06 fluid ounces) water
32g (1.13 ounces) gelatin
290g (10.23 ounces) white chocolate
480g (16.93 ounces) glucose syrup
400g (14.11 ounces) sugar
200mL (6.76 fluid ounces) water
280g (9.88 ounces) sweetened condensed milk
Quickly stir the gelatin into the 120mL (4.06 fluid ounces) of water and set aside. Breaks eh chocolate into pieces in a large bowl. In a pan combine the glucose syrup, sugar and 200mL (6.76 fluid ounces) of water in a pan and heat until the sugar is dissolved. Add the sweetened condensed milk and heat until it just starts to boil. Remove from the heat, add the gelatine mixture and stir until melted. Pour over the chocolate, wait a couple of minutes and then stir in the now melted chocolate through.
Allow too cool before pouring over the frozen frosted cake or dessert. If you cool too much the gelatine will set, if that happens microwave in 5 second increments until the desired consistency and temperature are achieved.
Excess glaze can be stored in the freezer.
My Cookbook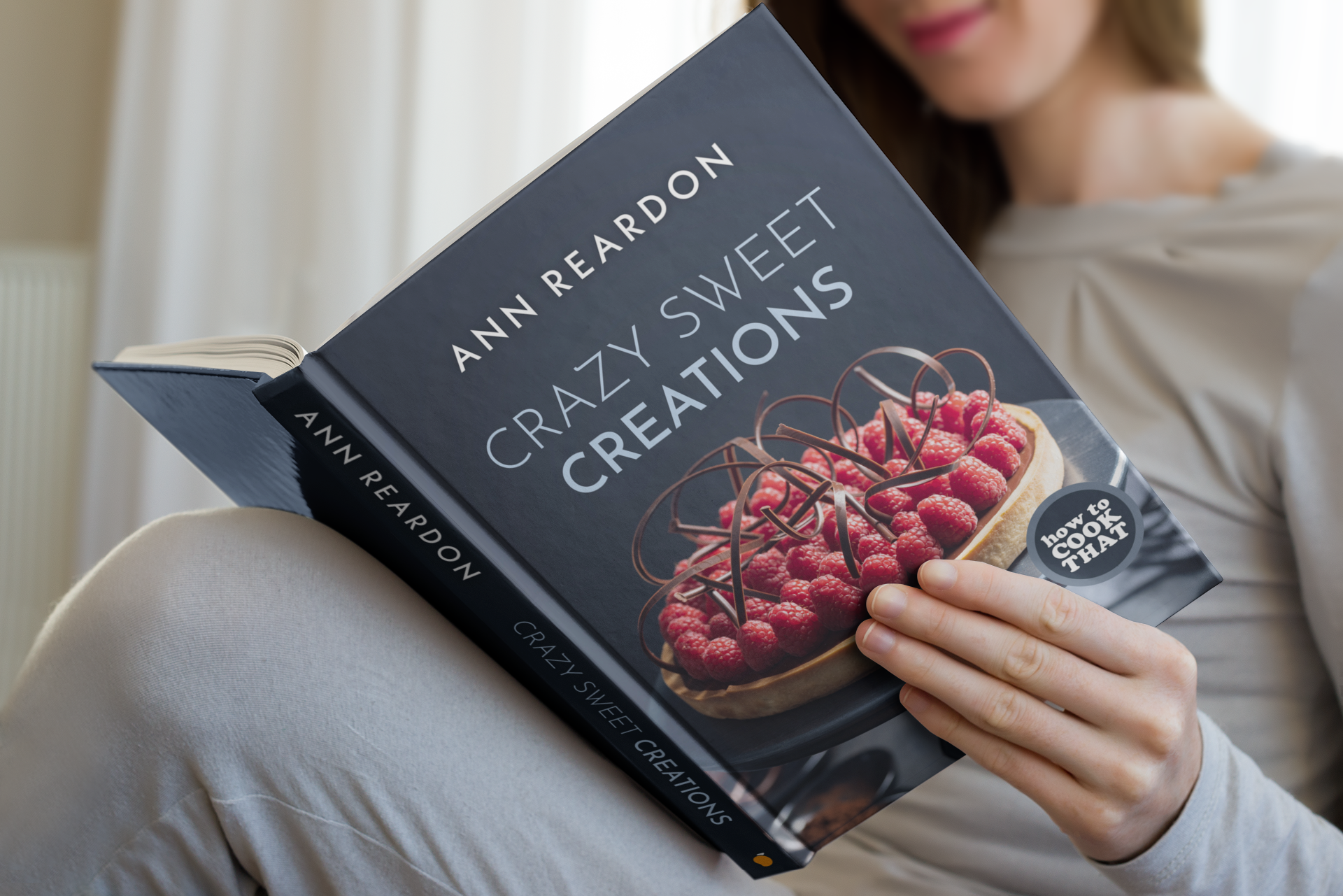 Stores that sell my book listed by country: http://bit.ly/ARcookbook All recipe quantities in the book are in grams, ounces and cups.