3D Thomas Train Cake Recipe
Would your Thomas obsessed pre-schooler love a themed birthday party with an amazing cake in the shape of the famous little blue train?  Well, you're not alone. Thomas the Tank Engine toys are amongst the best-selling preschool items in the US, UK and Australia. Kids everywhere love a Thomas party and thankfully, plenty of other brave parents have paved the way (check out their party ideas here). And read on for step by step instructions to make the 3D Thomas train cake.
To make this Thomas Cake you will need:
The Cake & Fondant Template
This Thomas cake will serve 40 people, you can scale it down if you have less guests.
Cake: two and a half times the rich chocolate cake recipe baked into five trays 25cm (9.84 inches) x 38cm (14.96 inches) baked at 356F (180 degrees Celsius) for 20 minutes.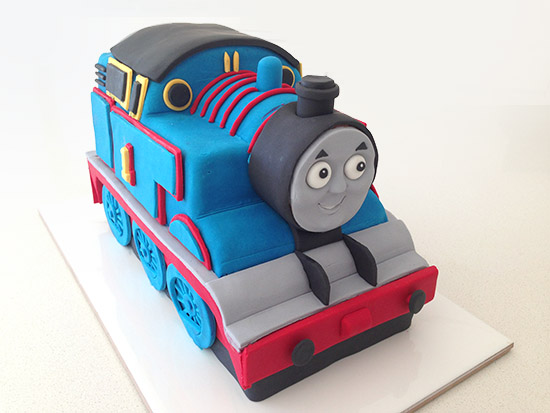 Fondant for thomas train cake
400g (14.11 ounces) black fondant
650g (22.93 ounces) blue fondant
450g (15.87 ounces) red fondant
30g (1.06 ounces) yellow fondant
160g (5.64 ounces) grey fondant
Note: Fondant quantities are actual amounts used on the cake, so allow extra for rolling out.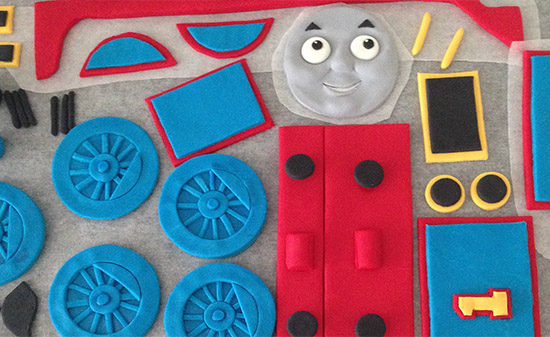 Frosting for train cake:
Two quantities of buttercream recipe in flavour of your choice
Two quantities of ganache recipe, allow to cool completely at room temp overnight. Whip together with the buttercream, use to cover the outside of the train before adding fondant.
Equipment needed for train cake:
Fondant extruder (makes it quicker and easier but optional you can roll long skinny snakes instead).
Circle cutters
Ruler
Pizza cutter (optional)
drinking straw to cut small circles
rolling pin
non-stick baking paper
spray oil
metal piping tip or something with 1.7cm (0.67 inches) diameter to cut circle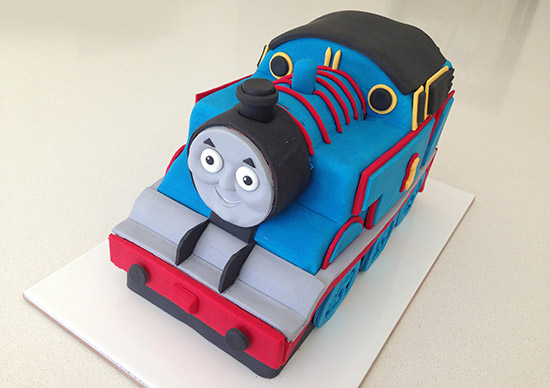 To make the thomas train face see this previous post: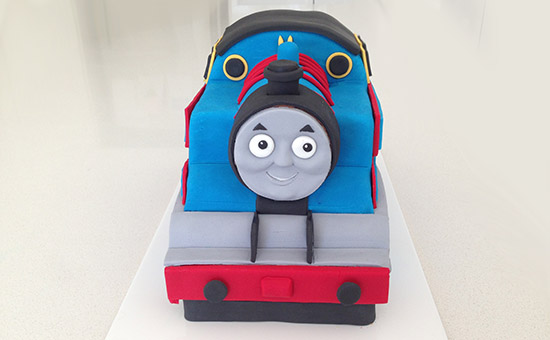 Instructions
1: Make the fondant details ahead of time so they can dry out (see video)
2: Bake the cakes, prepare the frosting and make the simple syrup.  This can be done 2 days before the party. See above for quantities.
3: Construct and decorate the cake the day before the party.  See the video for demonstration. You will need a very strong cake board that is at least 35cm (13.78 inches) long and 20cm (7.87 inches) wide.
4. If it is very hot where you live, store in the fridge otherwise room temperature is fine.
5. Enjoy the birthday boy or girl's face when they see their Thomas cake. Don't forget to take photos!
by Ann Reardon

2013
My Cookbook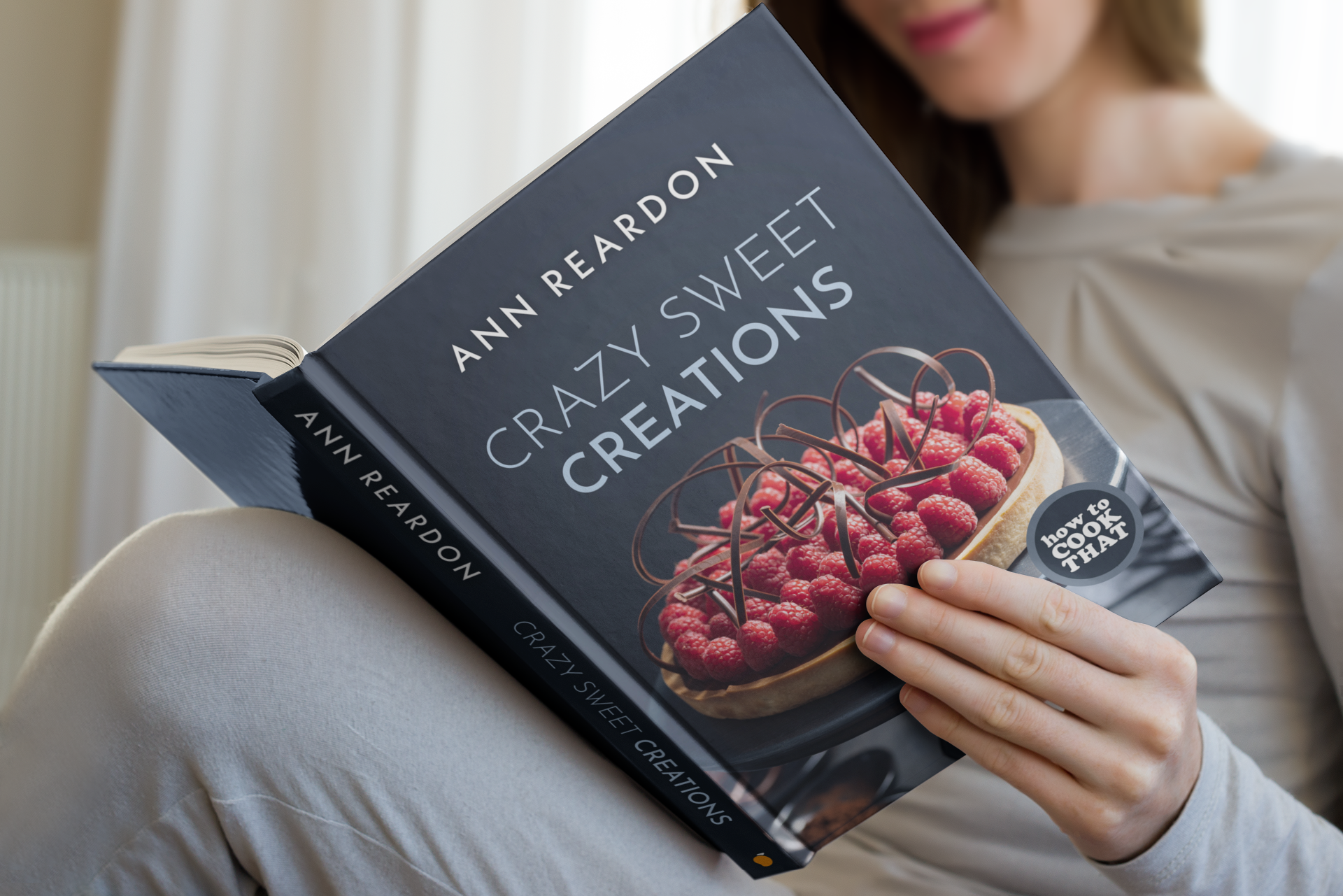 Stores that sell my book listed by country: http://bit.ly/ARcookbook All recipe quantities in the book are in grams, ounces and cups.