Caramel Cupcake Recipe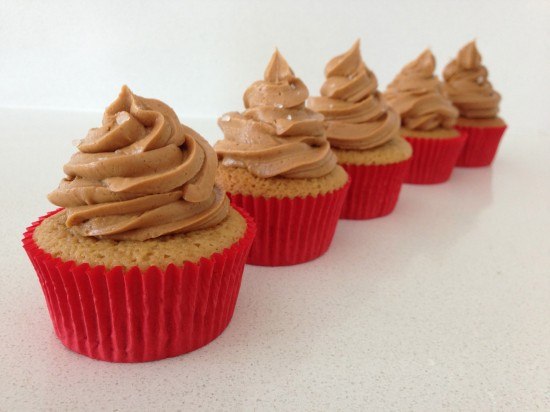 It was six o'clock in the morning, I just putting the finishing touches on a birthday picnic for my hubby to take to work.  Caramel cupcakes with salted caramel frosting sat at the top of the picnic basket alongside chocolate macarons.The kids crept downstairs and we cooked bacon and eggs.   Breakfast in bed is a birthday tradition in our house.  Even if you wake up first you have to pretend to be asleep and breakfast and presents will be served to you in bed.
These caramel cupcakes make a great treat for any day not just a birthday, but you will need to plan ahead to make and cool the dulce de leche that you need for the frosting.
Caramel cupcakes recipe (makes 19 cupcakes)
300g (10.58 ounces) white chocolate
200g (7.05 ounces) or 3/4 cup butter or margarine
250mL (8.45 fluid ounces) or 1 cup of milk (4% fat)
165g (5.82 ounces) or 2/3 cup brown sugar (firmly packed)
2 tsp vanilla
2 eggs
1 2/3 cup or 270g (9.52 ounces) plain or all-purpose flour
1 tsp baking powder

Melt together your white chocolate and butter either in the microwave or using a double boiler on the stovetop. Mix in your brown sugar, followed by the milk and vanilla, then whisk in the eggs and finally the flour and baking powder.
Using a jug pour into cupcake cases and bake in the oven at 160°C (320 degrees Fahrenheit) (or 320°F (160 degrees Celsius)) until springy when touched (you can insert a knife into the middle of one of them, if they are done it will come out clean).
Caramel frosting recipe
2 cups Dulce de leche thick caramel click to go to recipe and double the amounts
1 cup or 220g (7.76 ounces) margarine or butter at room temperature
Whip together the butter and dulce de leche on high speed for 5 minutes, until it looks smooth and fluffy. Pipe onto your cooled cupcakes.  See the video for how to pipe the frosting pictured using just a ziplock bag. Optionally sprinkle with crushed seasalt and drizzle with extra caramel.
by Ann Reardon How To Cook That
My Cookbook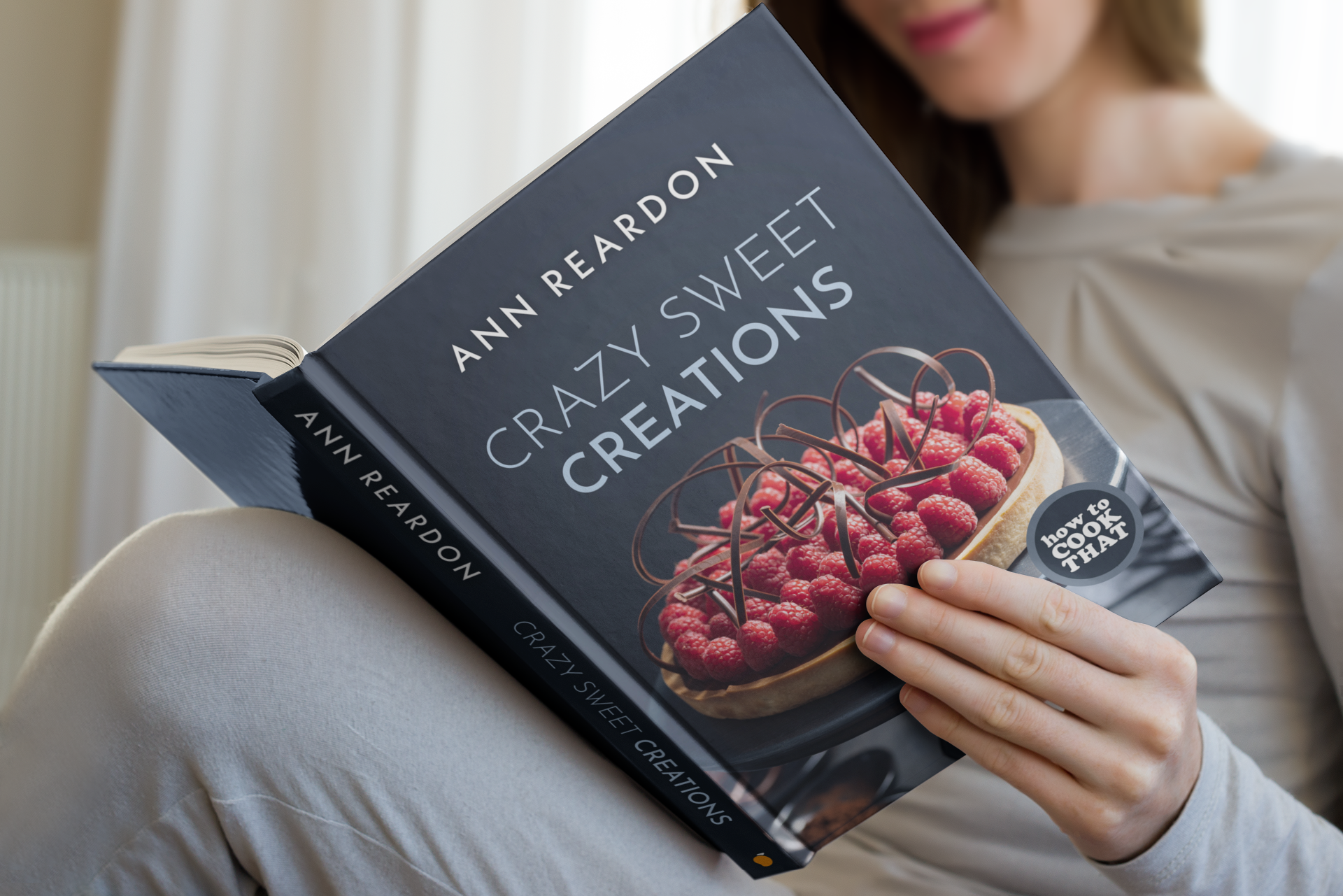 Stores that sell my book listed by country: http://bit.ly/ARcookbook All recipe quantities in the book are in grams, ounces and cups.