Chocolate Coated Oreos Recipe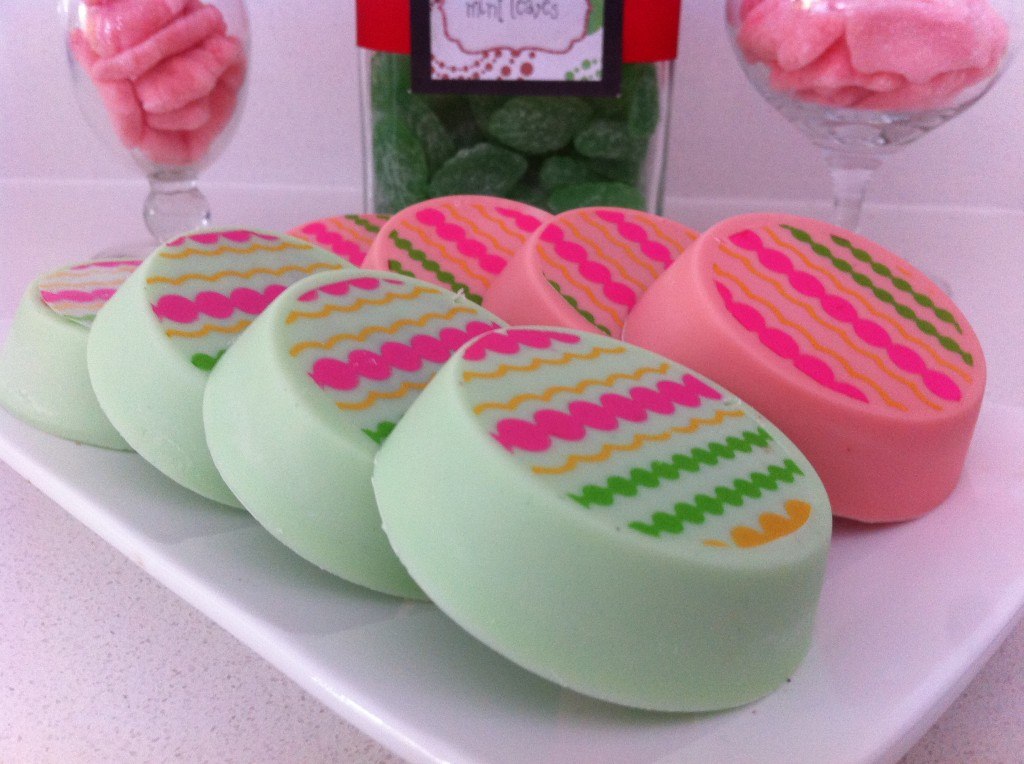 If you want a pattern on top buy some chocolate transfer sheets.
They have a thin layer of coloured cocoa butter on them in a pattern, when you add the warm chocolate it melts the cocoa butter and leaves the pattern on the chocolate when it sets.
Then take a round object and trace around it onto the back of the transfer sheet and cut it out.
CHOCOLATE OREO METHOD 1: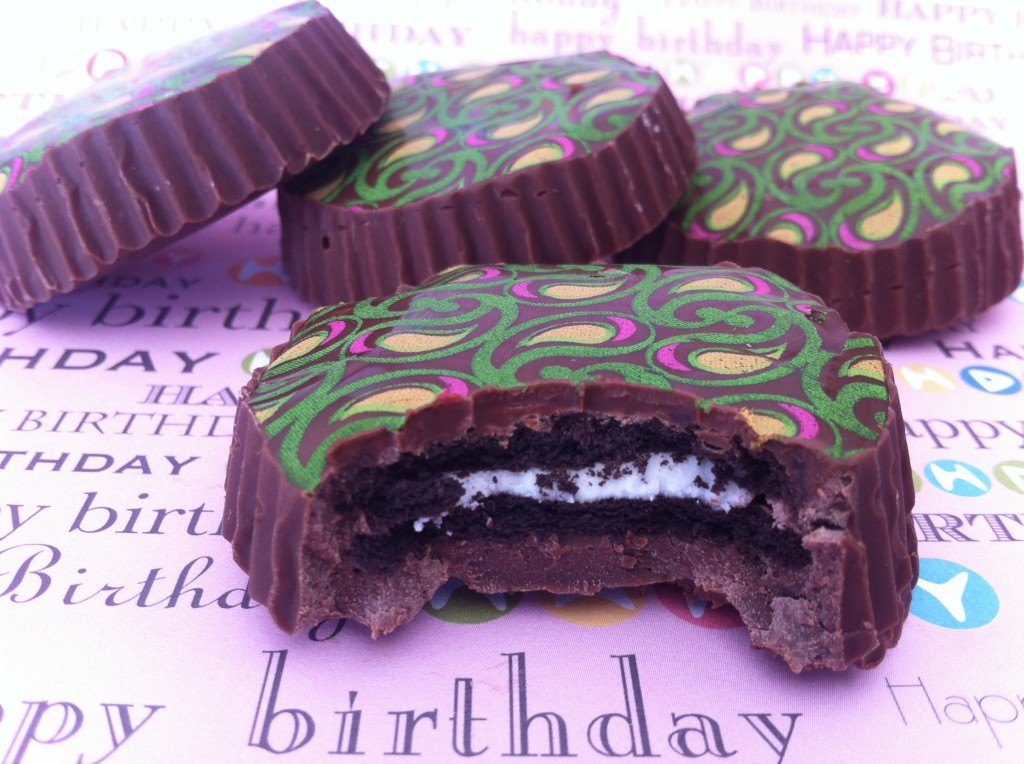 The first method is using a metal muffin tin, for this you will need to line your tin with cupcake wrappers.
Place you circles rough side facing up into the base of the cupcake wrappers.
Take an oreo, drop it into the the melted chocolate, then using a fork take it out and place it into the cupcake wrapper.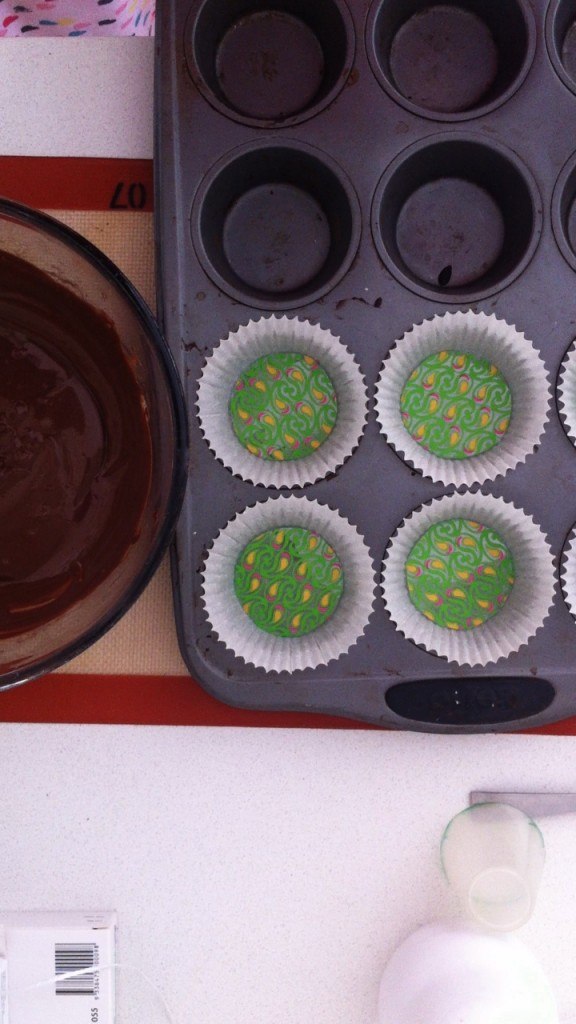 Take a spoonful of extra chocolate and top up each one to just cover the oreo.
Allow them to set and then take off the papers and peel off the chocolate transfer sheets.
METHOD 2: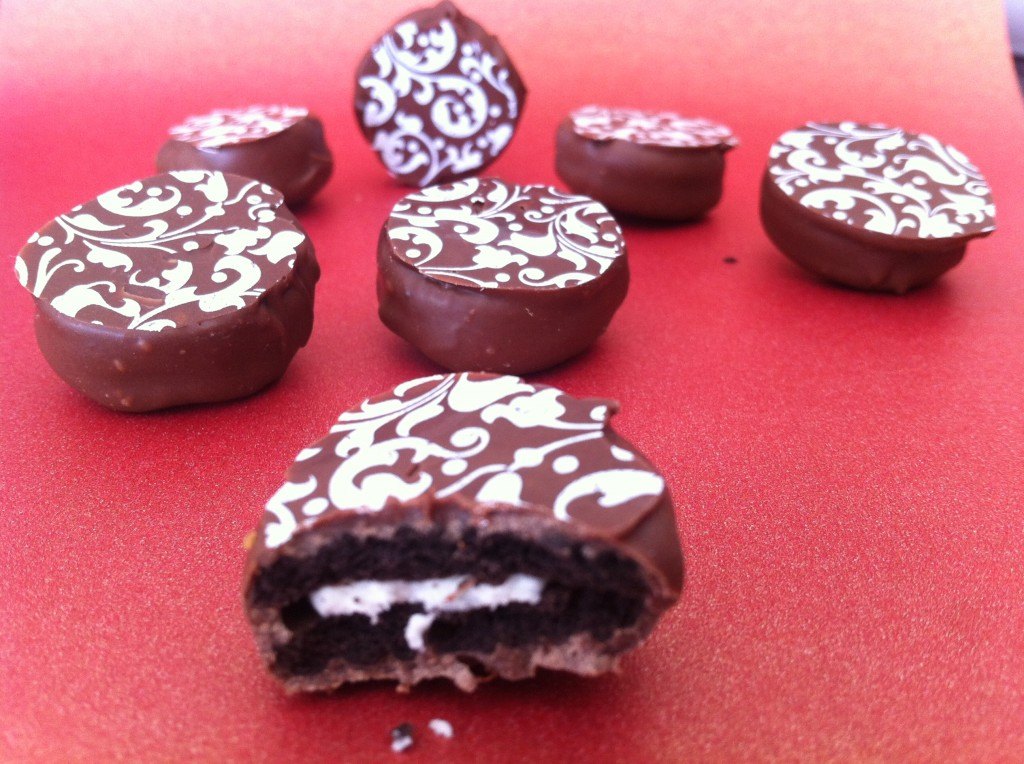 The second way of making them gives a thinner coat of chocolate and is good for mini oreos or if you are in a hurry.
Place your oreo in the melted chocolate and make sure it is completely covered. Remove it from the chocolate and place on either a chocolate transfer sheet or a sheet of baking paper to set.
Allow them to set and then peel them off the transfer sheet .
METHOD 3: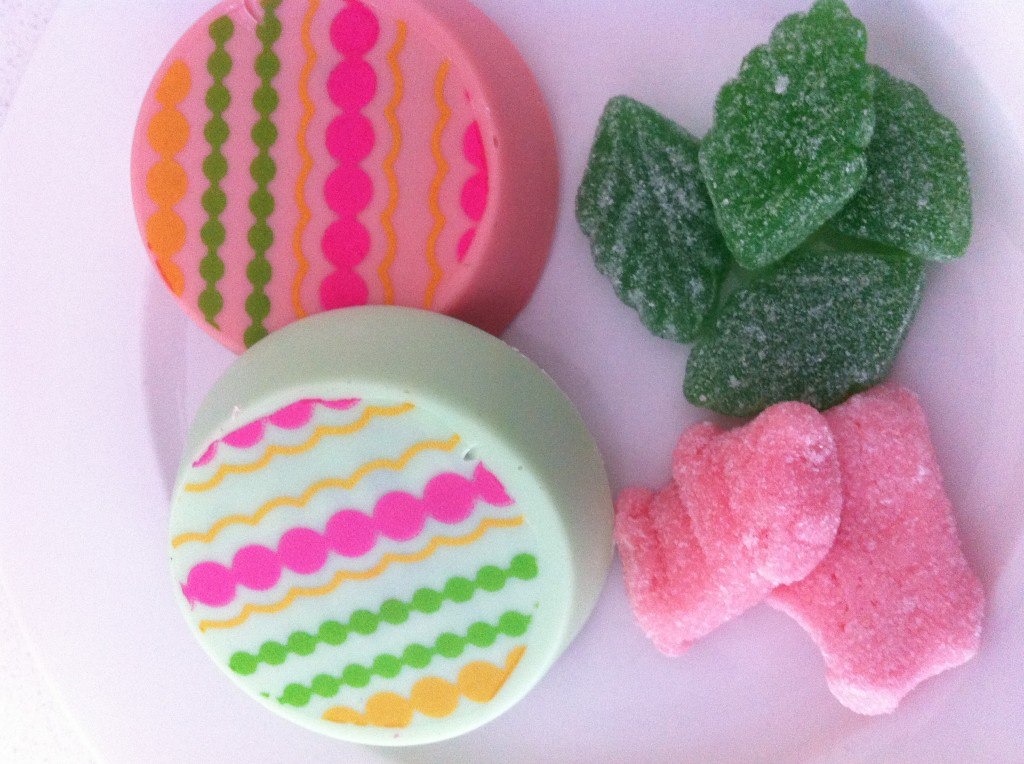 This last method is my favourite one because I think they look the best, we are going to use white chocolate and colour it using oil based colour. Just take a small amount and stir it through. Using water based colour will cause you chocolate to seize, you can buy candy colours or oil based colours online or from some cake decorating stores.
Again if you want a pattern on them cut out circles from a chocolate transfer sheet and put it in the base of a silicone cupcake tray. Place a couple of spoons of chocolate into the mold, top with an oreo, gently push it down and top with more chocolate. Spread it around until it is smooth. Once you have filled them all you can bang the tray on the bench to smooth the tops.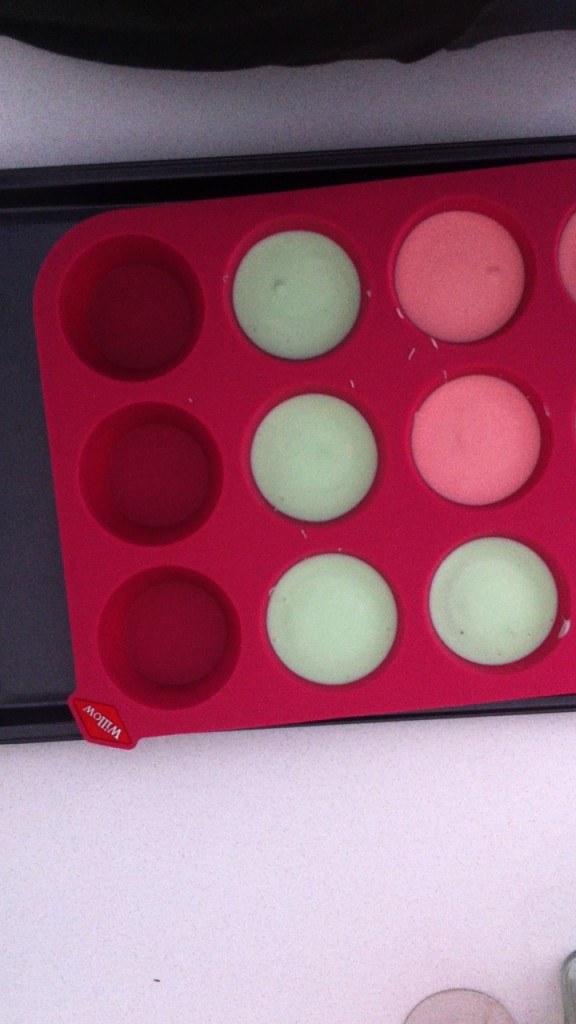 Allow them to set and then pop them out of the silicone mold and peel off the transfer sheet.
They look great on candy buffets and dessert tables you can go to that post for more tips on DIY candy buffets.
Make sure you watch the video on how to temper chocolate and what chocolate to use so that they will not melt at room temperature.
My Cookbook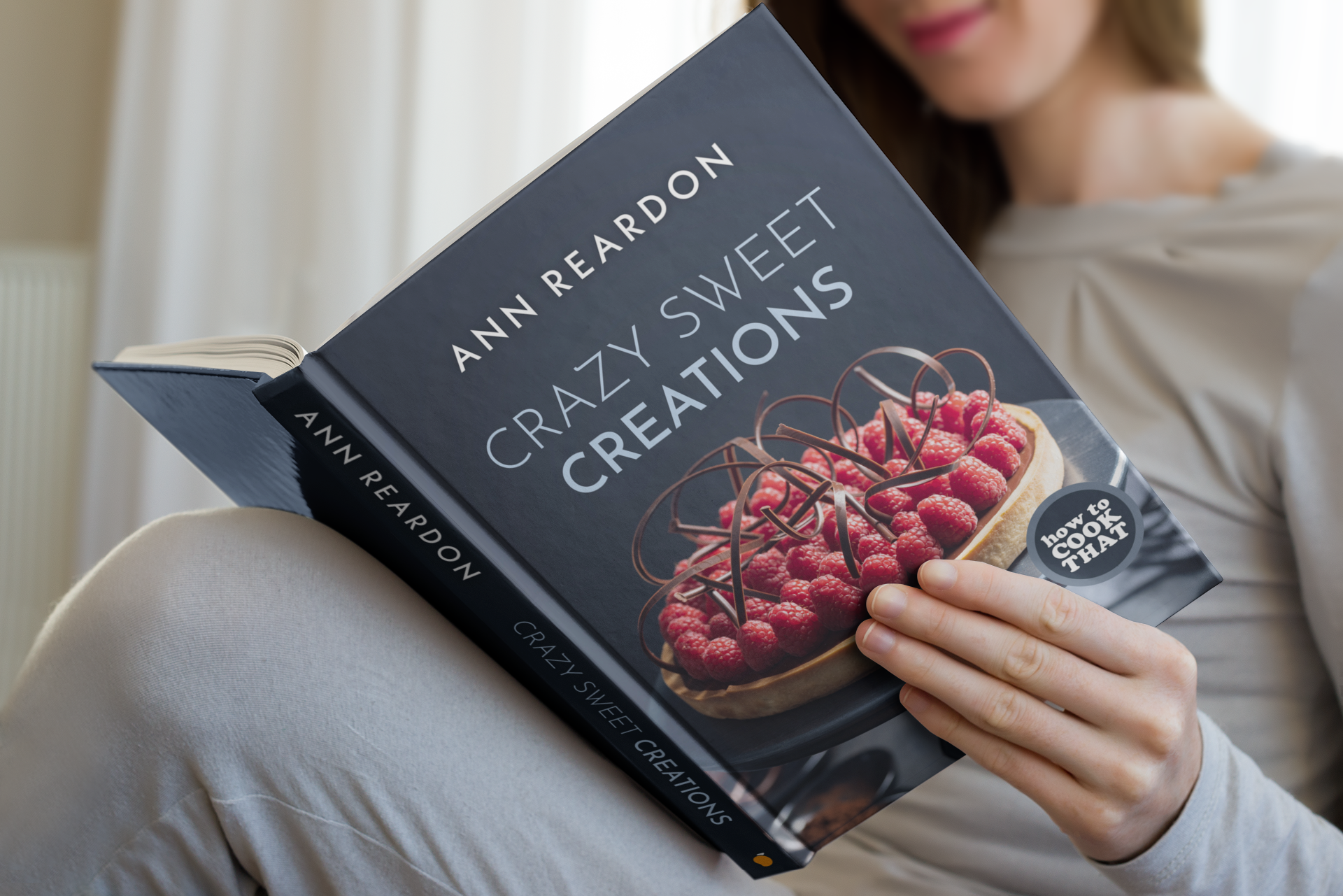 Stores that sell my book listed by country: http://bit.ly/ARcookbook All recipe quantities in the book are in grams, ounces and cups.