Chocolate Decorations For Cakes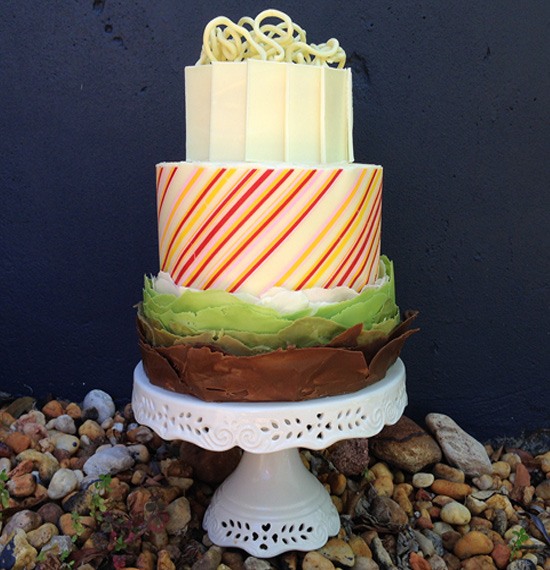 Here's how to make chocolate decorations for cakes. Some people just don't like fondant and if it is their special day then you need an alternative so you can make a cake that they will love. In this post we will go through four different styles of chocolate decorations that you can use around cakes
1. Chocolate Cuff Decorations for Cakes
You will need acetate which is thin clear plastic for making the cuff. You can buy this from cake decorating store and some art stores. Failing that you can use overhead projection sheets from office supply shops. If you want the cuff to be patterned then you can purchase chocolate transfer sheets which have a thin coloured layer of cocoa butter on them which transfers to the chocolate when you put warm chocolate on it.
You will also need about 200g (7.05 ounces) chocolate for a 20cm (7.87 inches) cake. Make sure you temper your chocolate first.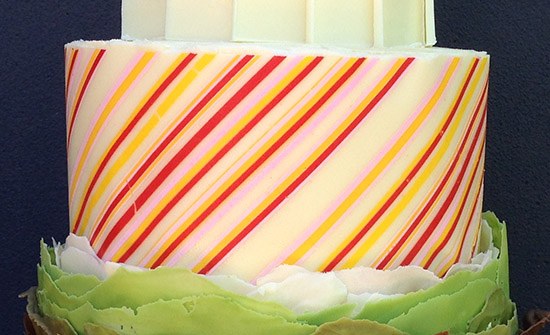 2. Chocolate Frills 
Compound chocolate is the best type of chocolate to use for this one as it is so thin it benefits from the higher melting point. You will also need non-stick baking paper which allows the chocolate to come off easily once it is set. You can colour the chocolate using oil based candy colors.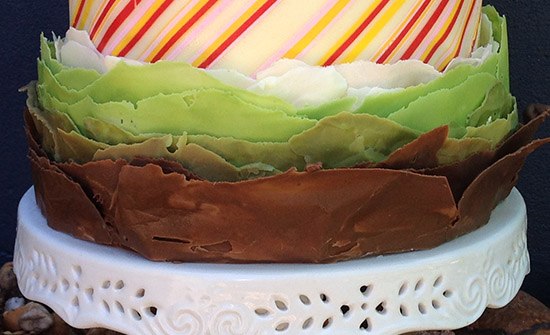 3. Double Chocolate Frill
Wrap a small area of the cake in chocolate and then wrap another sheet around over the top, you can pipe a pattern on the end of the chocolate where it will overlay. This provides a perfect looking cake with no join at the back.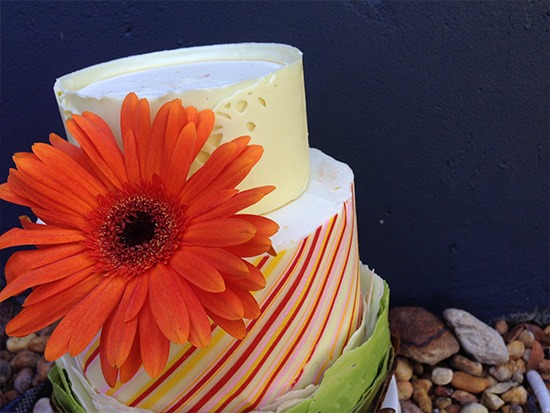 4. Chocolate Rectangles
This is one of the easiest methods, spread your chocolate evenly on some non-stick baking paper and then once it has started to firm up cut into equal sized rectangles. The smaller your cake the thinner the rectangles will need to be. Add them to the cake overlapping the whole way around.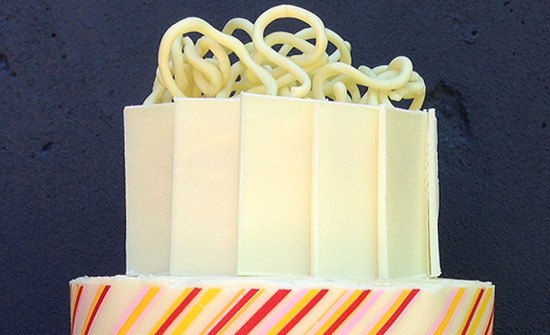 This cake is topped with homemade chocolate swirlies.
and a fresh flower in a flower tube
© All Rights Reserved Reardon Media PL 2020
My Cookbook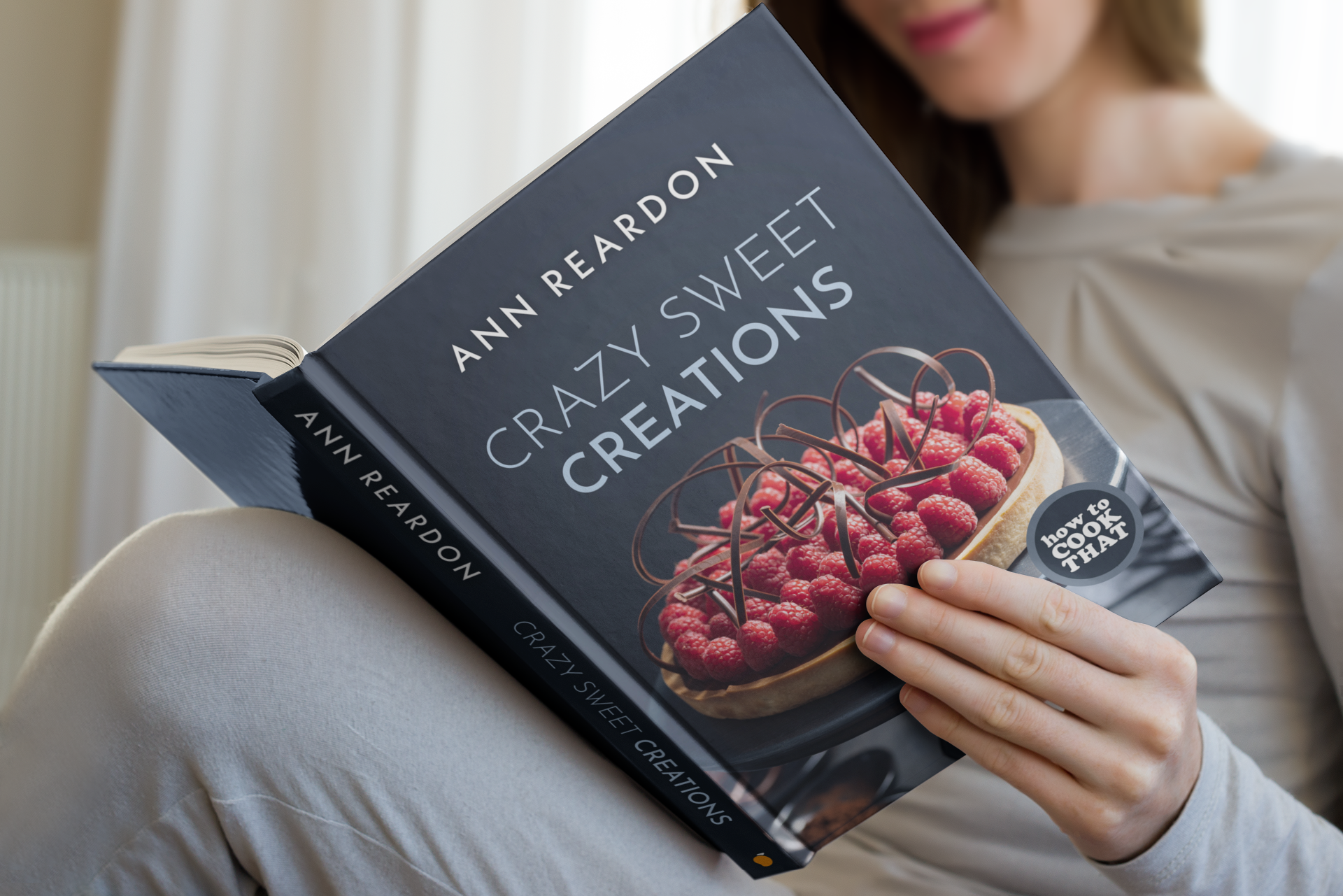 Stores that sell my book listed by country: http://bit.ly/ARcookbook All recipe quantities in the book are in grams, ounces and cups.