3D Minecraft Fondant Birthday Cake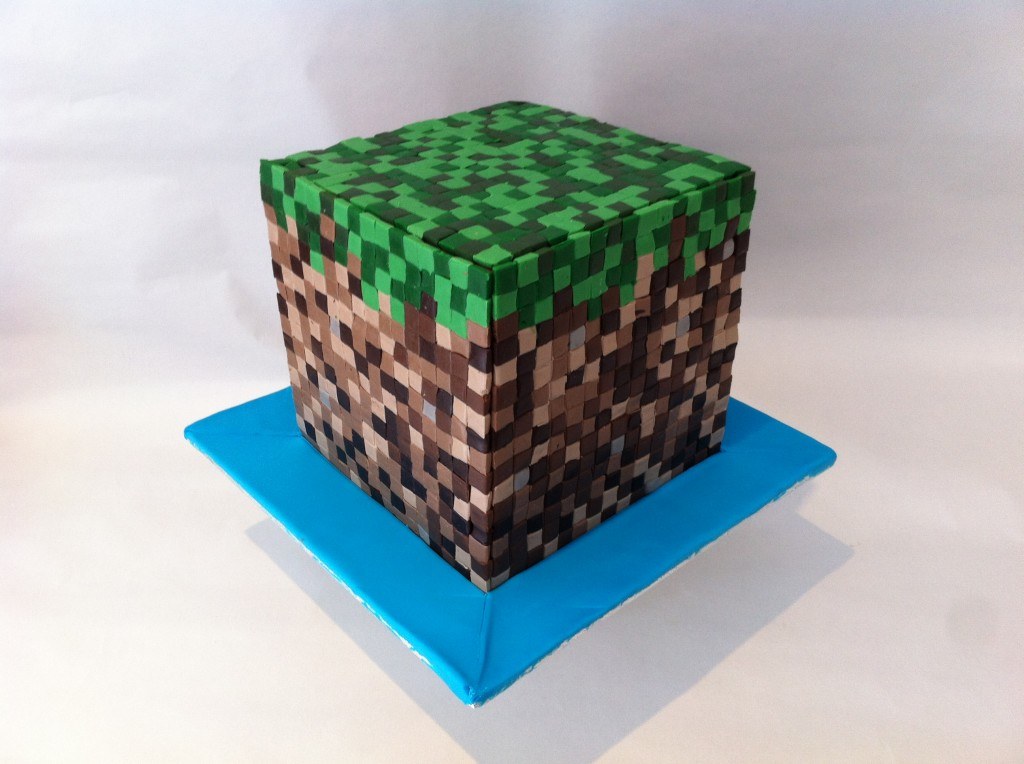 Minecraft is a game where you can explore, create, discover, mine and craft a whole world. In the game it takes patience to build anything. This cake is the same it takes 1,280 tiny fondant squares to make this 3D minecraft logo.
minecraft cake instructions
To start with you will need to make a cake.  You can use a packet mix or if you'd prefer homemade like I do, then try either the vanilla cake recipe or the chocolate mud cake.  Depending on the depth of your cake tin you will need to make two or three square cakes and then stack them on top of each other, sandwiched with buttercream to make a cube.
The cake I made once trimmed down, before icing was 15cm (5.91 inches) x 15cm (5.91 inches)
Trim down the edges to get an exactly square shape slightly smaller than your template and then smother in buttercream (buttercream recipes are here).
Use paper towel to smooth off you sides and sharpen your corners. See the video for a demonstration on how to do this and the rest of the cake.
You can purchase fondant or make your own, fondant recipe is here. Then you will need to colour it into your greens, browns and grey. If you have not worked with fondant before there is a post on fondant basics here.  Allow approx 200g (7.05 ounces) of fondant for each colour.
Print the side template below. Cover it in baking paper and roll out one of your colours to the size of the white square. Using a pizza cutter cut strips and then turn to cut squares. The lines in the blue section will act as you guidelines for this. Repeat with all of your colours.
Click on the link below to download the block template free.
Take another piece of baking paper and lightly grease using butter or margarine or crisco, wipe off any excess with a paper towel. Place one edge of the paper along one edge of the white square on your template and sticky tape into position. Then line up your squares one row at a time to cover the white area, remember to add green squares at the top.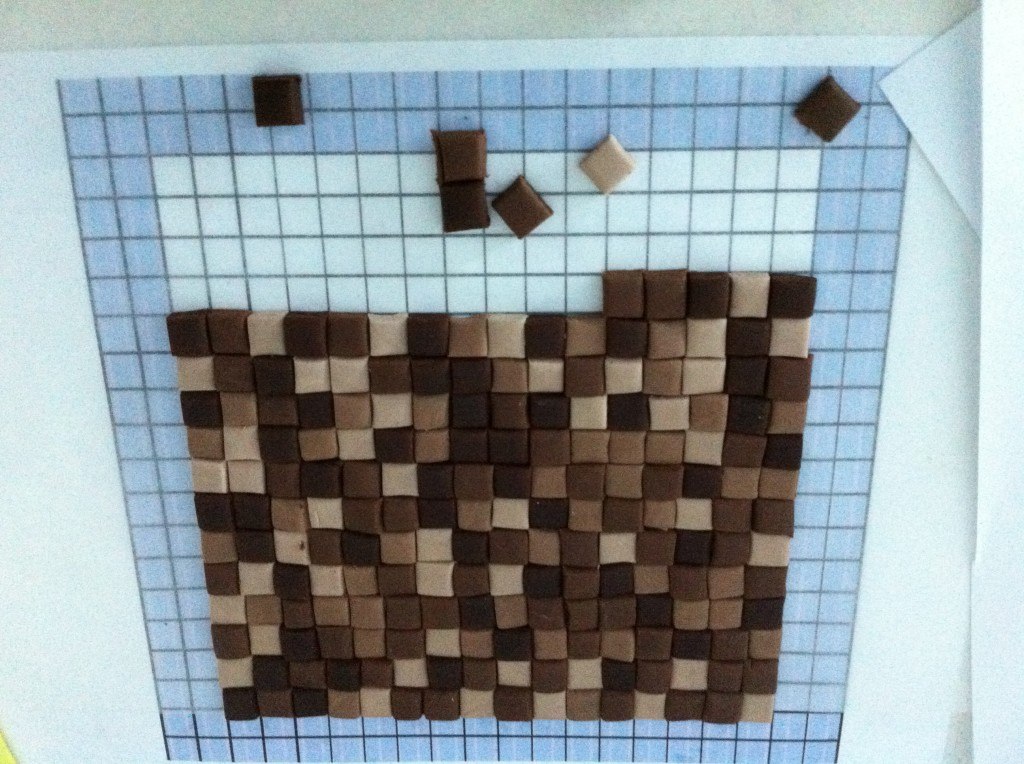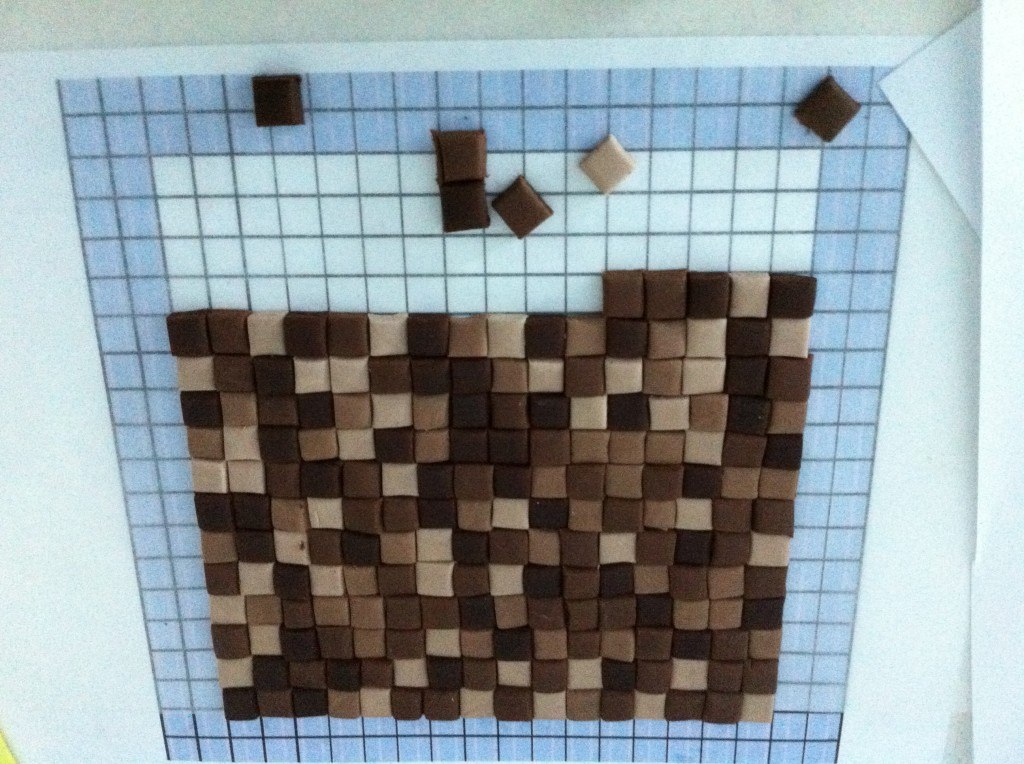 Lightly dampen the fondant using a paintbrush. Slide your baking paper onto something firm but thin, like cardboard. Line up the bottom edge with the base of the cake and then lift up and push into place. Remove the cardboard and use a fondant smoother to flatten, then peel off the baking paper. When you do the top green section do not put water on it, instead put the cardboard on top of it, and flip it over. Then put in position on the cake and slide the cardboard out of the way. Then finish the other sides in the same manner as the first.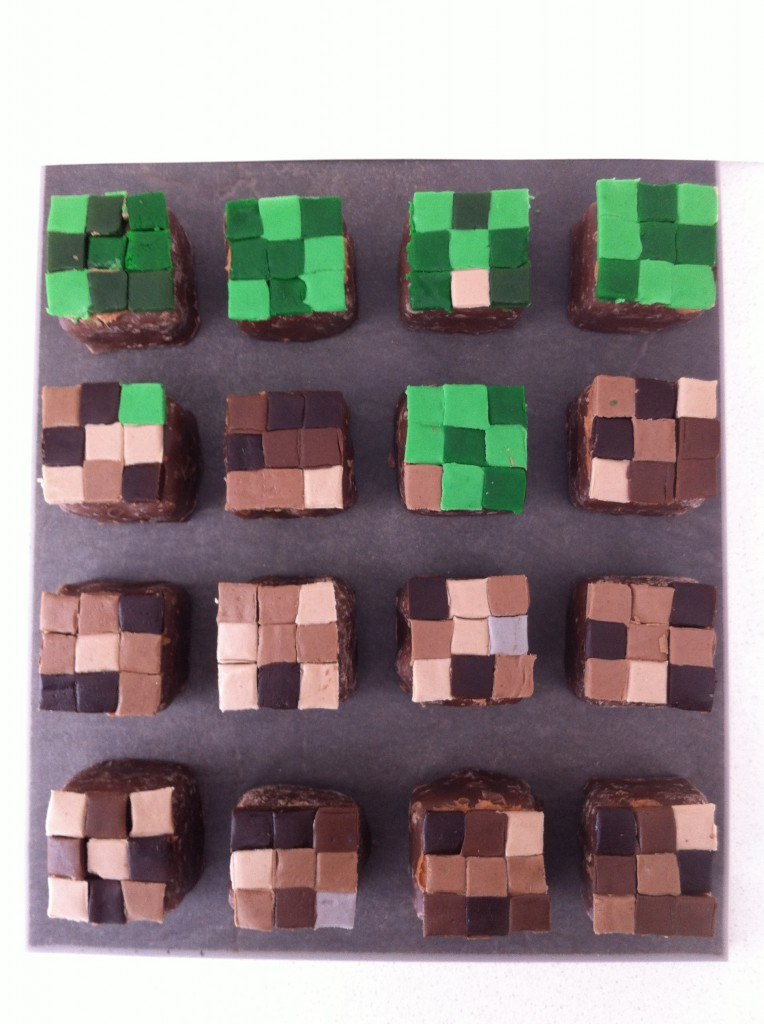 If you have left over fondant you can make more squares and use on pieces of cake or chocolate honeycomb squares.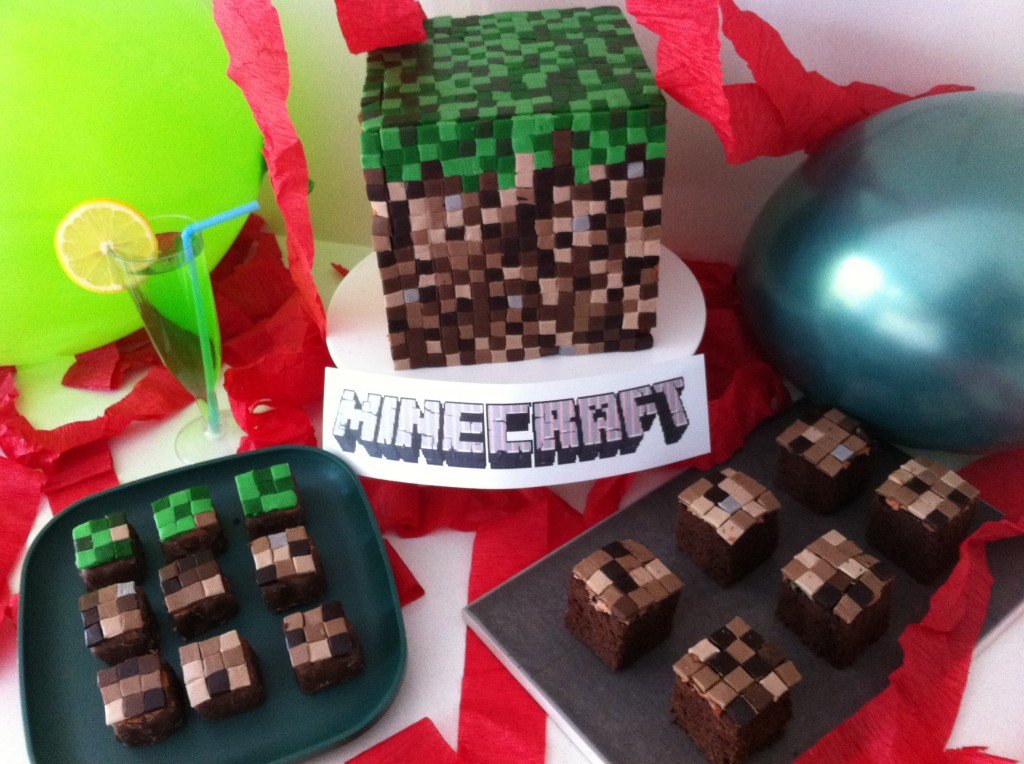 4.3352
My Cookbook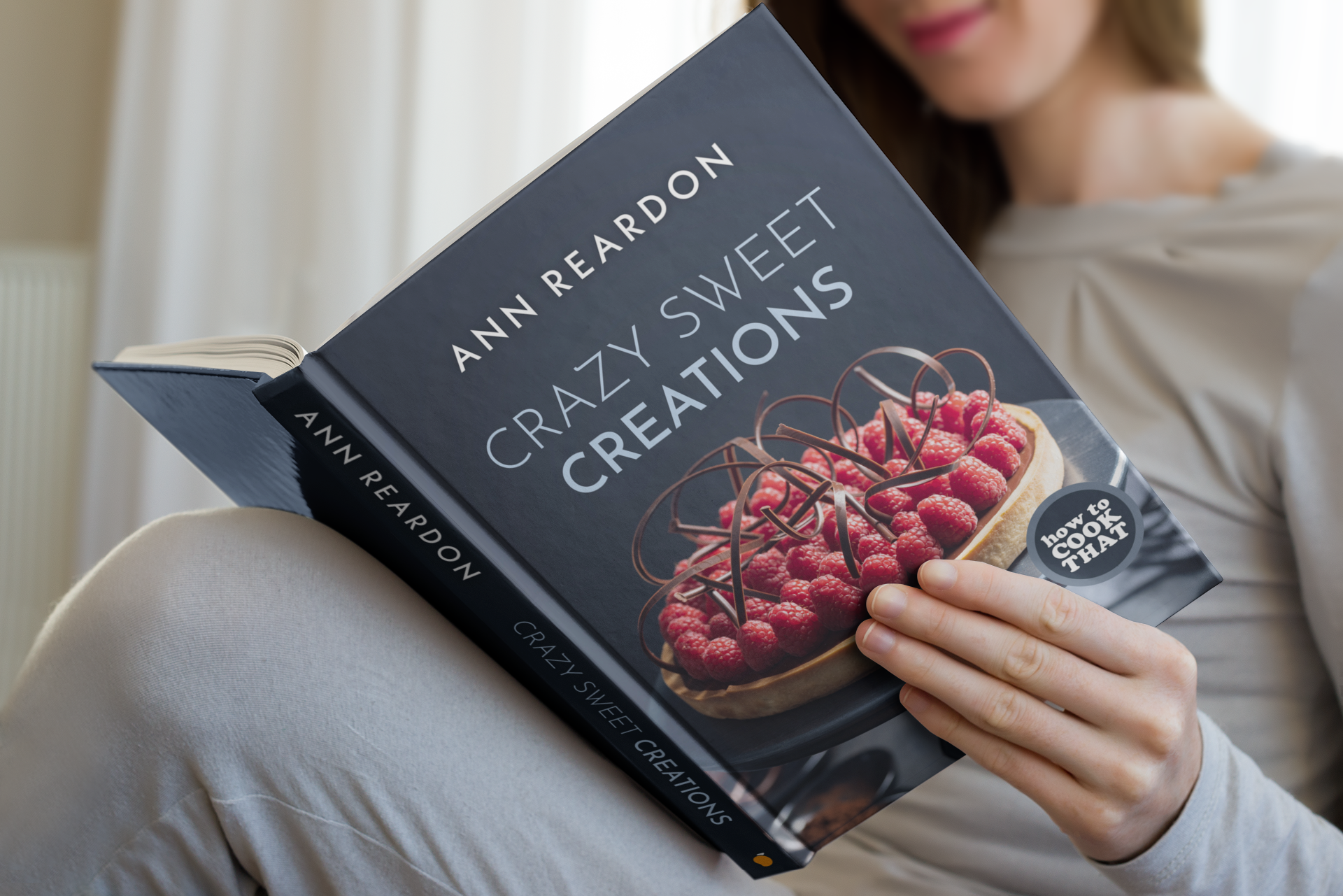 Stores that sell my book listed by country: http://bit.ly/ARcookbook All recipe quantities in the book are in grams, ounces and cups.