Recipe for home-made fondant (sugar paste)

Fondant Recipe Ingredients
1/2 cup or 176g (6.21 ounces) glucose syrup
1 tablespoon or 15ml glycerin
1 tablespoon or 14g (0.49 ounces) gelatin
1 tablespoon or 15ml water
900g (31.75 ounces) or 7 cups plus 2 Tbsp pure icing sugar
Extra 1-2 teaspoons of water as needed
Fondant Recipe Directions
Place the glucose syrup and glycerin in a heatproof bowl.
Sprinkle the gelatin over the top and then add the water. Leave the mixture for 1 minute for the gelatin to swell and soften.
Microwave for 30 seconds, stir and repeat until mixture is clear.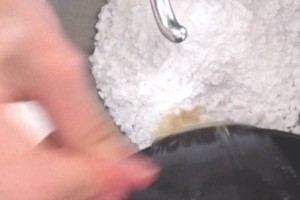 Sieve icing sugar into large mixing bowl and pour in the glucose mixture.
Mix on low speed with electric mixer using a dough hook. If needed add the additional 1-2 teaspoons of water.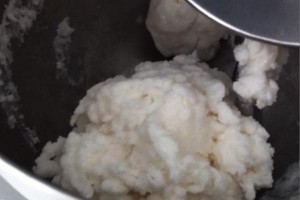 Once it forms a ball in the bowl tip onto the bench and continue to kneed until smooth.
If not using immediately wrap in plastic and then store in a ziplock bag.
Other Posts on fondant:
Fondant review commercial v homemade
BIG ANNOUNCEMENT
I have been busy over the last year planning, writing and overseeing the photography and layout for my first ever cookbook! There are heaps of my favourite dessert recipes in there with a chapter on pastries, ice-cream, yummy cakes, artistic desserts and of course chocolate desserts. Each chapter has its own intro explaining the food science that you'll need to know for success every time. Booksellers where you can purchase your very own copy: http://bit.ly/ARcookbook
All recipe quantities in the book are in grams, ounces and cups.