iPad Cake Recipe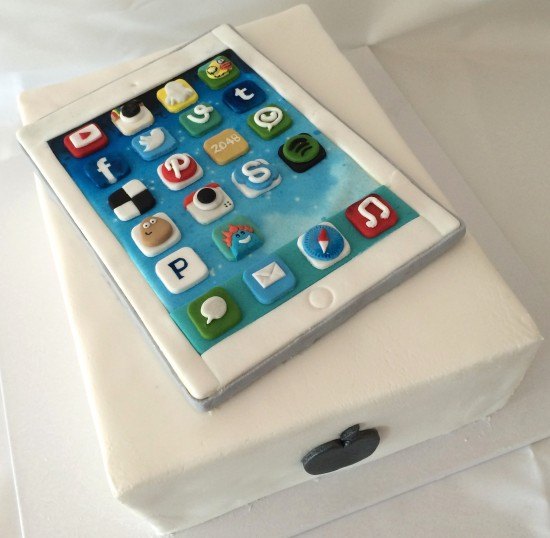 All your favourite Apps on two iPad cakes.  A few weeks ago I asked you to name your favourite Apps and the response was absolutely huge!  So after adding them all up, here are the most requested icons squeezed onto two iPad cakes. I'll show you two methods to make this cake in the video below.
To make the iPad cake you will need:
1 1/2 x the rich chocolate cake recipe baked in two trays
2x frosting recipe I used 1x american butter cream and 1 x white chocolate ganache whipped together
2kg (4.41 pounds) white fondant
Gel food colouring
blue powdered food colour
silver luster dust (for the apple on the side of the box)
100g (3.53 ounces) black fondant
cake board
optional – app cutter made from aluminium flashing 0.3mm thick so it is easy to bend but holds its shape
optional – fondant extruder
optional – ipad printed icing sheet, download the template or make your own and email to one of the many online companies that print onto icing sheets.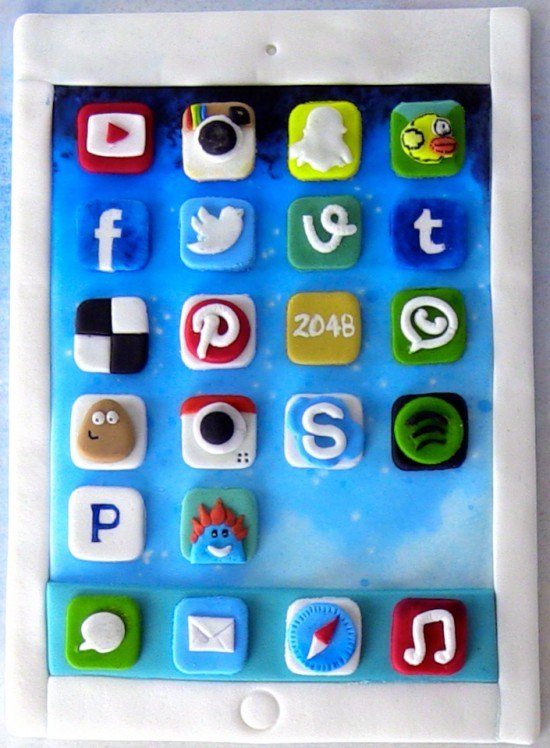 You can make the apps with fondant like the one above or with a printed icing sheet like the one below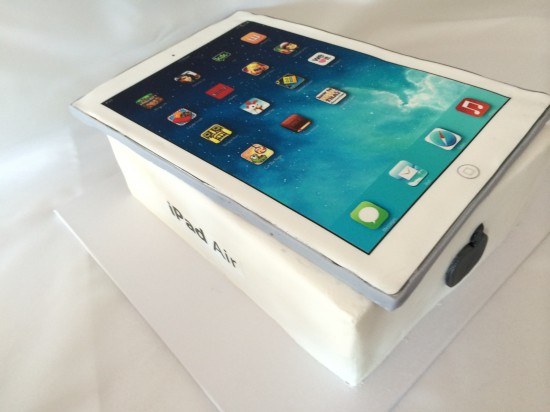 2014
by Ann Reardon How To Cook That
My Cookbook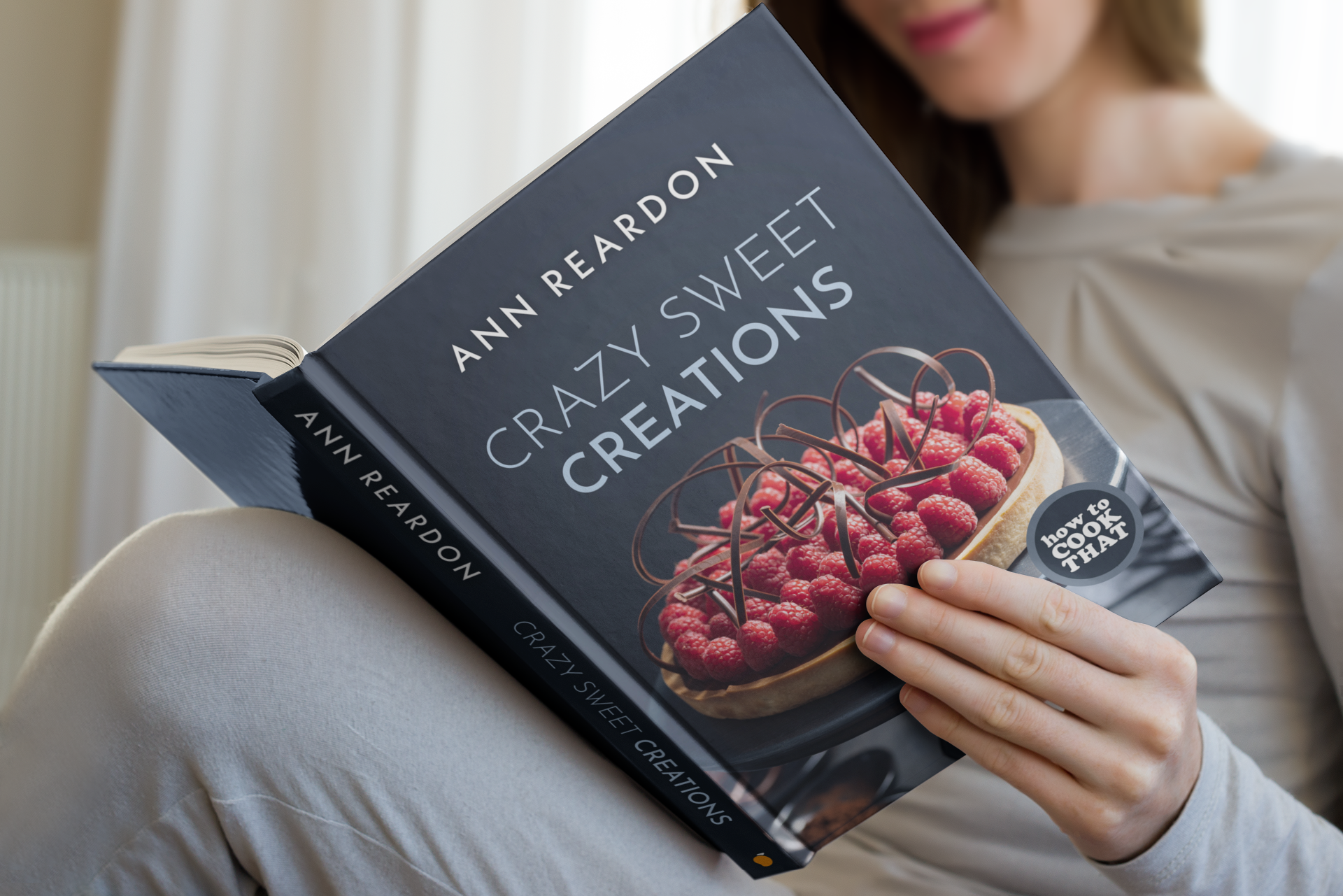 Stores that sell my book listed by country: http://bit.ly/ARcookbook All recipe quantities in the book are in grams, ounces and cups.