10 More Chocolates Truffle Recipes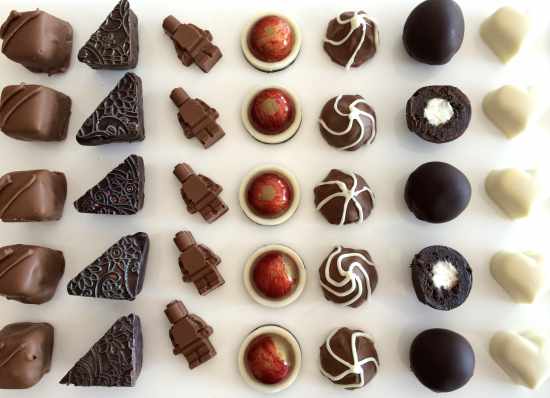 Chocolate truffles are a wonderful gift but to purchase handmade chocolates can be rather pricey.  Now you can make your own and have the amazing taste of hand made fresh chocolates.
For all truffles if you are using real chocolate, containing cocoa butter, you will need to temper when using it to coat. No tempering needed when using it in fillings.  Tempering makes it set firmly at room temperature. There is a video explaining tempering for you. If you are using compound chocolate, containing vegetable fat, it does not need tempering but will not taste quite as good.
Cookies And Cream Truffles Recipe

hemisphere mold
white, dark and milk chocolate
gold luster dust
red cocoa butter
For the filling:
150g (5.29 ounces) white chocolate
60g (2.12 ounces) or 1/4 cup (35% fat) cream
5g (0.18 ounces) or 1 tsp vanilla
cookie crumbs baked until crisp.
Chocolate covered Honeycomb


silicone lego man mold
milk chocolate
honeycomb – see this previous post for the honey comb recipe video This will make a whole bowl of honey comb, for these little chocolates I only used the crumbs so you will have plenty of left over honey comb chunks.
Smores Truffles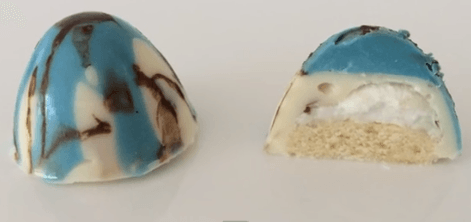 one quantity of the sugar cookies recipe
marshmallows
white chocolate and oil based food colouring
milk or dark chocolate
Oreo Truffles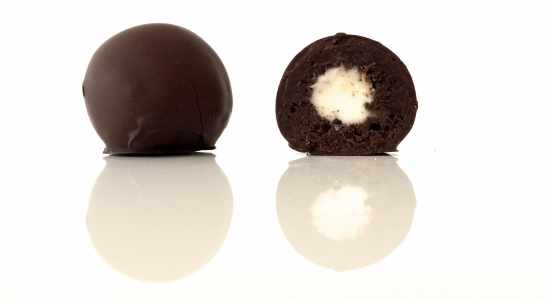 Centre:
truffle centre: oreo filling, I biscuit worth of filling for each truffle.
Surrounds: (If you use 1/2 Tbsp per truffle makes enough for 14)
12 oreos filling removed
120g (4.23 ounces) chocolate
50 millilitres (1.69 fluid ounces) or 3 Tbsp plus 1 tsp cream
Dark chocolate for dipping.
Chocolate Coated Nougat

nougat using the video recipe on this previous post.
chocolate for dipping
texture mat (optional)
luster dust
Banana Truffles Recipe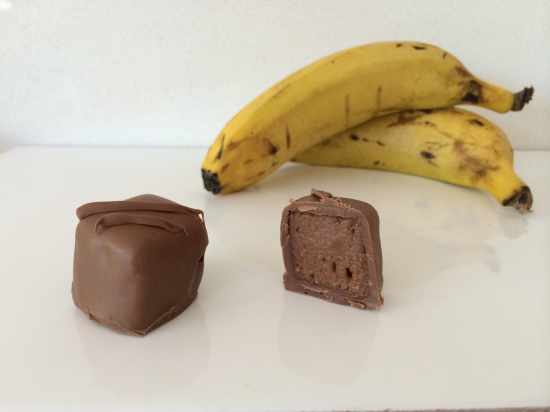 160g (5.64 ounces)  or 1/2 cup plus 1 Tbsp banana puree (approx 2 medium bananas)
10g (0.35 ounces) or 2 tsp lemon juice
50g (1.76 ounces) or 1/4 cup butter
85g (3 ounces) milk chocolate
Milk chocolate for coating.
Pumpkin Spice Truffles Recipe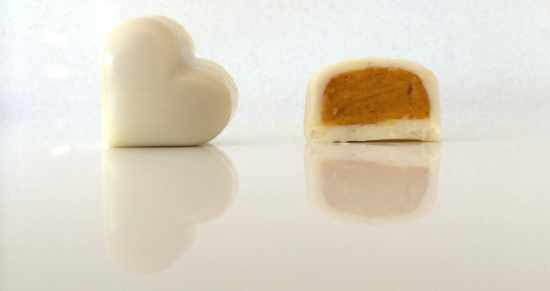 160g (5.64 ounces) roast pumpkin
50g (1.76 ounces) or 1/4 cup butter
10g (0.35 ounces) or 2 tsp (35% fat) cream
85g (3 ounces) white chocolate
1/2 tsp Pumpkin Spice made from: 1 1/2 tsp cinnamon, 1/2 tsp nutmeg, 1/2 tsp ginger, 1/4 tsp all spice
White chocolate for coating
Cheesecake Truffles Recipe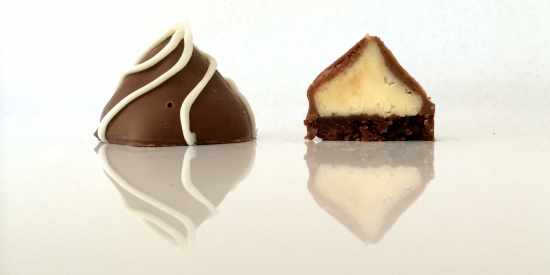 Base: makes 42 x 3 cm (1.18 inches) circles
Biscuit crumbs:
130g (4.59 ounces) or 1/2 cup plus 1 Tbsp and 2 tsp butter or margarine
175g (6.17 ounces) or 3/4 cup plus 1 Tbsp caster (superfine) sugar
1 whole or 50g (1.76 ounces) egg
1 1/3 or 215g (7.58 ounces) all purpose or plain flour
2/3 cup or 80g (2.82 ounces) unsweetened cocoa powder
Cream the butter and sugar, add the egg and mix then add dry ingredients
and stir until combined. Roll out on non-stick paper.
Bakes for 10 minutes at 180C (356 degrees Fahrenheit).
Crumble and mixed with 200g (7.05 ounces) or 1 cup melted butter
Baked Cheesecake Filling (enough for 65 truffles)
360g (12.7 ounces) or 1 1/3 cup plus 1 Tbsp and 1 tsp cream cheese
pinch of salt
1/3 cup plus 1 Tbsp or 86g (3.03 ounces) sugar
4 tsp or 12g (0.42 ounces) plain flour
1 whole or 50g (1.76 ounces) egg
1/2 or 9g (0.32 ounces) yolk
1/2 tsp vanilla
2 1/2 tsp or 12millilitres (0.41 fluid ounces) (35% fat) cream
Bake at 162C (323.6 degrees Fahrenheit) in a water bath for approx 30 minutes
milk chocolate for coating
white chocolate for pattern
Wasabi Chocolates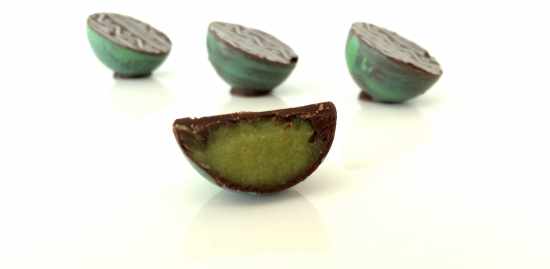 Wasabi
dark chocolate for coating
chocolate transfer sheet
green cocoa butter
Liquor Truffles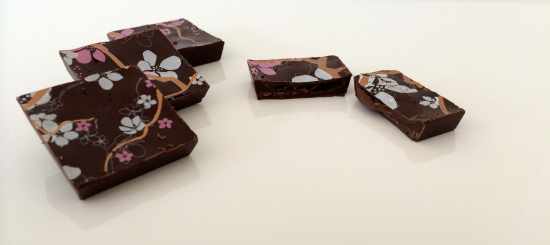 65g (2.29 ounces) or 1/4 cup plus 1 tsp (35% fat) cream
17g (0.6 ounces) or 1 Tbsp plus 1 tsp butter
160g (5.64 ounces) chocolate
28g (0.99 ounces) or 1 Tbsp plus 2 tsp rum or liquor of your choice
chocolate transfer sheet (optional)
Dark chocolate for molds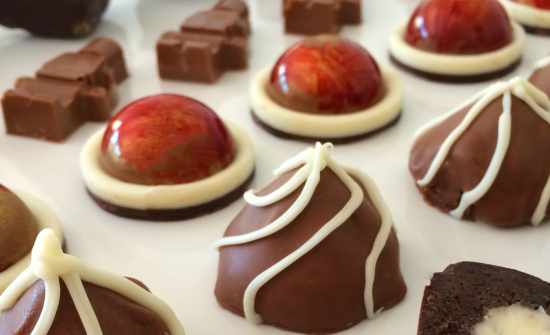 2014
by Ann Reardon How To Cook That
My Cookbook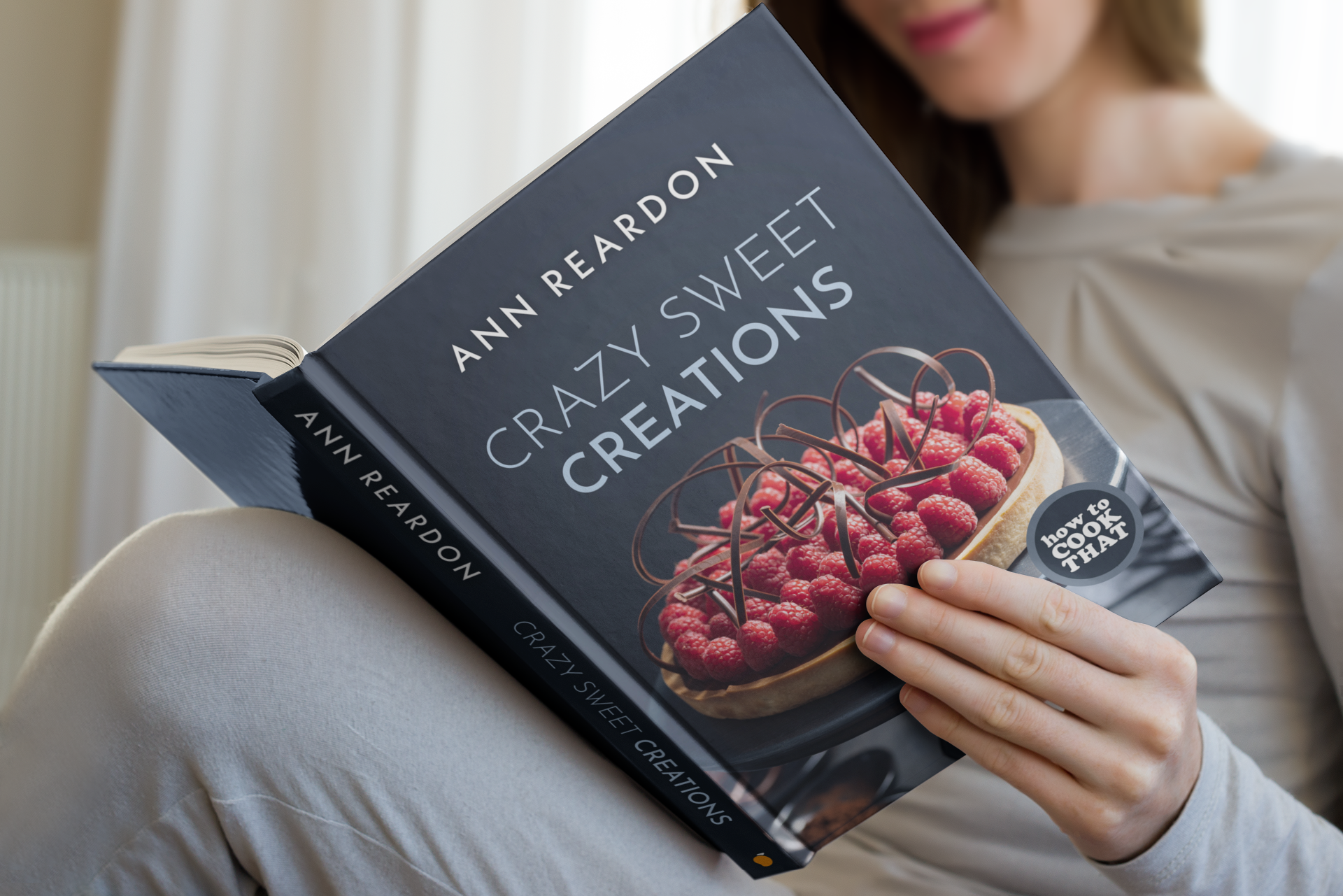 Stores that sell my book listed by country: http://bit.ly/ARcookbook All recipe quantities in the book are in grams, ounces and cups.