Cupcake Frosting – Chocolate Mint Ganache Recipe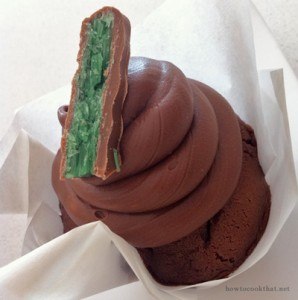 Rich chocolate cupcakes with creamy mint chocolate ganache and a slice of peppermint crisp.  You can eat these as is or heat them in the microwave, let the ganache melt down over the warm cake and serve with a generous scoop of vanilla ice cream.
To make a ganache that is piping consistency at room temp, you will need to make it a day ahead and let it sit in the fridge overnight.
Chocolate Mint Ganache Frosting Recipe (for 10 cupcakes)
200g (7.05 ounces) of chocolate
220 millilitres (7.44 fluid ounces) of cream (35% fat or higher)
1 sprig of mint
25g (0.88 ounces) or 2 Tbspns unsalted butter
1 Peppermint Crisp Chocolate bar for decoration (optional)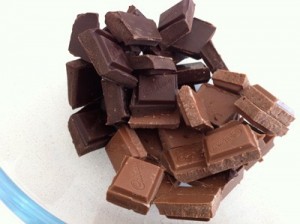 Break up the chocolate in a bowl.  I like to use half milk chocolate and half dark chocolate (70% cocoa), this is purely dependent on how you like your ganache to taste.  If you use all milk, it tastes a bit creamy, all dark and it's a bit too strong.  If you use half-half it ends up tasting like milk chocolate.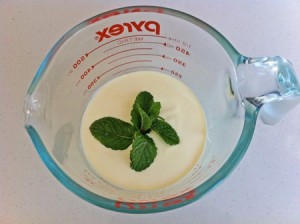 Measure your cream and mix in your mint.  One sprig of mint gives a subtle mint flavour, add more if you want something more intense. (Caution – one time I added a handful of chopped mint and the flavour was so strong that it was inedible).
Bring the cream to the boil then pour through a sieve over the chocolate.  Leave it to sit for a minute so the chocolate can melt. Then stir until smooth.
Add the butter and stir some more.  Don't worry if your ganache seems too runny it will go firm as it cools. Place the bowl in the fridge overnight.  (Tip – do not cover warm ganache with plastic wrap as water from steam will form on the wrap and drop into the ganache).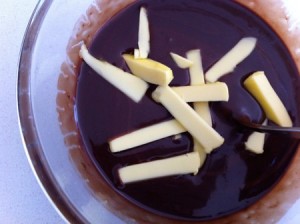 The next day spoon the ganache into a piping bag or plastic ziplock bag.  Leave on the bench for a few minutes to soften.  Pipe generous swirls onto your cupcakes and top  with a mint leaf or a shard of peppermint crisp chocolate bar.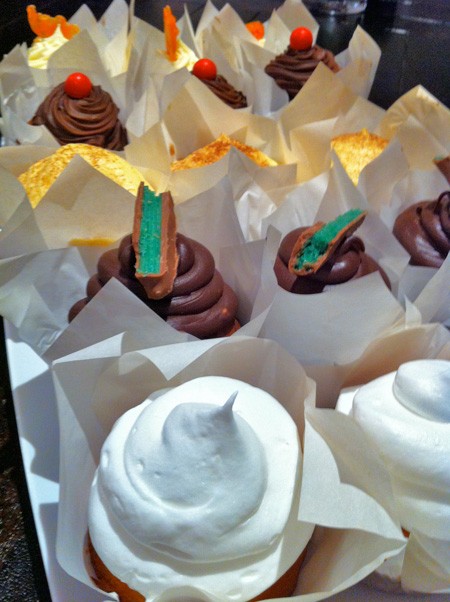 Enjoy!
My Cookbook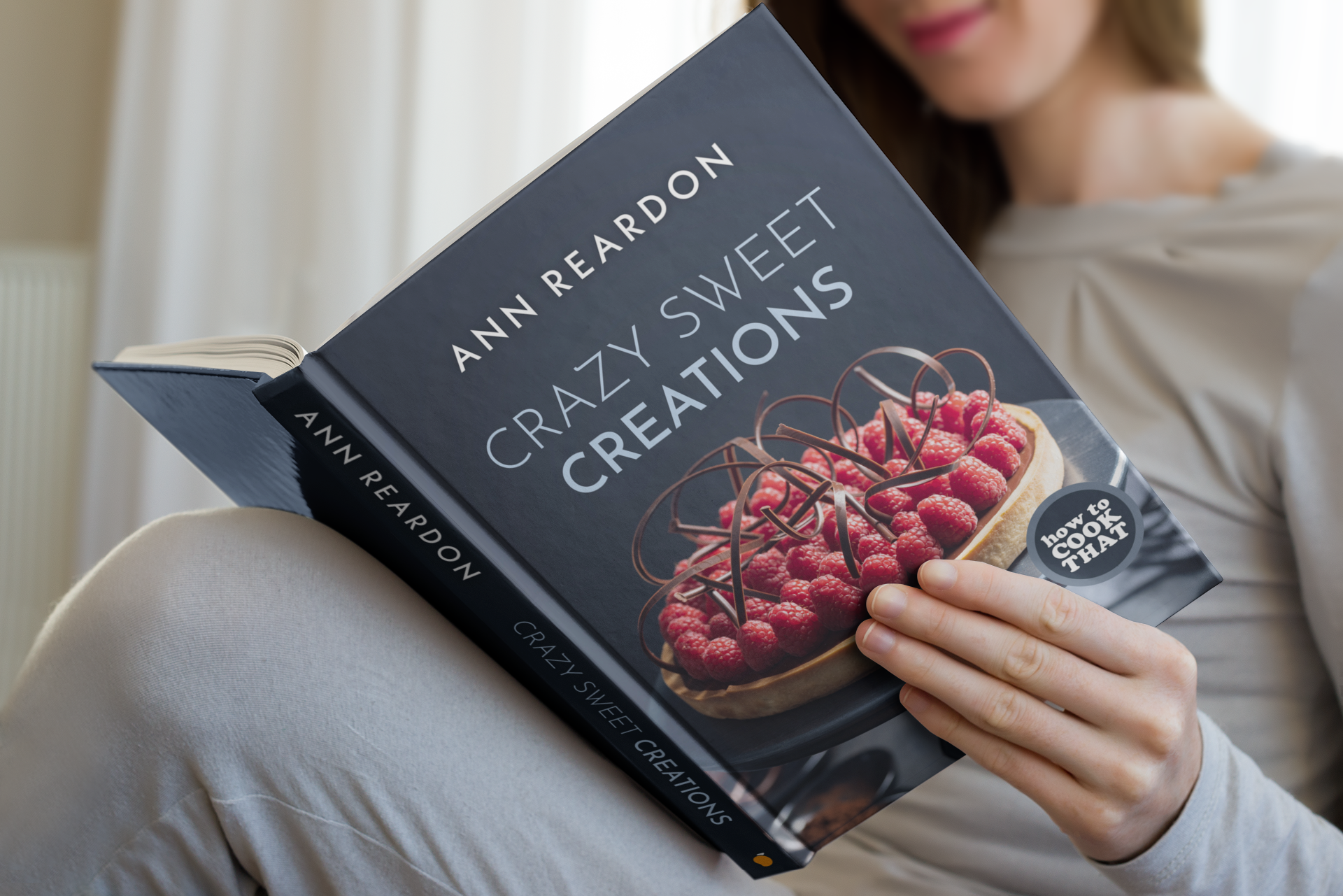 Stores that sell my book listed by country: http://bit.ly/ARcookbook All recipe quantities in the book are in grams, ounces and cups.