Chocolate Glacage [glassage]/ Chocolate Mirror Glaze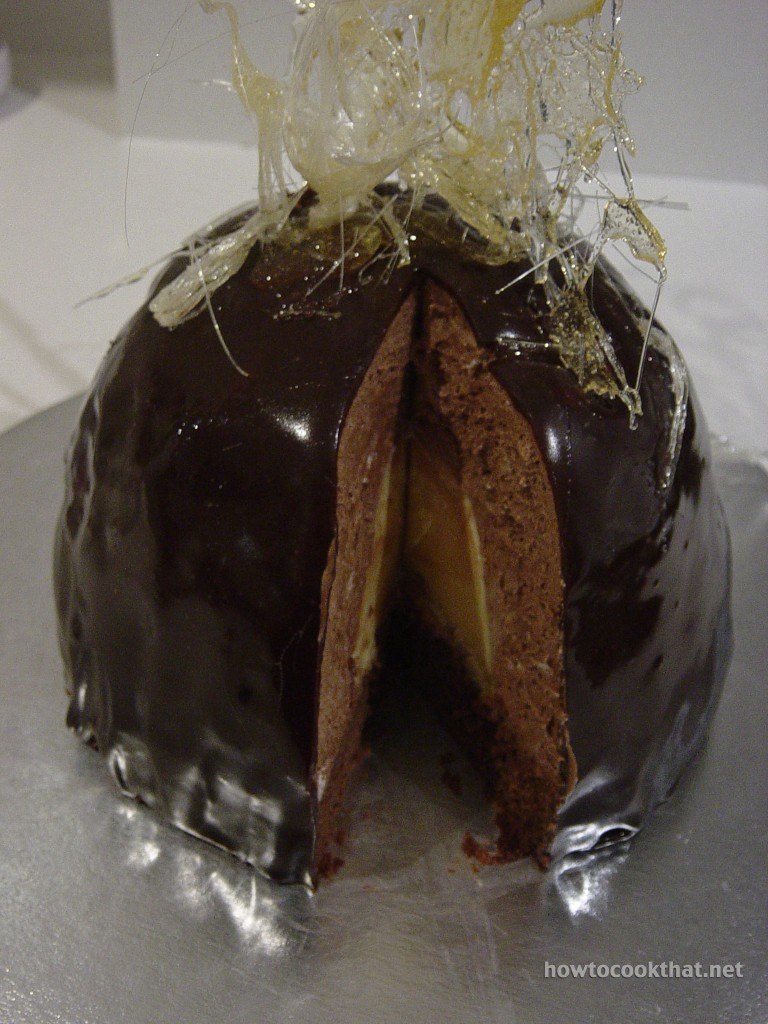 Above is an entremet (recipe here)– covered in chocolate glacage – yes it was delicious!
The glacage needs to be made at least the day before you need it, but you can store it in the fridge for up to a couple of weeks.  The item you are covering should be frozen for glazing and then defrosted.
Ingredients:
20g (0.71 ounces) or 1Tbsp powdered gelatin bloomed in 90g (3.17 ounces) or 1/3 cup cold water
200g (7.05 ounces) or 3/4 cup cream (35% fat)
300g (10.58 ounces) or 1 1/3 cup sugar
90g (3.17 ounces) or 1/3 cup additional water
100g (3.53 ounces) or 3/4 cup cocoa powder
250g (8.82 ounces) or 2/3 cup glucose syrup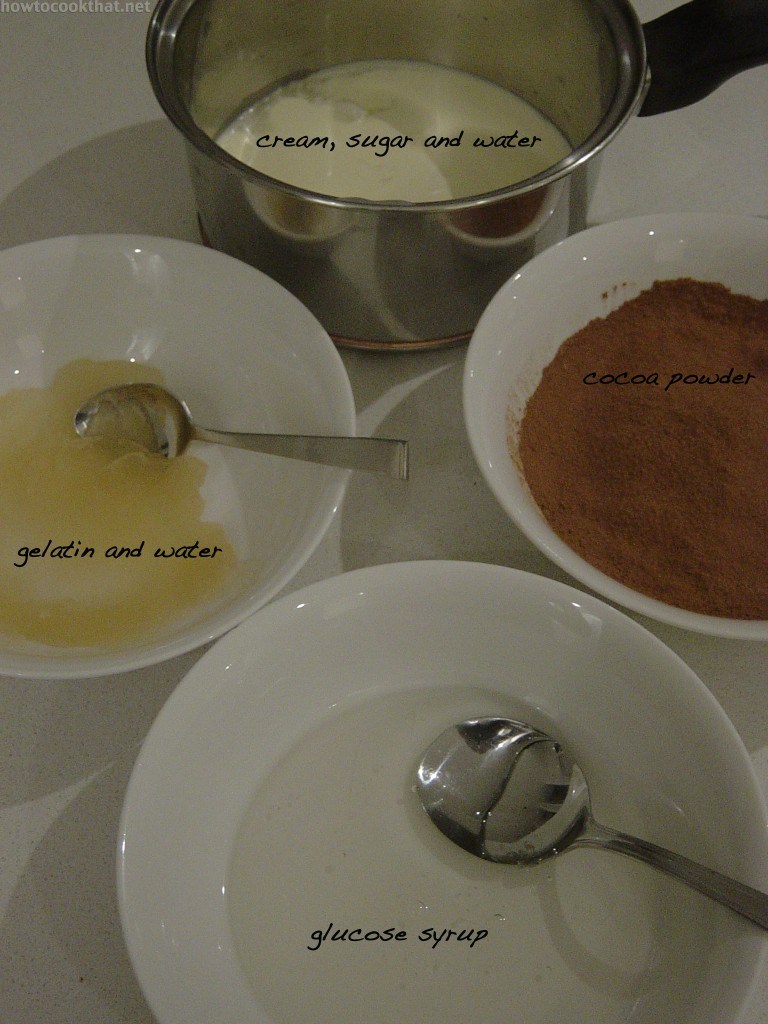 Directions:
Mix the gelatin with the cold water 90g (3.17 ounces) and set aside.
Heat the sugar, cream and remaining 90g (3.17 ounces) of water until it boils.
Remove from heat, add glucose and sifted cocoa powder.
Stir in the gelatin and mix well.
Strain through a metal sieve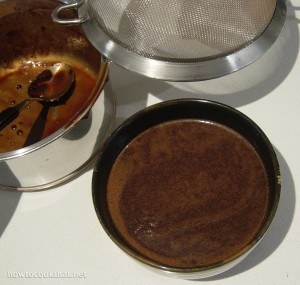 Cover with plastic wrap and chill overnight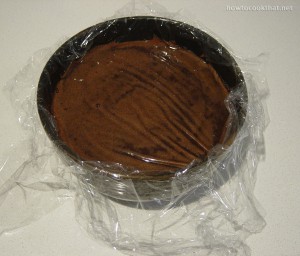 To use the glaze follow video instructions below – melt in the microwave in 10sec bursts until reaches 28-33C (91.4 degrees Fahrenheit)

Cake or entremet to be glazed should be frozen.  Rub off any ice crystals.
Scoop and pour glaze over entremet allowing excess to drip onto a tray.
Once set transfer to serving plate and decorate.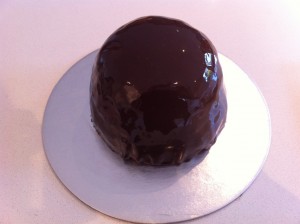 glacage recipe credit to: patissierjourney
My Cookbook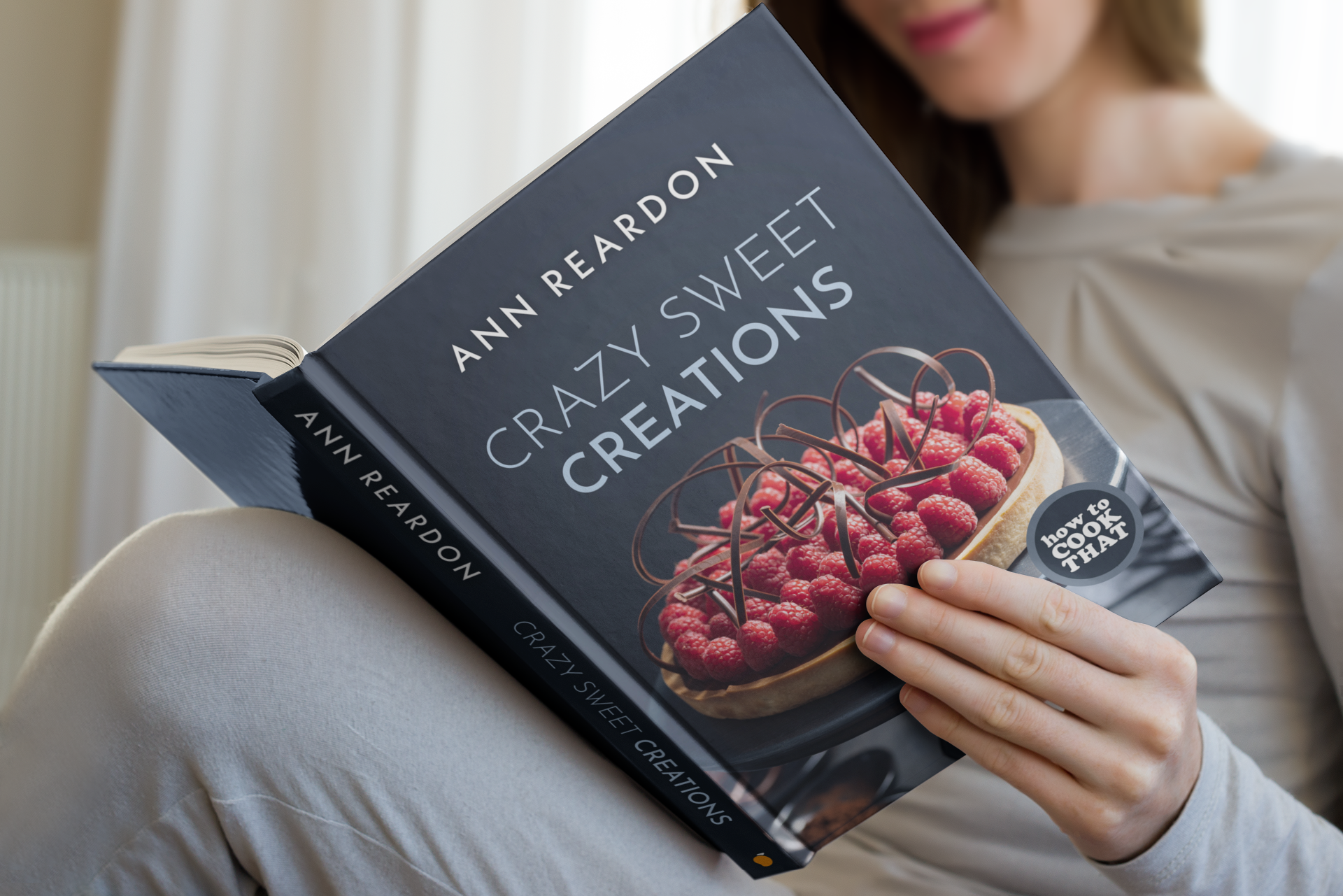 Stores that sell my book listed by country: http://bit.ly/ARcookbook All recipe quantities in the book are in grams, ounces and cups.