Dora The Explorer Cake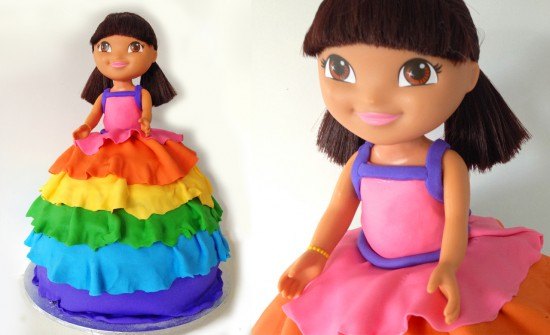 Here's a super simple Dora the Explorer birthday cake idea.  Bright and beautifully colourful in the Dora logo colours, this dress is ready for any party or fiesta.  Making a gorgeous cake is fun but there's always a big clean-up afterwards of course. The only issue is that our dishwasher broke this week, meaning all of Dora's dishes plus the usual two or three loads per day suddenly piled up.  It was all a bit of a hassle … but then something interesting happened.  This week I discovered that doing dishes together is a great time to talk to your kids.  It's like holding them captive with soapy water and a tea-towel and surprisingly effective at extending dinner conversations into the evening.  It's funny how life's little problems sometimes throw up unexpected pleasures.
To make your Dora Cake you will need
Cake:
I used a double quantity of my light fluffy sponge cake recipe. Baked into two 20cm (7.87 inches) round cake tins and one 20cm (7.87 inches) pyrex oven proof bowl.
Frosting:
One quantity of white chocolate ganache cooled and whipped with one quantity of vanilla buttercream. See the frosting recipes post for those recipes.
Fondant:
60g (2.12 ounces) pink
60g (2.12 ounces) purple
60g (2.12 ounces) orange
60g (2.12 ounces) yellow
60g (2.12 ounces) green
60g (2.12 ounces) blue
If you are colouring white fondant you will need red, blue and yellow gel colour to make these and I suggest you also buy purple colouring as it can be hard to mix a bright purple, it tends to look greyish.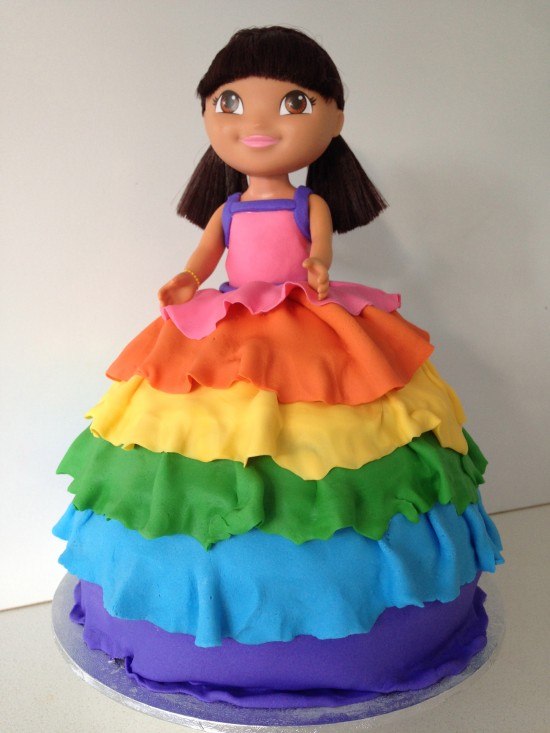 2014
by Ann Reardon How To Cook That
My Cookbook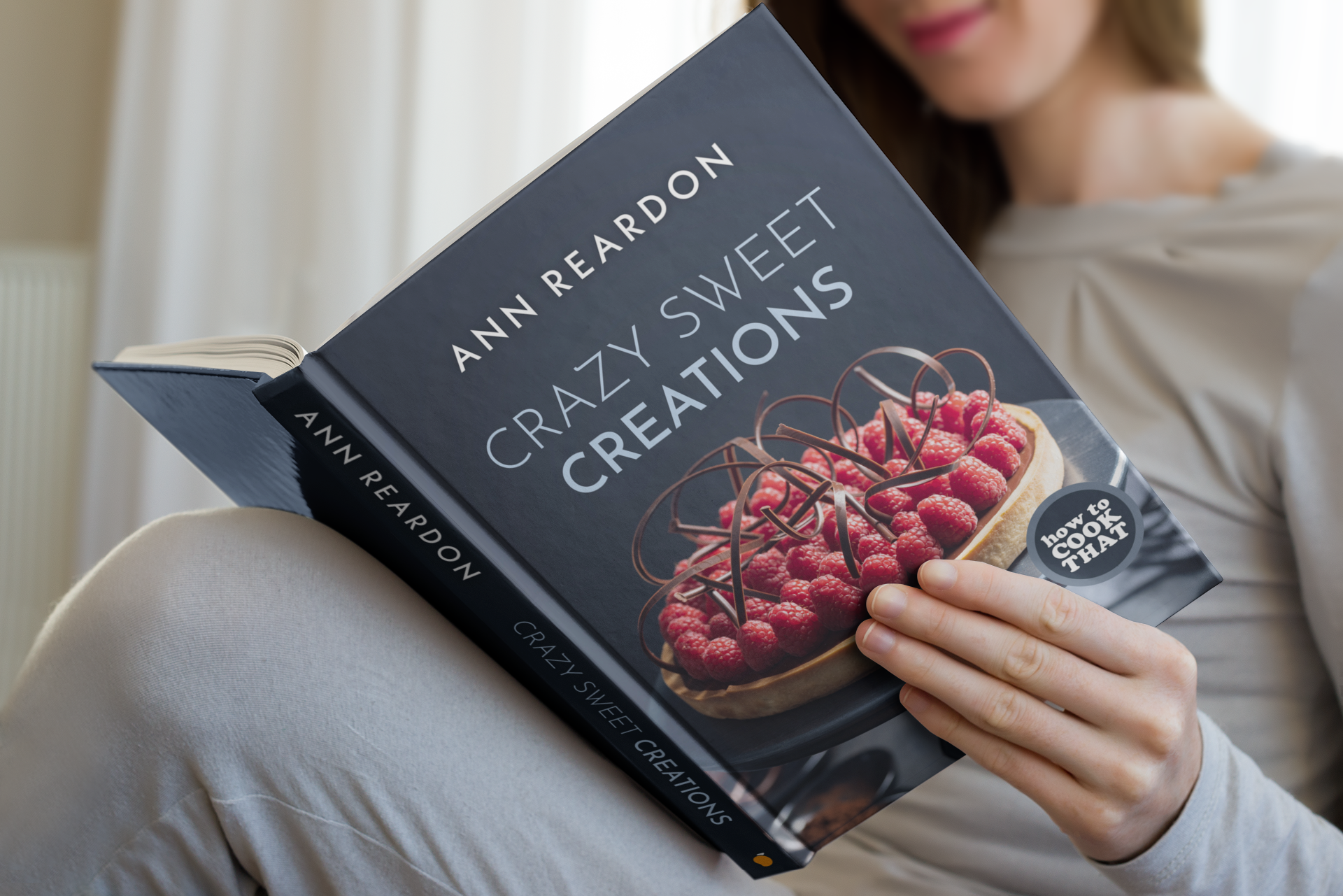 Stores that sell my book listed by country: http://bit.ly/ARcookbook All recipe quantities in the book are in grams, ounces and cups.