Double Rainbow Apple Pies
My husband declared these to be the yummiest dessert he's ever tasted. If you take a moment to look under the desserts tab on this website you'll realize that, in our house, is a big call. He is however slightly biased because he has always loved apple pies.
To make these double rainbow apple pies you will need:
Puff pastry
whole apples washed and optionally peeled
cinnamon (optional)
Colored pastry
320g (11.29 ounces) Flour
165g (5.82 ounces) Butter
Gel food colour
Melt the butter in the microwave, pour it into the flour and mix it together.
Once it looks like crumbs use you hands to squeeze it together and knead it lighty until it forms a ball.
Split you dough into 8 small portions colour using gel food coloring.
Custard Filling
3 egg yolks
60g (2.12 ounces) sugar
1 cup or 250mL (8.45 fluid ounces) milk
1 tsp vanilla
15g (0.53 ounces) cornstarch
1 tablespoon butter
Add the sugar and cornstarch to the yolks and whisk together.
Pour in the milk, vanilla and butter and mix to combine. Heat over medium heat, stirring continuously until it boils and thickens. Keep stirring while it bubbles for at least another 30 seconds. Remove from the heat.
Preheat your oven to 180C (356 degrees Fahrenheit).
Take a square of puff pastry and cut it in half to make two rectangles.
Place a snake of your yellow dough on a diaganol, then add your other colours alongside so you have stripes of colour.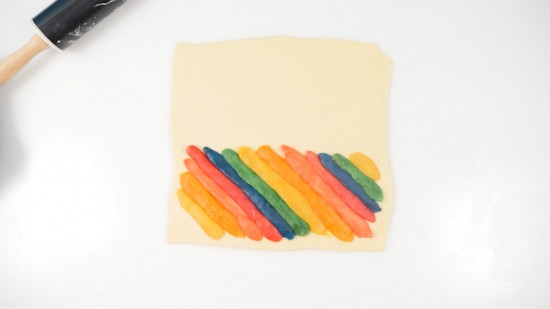 Cover with the other rectangle of puff pastry and using a rolling pin roll it out lengthwise only.
Trim off one edge to make it straight then on on an angle roll the pastry so you end up with really long snake.
Take your rolling pin and roll it out lengthwise. Rub some water on top and roll it up. Carefully cut it in half using a sharp knife.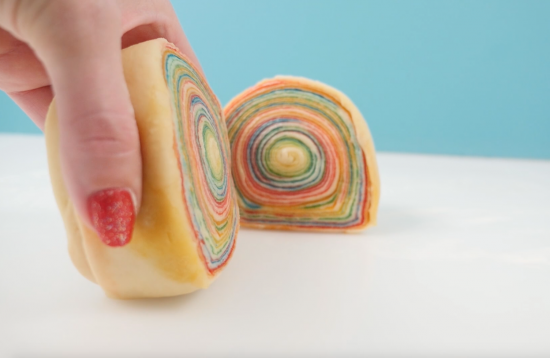 Roll one piece out into a circle. Core your apple and place it onto the pastry disc and pie custard in to fill the apple. Sprinkle with cinnamon (optional).
Wrap the pastry around the apple and squeeze to seal it. Flip it upside down so the sealed part is at the base.
Bake in a moderate over on a lined baking tray. Serve hot and enjoy.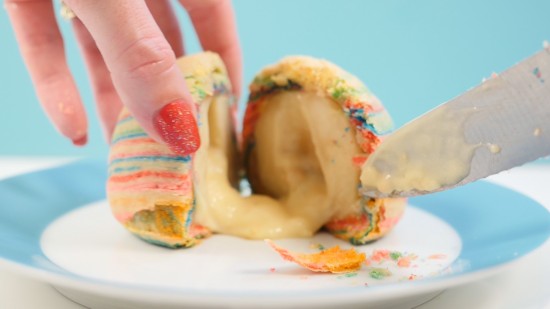 My Cookbook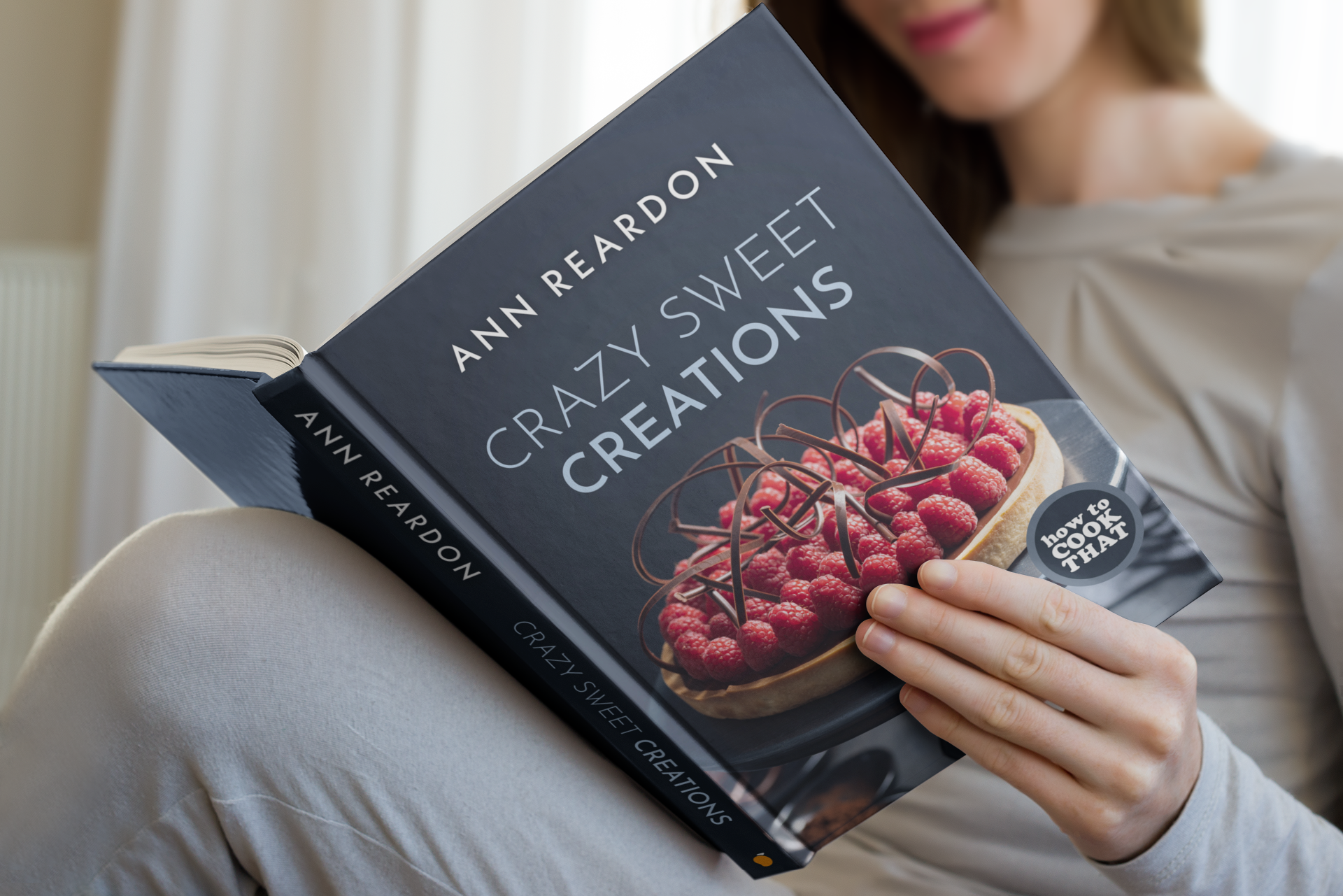 Stores that sell my book listed by country: http://bit.ly/ARcookbook All recipe quantities in the book are in grams, ounces and cups.