Edible Bob Ross Painting
3 x my rich chocolate cake recipe baked in four trays 25cm (9.84 inches) x 38cm (14.96 inches).
4 x vanilla buttercream recipe
Orange Simple Syrup
juice of one orange
equal volume of sugar
White Chocolate Ganache
420mL (14.2 fluid ounces) cream
1260g (44.45 ounces) white chocolate (look for chocolate that contains cocoa butter not vegetable fat)
White Fondant
700g (24.69 ounces) white fondant
Food colours (I used artisan) to mix into ganache
Titanium white – lots of white food colouring
Prussian blue – 'azure blue' and little 'pink-alicious'
Dark Sienna – cocoa powder, 'pink-alicious' and white
Midnight black – melted dark chocolate plus some 'midnight black' and 'juicy orange'
Cadmium Yellow – 'sunshine yellow' and tiny bit melted dark chocolate (actual chocolate not a colour)
Indian yellow – 'sunshine yellow' and a tiny bit of 'juicy orange'
Bright Red – 'hot rod red' and some melted dark chocolate
Azure Crimson – 'pink-alicious', 'azure blue', 'deep purple', 'hot rod red'
Vandyke Brown – cocoa powder
Other
Cake board with two or more support pieces of wood screwed in from the back to support the cake
Foil to cover the board
Easel – optional but looks great to display the cake on, put extra screws in so that it can support a heavy cake
Brushes
Palette knife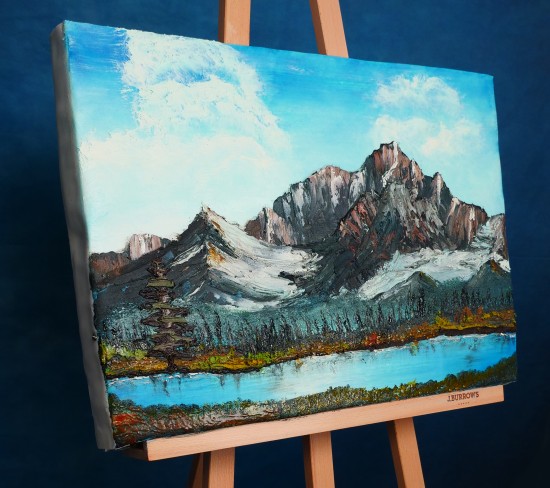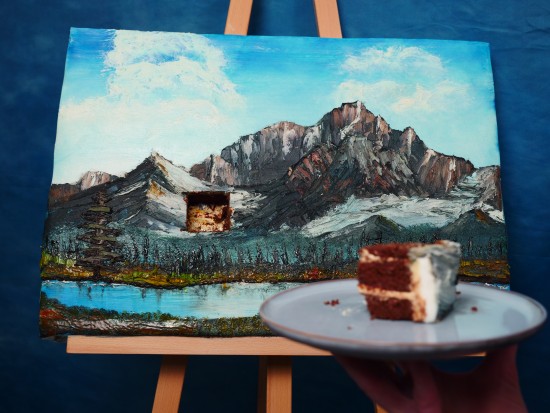 It's nearly Christmas, grab a cookbook and cross someone off your present shopping list. Stores that sell listed by country: http://bit.ly/ARcookbook
All recipe quantities in the book are in grams, ounces and cups.