"Is your Food Fake or Real" video exposed
A recent video by Blossom (First Media) showed all sorts of apparent food adulteration and left people questioning 'is my meat stuck together with meat glue?' … 'is my salt fake?" … "is there plastic in rice?" and "is there washing powder in ice-cream?" All these questions and more will be answered in this video.
Claim: "Processed cheese with additives burns and natural cheese Melts"
Verdict: MISLEADING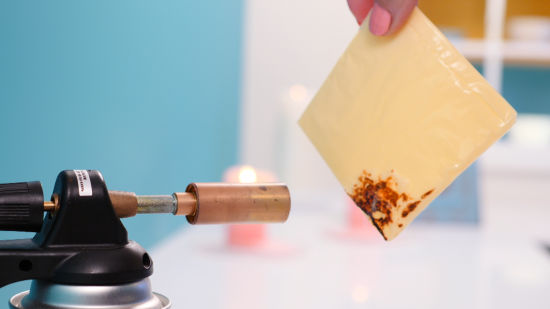 The 'natural' cheese melts due to the higher fat content allowing it to flow and drip down when heated.
Claim: "When heated over a candle, pure spices ignite while impure ones don't"
Verdict: FALSE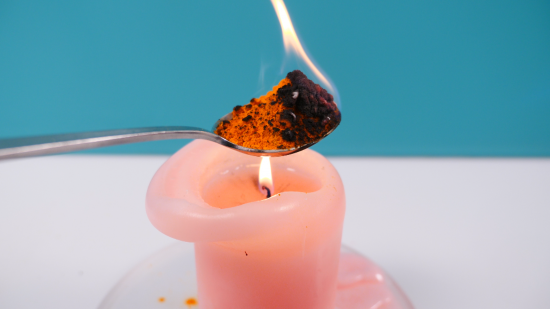 100% pure turmeric would not ignite over a candle. The only way to get it to ignite was to use a blow torch. On re-examining the Blossom video it seems like that may be what they did too.
Claim: "When placed in the oven natural vitamins will not burn, synthetic ones will"
Verdict: FALSE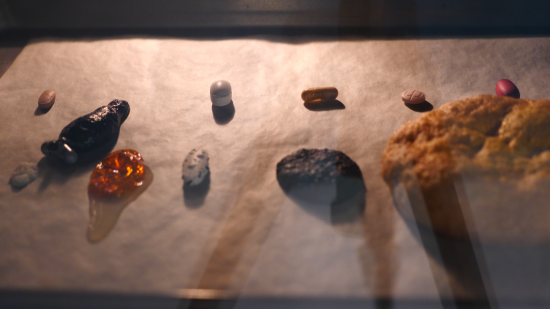 Other factors (eg. if sugar is added to the tablet to make it chewable) play a role in whether it burns or not.
Claim: "Ice-cream adulterated with washing powder will bubble when you add lemon juice"
Verdict: SCARE-MONGERING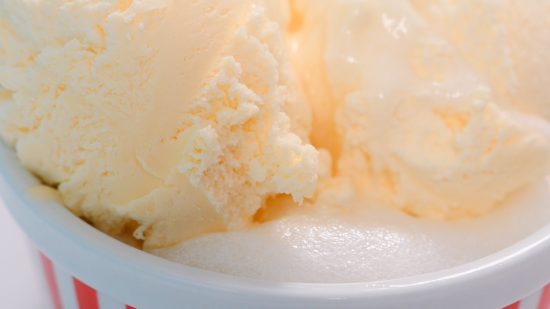 While technically true – washing powder WILL bubble if you add an acid, I could not find any actual recorded cases of ice-cream being adulterated in this way. The only information on this test seemed to be from a gossip style Indian website.
Claim: "If you find a white part in your steaks it's meat glue used to join scraps of meat together"
Verdict: FALSE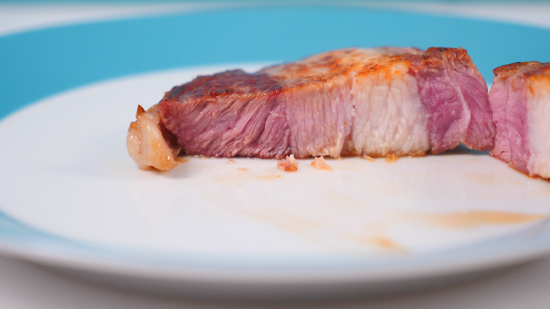 If meat glue or transglutaminase is used, it must be labeled as 'joined' or 'formed meat'. It cannot be sold as steak. Meat glue is typically used in chicken nuggets and other molded shaped meat products, not steak. See the video for an example of using meat glue to join a steak together and how to tell the difference between meat glue and fat and connective tissue.
During testing I also found the meat joined with meat glue to be very salty so the enzyme must have a salt mixed in with it.
Claim: "Baby food contains ground rocks advertised as fortified calcium"
Verdict: FALSE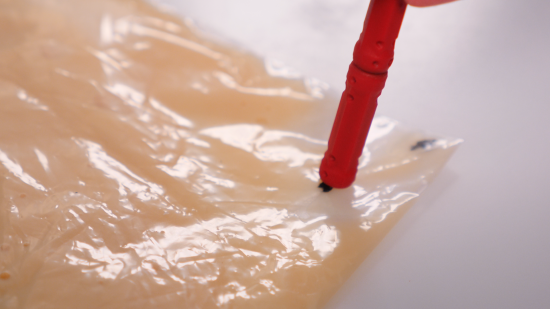 In the video Blossom used a magnet to pull black bits out of baby food. Although calcium is a mineral, it is NOT magnetic and is NOT black. Tests with numerous baby food could not find anything black and magnetic in them, even with iron fortified rice cereal. One wonders if they added something to the baby food to make a sensational video.
Claim: "Pure coffee sinks and impure floats"
Verdict: FALSE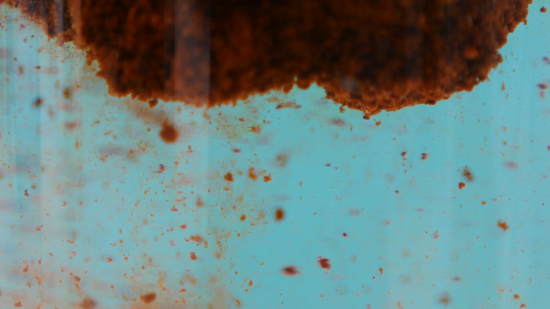 All references to this test say pure coffee should FLOAT (not sink), while the impurities in the coffee such as chicory root or burnt sugar will sink. However this is not a reliable test as even 100% pure freshly ground coffee can sink. See the video for factors affecting whether coffee sinks or floats.
Overall Rating: HIGHLY MISLEADING
Videos promoting fake information as fact are a concern in the current social-media-addicted society. Production companies, with no qualms about deceiving people, will continue to make more of these videos because the Facebook and YouTube algorithms promote them heavily. The only way to stop this growing trend is for social media platforms to take responsibility for what their algorithm promotes. It is after all their algorithm and they can change it ANY TIME they like! Consider this scenario, if I am vacuuming my floor and notice that my puppy has done a poo inside, after telling her off, I'd clean it up and then continue vacuuming. This would be an intelligent response. However if I turned on my robot vacuum it would plough right through the poo and SPREAD IT everywhere! This is artificial intelligence. Yes, the second option would draw a much bigger response from the family and they would no doubt tell their friends about it (share!). The current Youtube and Facebook algorithm would actually see this second, messy option as a success! And that's one of the big flaws of AI right now.
My Cookbook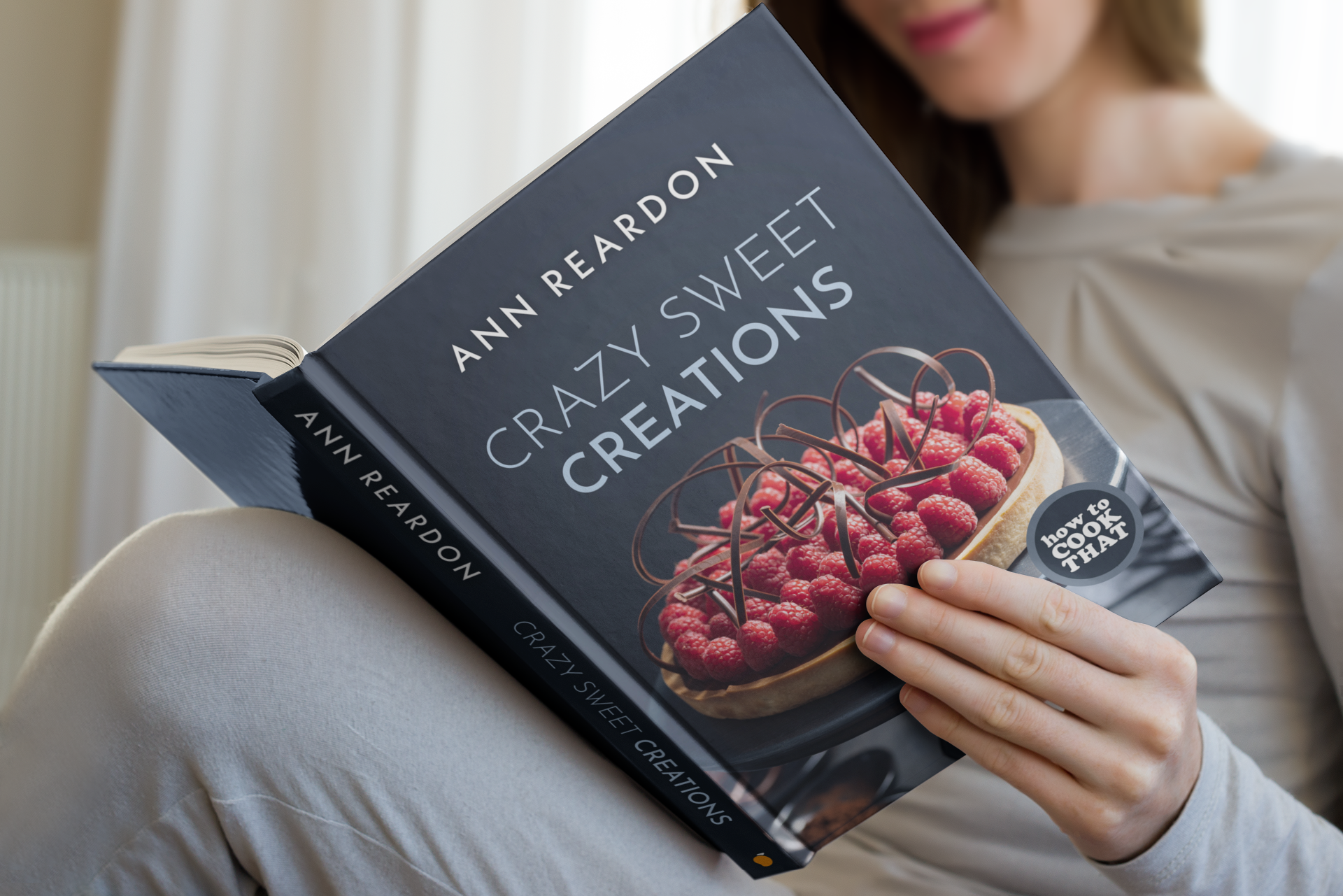 Stores that sell my book listed by country: http://bit.ly/ARcookbook All recipe quantities in the book are in grams, ounces and cups.