Giant Double Caramel Magnum Ego Ice Cream
What better way to celebrate World Chocolate Day than by recreating a huge version of this delicious chocolate-coated caramel Magnum, the most popular ice cream on Earth!

To make this GIANT double caramel Magnum Ego you will need
600g (21.16 ounces) white chocolate
2 cake support sticks
10L (2.64 gallons) vanilla ice-cream
1.8kg (3.97 pounds) milk chocolate
440g (15.52 ounces) ice magic or magic shell
Ice-cream template pdf, print and cover in plastic
Caramel recipe
2 cups or 670g (23.63 ounces) glucose syrup
2 cups or 500mL (16.91 fluid ounces) cream
1 cup or 250mL (8.45 fluid ounces) milk
3 cups or 650g (22.93 ounces) sugar
additional 400mL (13.53 fluid ounces) cream
400g (14.11 ounces) white chocolate
brown, orange and yellow food coloring (optional)


Combine the glucose syrup, first lot of cream, milk and sugar in a pan and stirring occasionally bring to 116C (240.8 degrees Fahrenheit).
Stir int he additional cream and bring back up to 104C (219.2 degrees Fahrenheit). Remove from the heat and stir through the white chocolate. Add coloring if desired. Pour into a heatproof bowl and leave to cool.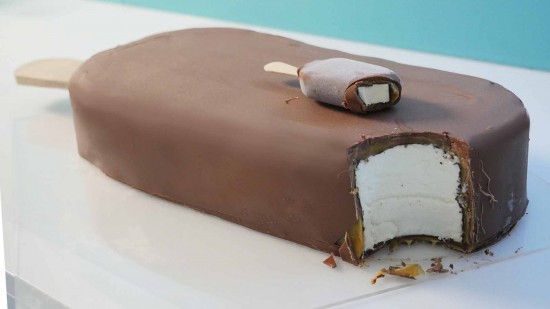 Copyright © 2017 Reardon Media Pty Ltd. All rights reserved. How To Cook That
My Cookbook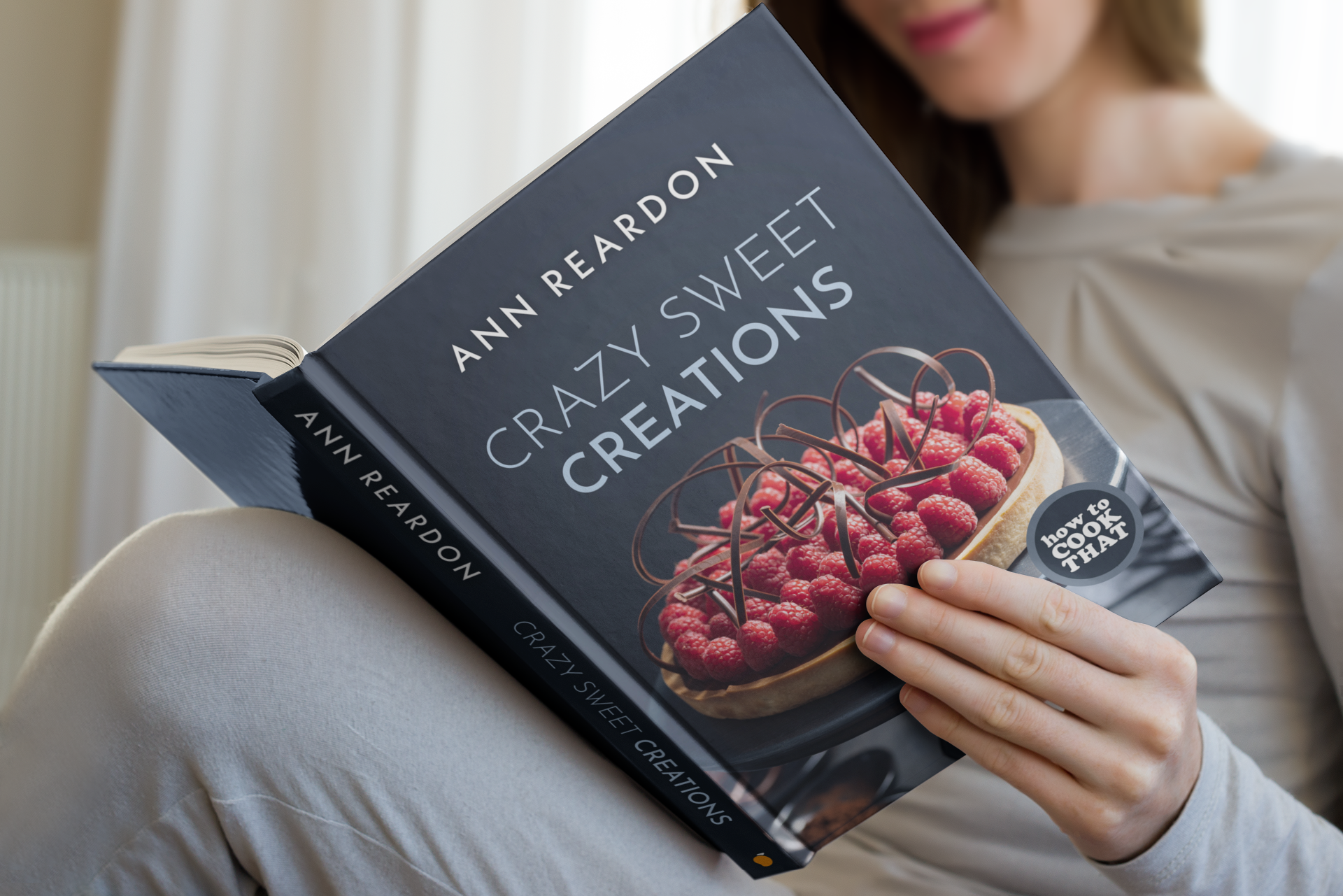 Stores that sell my book listed by country: http://bit.ly/ARcookbook All recipe quantities in the book are in grams, ounces and cups.