Giant Gummy Bear Recipe
Not quite a giant gummy bear, today we're making a giant gummy Lego man.  This recipe took a lot of experimentation to get right.  My first attempts were too rubbery but the addition of one extra ingredient meant the final gummy was beautifully chewy and a huge hit with the kids.  When it comes to candy (or lollies as we call them in Australia) it's not just about getting the flavour right but the texture as well.  So if you want to get it perfect, then you might need to hunt online to source all the ingredients.
I can't write a blog post this week without expressing my heartfelt sympathy to the families of Australians Andrew Chan and Myuran Sukumaran.  Caught attempting to smuggle drugs out of Indonesia 10 years ago, they spent the past decade in a Bali jail before being executed by firing squad this week.  The biggest tragedy is that both men had been completely rehabilitated.  Both had become Christians and Chan even studied at Bible college by correspondence. He became an ordained minister and was running a thriving church service inside the jail for fellow prisoners. Together, they worked to establish drug rehabilitation programs for other inmates and were described by the prison commander as "model prisoners".  Sukumaran also took up art with a passion and painted many beautiful paintings in recent years.  What a major transformation from foolish teenagers into fine young men.  My husband visited Chan in prison a couple of years ago and can attest to his good character.  He was a lovely young man, full of life and eager to share anything he had with others.  Fortunately the God in whom they trust does show mercy and forgiveness to those who believe so Chan and Myuran can indeed rest in peace.
Giant Gummy Bear Recipe (makes 3 cups 750ml)
105g (3.7 ounces) Gelatin 250 bloom or 166g (5.86 ounces) normal 100 bloom gelatin.
210millilitres (7.1 fluid ounces) or 3/4 cup plus 1 Tbsp Water
340g (11.99 ounces) Caster (Superfine) Sugar
367g (12.95 ounces) or 1 cup plus 2 tsp Glucose syrup (or light corn syrup)
6 tsp Citric acid
34g (1.2 ounces) Sorbitol
Colour (I used red)
Flavouring (I used 3millilitres (0.1 fluid ounces) strawberry oil flavouring)
Silicon Mold (the Lego Man Mold that I used holds 3 cups).  
Measure how many cups of water your mold holds before you start and adjust the recipe quantities accordingly.
Cornflour or corn starch to dust the mold.
Prepare your mold by dusting with cornflour or corn starch.
Pour all the water into the gelatin and stir it through quickly.  Leave to soften.
Place the sorbitol, sugar and glucose syrup into a saucepan.
Stir over high heat until it begins to bubble.  Wash down the sides of the pan and remove from the heat – check all the sugar has dissolved, if not return to heat unstirred for a little longer.
Remove from heat add the colour, citric acid and gelatin.  Stir until the gelatin has dissolved, this will take a couple of minutes.
Add your flavouring.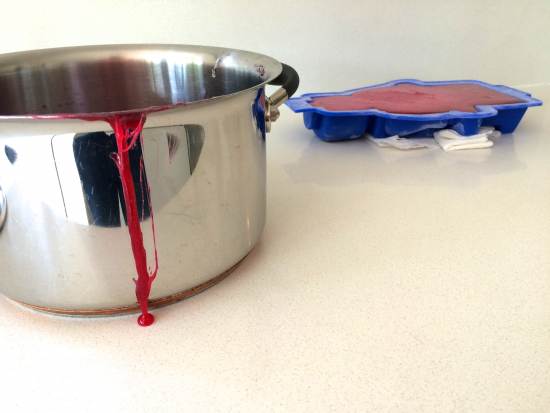 Pour the hot mixture into the mold filling it right up to the top.  Leave it over night at room temperature to set.
The next day loosen the edges by pulling the mold away from the gummy candy.  Then flip it over and peel off the mold.
Subscribe below – new sweet recipe video every Friday.
by Ann Reardon How To Cook That
2015
My Cookbook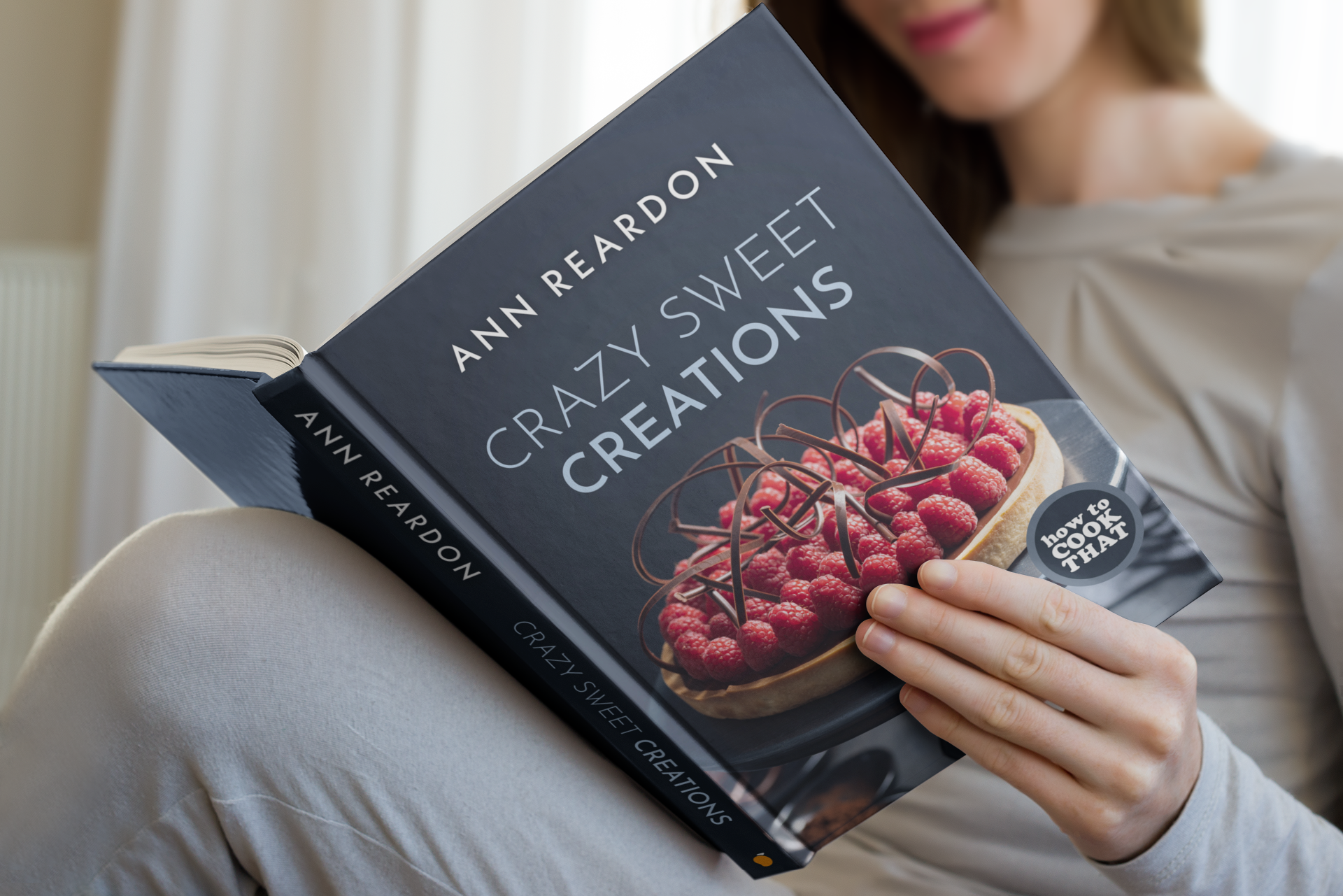 Stores that sell my book listed by country: http://bit.ly/ARcookbook All recipe quantities in the book are in grams, ounces and cups.