GIANT Snickers Icecream Bar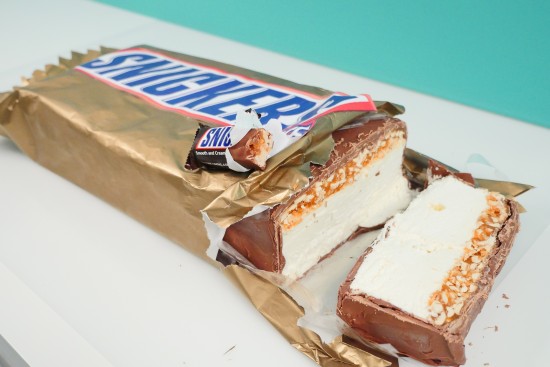 This giant ice-cream bar snickers is huge, relatively easy to make and very popular. As well as the ingredients you will need a couple bits of equipment, namely a freezer big enough to put it in and a candy thermometer then you're good to go. If you're thinking of making this allow plenty of waiting time because it needs to go back into the freezer between each stage of making it so the ice-cream doesn't melt.
To make a giant 8.7kg (19.18 pounds) ice-cream bar snickers you will need:
2450g (86.42 ounces) Milk chocolate
8L (2.11 gallons) vanilla ice-cream
peanut caramel (see recipe below)
wrapping paper, gold looks good
non-stick baking paper
strong box, the one I used was 20cm (7.87 inches) wide, 45cm (17.72 inches) long and 10.5cm (4.13 inches) deep
candy thermometer
space in your freezer big enough to fit your box.
First things first turn your freezer down to its coldest setting. Then make a box to the size you want your bar to be and line it with non stick baking paper.
Tip your ice-cream out of its container, cut chunks and add it into the lined box. Let some of the icecream soften and add it to the top to smooth it out. Place back in the freezer to set hard again.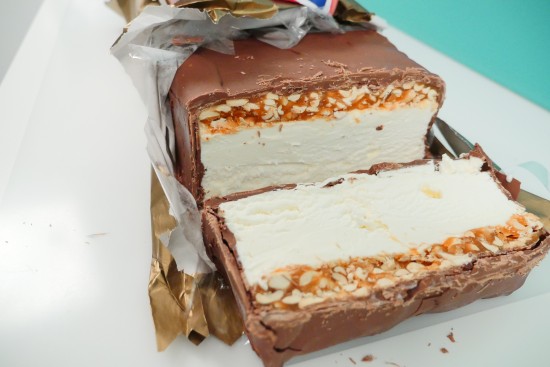 Caramel
3 cups or 640g (22.58 ounces) sugar
2 cups or 700g (24.69 ounces) glucose syrup
1 cup or 250mL (8.45 fluid ounces) milk
2 cups or 480g (16.93 ounces) cream
1/2 tsp salt if desired
600g (21.16 ounces) roasted salted peanuts
brown food colouring (optional)
Heat the sugar, milk, cream and glucose syrup in a pan stirring until the sugar dissolves. Wash down the sides of the pan using a wet pastry brush then leave to boil unstirred until it reaches 110C (230 degrees Fahrenheit). Note for a softer caramel only heat to 105C (221 degrees Fahrenheit).
Remove from he heat and stir in the peanuts and some extra salt if desired.
Place the base of the pan in a sink filled with cold water to help it to cool faster.
Once it is at room temperature spoon it over the ice-cream, spread it flat and put it back into the freezer for the ice-cream to firm up.
Melt one third of the milk chocolate and spread it out on non-stick baking paper. There is no need to temper this as it will be frozen. Add the ice-cream bar on top and quickly before it sets spread the chocolate up the sides of the bar. Run your knife around the base so you have a straight line and return to the freezer so the ice-cream doesn't melt.
Melt the remaining chocolate and pour over the top of the bar.
Wrap in clear cellophane and gold wrapping paper as shown in the video. Print out the snickers logo, cut it out and glue it on top.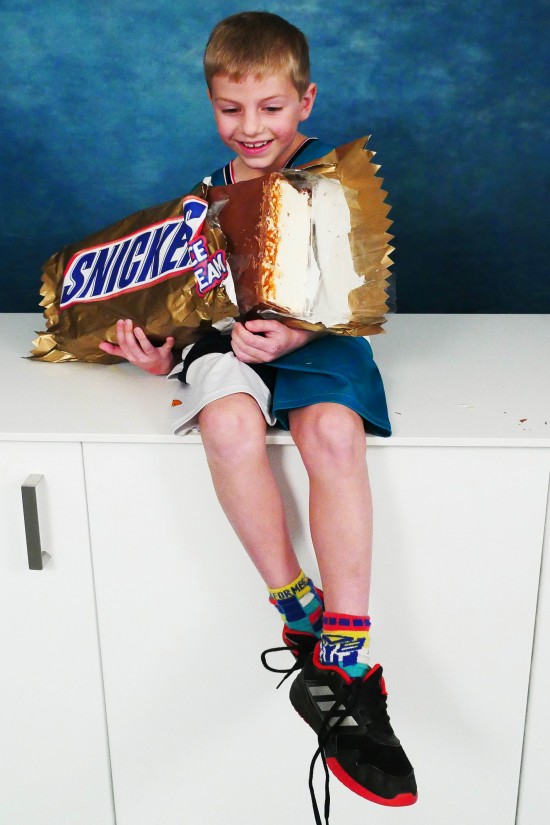 It was so heavy I had to let it rest on the counter so he could hold it.
Copyright © 2018 Reardon Media Pty Ltd. All rights reserved. How To Cook That
My Cookbook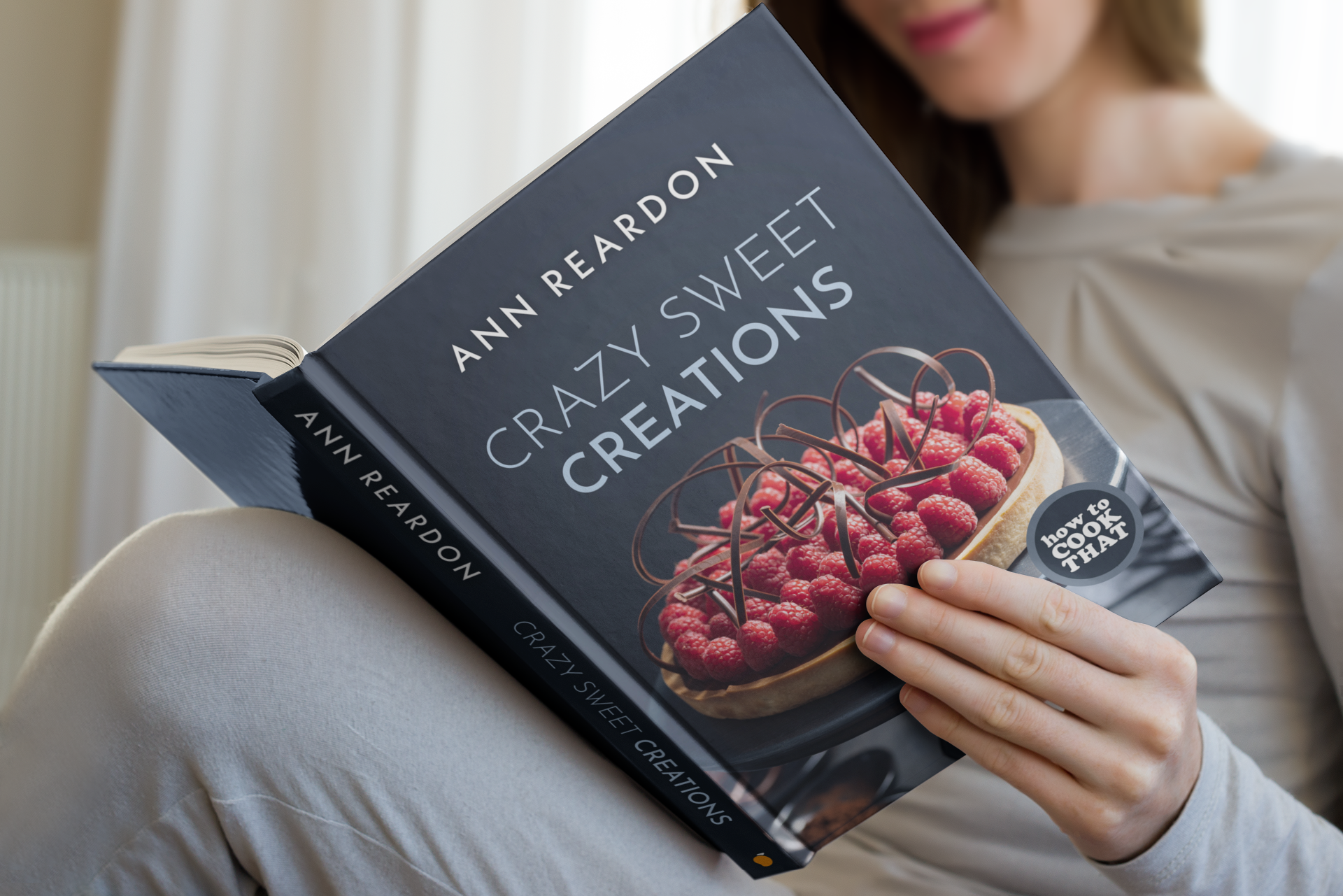 Stores that sell my book listed by country: http://bit.ly/ARcookbook All recipe quantities in the book are in grams, ounces and cups.