Mini Hamburger Cake Recipe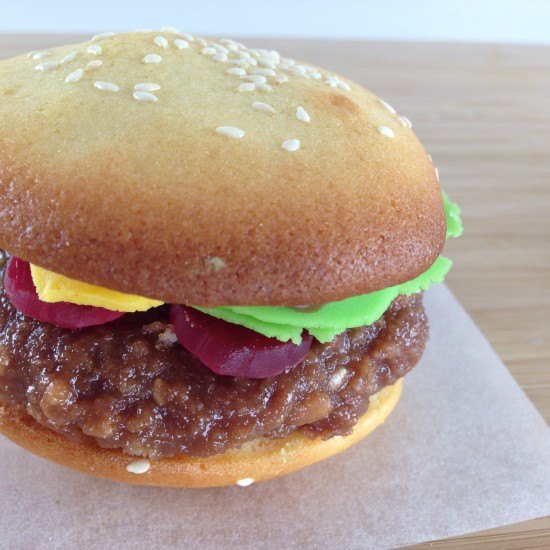 I'm not sure whether to call these a mini hamburger cake or chocolate cheeseburgers. Either way they will make a delicious sweet surprise for your friends.
Makes 5 Mini Hamburger Cakes
Muffin Rolls:
240g (8.47 ounces) or 1 1/2 cups flour (all purpose)
164g (5.78 ounces) or 3/4 cup white sugar
1/2 tsp baking powder
61g (2.15 ounces) or 1/3 cup vegetable oil
1 egg
milk to make 1 cup total liquid (wet ingredients) or 250millilitres (8.45 fluid ounces)
sesame seeds to top (optional)
Combine dry ingredients (except sesame seeds). In a separate bowl, whisk together wet ingredients. Mix the two together until just combined. Pipe onto a baking tray, sprinkle with sesame seeds and bake at 180C (356 degrees Fahrenheit) for 5-10 minutes or until golden brown.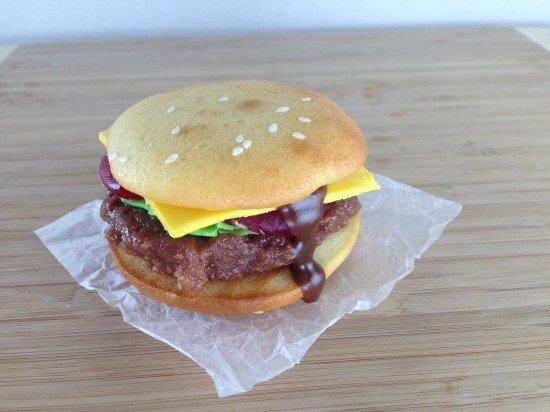 Meat Pattie:
55millilitres (1.86 fluid ounces) or 1/4 cup minus 2 tsp cream (35% fat)
100g (3.53 ounces) milk chocolate
5 of the roll halves from above.
Lettuce Fudge:
83millilitres (2.81 fluid ounces) or 1/3 cup cream (35% fat)
1/2 cup or 108g (3.81 ounces) caster sugar (super fine)
40g (1.41 ounces) or 3 Tbsp butter
120g (4.23 ounces) white chocolate
1 extra Tablespoon cream
green food colouring
Heat the cream, sugar and butter in the microwave for 2 minutes, stir, 2 minutes, stir, then a final 2 minutes.
Tomatoes
Raspberry or other red soft lollies
Caramel Sauce
2 Tbsp or 28g (0.99 ounces) dark brown sugar
2 Tbsp or 26g (0.92 ounces) butter
2 Tbsp or 30millilitres (1.01 fluid ounces) cream
Place all ingredients in a bowl and stir to combine. Microwave on high heat in 30 second bursts, stirring each time until thick and bubbling.
Cheese
100g (3.53 ounces) White chocolate
yellow powdered or oil based food colour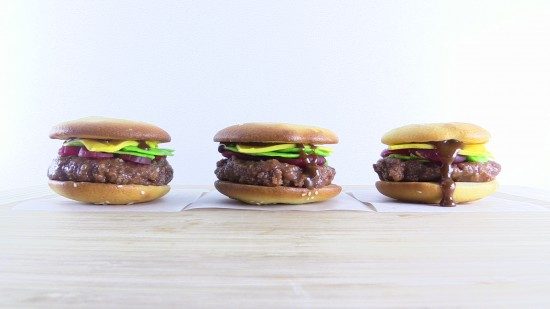 2014
by Ann Reardon How To Cook That
My Cookbook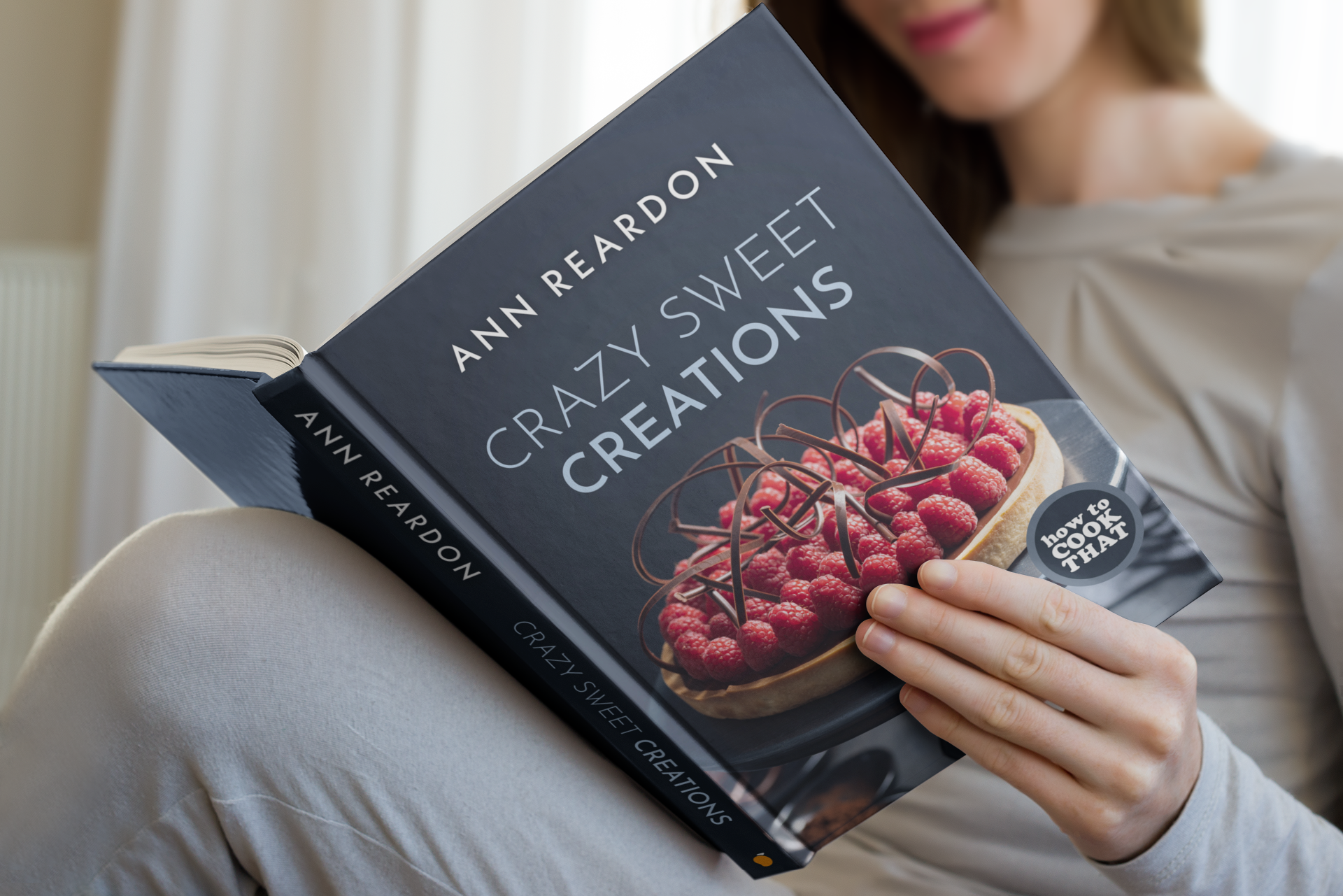 Stores that sell my book listed by country: http://bit.ly/ARcookbook All recipe quantities in the book are in grams, ounces and cups.