Heart Cupcake

Valentines Day is just around the corner so how about giving these 'surprise' heart cupcakes a try.  Unlike most love-heart cupcakes, where you have to cut at a specific point to see the design inside, these little beauties will show your heart no matter which side you bite.  So whether you're making them for a good friend, or someone you hope will become a good friend, you're guaranteed to get a big smile.
Heart Cupcake Recipe
2 cups or 320g (11.29 ounces) plain all-purpose flour
1 1/2 cups or 330g (11.64 ounces) sugar
1 Tbsp baking powder
1 tsp salt
1 1/2 tsp 7.5g (0.26 ounces) gelatine powder
1/2 cup or 92g (3.25 ounces) vegetable oil, such as canola oil
7 egg yolks
1 cup or 250millilitres (8.45 fluid ounces) cold water
252g (8.89 ounces) or 7 egg whites
1/2 tsp cream of tartar
(and later 1 tsp water and gel food colour)
Place your flour, sugar, baking powder, salt and gelatine into a bowl and stir with a whisk.
Make a well in the centre and add the yolks, oil and water, but do not mix.
In a separate bowl whip the egg whites and cream of tartar to soft peaks.
Beat the flour mixture on low speed until just combined.
Fold the egg whites into the flour mixture in 3 batches.
Fill three cupcake cases and bake for 10-15 minutes at 180c.
Crumbles those three cupcakes and add food colour of choice, 1 tablespoon of cake batter and 1 tsp water (or flavouring or juice of choice). Mix well to combine.
Watch the video for instructions on how to shape into a 3D heart and keep it upright in your cupcake.
Cook the assembled cupcakes at 180c as per the video tutorial instructions with initial bake of 4-5 mins, plus another 5-7 minutes once the heart center has been added.
This recipe makes 18 cupcakes with the heart center.
2014
My Cookbook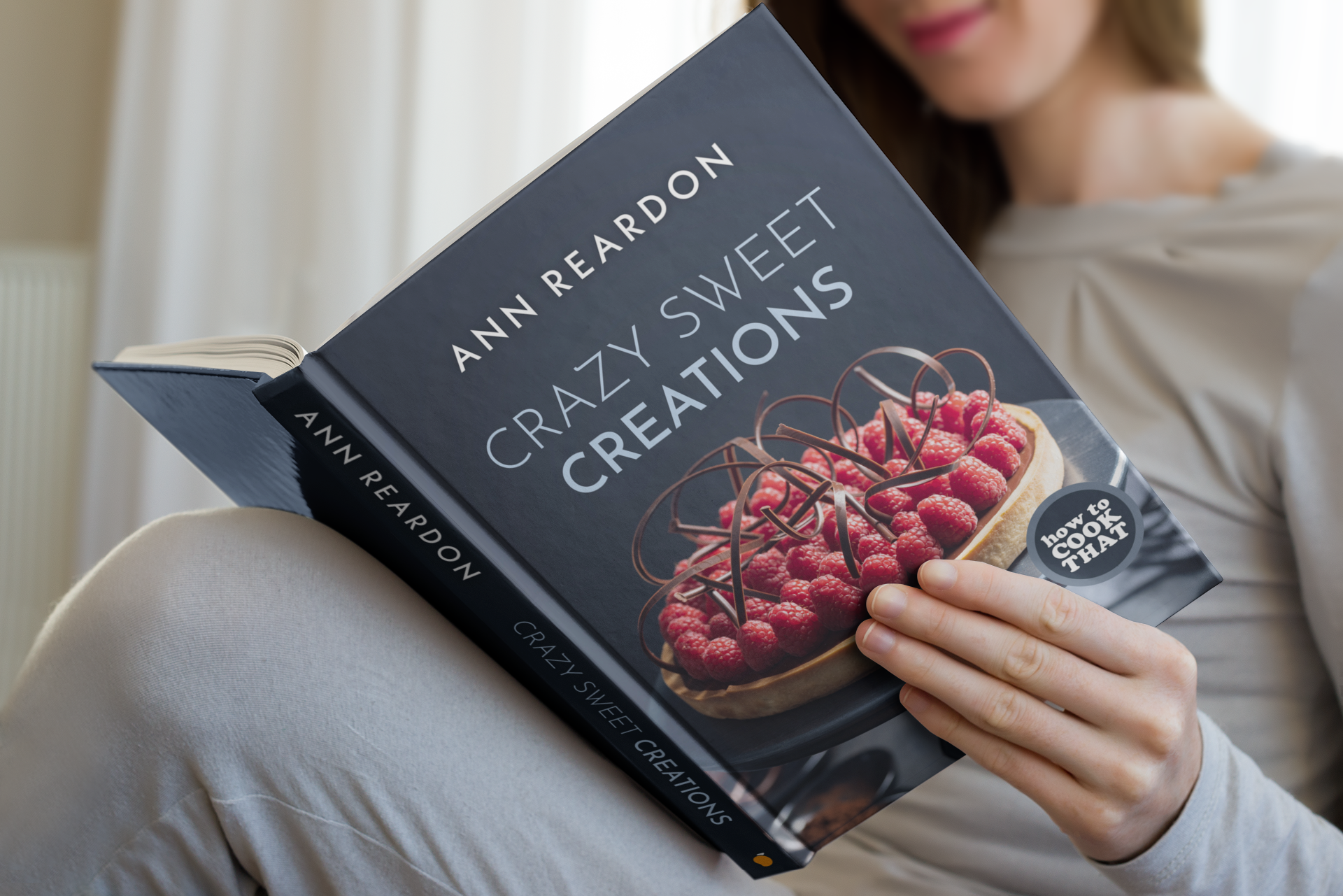 Stores that sell my book listed by country: http://bit.ly/ARcookbook All recipe quantities in the book are in grams, ounces and cups.