Rainbow Tie Dyed Heart Surprise Cake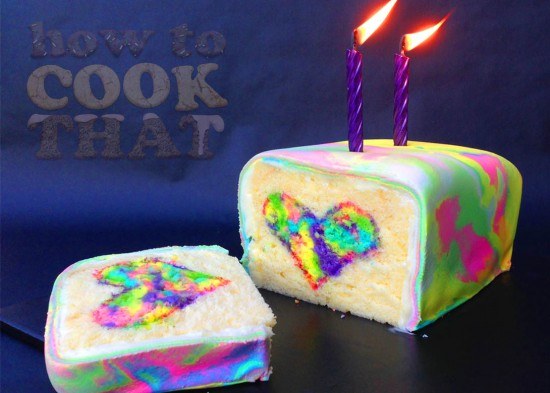 Rainbow tie-dyed heart surprise cake. A beautiful bright cake with a colourful surprise inside. You can swap the heart for any shape that you have a cutter for. Or you could make your own cutter using the instructions in the twitter dessert video. Right after I finished making this cake I cut my finger. I was using scissors to cut a plastic packaging strap, it came off all of a sudden, the scissors continued on their speedy journey and went through the very tip of my finger. Several hours later I was at the hospital because it was still bleeding, despite using pressure, elevation and all the normal things. Unable to stitch it the doctor predicted four weeks for it to heal over.  So if you see me sporting a bandage in next weeks video you'll know why. Oh and don't try and push scissors through thick plastic strapping.
To make the rainbow tie-dyed surprise heart cake you will need:
Coloured Hearts
Makes enough hearts for two cakes 22cm (8.66 inches) long each
heart or other shape cutter, mine was 7.5cm (2.95 inches) across and 7cm (2.76 inches) tall
3 packets vanilla cake mix
5 gel colours or you can use neon colours if you prefer
White Cake
2 packets vanilla cake mix
To Decorate
500g (17.64 ounces) White fondant
Frosting (I used the frosting that was in the boxes of cake mix)
colours as used for making the cake
This cake was requested by subscribers after seeing a similar styled cake on tablespoon.com which was designed by Hungry Happenings and inspired by HandmadeCharlotte.com. Concept used with permission from all three websites.
2014
by Ann Reardon How To Cook That
My Cookbook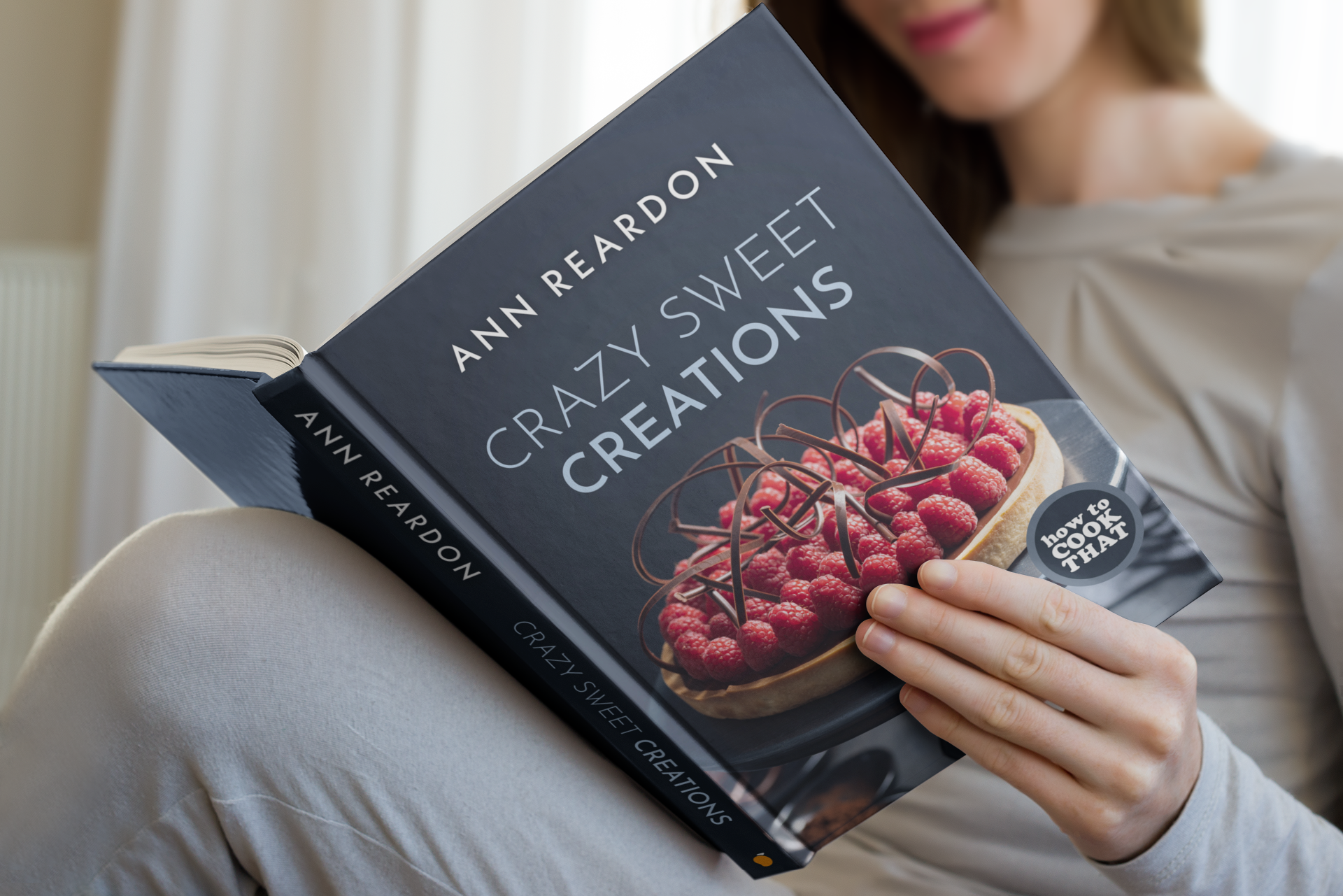 Stores that sell my book listed by country: http://bit.ly/ARcookbook All recipe quantities in the book are in grams, ounces and cups.