Broken Heart Cake inspired by Taylor Swift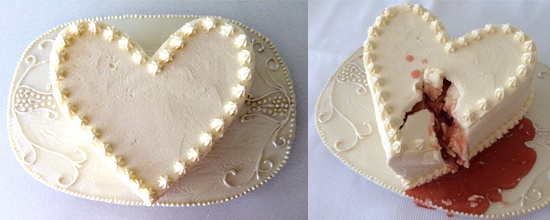 Valentines Day, for some its a celebration of true love for others like Liz Lemon in 30 Rock, it's a reminder that she is still single. Here's a broken heart cake modelled on the one in the Taylor Swift song 'Blank Space'.
In the video, Taylor gets involved with a guy only to be broken-hearted. If there is a moral to the song then let it be to guard your heart and choose wisely who you entrust it to. If you're only young then don't feel pressured into dating. Be happily single. It's good to wait until you're older.
The winners are: 1st Ari el 2nd Gummibearrr 3rd Tay M 4th captaintracey 5th zigah Osman 6th +PigsEat Bacon 7th +boomsh33ka 8th maddiemagicx 14 9th amal ahmed 10th +Rhyann Freytag 11th Naomi Sommer 12th Jessica Bong
If you are still trying you'll need to find 13 songs and 1989 is not counted as a song title. Have fun :D
For the broken heart cake you will need:
Two 8inch (20.32 centimetres) round sponge cakes – you will find the recipe and video here
A double quantity of American butter cream – recipe and video for buttercream
1/2 cup or 125millilitres (4.23 fluid ounces (125.1 millilitres)) strawberry or raspberry sauce
375g (13.23 ounces) white chocolate melts – For this video I am using compound chocolate, containing vegetable fat. If you use chocolate containing cocoa butter you will need to temper it or it won't set firm at room temperature.
Piping bag and a round and star shaped tip. (Click here for tips on decorating without a piping bag)
Round cake board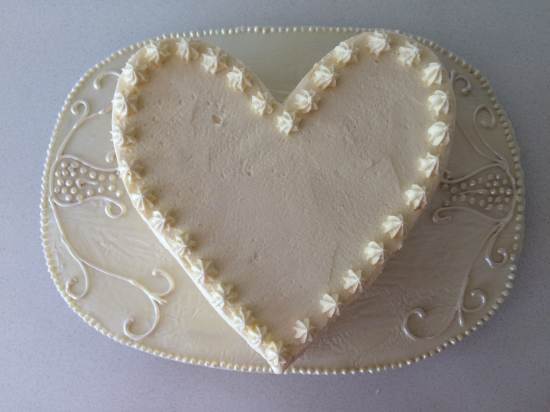 Here are some videos to make you laugh this Valentines day:
Thomas Sanders regularly creates vines starting with the words 'story time' after which he goes up to complete strangers and in a narrators tone talks about them. Watch the girls face…
If you feel like you've missed an opportunity with someone special…
Taylor Swift Blank Space video clip

2015
My Cookbook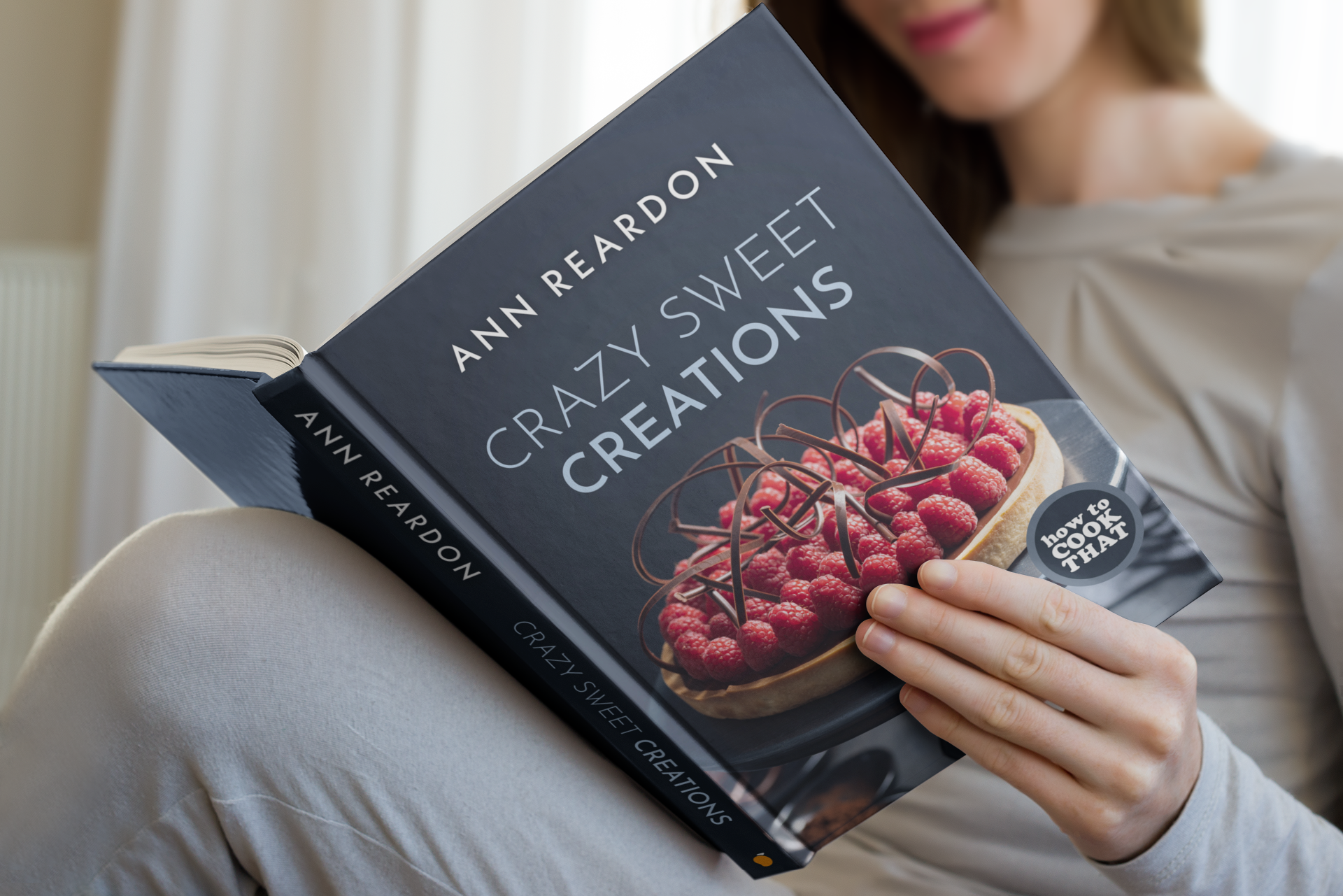 Stores that sell my book listed by country: http://bit.ly/ARcookbook All recipe quantities in the book are in grams, ounces and cups.